A Guide to Improving Indoor Air Quality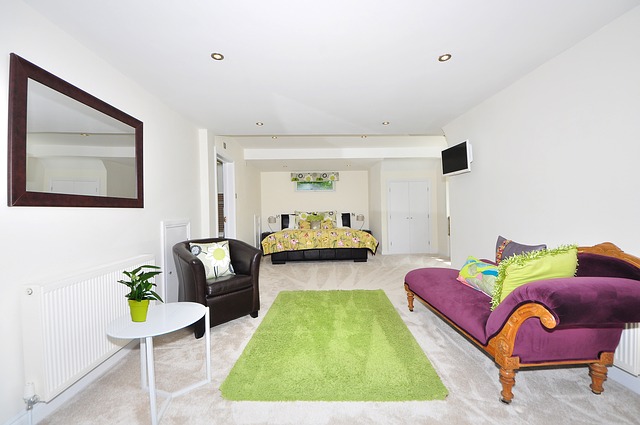 [edit]
Introduction
You cannot see, but sometimes you can smell the indoor air pollution, that can be emitted by a variety of products, chemicals or even pets. Many of us spend most of our time indoors, and the air that we breathe in our homes, in school and at work can contain air pollutants that affect our health adversely.
By learning about these pollutants, it will be easier to control some of the common problems found in indoor places such. It will also help to improve your indoor air and reduce the health risks related to indoor air quality (IAQ).
[edit]
Common pollutants
Radon is an odourless, colourless, tasteless radioactive gas that is formed in the soil and is the second main cause of lung cancer. This gas can enter your home through cracks and breaks or holes in floors and walls in contact with the ground.
Measures to prevent:
With a do-it-yourself radon kit, you can test your home. If the result indicates a probelm then call a qualified and professional mitigation specialist .
During the construction of a new home, ask your builder to include radon-reducing features if necessary.
Secondhand smoke is environmental tobacco smoke which can lead to cancer or severe respiratory illness. It is made up of two forms of smoke:
Burning tobacco or mainstream smoke which is exhaled by a smoker.
Measures to prevent:
[edit]
Combustion pollutants
Combustion Pollutants are emitted from the burning of fuels. In homes, the significant source of combustion pollutants are improperly vented or unvented fuel-burning appliances including fireplaces, wood-burning stoves, space heaters, water heaters, gas stoves and dryers.
The types and amounts of pollutants emitted depend on the kind of appliance, how well the device or appliance is installed, maintained and vented and the type of fuel it uses. Common combustion pollutants are carbon monoxide, which causes dizziness, headaches, nausea and fatigue and nitrogen dioxide, which causes nose, eyes and throat irritation and increases respiratory infections.
Measures to prevent
Volatile organic compounds evaporate at room temperature and are released by a range of products used in homes such as; paints and lacquers, paint strippers, pesticides, dry-cleaned clothing, air fresheners, cleaning supplies and so on. They are extremely hazardous and can cause nose, eye, and throat irritation, nausea, headaches, and can even damage the liver, kidney, and central nervous system.
Measures to prevent:
[edit]
Asthma triggers
Asthma triggers can be detected in schools, homes, and offices and include dust mites, mould, pet dander and secondhand smoke. A home may have mould growing on pillows, blankets or stuffed animals, secondhand smoke in the air or cat and dog hairs on the carpet and floors.
Asthma triggers cause symptoms such as coughing, wheezing, chest tightness, and breathing problems. Asthma attacks can be severe and life-threatening. However, asthma can be treated with the right medicines and by eliminating asthma triggers.
Measures to prevent:
Do not let anyone smoking inside your home or car.
Do the dusting and cleaning daily.
Wash sheets, blankets or covers every week in hot water.
Use anti-allergy mattresses and pillow covers.
Keep pets off soft furniture and out of the bedroom.
[edit]
Find out more
IHBC NewsBlog
IHBC London Branch Conference launched and open for booking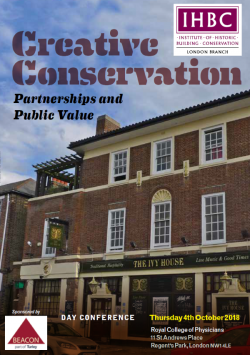 'Creative Conservation: Partnerships and Public Value' - 4 Oct, Royal College of Physicians - leading speakers, unequalled debate - a CPD opportunity not to be missed!
---
IHBC latest Jobs etc skills review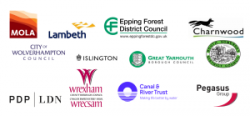 Specialist areas and skills in demand, from design and project management to regulation and more featured in our celebrated – and very cost-effective - IHBC Jobs etc service.
---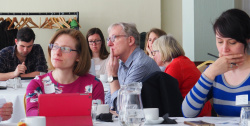 Ideas bear fruit, as early career members 'reverse mentor', generating fresh perspectives on the institute's future plans and structures!
---
IHBC Scotland at Listed Property Show in Edinburgh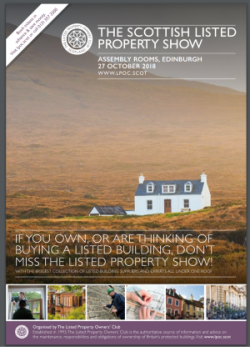 IHBC Scotland will host a CPD session at the Show on 27 October, while an IHBC stand will offer more informal access and conservation advocacy to visitors.
---
IHBC Heritage from the doorstep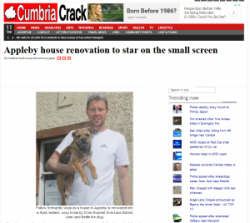 A traditional building in the Appleby Heritage Action Zone (HAZ) is filming its 'work in progress' as part of work grant aided by Historic England as reported by Cumbria Crack!
---
English Heritage celebrates the Cooper Car with a blue plaque.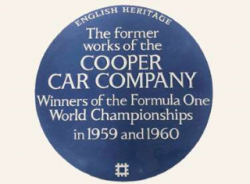 A blue plaque has been placed at the home of the former Cooper Car Company, marking its motoring heritage.
---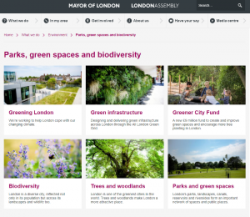 Community Tree Planting Grants and £1.5million woodland fund look to make London the world's first National Park City.
---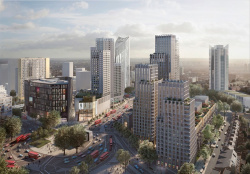 'What if mothers or teenagers designed our cities?' An opinion piece in the invites us to consider what our cities would look like if cities reflected their diverse populations.
---
V&A Dundee opens Saturday 15 Sept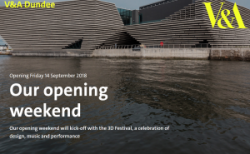 IHBC NewsBlogs reports on some building construction and collection highlights, including spectacular drone footage of work in progress and to completion.
---
IHBC supports LPOC petition on VAT reductions for Listed Buildings
LPOC notes '...it is perverse that repairs should be subject to VAT when new development is not'.
---
Loyd Grossman recently appeared on a BBC radio programme to discuss NIMBYism in heritage and development, the programme is currently available on BBC iPlayer.
---
Call to share land value with communities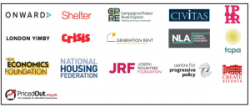 England's SoS for Housing, Communities and Local Government is sent an open letter by leading campaign organisations calling for land value to be shared.
---
Redrock Stockport wins 2018 Carbuncle Cup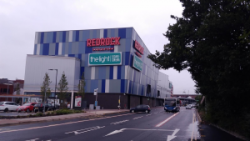 The 2018 winner of the Carbuncle Cup is Redrock Stockport, a £45m leisure complex and car park designed by BDP for the local council.