What does BIM have in store for the construction industry?
[edit]
Introduction
Building information modelling (BIM) is one of the most fascinating technologies that has emerged in the construction industry in the last couple of decade. This technology is now being used by large, medium and small scale companies to improve their processes. This article considers the most recent and upcoming technologies in virtual construction modeling and utilisation.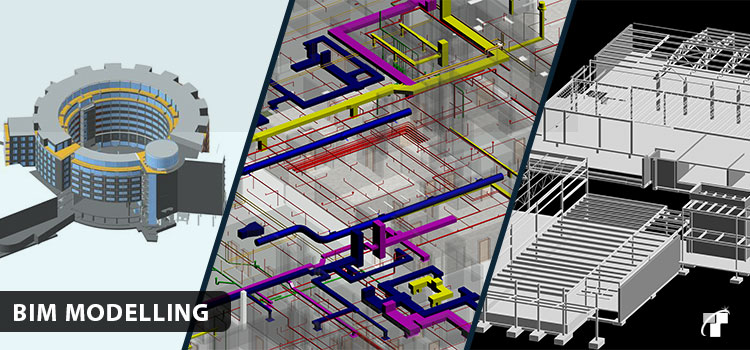 In 2018, globally there was a steep growth in the use of 3D modelling. However there are other dimensions associated with BIM, such as 4D construction sequencing, 5D costing, 6D energy analysis and 7D facility management.
Along with the standards conceptual designing, BIM coordination and shop drawings, there are additional features that virtual construction modeling offers.
[edit]
AR & VR
Augmented reality and Virtual Reality are trending currently. These services can be used as a great tool for presentation and can be used on site to check clashes. Augmented reality helps in remote management of projects off site.
With people focusing more on space utilisation and reduced cost, prefabricated components that can be installed on site are becomming more populat. The coming 5 years will see an accelerated growth in this are. The key benefits of using prefabrication and installation processes are cost efficiency and faster construction processes. Revit and other fabrication software are capable of creating prefabricated components in a customised manner that can be directly fabricated using the computer numerical control (CNC) machines.
There are many other plug-ins and additional technologies that have evolved within the software. Family editors, fabrication components availability in Revit 2018, live and real time clash detection etc. are some of the add-ons that are developed based on user feedback and requirements. Autodesk Revit also offers "Building Design Suites" to ensure pre-construction requirements are met in a single pack instead of users hunting around for multiple functions in different software.
Software like BIM 360 etc. has gained momentum and are being widely used for BIM coordination. Different parties involved in a single project can access a real-time model at any point and make changes. This collaborative approach is one of the key features of internet-based or cloud-based technology. BIM models can be easily shared with the building site and reporting from the site can happen quickly, facilitating a productive collaboration.
Point cloud to BIM or scan to BIM modelling allow renovation or restoration projects to be accomplished using laser scan technology. With the help of the 3D laser scanner it is possible to scan old structures and create an as-built model. This technology is not limited only to buildings, dams, bridges, topography around sites etc. can also be scanned. Also geogrpahical information systems (GIS) integrated with BIM and scanning is a recent development.
Asset tagging, BIM family creation is also growing. The latest development in the BIM arena is creating components with manufacturer data, supplier information, parameters, asset tags etc. These Revit families can be stand alone and put on sale online. Users can review and purchase these components online based on the prototype presented online.
Energy modeling and susceptibility to the environment can be done and calculations can be made as to what material should be used for construction and in what quantity.
BIM Directory
---
[edit] Information Requirements
---
[edit] Information Models
---
[edit] Collaborative Practices
---
[edit] Standards
---
[edit] Levels of BIM
---
[edit] Glossary
---
[edit] Guide to BIM Level 2