Notre Dame, a conservation perspective
While the cathedral's main structure survived, the roof and spire (more properly, the flèche) were destroyed in the blaze. The fire quickly spread across the roof and the cathedral's spire collapsed around an hour after the fire started. Saving France's 850-year-old Notre-Dame cathedral came down to a crucial time window of 15-30 minutes, France's deputy interior minister Laurent Nuñez has said.
Although the cause is still unclear, French prosecutors said after the fire that it was most likely an accident, possibly related to restoration work that had been underway since 2017.
French President Emmanuel Macron vowed to rebuild the famous cathedral: 'We will rebuild it. All together.' He announced a plan for the Cathedral to be rebuilt ahead of the Paris 2024 Olympics but conservation professionals have suggested it could take much longer. French conservation architect Pierluigi Pericolo said it would take "no less than 15 years", according to the Associated Press. He said it could take up to five years to evaluate the cathedral's stability.
"It's a fundamental step, and very complex, because it's difficult to send workers into a monument whose vaulted ceilings are swollen with water', Pericolo told France-Info. "The end of the fire doesn't mean the edifice is totally saved. The stone can deteriorate when it is exposed to high temperatures and change its mineral composition and fracture inside."
Emily Guerry, a senior lecturer in Medieval European History at the University of Kent, told CBS News that rebuilding could take up to 40 years: "If we're very fast maybe 20 years, but it will be a generation. This is going to be a huge communal effort. The cost will be exorbitant," she said. Pledges and donations, so far totalling £692 million, have been made towards the restoration, including substantial amounts from the wealthy but also smaller donations by ordinary people.
Shortly after the disaster, France invited architects from around the world to submit their designs for a new spire to sit atop a renovated Notre-Dame cathedral. Prime Minister Edouard Philippe told reporters they hoped for "a new spire that is adapted to the techniques and the challenges of our era".
The cathedral is the property of the French government, as is every church in France. In recent years, the French government had offered up to 40 million euros, over the next decade, The Times reported. But the strict separation of religious and secular life in France, dating back to the French Revolution, has made it unclear who is responsible for maintaining the cathedral.
Following widespread concern, those responsible for the fire safety of other important buildings have responded that they are taking action to prevent this disaster befalling them: the Palace of Westminster is working to make the building safe. The master builder of the Cologne Dome said the German building did not face the same risk as Notre-Dame because its roof structure was made of iron.
Like many historic buildings affected by fire, Notre Dame was undergoing restoration works. The introduction of temporary electrical fittings, lighting and hot works in the building, adding new combustible materials like scaffold planks and removing existing fire separation for repair, covering fire alarms to prevent dust setting them off, can all pose a threat. But detection systems, sprinklers and temporary fire separation can help lessen the effects if fire does occur.
Firefighters at Notre Dame managed to save many important items from inside the cathedral, including relics such as the Holy Crown of thorns and the contents of the cathedral's treasury. Having appropriate fire planning procedures in place for preventing fire spreading and removing important contents are some of the most vital pieces of planning needed before renovations and at all other times as well.
---
This article was originally posted on the IHBC news blog on 19 April 2019.
--Institute of Historic Building Conservation
IHBC NewsBlog
IHBC Virtual School 19 June: Heritage Reflections & Speculations from a Pandemic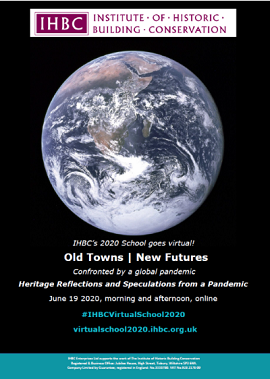 How the current pandemic will shape historic urban areas and their surrounding communities across the globe is impossible to tell. Join us to reflect on the implications for our current approaches to caring for valued places, and even speculate on future strategies and responses.
---
Risk Assessments and Contractual Impact from CIAT

A note on contractual obligations under the current COVID-19 pandemic has been issued by The Chartered Institute of Architectural Technologists(CIAT).
---
RTPI calls on government to issue planning guidance to prevent development delays

The Royal Town Planning Institute (RTPI) has called on the government to urgently issue planning guidance to prevent unnecessary delays to development from the pandemic.
---
How to Enjoy Heritage from Home, from the Heritage Fund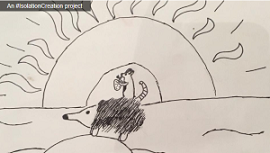 The Heritage Fund has put together a list of heritage-inspired activities to be done from home.
---
Listed Property Owners Club's Spring Checklist for Buildings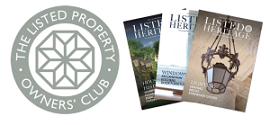 Spring is a good time to stand back and consider any building repairs that are required over the next 12 months, notes the LPOC, and regular inspection and maintenance is the key to keeping homes in good repair, as per its accessible step-by-step guidance.
---
Firefighters tackle blaze at converted Grade II listed former mill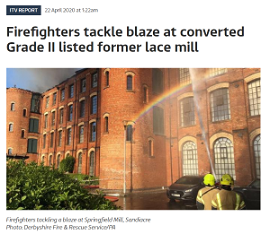 Derbyshire Fire and Rescue Service said "rapid and effective firefighting" had saved three quarters of the mill – which is now apartments.
---
Thieves take advantage of lockdown to steal lead from church roof in Halsham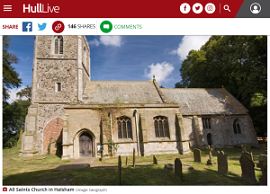 Police have appealed for witnesses after thieves stole lead from the roof of All Saints Church in Halsham near Hedon during the coronavirus lockdown.
---
IHBC's CPD Circular provides info on digital CPD opportunities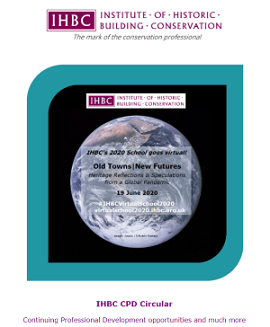 The regular newsletter showcases the IHBC's own Continuing Professional Development (CPD) content as well as online opportunities from 'IHBC Recognised CPD Providers' and other conservation related training and events.
---
Frank Lloyd Wright houses offer virtual tours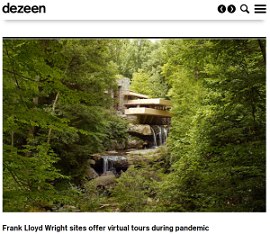 To make sure the public still has access to twelve of those famous works, #WrightVirtualVisits has been launched, which offers virtual tours of 12 iconic houses.
---
CIC's Coronavirus Digest review and survey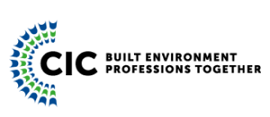 The Construction Industry Council's (CIC's) 'CIC Coronavirus Digest – Issue 8' surveys the latest government advice with updates from the construction industry.
---
COVID-19: Advice and Updates collated from the Heritage Sector
Organisations with conservation links have been collating resources on COVID-19 impacts, including Built Environment Forum Scotland (BEFS), Historic Environment Forum, The Heritage Alliance (THA), and Historic England, on cleaning surfaces.
---
Councils considering 'executive powers' as measures to avoid planning gridlock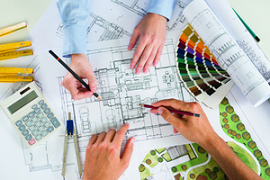 Councils are reported to be considering taking up rarely-used executive powers to keep the planning and development system moving during the coronavirus pandemic.
---
Historic England provides updated flood recovery advice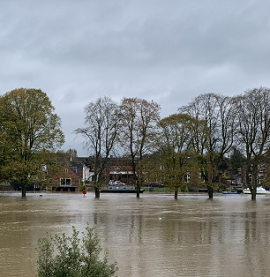 Historic England's 'After a Flood' provides timely advice on how to dry walls properly and avoid further damage to the building fabric.
---
Conservation of Timber Buildings: an example of evolving conservation techniques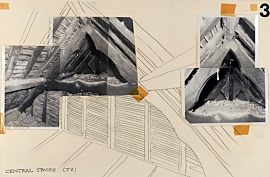 Context Issue 162 offers a peek into an archive of timber conservation history through the records of the practice of FWB and Mary Charles Chartered Architects.
---