Notre Dame fire
On Monday 15 April 2019, at around 7pm, fire ripped through the iconic Notre Dame cathedral in Paris. By 9am the following day, the centuries-old masterpiece of French Gothic architecture had suffered catastrophic damage to its roof and some of its contents, while the 90m-high oak and lead spire over the crossing had collapsed completely – to the horror of stunned onlookers.
A building that had taken nearly 200 years to build had suffered almost irreparable damage in just a matter of hours. Fortunately, the Paris authorities were later to confirm that the structure itself had not been irreversibly damaged.
Thanks in part to the action of the 90 firefighters, the fire did not reach the towers on the front elevation, and generally the building's walls remain structurally sound. But the timber roof has been completely destroyed, as have some of the religious artefacts. However, a full damage assessment had yet to be undertaken at the time of writing.
Within hours of the fire taking hold, president Macron vowed that the cathedral would be rebuilt within five years (although this timetable has been criticised as being political rather than practical). French businessmen were also quick to pledge more than €300m to a rebuilding fund. Anne Hidalgo, the mayor of Paris, also promised that city funds would go toward the rebuilding project, while the Ile-de-France regional government said it would donate a further €10m. An international fund-raising drive is expected to further boost the monies available.
The fire's origin is as yet uncertain but is thought to be the result of ongoing renovation works. It is clear however, that the fire probably started in the roof space above the stone vaults of the interior, as it would have taken a long time to spread to the roof, and would likely have been noticed sooner, had it have started on the ground.
See also: Notre Dame, a conservation perspective.
Building work on the cathedral began in 1163 during the reign of Louis VII but it was not until 1345 that construction was completed. Since then, the cathedral has seen numerous high-profile ceremonies, such as crowning Henry VI king of France, Napoleon Bonaparte's coronation in 1804, and the beatification of Joan of Arc in 1919.
Perhaps more famously, the cathedral was the setting for Victor Hugo's 1831 novel, 'The Hunchback of Notre Dame'.
This story will be updated as events unfold.
IHBC NewsBlog
IHBC's 2019 'Yearbook' Now Released "Extending the Reach of the IHBC"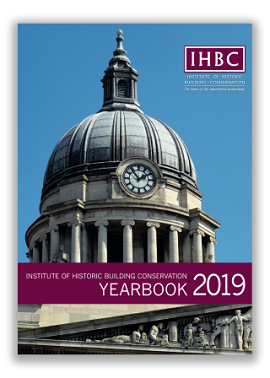 The IHBC's Yearbook for 2019 includes regular IHBC reviews, updates and listings, from IHBC's HESPR listing to our Recognised Conservation Courses and member directory.
---
IHBC 2019 Marsh Awards now out: at the IHBC's 2019 School, Nottingham 4 – 6 July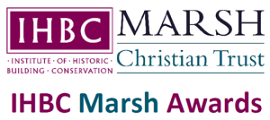 The judges are delighted to confer the 2019 IHBC Marsh Awards for Successful Learning in Heritage Skills and Community Contribution (Retired Member).
---
Rail stations in line for £300 million funding boost to improve disabled access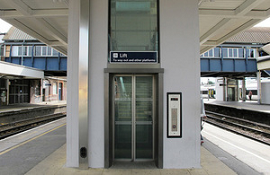 Disabled rail passengers across Britain will benefit from better access at stations and newly accessible stations will open up routes across the country.
---
A historical take on the future of Notre Dame, from IHBC's former Membership Secretary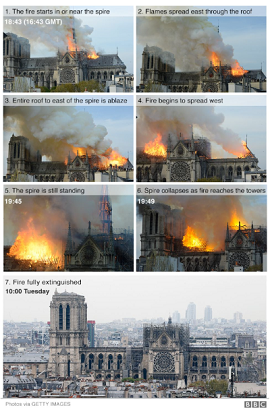 The IHBC asked former Membership Secretary Paul Butler for a take on some critical and historical issues around the modern response to Notre Dame.
---
CPRE's State of Brownfield 2019 report: Enough land for more than 1M homes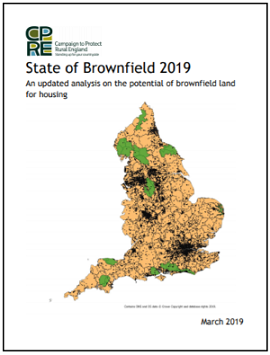 CPRE shows there is enough suitable brownfield land available in England for more than 1 million homes across over 18,000 sites and over 26,000 hectares.
---
BBC on 'The grief that comes from lost buildings'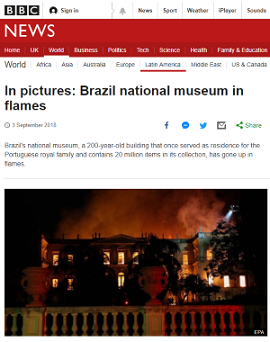 BBC News has reported on how, across the world, destruction of cultural attractions causes a specific sort of communal grief.
---
Enter the Brick Awards 2019: Closing 31 May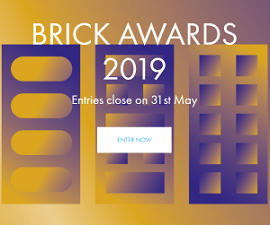 The Brick Development Association (BDA) has highlighted the opportunity to compete at the industry's highest level and be recognised by top-tier trade and national press.
---
STBA-SPAB Conference – 11 June 2019, London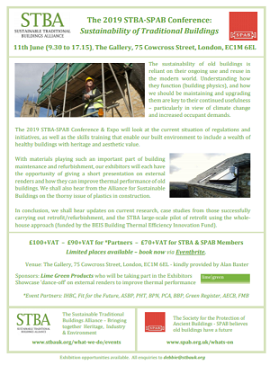 The 2019 STBA-SPAB Conference & Expo will look at the current situation of regulations and initiatives, as well as the skills training that enable our built environment to include a wealth of healthy buildings with heritage and aesthetic value.
---
Historic buildings on fire – Fisons Victorian factory near Ipswich destroyed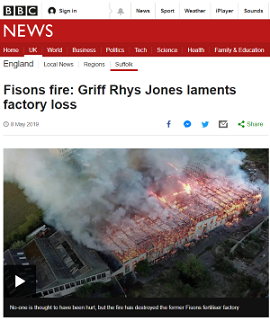 The former Fisons warehouse in Bramford, near Ipswich, was the victim on another fire affecting our heritage. Listed Grade II and dating back to 1858 the building was destroyed by a fire thought to be arson.
---
Highways England pours £4 million into canal restoration scheme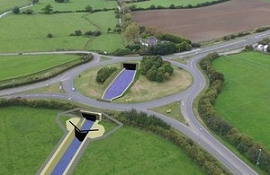 A mile-long stretch of canal in Gloucestershire that disappeared more than half a century ago is closer to being restored, thanks to £4 million of funding from Highways England.
---
Westminster: Legislative plans for Olympics-style body to oversee restoration works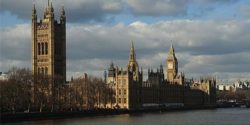 MPs vote on proposals for Houses of Parliament refurbishment, as the restoration and renewal of the Palace of Westminster reaches a major milestone.
---
Ever wondered 'How Venice Works', with 124 Islands, 183 Canals & 438 Bridges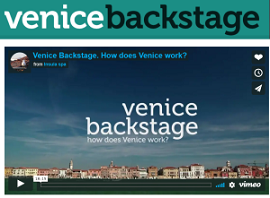 Open Culture has featured the Venice Backstage exploration of Venice and how, when the tourists leave the city, 60,000 year-round residents stay behind.
---
---