Education, training and standards for 21st century conservation professionals
As the IHBC prepares to launch its Conservation Professional Practice Principles, the education secretary and the director of the institute set out how this new core document will help members to access the wide range of conservation skills they need today.
---
A professional body undertakes many activities to support its members: determining and regulating practice standards; sector advocacy, advice and public relations; managing professional disciplinary issues; and offering support, guidance and events to help access the discipline as well as to underpin continuing personal development (CPD). Of these the last is perhaps the one of most interest to many IHBC members. While the institute has been busy progressing all these areas over the last year, as other reports in the Yearbook indicate, the Education Training and Standards (ETS) committee has taken a hard look at our approach to training events in light of changing membership needs.
Perhaps the most important recent development is the IHBC's production of Conservation Professional Practice Principles, which may be issued by the time you read this. The Principles underpin critical approaches to current member and sector support and the ETS committee sees substantial benefits arising from this new publication.
The ambition for the Principles is both to serve as a focus for the IHBC and to complement and offer balance to other principles, standards and practice guides. These include current guidance such as Historic England's Conservation Principles and the relevant British Standard, BS 7913, as well as earlier publications such as the former Historic Scotland's Memorandum of Guidance and the still well-regarded PPG 15 from England.
The statement is the product of a partnership-led approach to developing what will also serve as an internal practice standard, progressed with the agreement of three bodies which reflect our members' primary areas of interest: the IHBC, as the lead professional body; the Historic Towns and Villages Forum, representing wider, non-specialist planning and corporate interests in the care of our historic places and Civic Voice, which reflects local community and client interest in heritage practice. Although it operates exclusively in England, Civic Voice encompasses the principles of community interest in historic places in general and, of course, principles are at the heart of this new document.
The Principles also serve as an overarching link to the IHBC's more detailed and targeted practice guidance and support, such as that presented in our research notes and guidance notes, available through our online 'Toolbox' (http:// ihbconline.co.uk/toolbox), which we are continuing to develop and expand. This is in addition to the more substantial statements on policy available across our publications and embedded in our consultations, for example on heritage values, design, retrofit and local authority capacity.
As well as serving as a core document for future initiatives, Principles will help members understand and develop the wide range of conservation skills needed in line with our membership criteria and regulatory standards. This is an area that is particularly relevant to complex service delivery scenarios more typical of the private sector than our more familiar regulatory, public sector interests. This wider application is especially pertinent in the context of our 2017 annual school theme – infrastructure – and we will be making that point very strongly at the school itself.
This contemporary perspective marks a change from the old stereotypical view of the IHBC as being only focussed on the interests of the local authority conservation officer. With our membership profile now more in the private sector than the public and with ever-increasing connections across disciplines in modern practice, this new statement makes clear that our interdisciplinary standards are just as relevant to operations in large, development-focussed infrastructure projects as they are to the local, community and regulatory public planning services in which they originate. Accordingly, the new document should help members of HESPR, the IHBC's highly respected heritage business listing to direct, shape and refine their services in the future.
Using the Principles, the ETS committee can guide the provision of members' CPD support and help to shape events that deliver identified training skills needs. It enables our branches to integrate local training within a more national focus. In the past, the national committee has not been able to advise effectively on training priorities other than by reference to the occasional needs survey – certainly a useful aid, but infinitely more valuable if there is a practice statement against which to measure any results.
This responds to several issues that ultimately go back to our thinking on IHBC+ and the 'experimental evolution' of our operations in a way that can reflect the needs and capacity of our members in the 21st century:
Reduced voluntary capacity, which means reducing demands on those individual members who assist the organisation, locally and nationally.
A need for more flexible support to attain IHBC accreditation, focussed on the 'stepping stones' programme currently centred on associate membership.
The capacity to support more diverse career paths across those working and interested in our conservation practice, mainly through reaching out more effectively to the diverse body of interests and players in heritage conservation, management and development.
As a first step to delivering the operational benefits provided by the Principles, the ETS committee is leading its first national training event in Bishop Auckland, Co Durham on 18-19 October. It is designed to deliver targeted project development and management skills while also being quality-assured like the annual school. Although it will be led by a national committee in terms of content and operations, it will be delivered in a partnership between the national office and the IHBC's branch network, in this case the Northern branch.
In practical terms, we intend to use the complex range of projects and specialisms on offer in and around Bishop Auckland, from landscape and building to area-based projects and socio-economic works, to address recognised priority training needs for the IHBC's members as well as targeted prospective members. These will entail:
Delivering training in line with recognised training priorities.
Supporting skills and learning in line with the Areas of Competence and the IHBC's Conservation Cycle, including building skills directly in line with the IHBC's membership criteria and recognised CPD needs.
These developments demonstrate how the IHBC can help to address the multi-faceted conservation training needs in modern complex service provisions, not least the infrastructure projects that are at the heart of our 2017 annual school.
---
This article originally appeared in IHBC's 2017 Yearbook. It was written by Bridget Turnbull, [email protected]ihbc.org.uk and Seán O'Reilly, [email protected]ihbc.org.uk.
--Institute of Historic Building Conservation
Find out more
IHBC NewsBlog
IHBC London Branch Conference launched and open for booking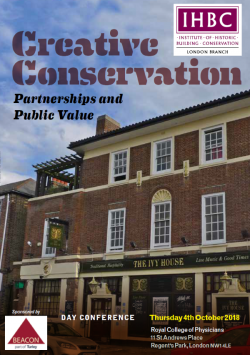 'Creative Conservation: Partnerships and Public Value' - 4 Oct, Royal College of Physicians - leading speakers, unequalled debate - a CPD opportunity not to be missed!
---
IHBC latest Jobs etc skills review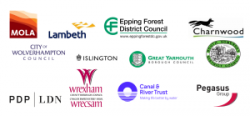 Specialist areas and skills in demand, from design and project management to regulation and more featured in our celebrated – and very cost-effective - IHBC Jobs etc service.
---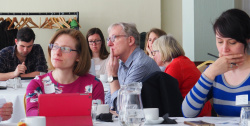 Ideas bear fruit, as early career members 'reverse mentor', generating fresh perspectives on the institute's future plans and structures!
---
IHBC Scotland at Listed Property Show in Edinburgh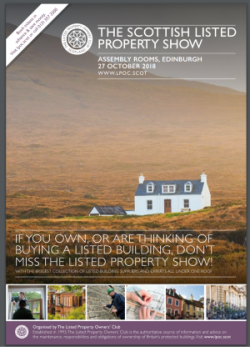 IHBC Scotland will host a CPD session at the Show on 27 October, while an IHBC stand will offer more informal access and conservation advocacy to visitors.
---
IHBC Heritage from the doorstep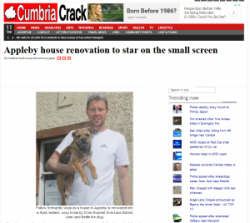 A traditional building in the Appleby Heritage Action Zone (HAZ) is filming its 'work in progress' as part of work grant aided by Historic England as reported by Cumbria Crack!
---
English Heritage celebrates the Cooper Car with a blue plaque.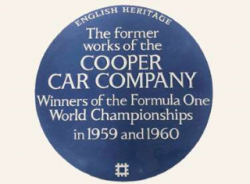 A blue plaque has been placed at the home of the former Cooper Car Company, marking its motoring heritage.
---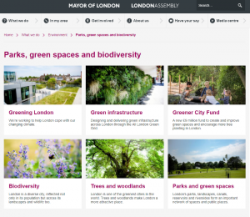 Community Tree Planting Grants and £1.5million woodland fund look to make London the world's first National Park City.
---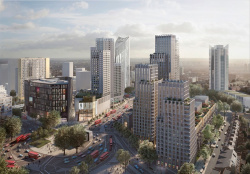 'What if mothers or teenagers designed our cities?' An opinion piece in the invites us to consider what our cities would look like if cities reflected their diverse populations.
---
V&A Dundee opens Saturday 15 Sept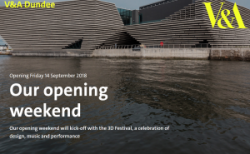 IHBC NewsBlogs reports on some building construction and collection highlights, including spectacular drone footage of work in progress and to completion.
---
IHBC supports LPOC petition on VAT reductions for Listed Buildings
LPOC notes '...it is perverse that repairs should be subject to VAT when new development is not'.
---
Loyd Grossman recently appeared on a BBC radio programme to discuss NIMBYism in heritage and development, the programme is currently available on BBC iPlayer.
---
Call to share land value with communities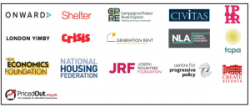 England's SoS for Housing, Communities and Local Government is sent an open letter by leading campaign organisations calling for land value to be shared.
---
Redrock Stockport wins 2018 Carbuncle Cup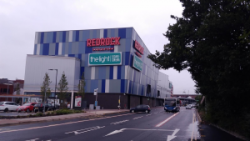 The 2018 winner of the Carbuncle Cup is Redrock Stockport, a £45m leisure complex and car park designed by BDP for the local council.