Crittall metal windows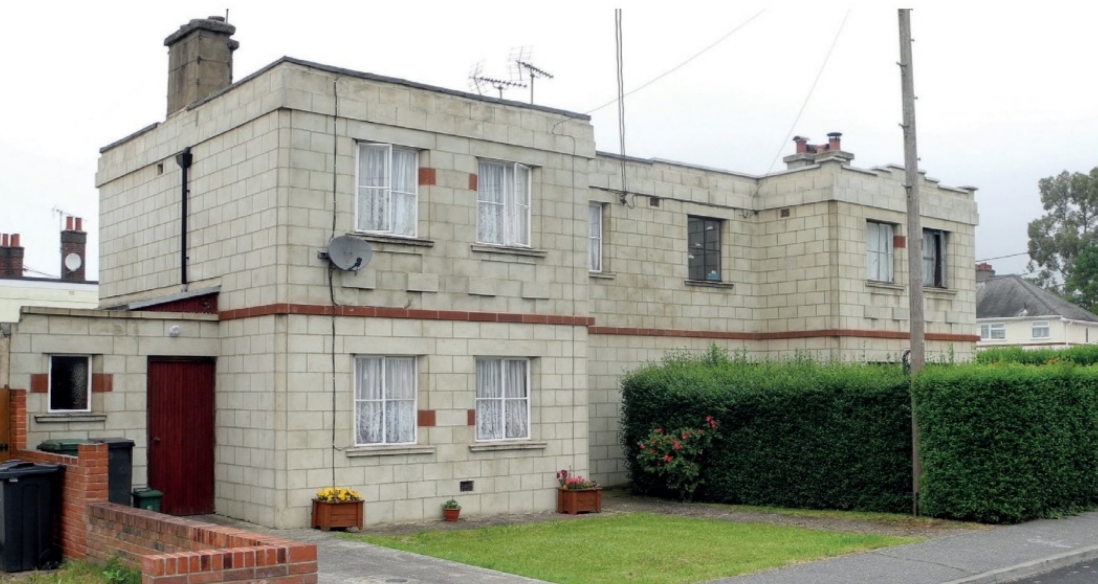 A Grade II listed, semidetached pair of 'unitbuild' houses. These are the best-preserved (and recently conserved) of the properties on the Crittalls Clockhouse Way estate, designed by CHB Quennell and built in 1918–20.
Metal windows can be successfully overhauled, redecorated or, sometimes, remade: their manufacture and use is a significant chapter in 20th-century construction history.
Windows are big business, as relentless advertising reminds us. That is because they are one of the most vulnerable parts of a building, and as such present problems for those working in conservation. 'They are just Crittalls' is the sort of dismissive remark that might be heard when considering a building's significance. Metal windows, the eponymous Crittalls, tend to be seen as rusty, draughty, ill-fitting and unlovely, not worth defending. But their manufacture and use is a significant chapter in 20th-century construction history,[1] and in need of assessment.
In 1849, Francis Berrington Crittall from Kent bought an ironmonger's shop in Braintree, north Essex. He expanded the business, benefiting from the demand from agriculture, local industries such as Courtaulds and Warners, and from improvements to drainage, plumbing and street lighting. Under his son, Francis Henry Crittall, the company took on an increasingly wide range of metalwork such as roofs, bridges, railway fixtures, and fireproof doors, as at Ogdens Tobacco Factory in Liverpool.
Among this work, windows began to figure prominently, partly through collaboration with a prominent local builder who specialised in churches, and partly through popular dissatisfaction with poorly maintained sashes. This business became so successful that in 1889 it was split off from the ironmongery shop. Proximity to London was also an advantage, early commissions including the National Gallery, the Royal College of Music, the Public Record Office and the House of Commons kitchens. A London office was opened in Finsbury Square in 1904, by which time the company employed 500 people.
Metal windows had developed as opening casements in wood frames. Traditionally they were made of flat strips of wrought iron to which glazing was attached by rivets. Crittalls were able to take advantage of the introduction of mild steel with the development of the Bressemer process from 1855 to manufacture rolled-steel sections quickly and easily to the required profiles to form windows. This process was subject to continual improvements. Brazed corners were succeeded by dovetail-jointed and then by welded ones.
In 1905, Crittalls acquired rights to the Fenestra Joint, in which glazing bars were threaded through one another rather than mitred, making them stronger, with the possibility of creating much larger areas of glazing. FH Crittall's son Walter Francis, known as 'Pink', who had studied at St Johns Wood School of Art, set about simplifying the window sections, leading to the development of the Universal Section in 1909. This superseded all the earlier profiles, becoming the industry standard and facilitating mass production by semi-skilled labour.
WF Crittall's interest in art and design was to have an important influence on the company, ensuring it was abreast of the latest trends in architecture and construction. [2] It is readily seen in Crittalls' catalogues and advertising material. He was instrumental in Crittalls' brief foray into post-war housing when in 1919, with CB Quennell, they put up a small estate of houses in Braintree built of concrete blocks on a metric modular system, with everything else of metal, no timber being used. The houses were flat roofed, and have been considered the first modern movement houses in the country.
WF Crittall was also deeply involved in the establishment of the garden village of Silver End, between Braintree and Witham, a project that arose from his father's deep concern for the care and well-being of his employees. Silver End owes its distinctiveness to several streets of modern movement houses designed by Thomas Tait and James Miller. It was, in fact, built in a variety of styles by several architects. Quennell was also involved, but his houses here were traditional in style in contrast to the earlier ones in Braintree.
The adoption of metal windows as a standard feature of much inter-war housing, as well as of municipal buildings, offices and shops, including Harrods and Broadcasting House, brought the company further prosperity, as did its international enterprises, subsidiaries and partnerships being set up throughout the world. The company's range of products included almost anything that could be made in metal, from pavement lights to bus shelters to Bailey bridges.
After 1945 there were many changes. From this time, all windows were galvanised, making them more durable. Aluminium became much cheaper; in its extruded rather than cast form it lent itself to windows and curtain walling. There were also experiments with plastic. In 1965, the Universal Section was superseded by the W20 range, which was weather stripped, making windows more draught proof. This was seen as the way forward, rather than developing double glazing.
In the same year, Crittalls' merged with Henry Hope and Sons of Smethwick, the second-largest metal window manufacturer. This was seen as a defensive measure, but proved ineffective, as it was not accompanied by adequate rationalisation and restructuring. In 1968 Crittall-Hope was taken over by Slater Walker. It was sold again in 1971, and then in 1974 to Norcros, who in 1988 moved the Braintree works from several sites in the town to a new one on an industrial estate, which was opened by Mrs Thatcher. Since then there has been a management buyout, and in 2007 the company moved to a single site in Witham.
What to do with the old, unloved, metal windows? Assessing age and rarity, especially for older examples, is not easy, for lack of readily available information. Reference to catalogues will usually involve a visit to one of the collecting libraries. A Crittall archive has been deposited at Braintree Museum and can be consulted there. It contains company records, publicity material, technical drawings and catalogues. Windows that are integral to the building's design, typically arts-and-crafts and modern-movement buildings, are clearly of great importance. They can be successfully overhauled and redecorated, processes that involve easing, rust removal, priming and painting. [3] This might require removal to the workshop, giving the opportunity, if appropriate, for galvanising and powder coating, the latter a finish available from 1977.
An obstacle to repair is the unavailability of elements made to the original section or profile, unless obtainable from salvaged material. They can be newly manufactured, as was done for some of the buildings at the first world war airfield at Stow Maries in Essex, but this is expensive. If windows are beyond repair, replacements can be obtained that will be visually very similar, even if the sections are different.
---
This article originally appeared as 'Crittalls and metal windows' in IHBC's Context 155, published in July 2018. It was written by David Andrews, a former archaeologist and conservation officer with Essex County Council, and a part-time consultant.
--Institute of Historic Building Conservation
References
IHBC NewsBlog
Mapping tool for unused construction materials launched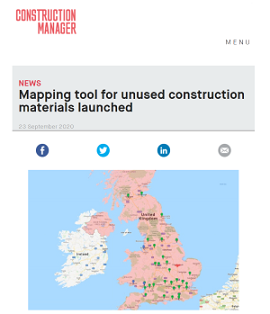 A mapping tool that provides contractors and their suppliers with a central database of local Materials Exchange Platform (MEP) projects to help cut waste by finding a home for unused materials has been launched.
---
'Unusual' WW2 sites listed and upgraded to mark 80th anniversary of Battle of Britain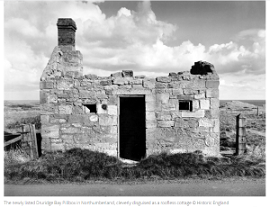 An air raid shelter, a pillbox cleverly disguised as a roofless cottage, a rare Chain Home radar defence tower, and a war memorial have been granted protection.
---
Derby City Council plans to knock down the 43-year old Assembly Rooms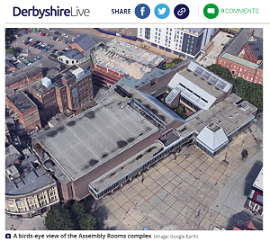 A planning application has been submitted by Derby City Council to knock down the Assembly Rooms – which has played host to the likes of Elton John, Iron Maiden, Take That, etc.
---
RIBA launches new contracts for the provision of conservation architectural services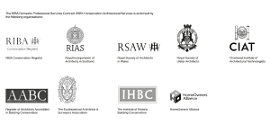 Specifically tailored for conservation projects, the Royal Institute of British Architects (RIBA) has launched two brand new professional services contracts.
---
Liverpool Mayor blocks £5m zip wire plan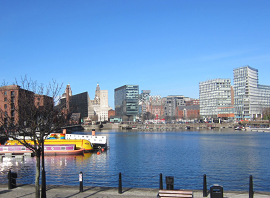 Liverpool Mayor Joe Anderson has made a dramatic intervention into the zip wire row which has divided people, politicians and businesses in the city.
---
Big Ben's roof is revealed as conservation work continues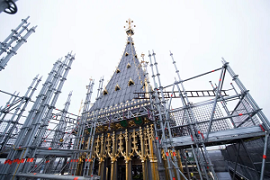 The roof of the Elizabeth Tower (also known as Big Ben) is slowly becoming visible again from 28 September 2020, as part of the scaffolding is removed.
---
Discover webinars, lectures, training, and other events via IHBC's CPD Circular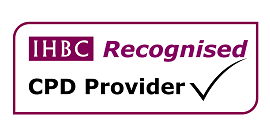 The IHBC lists quality providers of education and learning in the historic built environment, and emails a monthly recap of their upcoming events.
---
Denmark's 300-year-old homes of the future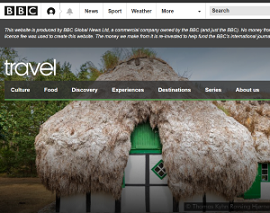 On Læsø, houses are thatched with thick, heavy bundles of silvery seaweed that have the potential to be a contemporary building material around the world.
---
Upcoming Heritage Open Days to feature in-person and online events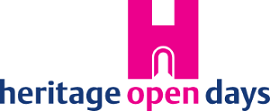 For the first time in its history, England's largest festival of heritage and culture will feature online events as well as in-person activities. Heritage Open Days (HODs) returns in September, thanks to support from players of People's Postcode Lottery.
---
RSA report 'Heritage for inclusive growth' published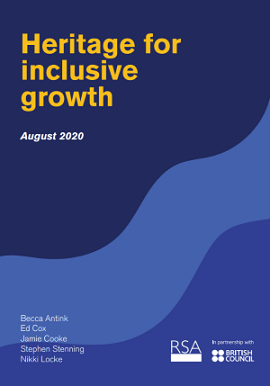 The Royal Society for the encouragement of Arts, Manufactures and Commerce (RSA) shows the scale of the 'missed opportunity' if we continue to separate heritage policymaking and economic policymaking.
---