Walking interviews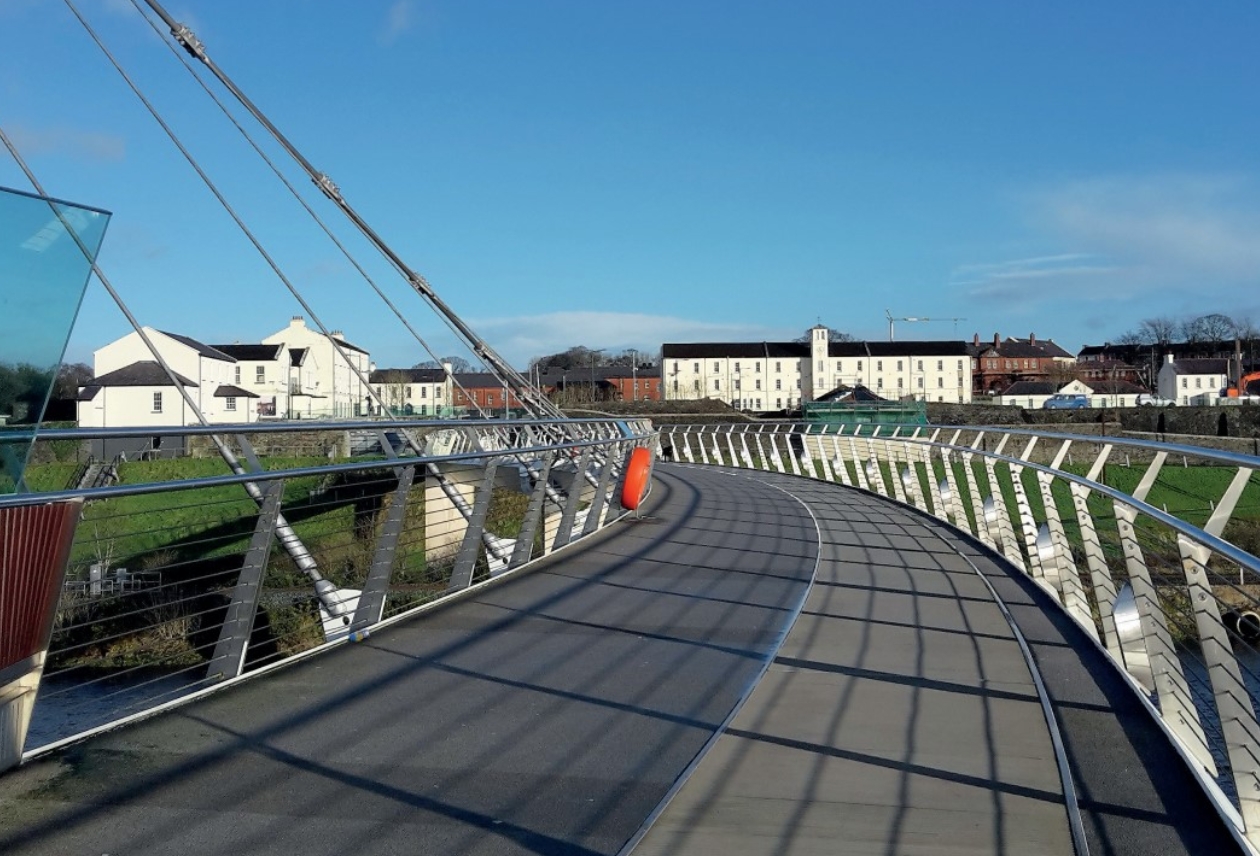 The renamed Ebrington Square viewed from the Peace Bridge in 2018.
It is easier talking about a place when you experience its sights, sounds and smells: using walking interviews in heritage-focused research is revealing the benefits and weaknesses.
---
Walking tours around historic places are a common practice familiar to conservation professionals. Perhaps less well known is the use of the walking interview as a method of engaging with people's everyday experiences, uses and interpretations of their local environment, garnering nuanced insights on such concepts as their sense of place. Rather than being passively led, participants can actively shape the walking interview process, with researchers (or heritage professionals) frequently adopting a hands-off policy, preferring to listen, observe and partake in informal, two-way conversations. Thus the walking interview is an ethnographic approach to accessing 'citizen expertise' while 'in place', and one of a number of public participatory methods readily adaptable to conservation practice.
The imperative to develop innovative approaches to public participation in heritage is widely recognised. For Emerick (2017), two areas of conservation practice in need of change concern how practitioners engage with people, and how practitioners think about and see historic places. Qualitative methods such as the walking interview speak to these interrelated challenges, deriving from philosophical traditions and disciplinary backgrounds preoccupied with understanding the complex relationship between people, space and place.
There is no singular way of conducting a walking interview. For instance, variants include the 'bimble', consisting of a walk with no predetermined aim or route, previously employed with activists at environmental protest camps; and the 'go-along', when participants are accompanied on their daily routine, with the researcher asking focused questions along the way. Among the wide range of methodological choices available are the degree to which the interviewee or interviewer sets the route, and determines the preferred method of documenting the conversation, ranging from hand-written field-notes to sophisticated audio-visual recording. The selection clearly depends on the emphasis of the research and prior agreement with the participant.
Conservation professionals will intuitively know several of the attributed benefits of the walking interview method. First, it is easier talking about a place when in it. For instance, the sights, sounds and smells of a place provide immediate multisensory stimuli for discussion, prompting memories and recollections, while being on the move helps pinpoint often-unnoticed features in the urban environment. Consequently, they allow the capture of richer place-based data than is typically the case with sedentary methods undertaken internally, including when using photo-elicitation techniques and other visual prompts. Participants are more likely to open up with compelling accounts of their experiences and place perceptions, partly because of the informal nature of the walk and the egalitarian relationship afforded with the researcher.
Many of the limitations of the method are also glaringly apparent. Mobility issues exclude certain people from taking part, while not all historic places are particularly walkable. Other problematic factors include adverse weather conditions, restricted daylight hours, and highly variable noise levels affecting the quality of sound recordings. Some participants may feel uncomfortable when interviewed in public places, while the relatively contrived nature of the process, however naturalistic in its set up, sometimes reduces the spontaneity of the encounter and the richness of the ensuing conversation. Critically, ethical and safety considerations permeate the methodological choices and subsequent implementation, particularly as interviews are frequently on a one-on-one basis.
It is important to point out that the walking interview and associated methods draw on distinctive philosophical understandings of heritage and place. Indeed, places, whether considered historic or otherwise, are more than simply defined by their physical form and tangible attributes. They also derive their meanings and significance from the relationships that people develop with and through them over time, intimately linked to the activities, experiences and practices undertaken within. The process of valuing the historic environment is inherently dynamic in nature, presenting numerous challenges for heritage policymakers and practitioners, particularly in meaningfully integrating social and communal values into all facets of decision-making.
Several academic studies in the UK have utilised walking interviews to explore peoples' experimental and emotional attachments with historic places. For example, Madgin et al's (2018) research on the Undercroft skate spot at the London Southbank Centre encompassed a mixture of archival research, filmmaking, oral histories and walking interviews. The researchers sought to identify the cultural significance of the skate spot for generations of skaters, informing their reinterpretation of the concept of authenticity to embrace the social experiences and expertise of users over time, not simply expert valorisations of existing material fabric. The pursuit of methods not typically employed in conservation practice was a conscious decision to capture the social and intangible values associated with this everyday heritage, giving expression to the participatory aspirations of numerous international conservation charters and conventions.
In another study, Yarker (2017) accompanied resident-run walking tours around the Grade II* listed Byker social housing estate in Newcastle upon Tyne, drawing on participant reflections to highlight interpretive gaps between what is valued by locals and what is officially designated nationally as heritage. Again, exploring the 'affective heritage' of the estate demanded an alternative approach to engaging with the public, elaborated with reference to a conceptual understanding of place that emphasises the sensory relationship with the surrounding heritage environment. Investigating historic places in this way can draw out tensions between the values ascribed by residents and those enshrined in official designations by heritage agencies, helping the latter take better account of the unforeseen impacts on local communities.
This author recently undertook a series of walking interviews with local residents, heritage professionals and others around the 26-acre former Ebrington Barracks in Derry~Londonderry. This site, 'difficult' due to its recent military history during the Troubles, is a fascinating case in heritage-led regeneration (McClelland, 2013). Ebrington was critical to the inaugural UK City of Culture programme in 2013. Opening it up to public access via the Peace Bridge was symbolically important in official attempts at reimagining and telling a 'new story' for the city (Devlin, 2016). The site's ongoing transformation entails the prospective reuse of many listed and non-listed buildings, conservation of the scheduled star-fort walls dating from the 1840s, and repurposing of the five-acre parade ground into a shared space.
The 'inbetweenness' of Ebrington's regeneration lends itself to exploring alternative perspectives on how it has changed and is changing, how people interact with it, and ultimately what this place means to them. Many participants conveyed their sense of excitement following its opening up after decades shielded behind high fortifications, as well as frustrations at the slow progress perceived since the City of Culture year. Practically speaking, GPS tracking allowed the association of spoken word with specific locations on the route, which is important for post-interview analysis and visualisation. More fundamentally, these walking encounters provided nuanced insights concerning heritage and regeneration processes, with numerous issues emerging, for example, over how its history should be interpreted and aspirations in terms of future uses, visitor attractions and connectivity with the surrounding city.
The walking interview method provides a readily adaptable means of accessing people's everyday lives in the historic environment; sensitive to how individuals and communities differentially experience and construct their understanding of place. Realising the participatory intentions and supportive rhetoric of conservation policies at multiple scales undoubtedly requires deeper practical engagement into the future, with such approaches emerging from the humanities and social sciences.
References
---
This article originally appeared as 'Walking the talk through historic places' in IHBC's Context 155, published in July 2018. It was written by Andrew McClelland, a postdoctoral researcher at Maynooth University, Ireland. The Ebrington research mentioned here received funding from the EU's Horizon 2020 research and innovation programme under a Marie Skodowska-Curie grant agreement.
--Institute of Historic Building Conservation
IHBC NewsBlog
Remains of 'high-status' Roman villa and bath-house found in Scarborough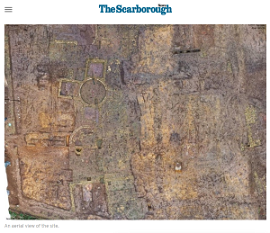 One of the most stunning Roman finds ever unearthed in Britain has been discovered on the site of a new housing development in a village near Scarborough.
---
IHBC's newest Context: Tackling 'Urban Design'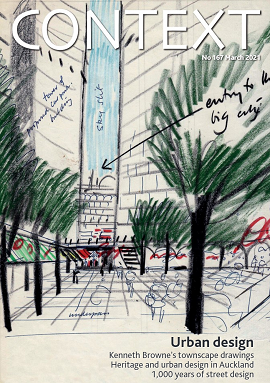 The latest issue (no.167) of the IHBC's membership journal Context is now out, boasting a tight focus on Urban Design, with a distinctly international take.
---
Europa Nostra announce Europe's 7 Most Endangered Heritage sites 2021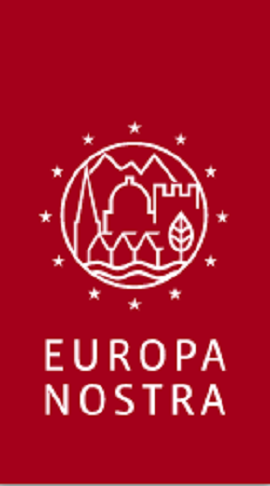 Europa Nostra has announced the list together with its partner, the European Investment Bank Institute.
---
Virtual Bradford will 'clone' the city to create navigable online world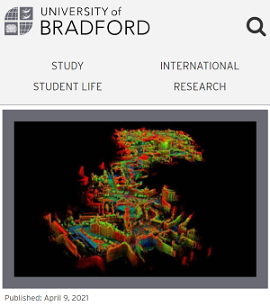 Work is underway on an ambitious project to virtually 'clone' Bradford city centre, as a 'Digital twin' will open the door to a 3D world with virtually endless possibilities.
---
Canal River Trust secures funding to create waterway roles for young people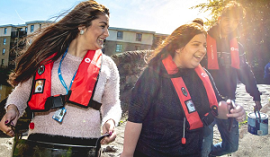 The support will create dozens of opportunities in heritage repair and construction and waterways management, funded by the Department for Work and Pensions.
---
2021 Building Conservation Directory published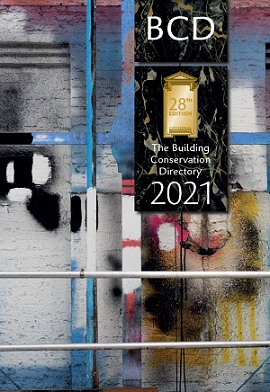 The 2021 edition of the Building Conservation Directory, also available online, has been published. Find skilled trades specialising in work to historic and traditional buildings.
---
BT dials up 'Adopt a Kiosk' scheme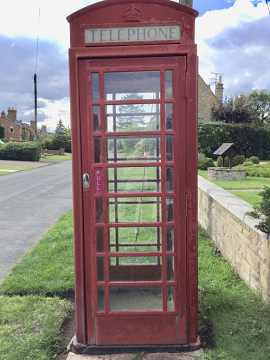 BT has revealed that almost 4,000 of its iconic red phone boxes across the UK are available for local communities to adopt for just £1.
---
Watch IHBC's webinar on 'Retrofit of Traditional Buildings'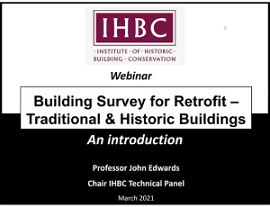 On 26 March the IHBC, led by Prof. John Edwards, hosted a free one-hour CPD webinar 'Introduction to Building Survey for Retrofit' for sector professionals.
---
Has the world left Europe behind?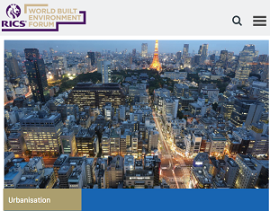 Greg Clark, writing an opinion piece for RICS, explores how good governance in cities pays dividends.
---
AHF on 'Transforming Places through Heritage'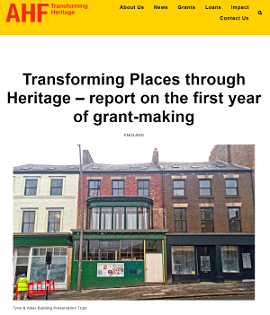 The Architectural Heritage Fund has issued a report on the first year of its 'Transforming Places Through Heritage' grants programme, funded by DCMS.