Owen Hatherley - Landscapes of Communism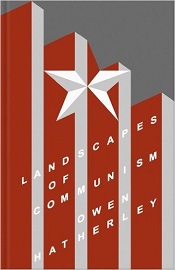 [edit]
Owen Hatherley – 'Landscapes of Communism: A History Through Buildings'
Published by Allen Lane
Read our interview with Owen Hatherley here.
---
Ask what they envisage when confronted with the title 'Landscapes of Communism' and it's safe to assume that unforgiving rows of harsh concrete blocks will be blockading the preconceptions of most people. It is a credit then to Owen Hatherley's guide that these preconceptions are both justified and challenged, allowing for a genuinely interesting exploration of the architecture of Eastern Europe and the powers that inspired it.
Since publishing his polemical book of essays 'Militant Modernism' in 2009, Hatherley has become a strident and unflinching commentator on the built environment and urban planning, lauded by writers such as Will Self and Phillip Pullman.
His second book 'A Guide to the New Ruins of Great Britain' was a fearsome and damning indictment of the hallmarks of New Labour's architectural legacy – all the ill-advised PFI schemes, soulless Enterprise Zones and regeneration projects that proliferated through the country from Manchester to Tyneside to Greenwich. He sought to make sense of the vacuum left by postmodernism in the new millennium, and in so doing spared nothing in his witty and acerbic critique of the endless high rise apartment buildings with their barcode-facades and ubiquitous cladding; buildings that were designed apparently only with their CAD logo or moniker ('Cheesegrater', 'The Pinnacle', etc.) in mind.
With 'Landscapes of Communism' there is a sense of Hatherley's growing maturity as a writer and thinker about place and what both defines and informs it. This could perhaps be due to him stepping away from his comfort zone and onto, literally, foreign territory, but there's also his apparent awareness that real history and real people's experiences are suffused within his chosen subject matter.
Ever since the collapse of the Soviet Union and the 'victory' of Western capitalism as an ideological 'design for life', communism as a concept has become steadily more toxic and confused. In the space of a week, Prime Minister Cameron can deride front bench opposition politicians as 'communists' and also amiably sup a pint of ale while vying to do business with Xi Jinping, leader of the Chinese Communist Party.
Being an unapologetic Marxist, Hatherley spends a brief period of time upfront laying out his political baggage for the reader's inspection so as to not be unduly distracted by any perceived historical bias further down the line. Such precaution is welcome but not entirely necessary, as he offers a very balanced guide to the communist states and societies, never veering towards the slightest reverence.
Hatherley is at his best when describing his tour of the Moscow Metro, the opulent 'palaces for the workers', or exploring the microrayon (housing estate) districts of Kiev, Warsaw, Budapest and Ljubljana. He explains the odd competition to construct TV towers ever taller, the Stalinist monumental structures aiming to symbolize the power of the state, and the sweeping Haussmann-esque boulevards. The biggest surprise of the book comes from learning the extent to which the communist states sought to reconstruct old historical centres that had been devastated by WW2, confounding the common belief that their impact was entirely modernist and transformative.
The only shortcomings of the book arise in what Hatherley chooses to leave out, which are understandable but nonetheless prohibit the book from being a fully comprehensive guide. There is no discussion of Cuban architecture, for instance, and China is only touched upon briefly towards the end, which at any rate could probably inform another 500-page book in and of itself.
One could also understand Hatherley's desire to avoid 'ruins' in favour of aspects of the built environment that are still functional and part of people's everyday experiences, but it's an odd choice not to at least remark upon Chernobyl, the communist city frozen in time by radiation fallout, and which served as a devastating nail in the Soviet Union's coffin. There is also rather too little engagement or interaction with local people who may have served to offer unique perspectives of what the architecture means to them in a post-Communist Europe, and how their day-to-day lived experience is shaped by a built environment that still echoes with the influence of those former powers.
This book is a fascinating examination of the communist impact on Europe's architectural history and Hatherley serves as an intelligent and insightful narrator as we follow him through the city spaces he traverses. Indeed, long may he continue to deconstruct the follies of the built environment with his pen as an erudite wrecking ball.
You can buy 'Landscapes of Communism' here.
[edit]
Find out more
Featured articles and news
IHBC NewsBlogs now open for comments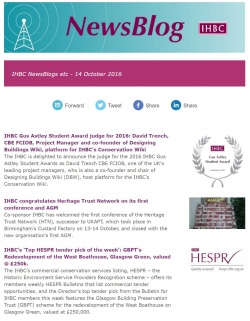 The IHBC has now opened its celebrated NewsBlog service to user comments, so members and users can open, join and extend the discussions around our news items.
---
IHBC HESPR tender pick of the week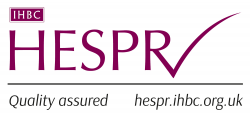 This week's Director's top pick for IHBC members features a call from Fenland District Council for archaeology, building investigation and community engagement.
---
IHBC Context CPD tale of two traumas - The importance of conservation expertise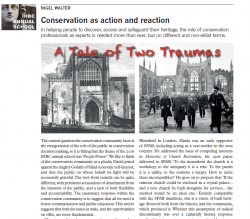 In helping people to discover, access and safeguard their heritage, the role of conservation professionals as experts is needed more than ever, says Nigel Walter.
---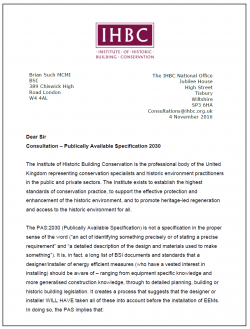 The BSI consulted on two Publically Available Specifications on energy efficiency measure (EEM) installation.
---
Churchill Barriers to be listed

Second World War structures at Scapa Flow have been recognised as being of national importance by Historic Environment Scotland.
---
Neighbourhood Planning Bill 2016 - 2017 – Committee Stage amendments
The Bill was amended during its Committee stage in the House of Commons, and a number of Government new clauses were added in relation to local plan making.
---
Complete Historic Environment Scotland survey
Historic Environment Scotland (HES) has announced a national campaign to find out what heritage means to the people of Scotland as part of the 2017 Year of History, Heritage and Archaeology.
---
Heating and energy-related reports for retro-fit projects
The UK government has published several reports on retro-fit issues for historic buildings.
---
US Embassy scheme receives conditional planning permission
Qatari-backed hotel scheme for the Grade II listed building in Mayfair will include 137 bedrooms, additional restaurants, retail and events space.
---
The pros and cons of crowdfunding architectural projects
A CLAD magazine feature discusses how crowdfunding can help get projects started and allow architects to be proactive.
---
Hidden paintings found at the Guild Chapel in Stratford upon Avon
Conservators have conclude it is one of the few places in Europe to have an almost complete medieval decorative scheme still in situ.
---
ebulletin&utm_campaign=c19f6a8b87-EMAIL_CAMPAIGN_2016_11_16&utm_medium=email&utm_term=0_56a3992b07-c19f6a8b87-129752081 Scottish Civic Trust calls for entries to My Place Awards
Community groups have been asked to nominate favourite new buildings, conservation projects and people in its annual awards (closing date 31 January 2017).
---
The Design Museum - regenerating a 1960s architectural icon
Museums Heritage says that after almost five years of restoration and refurbishment, the Grade II* Design Museum has been transformed into a modern multi-purpose space.
---
Property Flood Resilience Action Plan out
An independent report has been issued relating to flood protection, aiming to help with flood resilience.