Heritage conservation and the sustainability of cities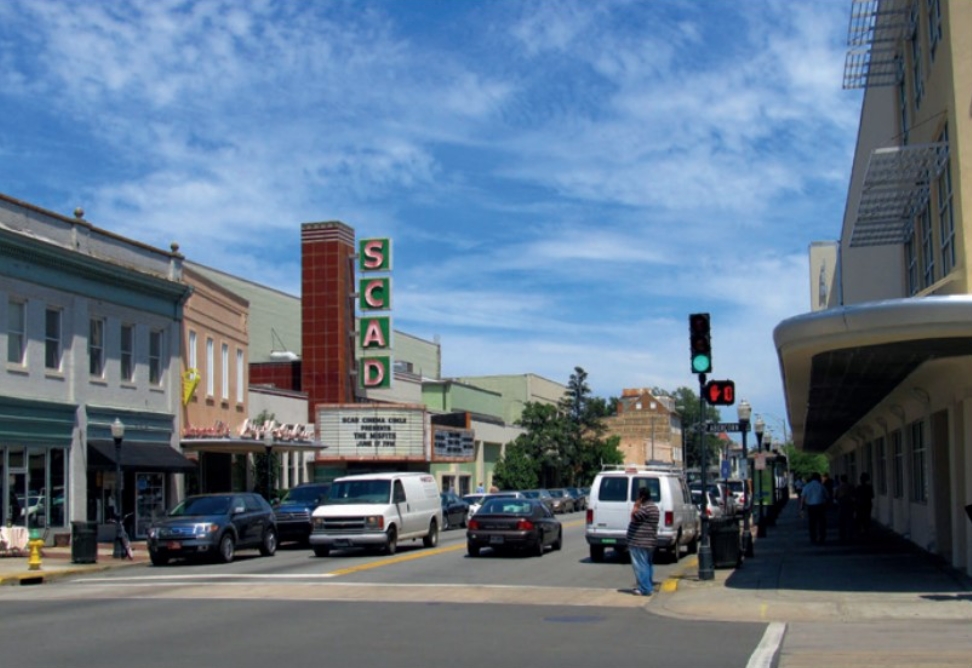 Historic buildings in downtown Savannah, Georgia, including SCAD, the Savannah College of Art and Design (Photo: Ken Lund, Flickr ref 5819753809)
Introduction
In 2015 the United Nations adopted the Sustainable Development Goals (SDGs). Recognising that today more than half the population of the planet lives in cities, and that number will grow to two-thirds by 2050, cities had to be a priority in the international policy framework. While several of the 17 SDGs have targets that include city-related policies, the most directly applicable is SDG 11 which strives to: 'Make cities inclusive, safe, resilient and sustainable.'
What does that mean? The UN has defined that as well; 'Making cities sustainable means creating career and business opportunities, safe and affordable housing, and building resilient societies and economies.' Where is that goal being met naturally, today? In heritage precincts around the world.
Much research has been done internationally on the impacts of heritage conservation, most notably the 'Heritage Counts' series prepared by Historic England since 2005 and more recently 'Cultural Heritage Counts for Europe' organised and released by Europa Nostra.
In the United States most of the studies over the last 30 years have been on the state-wide level. In the last four or five years, however, we have conducted historic preservation impact studies on the city level. Three things have made this possible:
the availability of 'big data';
the ability to reflect numerical data graphically through GIS; and
These citywide studies have yielded additional evidence of the economic and other impacts of historic preservation.
Jobs and income
The historic rehabilitation process is labour intensive, usually with a much larger share of the budget going to labour than is true in new construction. That means more positive local impact, measured in both number of jobs and amount of household income, for the same amount of total investment. In one of America's most historic cities, Savannah, Georgia, $1 million invested in the rehabilitation of a historic building generates 1.2 more jobs and $62,000 more in income for Georgia citizens than the same amount spent on new construction.
City centres – in both large and small places – have seen a renaissance throughout North America over the last two decades. In the US, at least, nearly every sustained success story has had the rehabilitation of historic buildings as a central element in the revitalization strategy. For 40 years under the guidance of the National Trust for Historic Preservation, there has been a program called Main Street. This is an economic revitalisation program based on utilising each downtown's historic buildings. There is no more cost-effective program of economic development of any kind, in the United States today. Since 1980, Main Street districts in more than 2000 communities have seen cumulative investment of $79 billion, 285,000 buildings rehabilitated, more than 640,000 net new jobs, and nearly 144,000 net new business.
There are consistent findings in the US and elsewhere, that heritage visitors stay longer, spend more per day, and visit more places than do tourists in general. Further, in our studies we've found that heritage visitors spend more in each of the five categories of tourism expenditures – lodging; food and beverage; local transportation; retail purchases; and amusements and entertainment. San Antonio, Texas is home to the Alamo and five 18th century Spanish missions which were recently put on the UNESCO World Heritage List. About 47 per cent of San Antonio's day visitors and 58 per cent of its overnight visitors fall in the 'heritage tourist' category, but the economic value of these tourists is even greater because they account for a disproportionate share of tourism expenditures. Just the heritage portion of San Antonio's tourism industry directly creates 11,000 jobs in food and beverage; 6,000 workers in hotels, motels, and B&Bs; and 9,000 retail jobs.
This is the area that has seen more analysis than any other aspect of the heritage/economics link. It has been undertaken in all parts of the country by different researchers using different methodologies. What is most surprising is the consistency of the results. Properties in historic districts outperform the market, whether the comparison is with similar non-designated neighbourhoods, the market as a whole, or before versus after designation. Claims that historic districts, and their accompanying additional regulations, hurt property values simply has not been found to be true. In the midwestern city of Indianapolis, Indiana, between 2002 and 2016, a single-family house in a local historic district has on average increased in value 7.3 per cent each year, compared with just under 3.5 per cent for houses not in historic districts.
Foreclosure patterns
Beginning at the end of 2007 and lasting three or four years in most places, the US (and much of the world) experienced the greatest economic collapse in two generations. The biggest negative impact of the Great Recession was on housing values. As a consequence, millions of families lost their biggest asset – their home. In more than 30 cities in every part of the country, we have looked at foreclosure patterns in local historic districts. In every instance the foreclosure rates were less (usually substantially less) then the city as a whole. This was not a result of 'only rich people live there'. In both rich and poor neighbourhoods, far fewer homes faced foreclosure action than elsewhere. Raleigh, the capital of North Carolina, sits in the middle of cutting-edge businesses in the Research Triangle, and is surrounded by five world class universities. Here, between January 2008 and December 2013, for every thousand single family houses not in historic districts 100 faced foreclosure. In Raleigh's local historic districts the rate was only 28.8 houses per thousand.
In several studies we have looked at the change in property value before, during, and after the real estate collapse. The general pattern has been this: in up markets, properties in historic neighbourhoods go up in value faster than the city as a whole; in down markets the value decline begins later, is shallower, and recovery begins sooner than elsewhere; in recovery markets the upward movement in value begins earlier and reaches pre-recession levels sooner than the rest of the city. Up years in the real estate market of San Antonio saw local historic districts significantly outperform the city as a whole. When the recession hit, there was a minor decline in historic district property values, but less severe than in the rest of the city. Then when the recession was finally over, recovery in the residential real estate sector began in San Antonio's historic neighbourhoods.
Small and start-up businesses location
In economic analysis there is the concept of 'revealed preference'. The preferences of the marketplace are 'revealed' not through a response to a survey, but in the decisions made. This is how we have looked at the preferences of small and start-up businesses. In places as diverse as New York City, Indianapolis, Savannah and Raleigh, a disproportionate share of new and small businesses choose to be based in local historic districts. In Savannah 30 per cent of all jobs are in historic districts, but nearly half (48 per cent) of businesses that employ fewer than 20 people are located in these areas.
What is true of small and start-up businesses is also true of businesses which are involved in the creative enterprises and knowledge industries (businesses which rely on knowledge and technology to generate revenue). Jobs in these sectors account for a greater proportion of the workforce found in historic districts (in proportion to their share of the overall workforce). In New York City, while eight per cent of all jobs are in historic districts, more than 10 per cent of professional, scientific, and technical services jobs are in historic districts as well as more than 13 per cent of jobs in the Information field. People can love or hate New York, but no one can argue that it is not one of the most creative cities in the world. And creatives gravitate toward neighbourhoods with character. More than 20 per cent in Arts, Entertainment, and Recreation jobs are located in historic districts in New York City.
Millennials and housing
The National Association of Realtors periodically conducts an analysis of generational patterns among homebuyers. In their most recent one it was found that millennials (who now have surpassed Baby Boomers as the largest demographic group in the US) purchased 34 per cent of all houses. However, for older houses the proportion purchased by millennials is higher: 44 per cent of houses built between 1913 and 1960, and 59 per cent of houses built in 1912 and earlier. We've concluded that they made those decisions on the three Cs – cost, character, and convenience.
There are other contributions from historic buildings and neighbourhoods that might be called 'economics once removed'. These include greater walkability, density at a human scale, lesser negative environmental impacts both in operation and the avoidance of demolition, higher patterns of public transportation usage, greater diversity within neighbourhoods, economic integration, and others.
But the lesson is this – if the goal is 'creating career and business opportunities, safe and affordable housing, and building resilient societies and economies' historic districts are doing that right now.
---
This article originally appeared in the IHBC Yearbook 2020, published by Cathedral Communications Ltd in August 2020. It was written by Donovan Rypkema, President of Heritage Strategies International and Principal of PlaceEconomics, a Washington DC-based real estate and economic development-consulting firm. He also teaches a graduate course in heritage economics at the University of Pennsylvania and lectures widely on this topic.
--Institute of Historic Building Conservation
IHBC NewsBlog
BRE/BEIS project to modernise home energy rating scheme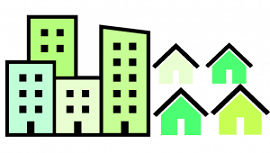 The Building Research Establishment (BRE) has announced a new project with the Department for Business, Energy and Industrial Strategy (BEIS) to improve and modernise the home energy rating scheme used to measure the energy and environmental performance of UK homes.
---
Interdisciplinary IHBC accreditation recognised by CSCS for PQP Cards

Sector lead the Construction Skills Certification Scheme (CSCS) has recognised the IHBC's professional accreditation and support (CPD etc.) in awarding its PQP (Professionally Qualified Person) cards.
---
IHBC Heritage Marketplace provides learning-led virtual engagement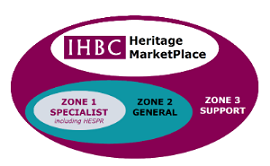 The IHBC's 2022 Aberdeen School Heritage MarketPlace (4.30-7.30PM, 15 June) is designed to extend the scope of a traditional IHBC School exhibition floor.
---
Unearthing the history of Gloucester's 'the Fleece' Hotel starts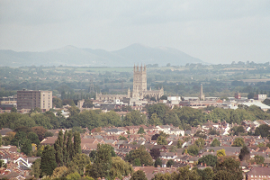 Work to repair a fire-hit medieval hotel in Gloucester is underway as crews have started work to strip back some of the modern trappings and reveal the historic framework.
---
Booking Open for IHBC Annual School: Aberdeen, 16-18 June 2022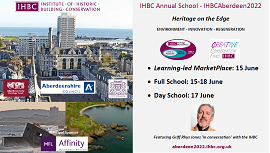 Options for in-person and virtual delegates to explore 'heritage on the edge' across up to 4 days of IHBC engagement & learning.
---
European Heritage Heads Forum statement on Ukraine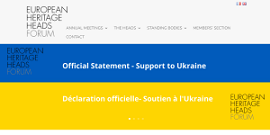 The Secretariat to the European Heritage Heads Forum has has coordinated its declaration of solidarity and support for Ukraine's cultural heritage institutions.
---
Welcome to #IHBC25 – 25 years since we turned professional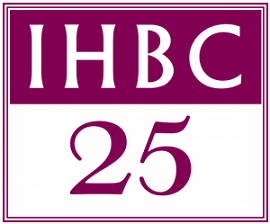 2022 will see the IHBC mark a quarter of a century since our incorporation as a professional body supporting and accrediting built and historic environment conservation specialists. We're kick-starting it by inviting your ideas on how to mark this special year!
---
IHBC launches new Guidance Note on 'Design sources for historic building conservation'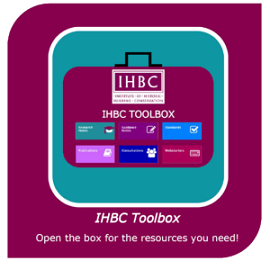 The IHBC's latest Guidance Note adds to the institute's open-access, online practitioner's Toolbox.
---
England's communities empowered to shape design of neighbourhoods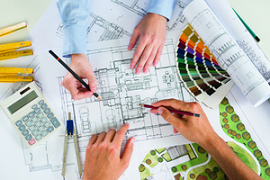 Twenty-five areas in England from Bournemouth to Carlisle have been awarded a share of £3 million to help them set their own standards for design locally. "move from a vicious circle of generic development to a virtuous circle of regenerative development".
---
IHBC at COP26 - Conserving our Places Conserves our Planet - Podcast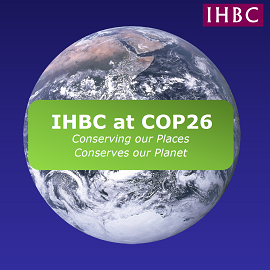 The IHBC seeks to raise awareness and understanding of how building conservation philosophy and practice contributes towards meeting the challenge of climate change.