The Past and Future City
The National Trust for Historic Preservation (USA), founded in 1949, has more than a million members and supporters. Its mission is 'to protect significant places representing our diverse cultural experience by taking direct action and inspiring broad public support'. The trust's profile and advocacy provide strong leadership in the sector (https://savingplaces.org/).
The trust manages and/or owns a diverse collection of historic sites, including the 900-year-old Native American adobe Acoma Sky City, New Mexico; the mid-18th-century Palladian plantation house, Drayton Hall, Charleston, South Carolina, preserved in near-original condition; and Mies van der Rohe's 1951 Farnsworth House, Plano, Illinois. Reports published by its programme office Preservation Green Lab include The Greenest Building: quantifying the environmental value of building reuse (2011); Saving Windows, Saving Money: evaluating the energy performance of window retrofit and replacement (2012); and Realizing the Energy Efficiency Potential of Small Buildings (2013). With a compass that is broader than traditional heritage issues, the trust is successfully engaging with new and younger audiences; it estimates that its impact has increased by a factor of 10 in recent years.
Stephanie Meeks (previously with the Nature Conservancy) and Kevin Murphy are respectively chief executive of the trust and its and speechwriter/editor. The Past and Future City is a well-researched and impassioned celebration of the role of historic preservation (conservation) in the regeneration of America's cities and the revitalisation of urban communities in ways that are socially and economically vibrant, and fully sustainable. Noting the 'great inversion' this millennium from the 'atomised' neighbourhoods of car-dependent suburban sprawl to the place attachment and sense of identity based on mixed-use urban neighbourhoods, Meeks applauds their 'powers of place', with special emphasis on the social fabric (including low-key examples such a handball court) as well as their physical structures.
Continuity of use and diversity, especially at the small scale, is a main theme, recognising that successful community-based urban conservation fosters proximity, identity and wellbeing, including healthy living practices such as walking and cycling. Further, it coincides with today's environmental awareness, broadening the interest in building conservation, debunking the notion that older buildings are problems, and lauding them as a spur for economic growth, suited to start-up businesses and incubators of innovation. Background to the struggle to stem the post-war tide of downtown destruction includes a chapter devoted to Jane Jacobs, incorporating turning points in the preservation movement such as the 1963 razing of Penn Station, New York, one of the world's great railway stations.
A main part of the Green Lab's role has been to develop methodologies to reinforce Jacob's arguments at multiple levels. GIS technology has been the key to the entire project; metrics have been found to measure aspects including social, economic and cultural performance. The fabric of neighbourhoods has been measured by building age, age diversity, and granularity, with the composite measure providing the 'character score' – a high score going to neighbourhoods with older and smaller buildings with greater age diversity. Tall buildings and large floor plates imposed on historic districts come in for special censure. The Green Lab has mapped examples from across America of metropolises, midsize and smaller cities, where 'old buildings are helping cities grow, develop, and become stronger communities. We now have empirical evidence that these buildings are necessary to civic and municipal health and are the key to long-term success.'
Difficulties, however, arise with success, and this reviewer is challenged by the chapter 'Mitigating the Great Inversion: the problems of affordability and displacement', and its handing of questions around property values and gentrification. While admitting that the Manhattan High Line sparked a doubling of property values in the surrounding area between 2003 and 2011, and citing numerous examples across America where revitalisation of historic neighbourhoods preludes the potential mass displacement of existing families and businesses, remedies suggested in The Past and Future City, whether dependent on fiscal or planning intervention, community buy-outs or other, are not well exampled and appear unrealistic in today's liberal market economies. They are aspirational, vital, and merit further study by the Green Lab.
The Past and Future City is an important book for the many connections it makes with subject areas and disciplines beyond the traditional compass of heritage professionals, including the connections it makes between heritage and environmental conservation. It resonates with numerous of the challenges facing heritage professionals in the UK.
---
This article originally appeared as 'Economic realities' in IHBC's Context 155, published in July 2018. It was written by Dennis Rodwell, architect-planner and consultant in cultural heritage and sustainable urban development.
--Institute of Historic Building Conservation
IHBC NewsBlog
Ireland's Our Rural Future: support for LA purchase of vacant and derelict buildings for community use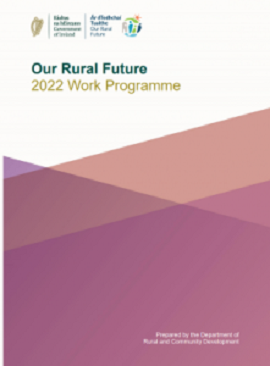 Ireland's Minister for Rural and Community Development, Heather Humphreys, announced a new funding stream to support Local Authorities (LAs) to purchase vacant buildings that could be converted and developed for community use.
---
BBC: Eleven Historic English pubs recognised for their interiors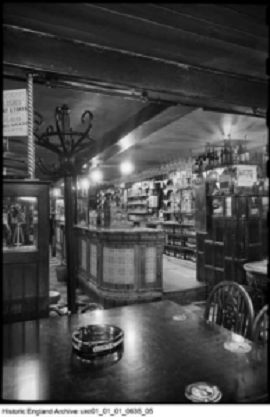 Eleven pubs across England have been recognised for their historic or unusual interiors, as they have been listed, upgraded or relisted.
---
HEF's Heritage Sector Resilience Plan launched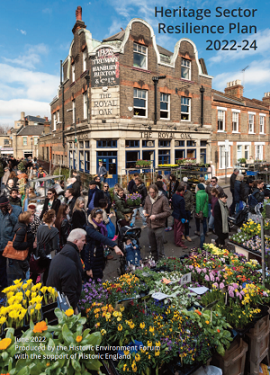 The Heritage Sector Resilience Plan, developed by the Historic Environment Forum (HEF) with the support of Historic England, has been launched.
---
Common Commitment to all Ireland's heritage – North South Agreement on Vernacular Heritage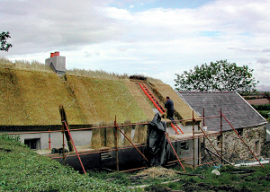 An 'All-Island' commitment to Ireland's vernacular heritage has been established with the signing of the North South Agreement on Vernacular Heritage, supporting traditional buildings etc.
---
Bristol Harbourside landmark Canons House gets GII listing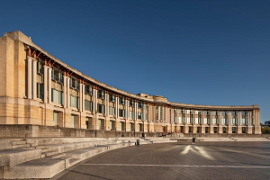 Canons House, a landmark building on Bristol Harbourside, has been awarded Grade II (GII) listed status having been built as a regional headquarters for Lloyds Bank between 1988 and 1991 (Arup)
---
BRE/BEIS project to modernise home energy rating scheme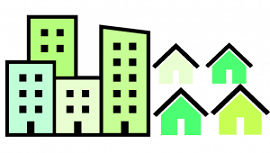 The Building Research Establishment (BRE) has announced a new project with the Department for Business, Energy and Industrial Strategy (BEIS) to improve and modernise the home energy rating scheme used to measure the energy and environmental performance of UK homes.
---
Interdisciplinary IHBC accreditation recognised by CSCS for PQP Cards

Sector lead the Construction Skills Certification Scheme (CSCS) has recognised the IHBC's professional accreditation and support (CPD etc.) in awarding its PQP (Professionally Qualified Person) cards.
---
Unearthing the history of Gloucester's 'the Fleece' Hotel starts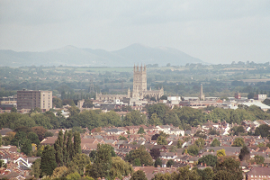 Work to repair a fire-hit medieval hotel in Gloucester is underway as crews have started work to strip back some of the modern trappings and reveal the historic framework.
---
European Heritage Heads Forum statement on Ukraine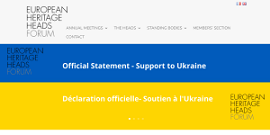 The Secretariat to the European Heritage Heads Forum has has coordinated its declaration of solidarity and support for Ukraine's cultural heritage institutions.
---
Welcome to #IHBC25 – 25 years since we turned professional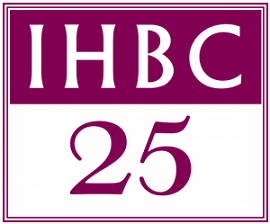 2022 will see the IHBC mark a quarter of a century since our incorporation as a professional body supporting and accrediting built and historic environment conservation specialists. We're kick-starting it by inviting your ideas on how to mark this special year!