The Past and Future City
The National Trust for Historic Preservation (USA), founded in 1949, has more than a million members and supporters. Its mission is 'to protect significant places representing our diverse cultural experience by taking direct action and inspiring broad public support'. The trust's profile and advocacy provide strong leadership in the sector (https://savingplaces.org/).
The trust manages and/or owns a diverse collection of historic sites, including the 900-year-old Native American adobe Acoma Sky City, New Mexico; the mid-18th-century Palladian plantation house, Drayton Hall, Charleston, South Carolina, preserved in near-original condition; and Mies van der Rohe's 1951 Farnsworth House, Plano, Illinois. Reports published by its programme office Preservation Green Lab include The Greenest Building: quantifying the environmental value of building reuse (2011); Saving Windows, Saving Money: evaluating the energy performance of window retrofit and replacement (2012); and Realizing the Energy Efficiency Potential of Small Buildings (2013). With a compass that is broader than traditional heritage issues, the trust is successfully engaging with new and younger audiences; it estimates that its impact has increased by a factor of 10 in recent years.
Stephanie Meeks (previously with the Nature Conservancy) and Kevin Murphy are respectively chief executive of the trust and its and speechwriter/editor. The Past and Future City is a well-researched and impassioned celebration of the role of historic preservation (conservation) in the regeneration of America's cities and the revitalisation of urban communities in ways that are socially and economically vibrant, and fully sustainable. Noting the 'great inversion' this millennium from the 'atomised' neighbourhoods of car-dependent suburban sprawl to the place attachment and sense of identity based on mixed-use urban neighbourhoods, Meeks applauds their 'powers of place', with special emphasis on the social fabric (including low-key examples such a handball court) as well as their physical structures.
Continuity of use and diversity, especially at the small scale, is a main theme, recognising that successful community-based urban conservation fosters proximity, identity and wellbeing, including healthy living practices such as walking and cycling. Further, it coincides with today's environmental awareness, broadening the interest in building conservation, debunking the notion that older buildings are problems, and lauding them as a spur for economic growth, suited to start-up businesses and incubators of innovation. Background to the struggle to stem the post-war tide of downtown destruction includes a chapter devoted to Jane Jacobs, incorporating turning points in the preservation movement such as the 1963 razing of Penn Station, New York, one of the world's great railway stations.
A main part of the Green Lab's role has been to develop methodologies to reinforce Jacob's arguments at multiple levels. GIS technology has been the key to the entire project; metrics have been found to measure aspects including social, economic and cultural performance. The fabric of neighbourhoods has been measured by building age, age diversity, and granularity, with the composite measure providing the 'character score' – a high score going to neighbourhoods with older and smaller buildings with greater age diversity. Tall buildings and large floor plates imposed on historic districts come in for special censure. The Green Lab has mapped examples from across America of metropolises, midsize and smaller cities, where 'old buildings are helping cities grow, develop, and become stronger communities. We now have empirical evidence that these buildings are necessary to civic and municipal health and are the key to long-term success.'
Difficulties, however, arise with success, and this reviewer is challenged by the chapter 'Mitigating the Great Inversion: the problems of affordability and displacement', and its handing of questions around property values and gentrification. While admitting that the Manhattan High Line sparked a doubling of property values in the surrounding area between 2003 and 2011, and citing numerous examples across America where revitalisation of historic neighbourhoods preludes the potential mass displacement of existing families and businesses, remedies suggested in The Past and Future City, whether dependent on fiscal or planning intervention, community buy-outs or other, are not well exampled and appear unrealistic in today's liberal market economies. They are aspirational, vital, and merit further study by the Green Lab.
The Past and Future City is an important book for the many connections it makes with subject areas and disciplines beyond the traditional compass of heritage professionals, including the connections it makes between heritage and environmental conservation. It resonates with numerous of the challenges facing heritage professionals in the UK.
---
This article originally appeared as 'Economic realities' in IHBC's Context 155, published in July 2018. It was written by Dennis Rodwell, architect-planner and consultant in cultural heritage and sustainable urban development.
--Institute of Historic Building Conservation
IHBC NewsBlog
How Project Managers for Town Centre Developments can Balance Risk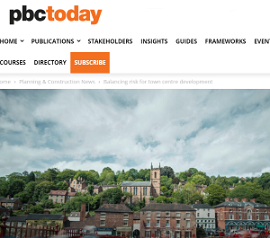 Jacqueline Hughes, senior risk analyst at Equib, in pbctoday discusses how project managers for town centre developments can get their risk management strategies right.
---
Red Tape is Strangling our High Streets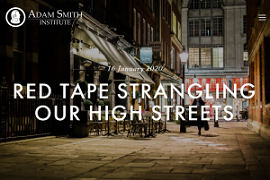 A new paper from the Adam Smith Institute argues that the problem with the High Street has been totally misunderstood, saying that we need to reform restrictive planning rules and reject a policy of managed decline to reinvigorate our town centres.
---
Calculating the full cost of energy used by buildings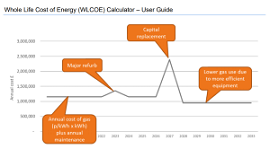 The Whole Life Cost of Energy (WLCoE) calculator – issued by government in BETA form – is intended to help building owners and operators to understand the full financial cost of the energy their buildings use, and welcomes feedback
---
England's heritage worth £31Bn: New Historic England report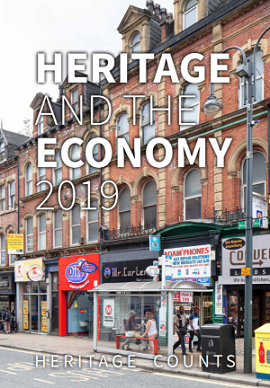 New research published by Historic England (HE) shows the value of heritage to England's economy as it contributes to economic prosperity and growth through jobs in the heritage and construction sectors and from tourism.
---
Part of Roman wall in Chester Collapses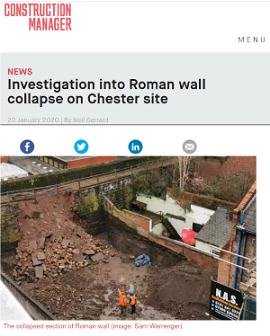 Investigations have begun into what caused part of Chester's Roman city wall to collapse during construction work.
---
Audit on new housing in England: Design overwhelmingly 'mediocre' or 'poor'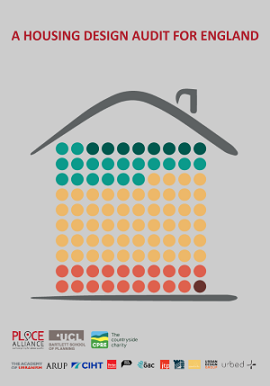 Though conservation professionals' skills in understanding, defining and explaining local character and architecture can help inform new residential design.
---
Historic England's '21 Fascinating Places Listed in 2019'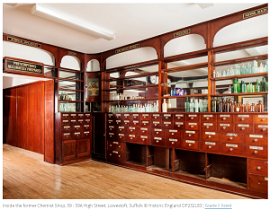 Over 500 historic places have been added to the National Heritage List for England (NHLE) in 2019 and Historic England (HE) has showcased 21 highlights.
---
UK's iconic first red public telephone box upgraded to GII*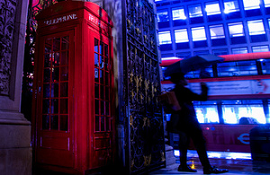 The K2 prototype telephone box situated outside the Royal Academy in London – built as part of the 1924 competition that gave rise to the iconic design and first listed at Grade II in 1986 – has had its listing upgraded to Grade II*.
---
Historic England publishes guidance on BIM for Heritage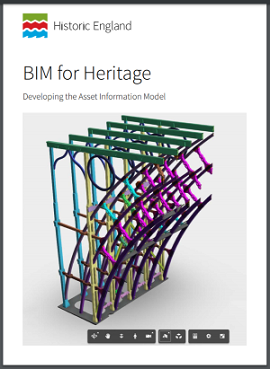 The second in a series focusses on developing the Asset Information Model (AIM).
---
High Streets Face a Bleak Future Without Rethinking Regeneration Strategies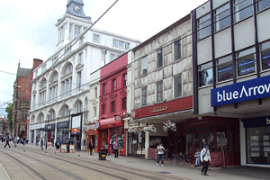 Reflecting issues that will be encountered across the IHBC's June 2020 Brighton School, think tank Centre for Cities argues for High Street success.
---
Take a look inside the first flat in the iconic Battersea Power Station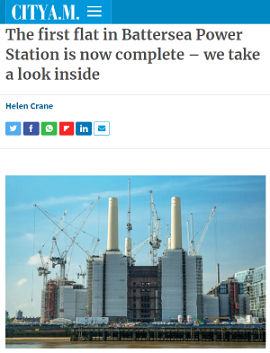 City A.M took a tour of the first apartment to be completed within the original grade II*-listed power station with designer Tim Boyd of Michaelis Boyd – which also designed the interiors for Soho House and the Groucho Club – and Battersea Power Station's UK sales director Georgia Siri.
---
Retrofit scheme named World Building of the Year at WAF 2019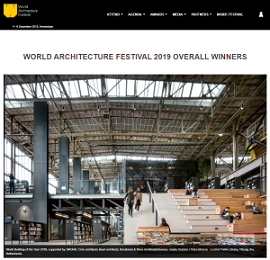 A conversion of a locomotive hangar into a public library is the first retrofit to win the top prize at the World Architecture Festival (WAF).
---