The Past and Future City
The National Trust for Historic Preservation (USA), founded in 1949, has more than a million members and supporters. Its mission is 'to protect significant places representing our diverse cultural experience by taking direct action and inspiring broad public support'. The trust's profile and advocacy provide strong leadership in the sector (https://savingplaces.org/).
The trust manages and/or owns a diverse collection of historic sites, including the 900-year-old Native American adobe Acoma Sky City, New Mexico; the mid-18th-century Palladian plantation house, Drayton Hall, Charleston, South Carolina, preserved in near-original condition; and Mies van der Rohe's 1951 Farnsworth House, Plano, Illinois. Reports published by its programme office Preservation Green Lab include The Greenest Building: quantifying the environmental value of building reuse (2011); Saving Windows, Saving Money: evaluating the energy performance of window retrofit and replacement (2012); and Realizing the Energy Efficiency Potential of Small Buildings (2013). With a compass that is broader than traditional heritage issues, the trust is successfully engaging with new and younger audiences; it estimates that its impact has increased by a factor of 10 in recent years.
Stephanie Meeks (previously with the Nature Conservancy) and Kevin Murphy are respectively chief executive of the trust and its and speechwriter/editor. The Past and Future City is a well-researched and impassioned celebration of the role of historic preservation (conservation) in the regeneration of America's cities and the revitalisation of urban communities in ways that are socially and economically vibrant, and fully sustainable. Noting the 'great inversion' this millennium from the 'atomised' neighbourhoods of car-dependent suburban sprawl to the place attachment and sense of identity based on mixed-use urban neighbourhoods, Meeks applauds their 'powers of place', with special emphasis on the social fabric (including low-key examples such a handball court) as well as their physical structures.
Continuity of use and diversity, especially at the small scale, is a main theme, recognising that successful community-based urban conservation fosters proximity, identity and wellbeing, including healthy living practices such as walking and cycling. Further, it coincides with today's environmental awareness, broadening the interest in building conservation, debunking the notion that older buildings are problems, and lauding them as a spur for economic growth, suited to start-up businesses and incubators of innovation. Background to the struggle to stem the post-war tide of downtown destruction includes a chapter devoted to Jane Jacobs, incorporating turning points in the preservation movement such as the 1963 razing of Penn Station, New York, one of the world's great railway stations.
A main part of the Green Lab's role has been to develop methodologies to reinforce Jacob's arguments at multiple levels. GIS technology has been the key to the entire project; metrics have been found to measure aspects including social, economic and cultural performance. The fabric of neighbourhoods has been measured by building age, age diversity, and granularity, with the composite measure providing the 'character score' – a high score going to neighbourhoods with older and smaller buildings with greater age diversity. Tall buildings and large floor plates imposed on historic districts come in for special censure. The Green Lab has mapped examples from across America of metropolises, midsize and smaller cities, where 'old buildings are helping cities grow, develop, and become stronger communities. We now have empirical evidence that these buildings are necessary to civic and municipal health and are the key to long-term success.'
Difficulties, however, arise with success, and this reviewer is challenged by the chapter 'Mitigating the Great Inversion: the problems of affordability and displacement', and its handing of questions around property values and gentrification. While admitting that the Manhattan High Line sparked a doubling of property values in the surrounding area between 2003 and 2011, and citing numerous examples across America where revitalisation of historic neighbourhoods preludes the potential mass displacement of existing families and businesses, remedies suggested in The Past and Future City, whether dependent on fiscal or planning intervention, community buy-outs or other, are not well exampled and appear unrealistic in today's liberal market economies. They are aspirational, vital, and merit further study by the Green Lab.
The Past and Future City is an important book for the many connections it makes with subject areas and disciplines beyond the traditional compass of heritage professionals, including the connections it makes between heritage and environmental conservation. It resonates with numerous of the challenges facing heritage professionals in the UK.
---
This article originally appeared as 'Economic realities' in IHBC's Context 155, published in July 2018. It was written by Dennis Rodwell, architect-planner and consultant in cultural heritage and sustainable urban development.
--Institute of Historic Building Conservation
IHBC NewsBlog
Mapping tool for unused construction materials launched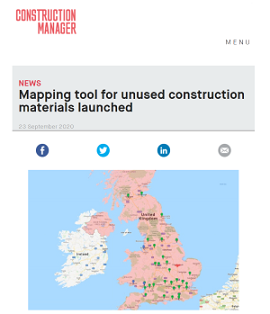 A mapping tool that provides contractors and their suppliers with a central database of local Materials Exchange Platform (MEP) projects to help cut waste by finding a home for unused materials has been launched.
---
'Unusual' WW2 sites listed and upgraded to mark 80th anniversary of Battle of Britain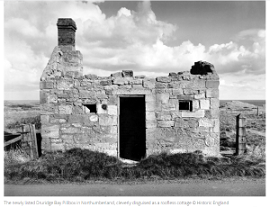 An air raid shelter, a pillbox cleverly disguised as a roofless cottage, a rare Chain Home radar defence tower, and a war memorial have been granted protection.
---
Derby City Council plans to knock down the 43-year old Assembly Rooms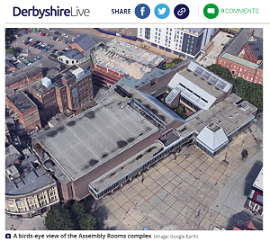 A planning application has been submitted by Derby City Council to knock down the Assembly Rooms – which has played host to the likes of Elton John, Iron Maiden, Take That, etc.
---
RIBA launches new contracts for the provision of conservation architectural services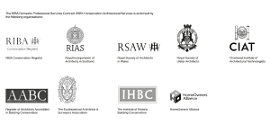 Specifically tailored for conservation projects, the Royal Institute of British Architects (RIBA) has launched two brand new professional services contracts.
---
Liverpool Mayor blocks £5m zip wire plan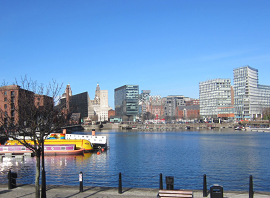 Liverpool Mayor Joe Anderson has made a dramatic intervention into the zip wire row which has divided people, politicians and businesses in the city.
---
Big Ben's roof is revealed as conservation work continues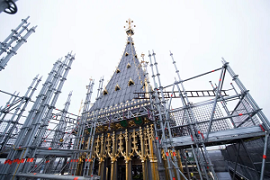 The roof of the Elizabeth Tower (also known as Big Ben) is slowly becoming visible again from 28 September 2020, as part of the scaffolding is removed.
---
Discover webinars, lectures, training, and other events via IHBC's CPD Circular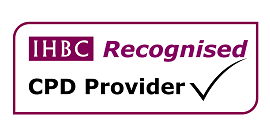 The IHBC lists quality providers of education and learning in the historic built environment, and emails a monthly recap of their upcoming events.
---
Denmark's 300-year-old homes of the future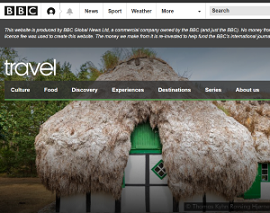 On Læsø, houses are thatched with thick, heavy bundles of silvery seaweed that have the potential to be a contemporary building material around the world.
---
Upcoming Heritage Open Days to feature in-person and online events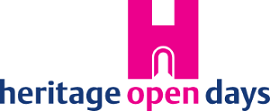 For the first time in its history, England's largest festival of heritage and culture will feature online events as well as in-person activities. Heritage Open Days (HODs) returns in September, thanks to support from players of People's Postcode Lottery.
---
RSA report 'Heritage for inclusive growth' published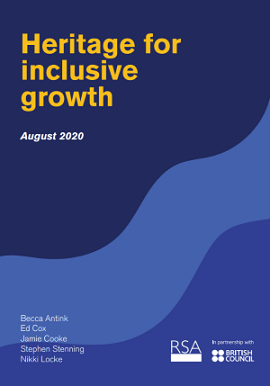 The Royal Society for the encouragement of Arts, Manufactures and Commerce (RSA) shows the scale of the 'missed opportunity' if we continue to separate heritage policymaking and economic policymaking.
---