Who do heritage values belong to?
Finding the tools to unlock and recognise different forms of heritage expertise will be challenging in a society in which identity is complex and historic consensus fragile.
During the 21st century the value of heritage has shifted in two main ways. First, the notion of what is of value has shifted both temporally and also in the type of historic assets that are afforded official value. Second, the idea of who can ascribe value has been extended. The 'what' category is accepted within the heritage profession as a necessary element for the evolution of the sector, particularly as more recent structures assume significance. The 'who' question is much more complex but it, too, is part of the same need for the heritage to evolve.
If, as Historic England states, heritage belongs to everyone, then by definition anyone at any time and for any reason can ascribe a value to the physical legacy of our past. However, this presents problems for a formal system that privileges categories that are adjudged to be 'objective' by experts with specialist knowledge to 'read' and 'de-code' historic buildings. Historic England's Conservation Principles recognised this with the introduction of communal value and especially its sub-category of social value. [1] Who has a say in how to measure and incorporate value within heritage management presents a continuing problem.
The Farrell Review asked 'how do we make conservation of our future heritage a more open, democratic and interactive process?' [2] This revealed the inherent contradiction that while heritage may be for everyone, their values are not sufficiently recognised within the current system. Until now the debate has centred on plurality and democracy; who is an 'expert', who is a 'professional' (and therefore who is neither an 'expert' nor a 'professional') remain the focus yet remain unresolved.
To ascribe official value to St Paul's Cathedral in London or to St Bride's Church in the new town of East Kilbride goes unquestioned because one is 17th century and the other was designed by a distinguished architectural practice, Gillespie, Kidd and Coia. The expertise that adjudged these buildings to be historic assets is thus recognised. At the heart of this is a cultural acceptance that the process of ascribing significance to St Paul's and St Bride's was based on valid knowledge.
However, more recent moves within the planning system and in society more generally are questioning received practices in the name of plurality and democracy. Professionally trained planners, architects, archaeologists, architectural historians and conservationists are increasingly seen to play only a part rather than the part in determining the future for places. The knowledge on which these professionals based their decisions is increasingly challenged and questioned both by those in other related professions and from those outside the professions. Perhaps then, the question is not what is of value, nor who is an expert but where is expertise located? Reframing it in this way gives rise to a broader debate concerning 'local' and 'national' experts, and questions the extent to which these levels of expertise can work together.
Three examples show the interplay of national and local 'expertise', and how we should neither elevate communal value nor denigrate it as too subjective. The first two are drawn from Leicester and the third from London, where young people demonstrated their values in relation to 'the world's oldest surviving skate spot'.
Leicester's Clock Tower (listed at Grade II) is at the functional and emotional heart of the city centre. It stands close to the site of the Roman and medieval East Gate in what was once a key traffic intersection but is now a vehicle-free public space. Built in 1868 over an important junction of the borough's sewers, the Clock Tower is neither the finest work of its highly competent architect Joseph Goddard (1840–1900) nor that of his favourite architectural sculptor Samuel Barfield (c1830–89). For Brandwood and Cherry it displays 'an excess of ornament but no firmly articulated structure to go with it – like some mightily elaborated flagpole'[3]. Others have echoed this less-than-enthusiastic assessment.
In a recent series of focus groups about Leicester's built heritage, a number of older people instantly named the Clock Tower as the landmark they most readily identified with the city. More surprisingly a multicultural group in their teens and early-twenties equally readily identified the Clock Tower as the place they met friends and which they, too, saw as the place that most evoked Leicester. In the terms of English Heritage's Conservation Principles [4], the Clock Tower would therefore hold relatively little evidential, historic or aesthetic value but would score very highly on communal value.
A mile or so from the Clock Tower, the route northward passes along Belgrave Road, dubbed the 'Golden Mile'. The area developed from the 1860s as a radial road, with a series of connecting streets of terraced housing interspersed with industry, churches and schools. Over the decades from the 1960s, Leicester's Hindu community has made Belgrave Road its own, with shop signs and displays, posters, and snatches of music and, more recently, by brightly painting the fronts of buildings. The painting would not normally be recommended in terms of retaining the area's architectural character or on conservation grounds, but it has undoubtedly heightened an already remarkable visual atmosphere in Belgrave Road. The Hindu community has not just arrived but is confident, energetic and well-established. It has created a place enjoyed by the community itself and by many others who visit for events, shops and, especially, food.
Over the last 40 or so years the significance of Belgrave Road has evolved from that of a site displaying evidence of late-19th century urban development to one that demonstrates the contemporary evolution of a multicultural society in Britain. In both these Leicester examples the value of the historic environment and the local memories of experience, use and enjoyment embedded within place are perpetuated, albeit in a changed way in Belgrave Road. What and who are thus reconciled through a process of local representation and participation. The where in both these cases is located somewhere in between the local and the national.
The saga concerning the retention of the Southbank Undercroft is more contentious; it demonstrates the confusion surrounding who is an expert and where expertise is located. This area has been enjoyed by successive generations of skateboarders since it opened in the 1970s but was recently threatened by plans to redevelop the Southbank Centre. The site is known as the world's oldest surviving skate spot and it was this that enabled the skaters to mount their campaign to prevent its loss. This campaign was thus framed around 'evidential' and 'historic' value under the tag line 'You Can't Move History. You Can Secure the Future'. However, it was the powerful connections to the site developed and expressed by generations of skaters that was remarked on by Historic England as it realised that 'communal heritage values can emerge and become as powerful as more formal architectural or historic ones'.[5] These were connections that could not be surveyed or unlocked through desk-based research, but that were powerful expressions of how generations of young people both held, and felt compelled to express, heritage values.
Their campaign was successful as the site remains open, yet it is not ascribed with any official heritage value despite being recognised as a historically important place. The where in this case lies with the local experts, the skateboarders whose intricate knowledge of the skate spot was used to prevent the loss of the historic site. The challenge for the sector is how to ensure that these values are embedded as a part of the 'formal' system in the same way as are architectural and historic values, both in the context of listing and in decisions surrounding the future of historic places.
Two challenges to be overcome are, first, to understand why the skate spot, Clock Tower and Belgrave Road – and places like them – become centres of meaning and memory; and, second, to incorporate this within the existing legislative and heritage management systems. Understanding why historic places matter to local people is the next challenging stage in the evolution of the heritage sector. Fundamental questions will need to be asked: can we make better use of organisations, neighbourhoods, focus groups and social media to capture these communal values? If so, should the expertise be broadened to include sociologists and anthropologists?
English Heritage's Conservation Principles make a start to this conversation by recognising that the value of the historic environment is vested in 'people' and by making reference to 'diverse communities' and to popular participation in the management of the historic environment among its six core principles. Conservation Principles has been criticised for its density of language and level of abstraction, so can this also be made more accessible to the general public through further attention to the way in which the sometimes complex ideas in Conservation Principles are expressed.
Recent changes on both a national and international scale demonstrate the increasing awareness that expertise can exist outside the traditional confines of the heritage sector. John Ruskin, after all, was not a 'heritage professional'.
This issue of Context explores some of the many ways in which people relate to heritage and take part in its management. The challenge now is to harness this energy. If heritage values are indeed held and legitimated by 'everyone', do all value categories not belong to the population at large? If so, how can the varying views of different communities and the diverse range of relationships with heritage be reconciled? And if heritage values belong to 'everyone' as a group or groups where does that leave the role of the heritage professional? Are they still the 'expert', or do they become one of a number of 'experts' who have both the 'expertise' and capacity to understand that where heritage is located is as important as who ascribes value and what is of value?
The heritage sector has continually evolved, but finding the tools to unlock and recognise other forms of expertise will be challenging, especially within a changing planning system and in a society in which identity is increasingly complex and historic consensus increasingly fragile.
References
---
This article originally appeared in Context 142, published by the Institute of Historic Building Conservation (IHBC) in November 2015. It was written by Michael Taylor, an independent practitioner in planning and conservation.
--Institute of Historic Building Conservation
IHBC NewsBlog
BRE/BEIS project to modernise home energy rating scheme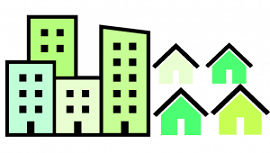 The Building Research Establishment (BRE) has announced a new project with the Department for Business, Energy and Industrial Strategy (BEIS) to improve and modernise the home energy rating scheme used to measure the energy and environmental performance of UK homes.
---
Interdisciplinary IHBC accreditation recognised by CSCS for PQP Cards

Sector lead the Construction Skills Certification Scheme (CSCS) has recognised the IHBC's professional accreditation and support (CPD etc.) in awarding its PQP (Professionally Qualified Person) cards.
---
IHBC Heritage Marketplace provides learning-led virtual engagement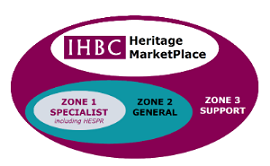 The IHBC's 2022 Aberdeen School Heritage MarketPlace (4.30-7.30PM, 15 June) is designed to extend the scope of a traditional IHBC School exhibition floor.
---
Unearthing the history of Gloucester's 'the Fleece' Hotel starts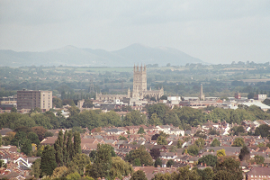 Work to repair a fire-hit medieval hotel in Gloucester is underway as crews have started work to strip back some of the modern trappings and reveal the historic framework.
---
Booking Open for IHBC Annual School: Aberdeen, 16-18 June 2022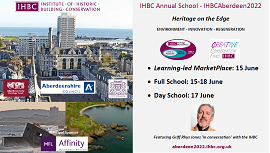 Options for in-person and virtual delegates to explore 'heritage on the edge' across up to 4 days of IHBC engagement & learning.
---
European Heritage Heads Forum statement on Ukraine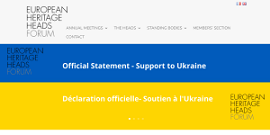 The Secretariat to the European Heritage Heads Forum has has coordinated its declaration of solidarity and support for Ukraine's cultural heritage institutions.
---
Welcome to #IHBC25 – 25 years since we turned professional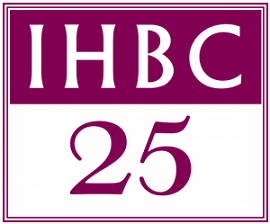 2022 will see the IHBC mark a quarter of a century since our incorporation as a professional body supporting and accrediting built and historic environment conservation specialists. We're kick-starting it by inviting your ideas on how to mark this special year!
---
IHBC launches new Guidance Note on 'Design sources for historic building conservation'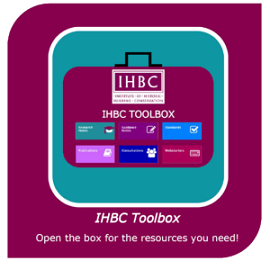 The IHBC's latest Guidance Note adds to the institute's open-access, online practitioner's Toolbox.
---
England's communities empowered to shape design of neighbourhoods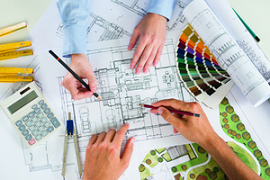 Twenty-five areas in England from Bournemouth to Carlisle have been awarded a share of £3 million to help them set their own standards for design locally. "move from a vicious circle of generic development to a virtuous circle of regenerative development".
---
IHBC at COP26 - Conserving our Places Conserves our Planet - Podcast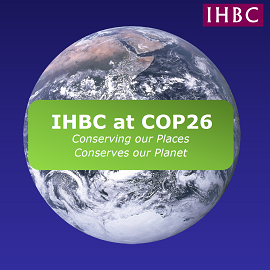 The IHBC seeks to raise awareness and understanding of how building conservation philosophy and practice contributes towards meeting the challenge of climate change.