Urban Heritage, Development and Sustainability
A review of: Urban Heritage, Development and Sustainability: international frameworks, national and local guidance, Edited by Sophia Labadi and William Logan, Routledge, 2016, 336 pages.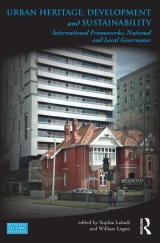 ---
Urban Heritage, Development and Sustainability forms part of the same Routledge series 'Key Issues in Cultural Heritage' as Heritage and Globalisation, a review of which appeared in Context 123. Similar in format (it is a collection of 16 essays contributed by academics and practitioners), the book offers a spectrum of reflections and case studies on models and practices in urban heritage.
With a particular focus on tensions between conservation and development, Urban Heritage explores the disconnection between international frameworks and national and local implementation; assesses how international heritage branding can legitimise unsustainable practices at national and local level; and champions bottom-up approaches for the negotiation and realisation of socio-culturally inclusive conservation strategies.
The introductory chapter is co-authored by the book's two editors, Sophia Labadi, senior lecturer and co-director of the Centre for Heritage Studies at the University of Kent, and William Logan, professor emeritus in the Cultural Heritage Centre for Asia and Pacific at Deakin University, Melbourne, Australia.
It offers a concise timeline of urban heritage from mid-19th-century approaches in Europe focused on individual monuments to the exclusion of local communities, through Patrick Geddes' early-20th-century visionary articulation of the city as an integrated urban ecosystem, to national and international initiatives that followed the second world war, the 'philosophical shift' away from idealism and universalism with the onset of neo-liberal economics and politics in the 1980s, and the challenge that this latter poses to the aspiration for integrated approaches and outcomes.
Against this backdrop, Labadi and Logan seek succour from a number of 'international framework' initiatives – specifically by Unesco and the International Council on Monuments and Sites (ICOMOS) – directed at rebalancing heritage and development, and placing urban heritage centre stage as a driver for the achievement of the United Nations 2030 Sustainable Development Goals.
The chapters that follow, embracing contributions from all six inhabited continents, depict both negative and positive case histories. Negative examples include Kearrin Sims' and Tim Winter's portrayal of the enforced displacement of local communities in the Laotian town of Luang Prabang, inscribed on the world heritage list in 1995, in the rush to promote investment in tourist-related developments.
On the positive side, the potential of the Unesco historic urban landscape approach (see 'Rethinking Heritage', Context 127) to bridge the gap between the presumption in conventional regulatory systems that heritage is a problem to be solved rather than an economic and social resource, is explored by Kristal Buckley, Steven Cooke and Susan Fayad. Their case study is of the city of Ballarat, Victoria, Australia, a gold-rush boom-town of the 1850s, with a notable historic built environment, and now under considerable development pressures.
The initiative for this study originated with the late Ron van Oers – to whom Urban Heritage is dedicated in memoriam – formerly head of the world heritage cities programme at Unesco in Paris, and latterly vice-director of the World Heritage Institute of Training and Research for the Asia and the Pacific Region (WHITR-AP), based in Shanghai.
Positive also are two smaller-scale initiatives presented by Robert Pickard. First, the Council of Europe's Town Reference Plan programme, addressing the potential of urban heritage rehabilitation to revitalise downgraded areas and town centres in the Black Sea and South Caucasus region, and prioritising dialogue with local populations. Second, the Urbact II Heritage as Opportunity (HerO) project (see the conference reports in Contexts 116 and 120), which promotes a dynamic set of community engagement processes.
A later chapter by Sophia Labadi is devoted to Liverpool and Lille, two post-industrial cities where international place-branding as world heritage (Liverpool), European capital of culture (both), and multiple associative branding (Lille), have been accompanied by major programmes of public and private investment. Labadi challenges the disparity between the claims that are made for the beneficial economic and social impacts of such brand-marketing and the reality.
For example, is the status of European capital of culture an indicator of sustainable development, or a one-year event bereft of legacy? And why, given the wealth creation in the city centre and the attraction of new, 'creative' and affluent sectors of the population, does Liverpool remain (in official statistics) the most deprived local authority in England?
The shortfall of engagement with local communities is a common theme throughout this book, routinely deplored in Unesco statements and emphasised in ICOMOS declarations. A final set of chapters, including one by co-editor William Logan, seeks to grapple with the issue of grassroots heritage and bottom-up approaches, including how to marry the often simplistic national and international narratives of heritage identification and promotion with the reciprocal tendency to exclude the complexity of disparate minorities.
Implicit in the book's full title, Urban Heritage is essentially about disjunctures and discordances. Excellent as a compendium, in which the individual essays present their authors' conclusions and abound with academic references, the principal omission – to this reviewer at least – is the absence of a synthesis of findings and a clear sense of direction for policymakers and practitioners in the field. Urban heritage, as a holistic concept that is as much about people and communities as it is about monuments and physical places, remains the major conservation challenge of our time.
---
This article originally appeared in IHBC's Context 150, published in July 2017. It was written by Dennis Rodwell, architect-planner, consultant in cultural heritage and sustainable urban development.
--Institute of Historic Building Conservation
Find out more
IHBC NewsBlog
IHBC 2019 Nottingham School - Heritage, Risk & Resilience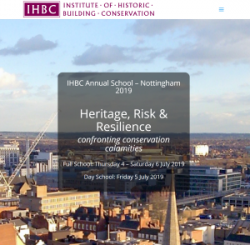 Homepage, venue and promotional pages launched – Sponsor opportunities open now; Delegate booking from February 2019!
---
IHBC welcomes Hampshire South Pevsner launched by Yale University Press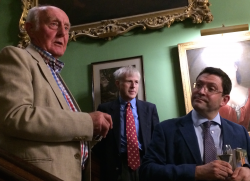 IHBC will be extending its CPD partnership with the Yale as the Pevsner publisher for the IHBC's Nottingham School, in July 2019, on 'Heritage, Risk and Resilience'.
---
IHBC welcomes Gus Astley Student Award judge for 2018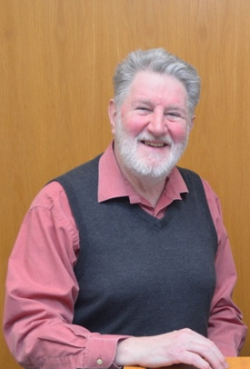 Ingval Maxwell OBE, Chair of COTAC, past Technical Director at Historic Scotland, now Historic Environment Scotland, will judge the 2018 Awards and present them at AS2019.
---
IHBC President launches next Marsh Awards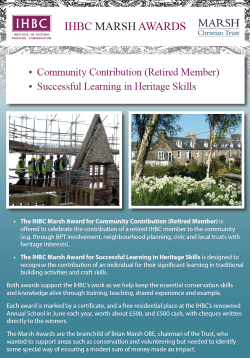 'Your next chance to nominate retired IHBC members and successful learners for Marsh Awards'.
---
IHBC HE & ALGAO LA conservation stats out now - 2018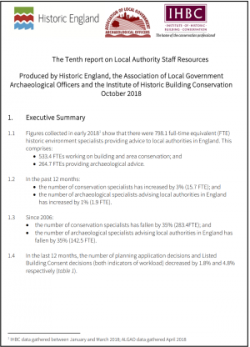 LA conservation capacity in England: small annual increase follows years of conservation cuts. But still aggregates at 35% cuts over the last 12 years.
---
IHBC CPD boost: Build your skills and profile


By contributing to Conservation Wiki (and DBW) following the handy guide on writing articles you can help your CPD and public and professional profile.
---
IHBC Local Authority Skills - website now mobile friendly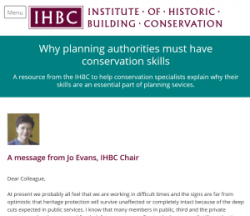 The IHBC upgrades specialist website on 'Local Authority Skills' so it's more accessible for mobile technology such as smart phones and iPads etc - content updates anticipated.
---
Scottish communities feel excluded from landscape policy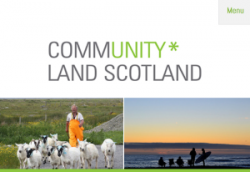 Major new research entitled Community Empowerment and Landscape show communities feel excluded from development decisions that affect the areas they live in.
---
CITB - iconic buildings set to benefit from sought-after stonemasonry skills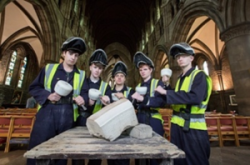 A new Construction Industry Training Board (CITB) partnership launched in Edinburgh will help meet the demand for stonemasonry skills.
---
SPAB Scholarship and Fellowship applications for 2019 open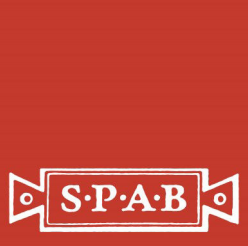 Architects, surveyors, engineers, craftspeople looking for hands-on-learning experience may apply for the 2019 Scholarships or Fellowships prior to December 1.
---
Dame Judith Hackitt - shocked by construction industry standards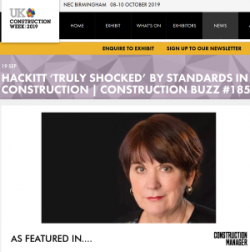 Her report, the 'Independent Review of Building Regulations and Fire Safety' also calls for 'stronger powers of enforcement, to provide more deterrent to cost-cutting'.
---
Making use of empty spaces in London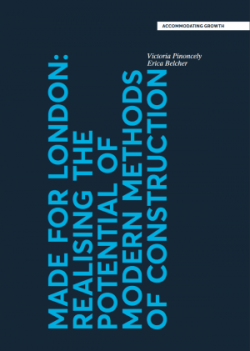 A report by Nicolas Bosetti and Tom Colthorpe 'Meanwhile, in London: Making use of London's empty spaces' looks at planning in the public realm.
---
Local authority green belt statistics for England 2017 to 2018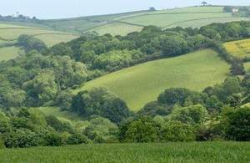 Statistics on designated green belt land in England by local authority for 2017 to 2018 have been published, indicating an incremental decrease of green belt each year.
---
England - Swindon Railway Village voted as Favourite Conservation Area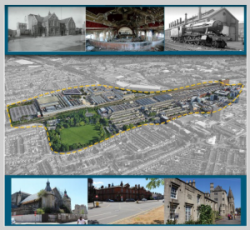 Civic Voice announces that Swindon Railway Village Conservation Area has been voted as England's 'favourite Conservation Area'.
---
UK festival of creativity and innovation to be held in 2022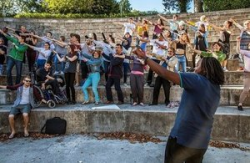 A UK-wide festival to be held in 2022 will showcase the creative and innovative strengths of the nation.
---
Government Building Safety Programme – post Grenfell Tower fire
MHCLG is supporting building owners in taking immediate steps to ensure their residents' safety and in making decisions on any remedial work that is necessary to do.