Securing Urban Heritage: agents, access, and securitization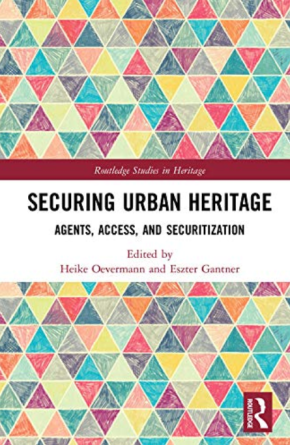 Securing Urban Heritage: agents, access, and securitization, Edited by Heike Oevermann and Eszter Gantner, Routledge, 2019, 216 pages, 25 illustrations in black and white.
---
What is this book? Is it about urban conservation, making historic spaces safe in troubling times, or ensuring broad access to the historic environment for a range of different groups with different purposes? This slim but dense academic volume of essays takes on the ambitious challenge of bringing these three different themes into a coherent whole with a broad selection of cases from across the globe.
For the Anglo-Saxon practitioner, the reader has first to work through language and terminology that will be unfamiliar, occasionally confusing and frequently multi-layered in its meaning. For European colleagues, more used to working with academia and translating seemingly nebulous concepts into practical projects, the book will provide helpful insights, but its breadth of ambition counterintuitively limits its use.
On a grander scale, the book does plough a furrow into which future seeds will be planted. A great deal of further work is needed on sustainable approaches to urban conservation, in particular on fundamental questions around how it can be effectively integrated into city management (and, in a UK context, on how this benefits municipalities that have been pared to the bone by a decade of austerity).
The nearest this volume comes to addressing that question is, first, in the case study concerning Kyoto City and Osaka. In spite of concepts of impermanence in Japanese approaches to conservation, it notes that conservation is, in effect, integrated into the country's culture. Second, a number of the contributions touch on the question of values – an approach which creates opportunities for cross-cutting objectives. Although the case study concerning urban nuclear reactors is perhaps somewhat extreme, it neatly encapsulates the challenges around changing values and related uses, while Dennis Rodwell considers values-based conservation in more everyday situations. The case study of St Denis in northern Paris starts to tackle the challenge of how engaging with dissonant heritage narratives can create misunderstanding and, if poorly handled, end up excluding rather than including.
To this reviewer, the book cannot succeed in its aim of bringing together questions of conservation, access and actors into a coherent framework – perhaps because of the ambition and diversity of the case studies, or because of the inaccessible language, which caters to an academic audience. The result is a series of complex and somewhat convoluted arguments that are worth dipping in to when the reader has time and space to carefully consider what lessons might be drawn for their particular context. But for the often harassed local authority officers attempting proactively to shape conservation within their areas, this is possibly too much to ask.
---
This article originally appeared as 'Convoluted arguments' in IHBC's Context 163 (Page 57), published by The Institute of Historic Building Conservation in March 2020. It was written by Adam Wilkinson, director, Edinburgh World Heritage.
--Institute of Historic Building Conservation
IHBC NewsBlog
Canal River Trust secures funding to create waterway roles for young people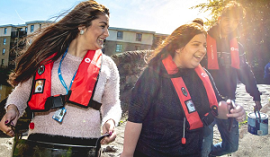 The support will create dozens of opportunities in heritage repair and construction and waterways management, funded by the Department for Work and Pensions.
---
2021 Building Conservation Directory published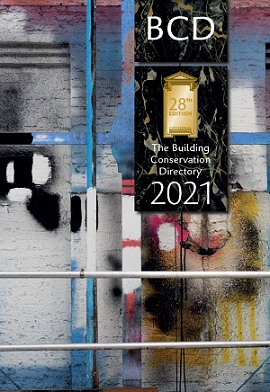 The 2021 edition of the Building Conservation Directory, also available online, has been published. Find skilled trades specialising in work to historic and traditional buildings.
---
BT dials up 'Adopt a Kiosk' scheme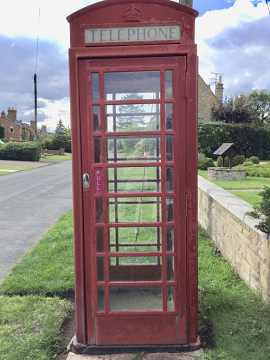 BT has revealed that almost 4,000 of its iconic red phone boxes across the UK are available for local communities to adopt for just £1.
---
Watch IHBC's webinar on 'Retrofit of Traditional Buildings'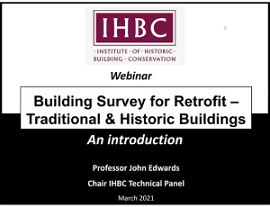 On 26 March the IHBC, led by Prof. John Edwards, hosted a free one-hour CPD webinar 'Introduction to Building Survey for Retrofit' for sector professionals.
---
Has the world left Europe behind?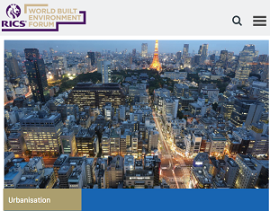 Greg Clark, writing an opinion piece for RICS, explores how good governance in cities pays dividends.
---
AHF on 'Transforming Places through Heritage'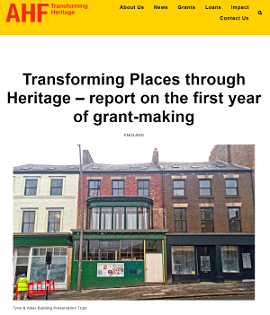 The Architectural Heritage Fund has issued a report on the first year of its 'Transforming Places Through Heritage' grants programme, funded by DCMS.
---
'Star Cities', Marvels of Renaissance Engineering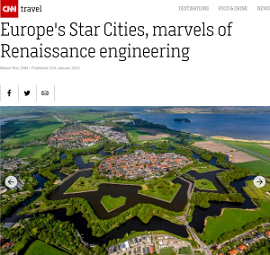 Europe's star cities are scattered all over Europe but their perfect geometrical beauty can only be fully admired when seen from above.
---
COTAC Releases Insight 1 series – The Need to Appreciate the Built Heritage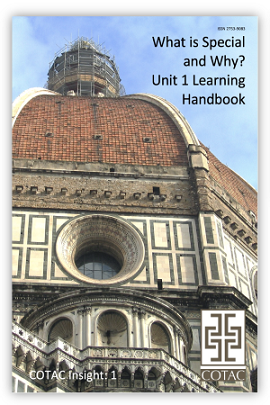 The freely available Insight 1 series targets a wide range of cohorts who wish to gain an appreciation of practical heritage conservation.
---
Palace of Westminster 'deteriorating faster than it can be fixed'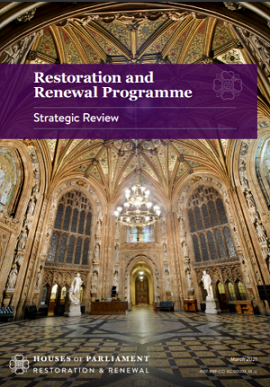 The restoration and renewal of the Palace of Westminster is of 'paramount importance' according to the recent strategic review.
---
Find Webinars and other Events pertaining to Heritage Conservation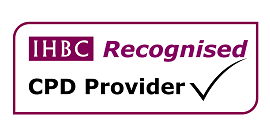 The IHBC's monthly CPD Circular showcases upcoming Events, Awards, Placements, Bursaries & Scholarships, Calls for Papers and more from across the UK and beyond.