Securing Urban Heritage: agents, access, and securitization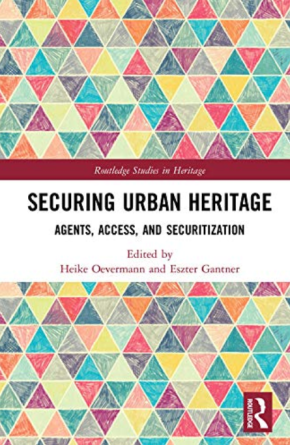 Securing Urban Heritage: agents, access, and securitization, Edited by Heike Oevermann and Eszter Gantner, Routledge, 2019, 216 pages, 25 illustrations in black and white.
---
What is this book? Is it about urban conservation, making historic spaces safe in troubling times, or ensuring broad access to the historic environment for a range of different groups with different purposes? This slim but dense academic volume of essays takes on the ambitious challenge of bringing these three different themes into a coherent whole with a broad selection of cases from across the globe.
For the Anglo-Saxon practitioner, the reader has first to work through language and terminology that will be unfamiliar, occasionally confusing and frequently multi-layered in its meaning. For European colleagues, more used to working with academia and translating seemingly nebulous concepts into practical projects, the book will provide helpful insights, but its breadth of ambition counterintuitively limits its use.
On a grander scale, the book does plough a furrow into which future seeds will be planted. A great deal of further work is needed on sustainable approaches to urban conservation, in particular on fundamental questions around how it can be effectively integrated into city management (and, in a UK context, on how this benefits municipalities that have been pared to the bone by a decade of austerity).
The nearest this volume comes to addressing that question is, first, in the case study concerning Kyoto City and Osaka. In spite of concepts of impermanence in Japanese approaches to conservation, it notes that conservation is, in effect, integrated into the country's culture. Second, a number of the contributions touch on the question of values – an approach which creates opportunities for cross-cutting objectives. Although the case study concerning urban nuclear reactors is perhaps somewhat extreme, it neatly encapsulates the challenges around changing values and related uses, while Dennis Rodwell considers values-based conservation in more everyday situations. The case study of St Denis in northern Paris starts to tackle the challenge of how engaging with dissonant heritage narratives can create misunderstanding and, if poorly handled, end up excluding rather than including.
To this reviewer, the book cannot succeed in its aim of bringing together questions of conservation, access and actors into a coherent framework – perhaps because of the ambition and diversity of the case studies, or because of the inaccessible language, which caters to an academic audience. The result is a series of complex and somewhat convoluted arguments that are worth dipping in to when the reader has time and space to carefully consider what lessons might be drawn for their particular context. But for the often harassed local authority officers attempting proactively to shape conservation within their areas, this is possibly too much to ask.
---
This article originally appeared as 'Convoluted arguments' in IHBC's Context 163 (Page 57), published by The Institute of Historic Building Conservation in March 2020. It was written by Adam Wilkinson, director, Edinburgh World Heritage.
--Institute of Historic Building Conservation
IHBC NewsBlog
IHBC's first Virtual School a Marked Success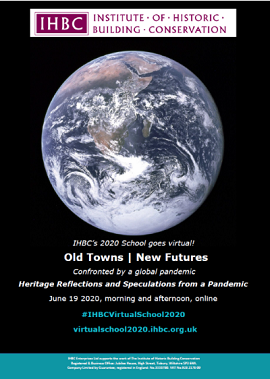 The first 'Virtual School' hosted by the IHBC was launched on 19 June with lead speakers covering pandemic-related topics shaping valued places over two sessions.
---
Ireland National Heritage Week: 15-23 August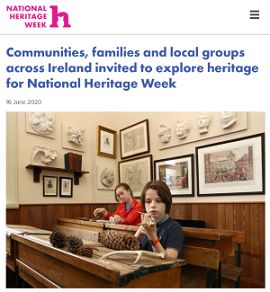 Plans are in place for a modified National Heritage Week for Ireland, which take into account ongoing restrictions on events and gatherings due to COVID-19.
---
Grimsby's historic Ice Factory thrown new survival lifeline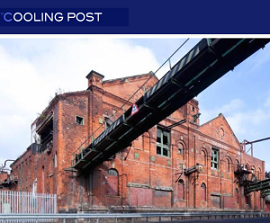 Opened in 1901, and derelict for the last 30 years, the Grimsby Ice Factory is the earliest and largest known surviving ice factory in the world. It still contains an array of historic ice making equipment including four J&E Hall ammonia compressors installed in 1931.
---
Risk Assessments and Contractual Impact from CIAT

A note on contractual obligations under the current COVID-19 pandemic has been issued by The Chartered Institute of Architectural Technologists(CIAT).
---
RTPI calls on government to issue planning guidance to prevent development delays

The Royal Town Planning Institute (RTPI) has called on the government to urgently issue planning guidance to prevent unnecessary delays to development from the pandemic.
---
How to Enjoy Heritage from Home, from the Heritage Fund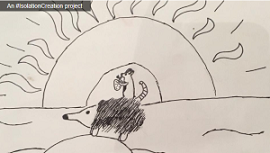 The Heritage Fund has put together a list of heritage-inspired activities to be done from home.
---
Listed Property Owners Club's Spring Checklist for Buildings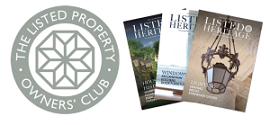 Spring is a good time to stand back and consider any building repairs that are required over the next 12 months, notes the LPOC, and regular inspection and maintenance is the key to keeping homes in good repair, as per its accessible step-by-step guidance.
---
Firefighters tackle blaze at converted Grade II listed former mill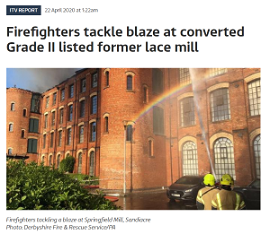 Derbyshire Fire and Rescue Service said "rapid and effective firefighting" had saved three quarters of the mill – which is now apartments.
---
Thieves take advantage of lockdown to steal lead from church roof in Halsham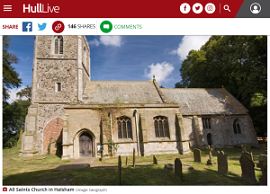 Police have appealed for witnesses after thieves stole lead from the roof of All Saints Church in Halsham near Hedon during the coronavirus lockdown.
---
IHBC's CPD Circular provides info on digital CPD opportunities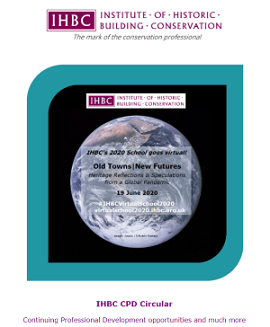 The regular newsletter showcases the IHBC's own Continuing Professional Development (CPD) content as well as online opportunities from 'IHBC Recognised CPD Providers' and other conservation related training and events.
---
Frank Lloyd Wright houses offer virtual tours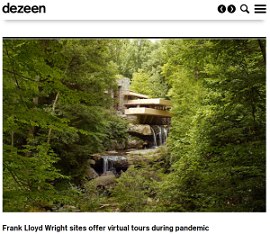 To make sure the public still has access to twelve of those famous works, #WrightVirtualVisits has been launched, which offers virtual tours of 12 iconic houses.
---
CIC's Coronavirus Digest review and survey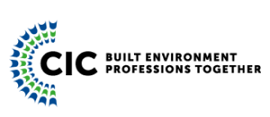 The Construction Industry Council's (CIC's) 'CIC Coronavirus Digest – Issue 8' surveys the latest government advice with updates from the construction industry.
---