Securing Urban Heritage: agents, access, and securitization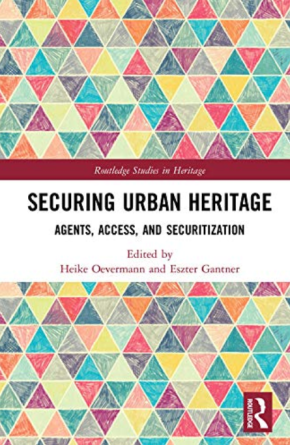 Securing Urban Heritage: agents, access, and securitization, Edited by Heike Oevermann and Eszter Gantner, Routledge, 2019, 216 pages, 25 illustrations in black and white.
---
What is this book? Is it about urban conservation, making historic spaces safe in troubling times, or ensuring broad access to the historic environment for a range of different groups with different purposes? This slim but dense academic volume of essays takes on the ambitious challenge of bringing these three different themes into a coherent whole with a broad selection of cases from across the globe.
For the Anglo-Saxon practitioner, the reader has first to work through language and terminology that will be unfamiliar, occasionally confusing and frequently multi-layered in its meaning. For European colleagues, more used to working with academia and translating seemingly nebulous concepts into practical projects, the book will provide helpful insights, but its breadth of ambition counterintuitively limits its use.
On a grander scale, the book does plough a furrow into which future seeds will be planted. A great deal of further work is needed on sustainable approaches to urban conservation, in particular on fundamental questions around how it can be effectively integrated into city management (and, in a UK context, on how this benefits municipalities that have been pared to the bone by a decade of austerity).
The nearest this volume comes to addressing that question is, first, in the case study concerning Kyoto City and Osaka. In spite of concepts of impermanence in Japanese approaches to conservation, it notes that conservation is, in effect, integrated into the country's culture. Second, a number of the contributions touch on the question of values – an approach which creates opportunities for cross-cutting objectives. Although the case study concerning urban nuclear reactors is perhaps somewhat extreme, it neatly encapsulates the challenges around changing values and related uses, while Dennis Rodwell considers values-based conservation in more everyday situations. The case study of St Denis in northern Paris starts to tackle the challenge of how engaging with dissonant heritage narratives can create misunderstanding and, if poorly handled, end up excluding rather than including.
To this reviewer, the book cannot succeed in its aim of bringing together questions of conservation, access and actors into a coherent framework – perhaps because of the ambition and diversity of the case studies, or because of the inaccessible language, which caters to an academic audience. The result is a series of complex and somewhat convoluted arguments that are worth dipping in to when the reader has time and space to carefully consider what lessons might be drawn for their particular context. But for the often harassed local authority officers attempting proactively to shape conservation within their areas, this is possibly too much to ask.
---
This article originally appeared as 'Convoluted arguments' in IHBC's Context 163 (Page 57), published by The Institute of Historic Building Conservation in March 2020. It was written by Adam Wilkinson, director, Edinburgh World Heritage.
--Institute of Historic Building Conservation
IHBC NewsBlog
Mapping tool for unused construction materials launched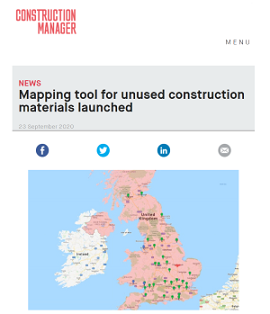 A mapping tool that provides contractors and their suppliers with a central database of local Materials Exchange Platform (MEP) projects to help cut waste by finding a home for unused materials has been launched.
---
'Unusual' WW2 sites listed and upgraded to mark 80th anniversary of Battle of Britain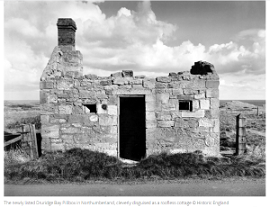 An air raid shelter, a pillbox cleverly disguised as a roofless cottage, a rare Chain Home radar defence tower, and a war memorial have been granted protection.
---
Derby City Council plans to knock down the 43-year old Assembly Rooms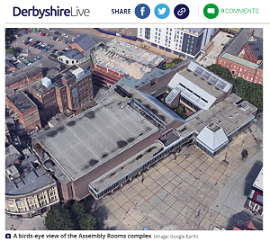 A planning application has been submitted by Derby City Council to knock down the Assembly Rooms – which has played host to the likes of Elton John, Iron Maiden, Take That, etc.
---
RIBA launches new contracts for the provision of conservation architectural services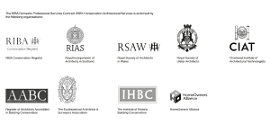 Specifically tailored for conservation projects, the Royal Institute of British Architects (RIBA) has launched two brand new professional services contracts.
---
Liverpool Mayor blocks £5m zip wire plan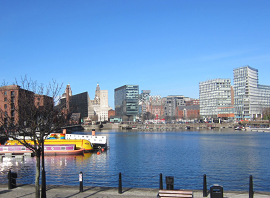 Liverpool Mayor Joe Anderson has made a dramatic intervention into the zip wire row which has divided people, politicians and businesses in the city.
---
Big Ben's roof is revealed as conservation work continues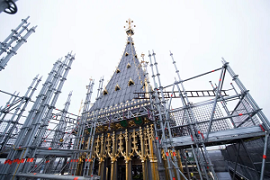 The roof of the Elizabeth Tower (also known as Big Ben) is slowly becoming visible again from 28 September 2020, as part of the scaffolding is removed.
---
Discover webinars, lectures, training, and other events via IHBC's CPD Circular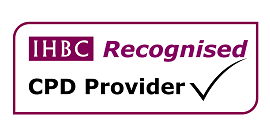 The IHBC lists quality providers of education and learning in the historic built environment, and emails a monthly recap of their upcoming events.
---
Denmark's 300-year-old homes of the future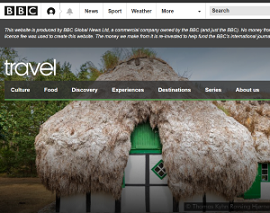 On Læsø, houses are thatched with thick, heavy bundles of silvery seaweed that have the potential to be a contemporary building material around the world.
---
Upcoming Heritage Open Days to feature in-person and online events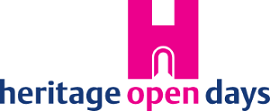 For the first time in its history, England's largest festival of heritage and culture will feature online events as well as in-person activities. Heritage Open Days (HODs) returns in September, thanks to support from players of People's Postcode Lottery.
---
RSA report 'Heritage for inclusive growth' published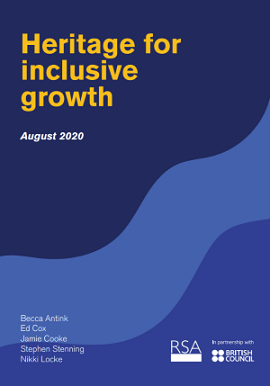 The Royal Society for the encouragement of Arts, Manufactures and Commerce (RSA) shows the scale of the 'missed opportunity' if we continue to separate heritage policymaking and economic policymaking.
---