Historic Cities: issues in urban conservation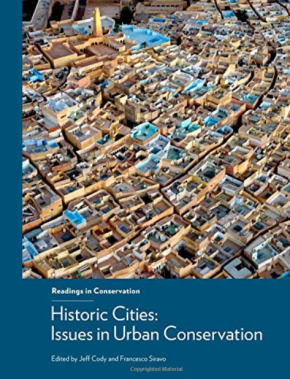 Historic Cities: issues in urban conservation. Edited by Jeff Cody and Francesco Silvado, Getty Publications, 2019, 632 pages, 114 colour and 60 black & white illustrations, softback.
---
A few years ago, I took a group of civic design masters students on a field trip to Manchester. We looked at the regeneration of Ancoats, close to the city centre, one of the oldest industrial urban areas in the world. As we wandered through the restored old factory buildings and canals, a Chinese student turned to me and asked: 'Why are you keeping all these old buildings?' I was caught off balance, stumbling out an answer based on the importance of industrial history, the significance of the buildings, the need to save the carbon embedded in the bricks, and so on. But the question left me unsettled and the student unconvinced. Later I understood why: she was directly questioning widely accepted values.
These values may seem fundamental. Yet they are surprisingly recent in origin. In 1965, the authors of the Liverpool City Centre Plan proposed the clearance of some 80 per cent of its 19th-century city centre, to be replaced with eight-lane motorways and concrete megastructures. All this was supported with huge enthusiasm by the leader of the city council. Fifty years on, everything has changed. Most of the plan was never implemented. Vast areas proposed for bulldozing and rebuilding are now in a world heritage site and buffer zone. Conservation, not clearance, is in the ascendant.
What has prompted this huge shift in values? The answers can be found in this sumptuously produced and masterfully assembled collection of readings. In all there are 67 separate contributions (some quite short, others longer) grouped into eight different thematic sections. The editors should be congratulated on their internationalism, with contributions from Chinese, African, Japanese, and European writers alongside the usual voices.
Not all the international perspectives bring fresh insight, yet some are astonishingly rich and thought provoking. In several reports on planning principles for Indian maharajahs, dating back to 1915, the planner and polymath Patrick Geddes is in sparkling form, anticipating by several decades the critiques of conventional master planning offered by Jane Jacobs.
Similarly, Carmen Tsui offers remarkable insights into Chinese conservation ethics in her 2002 paper on urban conservation principles for Huizhou. Tsui argues that in Imperial China people had neither the concept nor the practice of conservation. Chinese respect for the past was not manifested in the conservation of historic structures, but in the transmission of knowledge and memories inherited from the ancients: Chinese philosophers argued that all tangible objects must eventually disappear and that only intangible values can remain eternal. Thus, memory is what links present-day China to its past. It is a profound conclusion, and one highly relevant to the difficulty western conservationists appear to have in weighing intangible values against what might be ungraciously described as architectural fetishism. Alongside these international perspectives the book works as a carefully plotted introduction to the rise of conservation ethics, beginning with the thoughts of Victor Hugo in 1832 and John Ruskin in 1854. All the great names in 20th-century conservation planning and urbanism have their say: Lewis Mumford, Leonardo Benevolo, Jane Jacobs, John Summerson, Gordon Cullen, Jan Gehl, Patrick Geddes, Camillo Sitte, Donald Insall, Jukka Jokilehto and many more.
I would have preferred a direct reading from the core of Jane Jacobs' hugely influential 'The Death and Life of Great American Cities' rather than its later foreword; and an introduction to Ruskin's core principles from 'The Seven Lamps of Architecture', rather than his piece on the opening of the Crystal Palace. And I would certainly have welcomed some challenge from the critics of heritage (like Robert Hewison's powerful critique of the veneration of the past), as well as the exponents of garden cities, regional planning and modernism. Why not Lewis Mumford's combative review of Jacobs' book (which he ridiculed for schoolgirl howlers and as a home-made poultice for urban cancer), alongside some thoughts from Robert Moses or Le Corbusier, in their own words?
Readers, and especially students, need to see that conservation values have evolved in a contested debate and not been handed down as unchallengeable tablets of stone. And they need to know why, in the late 1960s, scientific rationalism and modernism gave way to the participatory politics originating in the civil rights movement and the rise of the 'counterculture'. Without these wider social rifts and tensions, conservation ethics might have remained in a backwater, rather than forging a powerful set of new cultural values.
It is in the later sections of the book, with contributions from contemporary experts in urban conservation, that the debate acquires a new complexity, as writers wrestle with the 'expert' status of conservation values, alongside representative democracy and participatory democracy, not to say the rise of populism, the critique of expert opinions and the shift towards more authoritarian government, notably in Asia.
Whose views should prevail in complex urban settings – those of the wealthy, the international experts, the politicians or the local community? It is not at all clear whether thoughtful and committed Unesco advisors like Michael Turner or the late Ron Van Oers have the answers, especially in accommodating local political leaders and communities who may be out of sympathy with conservation ethics. These tensions, familiar to planners and urban sociologists, arise as conservation comes face to face with power, wealth and politics.
Historic cities under pressure to accommodate development are the arenas within which these debates will be settled. Has conservation reached its highwater mark and will other interests hold sway in future decisions? The readings in Cody and Silvado's masterly survey do not provide easy answers, but they certainly equip the reader with the right questions – and with the necessary understanding.
---
This article originally appeared as 'The new complexity' in IHBC's Context 162 (Page 56), published by The Institute of Historic Building Conservation in November 2019. It was written by Ian Wray, the author of 'No Little Plans: how government built America's wealth and infrastructure.'
--Institute of Historic Building Conservation
IHBC NewsBlog
Drone Surveying a London Landmark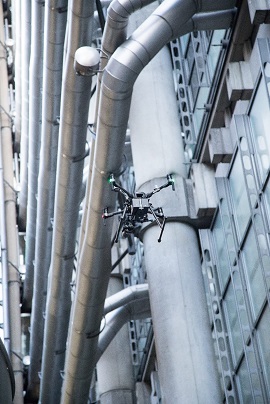 Uninhabited Aerial Vehicles (UAVs) have been used to undertake a survey of the Lloyd's building's external façade in the heart of the City of London.
---
Green Party calls for no VAT on refurbishment in new Parliamentary petition
The petition calls on the government to remove VAT on refurbishment projects and raise VAT on non-Passivhaus new-build construction to 20 per cent. Retrofitting is carbon-efficient but the current VAT regime privileges new build over refurbishment.
---
Conservation Professionals Concerned about Future Planning Policy

Directors of the IHBC and the Victorian Society are among those whose opinions are featured in the RICS in-house publication Modus as it explores heritage impacts in England's planning proposals.
---
Learn all about the Professions in Building Conservation at upcoming Conference

Glasgow City Heritage Trust (GCHT) 3-day online conference aimed at anyone working, or interested in working, within the building and heritage sectors.
---
New use for abandoned oil rigs: Offshore reefs!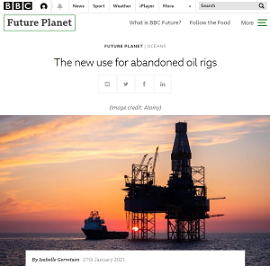 One way in which these old rigs can be remarkably useful is that the subsurface rig can provide the ideal skeleton for coral reefs, allowing the remarkable ecosystems beneath the waves come into their own.
---
Birnbeck Pier, in Weston-super-Mare, to undergo Restoration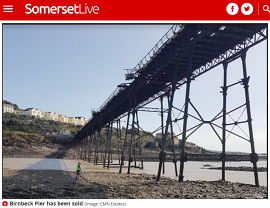 A new company – Birnbeck Holdings Limited – has now been set up by CNM Estates which has purchased Birnbeck Island and the historic pier.
---
Ecclesiastical Heritage Risk Barometer 2020 Published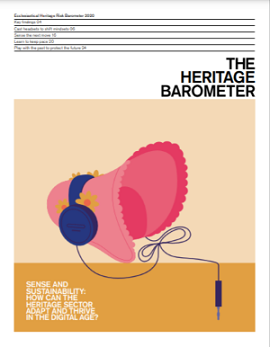 The publication offers research to help answer the question: 'How can the heritage sector adapt and thrive in the digital age'?
---
Victorian Bath House dug up from under a Manchester Car Park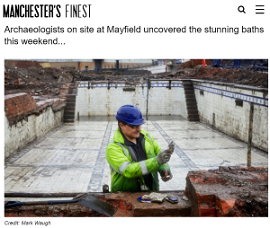 A stunning Victorian Bath House has been uncovered during works on creating the city's first public park in over 100 years.
---
APPG on 'Conservation, Places and People' Opens first Parliamentary Inquiry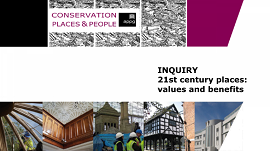 The Inquiry is into '21st Century Places – Values & Benefits'
---
Historic Photographer of the Year 2020 Winners Announced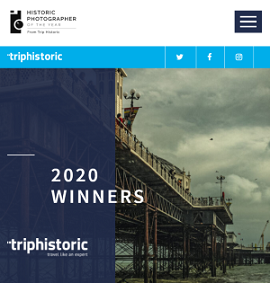 The awards showcase the very best historic places and cultural sites from across the globe.