The extensive urban survey 30 years on
The extensive urban survey programme has extended its range from archaeology and built heritage to encouraging greater local input into neighbourhood and local plans.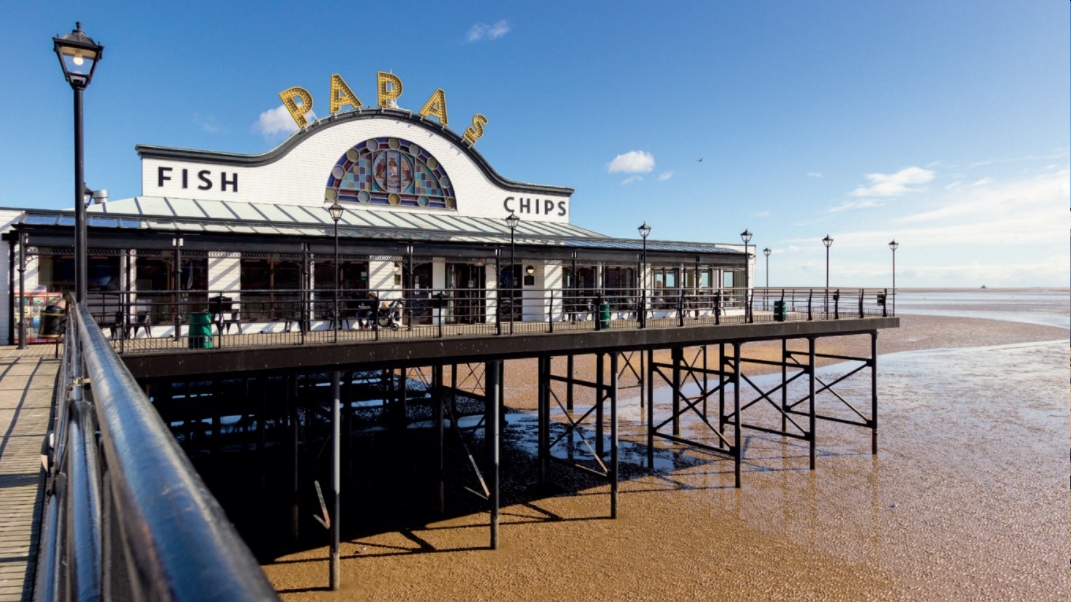 Cleethorpes pier, dating from 1873.
The year 2022 marks the 30th anniversary of the launch by English Heritage (now Historic England) of the extensive urban survey (EUS) programme. This article (which has a particular focus on the Lincolnshire EUS) looks at how the EUS has changed in this time and why it is as relevant as ever in the 21st century, as a tool with the potential to put local distinctiveness at the heart of local decision making.
The EUS is a form of historic characterisation, another approach developed by English Heritage in the early 1990s. This comprehensively analyses how the fabric and character of places have evolved, recognising that all have history, whether medieval field systems or 1960s golf courses. The EUS provides an understanding of how places come to possess the character they have and how this is experienced in the present day.
Several historic characterisation programmes have been funded by Historic England and carried out by or for local authorities. These include historic landscape characterisation (HLC), historic seascape characterisation (which looks at both the sea and the coast), metropolitan HLC (which focuses on England's largest cities), and the extensive urban survey, which addresses the gaps in knowledge in our smaller towns. The intended audiences for historic characterisation include local authorities and those planning development, and any form of landscape management and regeneration.
Throughout their history the historic characterisation programmes have addressed contemporary issues and complemented prevailing approaches. In 1990 the government published PPG 16 Archaeology and Planning, soon following that with PPG 15 Planning and the Historic Environment in 1994. The former sought to establish a framework for managing historic resources amid public concern over the destruction of archaeological remains, such as the high-profile Rose Theatre case. Its introduction created a framework within the development management system in which archaeology would be acknowledged as an important, finite and non-renewable resource, and given greater attention as a material consideration in decision making. Research undertaken by English Heritage in the years following the publication of PPG 16 highlighted the lack of information as one limiting factor to the effectiveness of this new model. The historic characterisation programme emerged, in part, in response to this; it was also intended to encourage the wider public to appreciate that all parts and aspects of landscape have historical interest, and to help owners, managers and planners care for them everywhere.
The Lincolnshire Extensive Urban Survey is the most recent in the national programme to be carried out. Its reports cover the archaeological and historical background of the towns, with a focus on investigating their geographical and historical evolution, including their urban morphology. Both present-day and historical character are discussed, with an emphasis on characteristics such as architectural periods, building materials and street layout. In this way, a historical narrative which explores the time-depth of each place is created. This encompasses the entire settlement, allowing the hidden histories of a whole town, not just the historic core, to be considered. Mapping of fine-grained historic urban character types is supplemented by plotting of heritage assets (designated and non-designated), and then the identification, description and interpretation of historic urban character areas. To support thoughtful decision-making about the future of these areas, attention is drawn to their heritage values: evidential, historical, aesthetic and communal. It is a given for the EUS that every place has value, but for some places the value is more significant than others.
The historic county of Lincolnshire is divided into nine local authority areas: Lincoln, North Lincolnshire, North-East Lincolnshire, West Lindsey, East Lindsey, North Kesteven, South Kesteven, South Holland and Boston. The EUS is investigating 30 towns across the area, and one of the main aims of the project is to engage with heritage professionals within these regions. This includes archaeological advisors, conservation officers and planning officers. This connection ensures that local professional opinion is included in the reports, and that the project is flexible and responsive to current needs within the towns. Local people are consulted as part of the process; throughout the Lincolnshire EUS they have provided historical images, local knowledge, and comments or corrections to the draft copies. This essential element of the Lincolnshire EUS has increased public endorsement of the project, creating wider ownership and, we expect, giving the work a longer shelf life.
The Localism Act 2011 devolved some decision-making to local authorities and in turn to local communities, including through preparation by local communities of neighbourhood development plans (often through parish councils). This has enabled local people to produce plans setting out their aspirations for town regeneration and suggest new areas for development. Part of this process involves gathering together what is already known about the town, such as its historical and environmental make-up, its built character and the public realm. As such, extensive urban surveys are directly applicable to production of neighbourhood plans. The Lincolnshire EUS has worked closely with neighbourhood planning groups across the county, and has been included in a number of neighbourhood plans, often as supplementary guidance or used as mapping evidence. The EUS is most useful for providing a consistent investigation of the development of the town and examines its built character from a historic perspective. By working closely with local interest groups, it also creates increased community links between local people and local authorities, a key aspect of achieving sustainable regeneration.
The EUS will be increasingly useful in planning, development and regeneration. The 2020 white paper 'Planning for the Future' puts increased weight behind achieving high-quality design and envisages design codes as a way of creating beautiful spaces. To do this, the paper acknowledges the need to reflect local character, building types, the arrangement and proportion of streets or urban blocks, and the placement of trees. The EUS records much of this and provides a guide to character, distinctiveness and uniqueness within towns. Consequently it is poised to help in the development of the design codes.
Over almost 30 years, the extensive urban survey programme has continued to be a tool of great value, extending its range to reflect evolving needs. Initially it focused on creating an invaluable archaeological synthesis for our smaller towns. More recently it has encouraged greater local input in order to support neighbourhood and local plans, while maintaining a close focus on archaeology and the built heritage.
---
This article originally appeared in Context 169, published by the Institute of Historic Building Conservation (IHBC) in September 2021. It was written by Nicola Grayson, who has a background in field archaeology, and is the extensive urban survey project officer for Lincolnshire County Council.
--Institute of Historic Building Conservation
IHBC NewsBlog
Part of historic Old Courthouse in Cockermouth collapses into river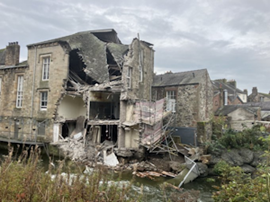 A section has fallen away and landed in the River Cocker below, including the back walls over three floors, sections of flooring and parts of the roof.
---
Scaffolding removed from Salisbury Cathedral after 37 years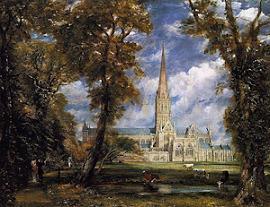 Starting with a survey in 1986, the 'topping out' ceremony took place 7 Sep 2023.
---
Demolition of Kirkcaldy's Category B former Kitty's nightclub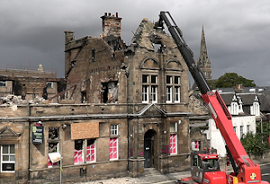 Following a fire, engineers confirmed that the building faced complete demolition.
---
Irreplaceable Welsh castle saved from collapse thanks to £2.2m grant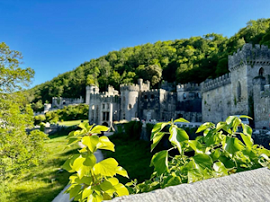 Wales' Gwrych Castle has a funding lifeline from the National Heritage Memorial Fund (NHMF) as part of its Covid-19 Response Fund
---
New interactive models of the 'Dinosaurs' sculptures in Crystal Palace Park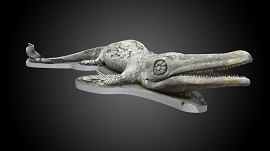 Interactive 3D models have been created of the 29 surviving 'dinosaurs' in Palace Park, South London.
---
How was it built – the Iconic Forth Bridge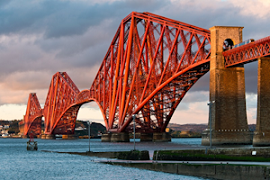 The Forth Bridge is one of the engineering wonders of the world. From the Engine Shed HES, find out more about how this incredible structure was built and what the conservation challenges are today.
---
Stirling's Christie Clock Tower demolition 'over safety' sparks Council investigation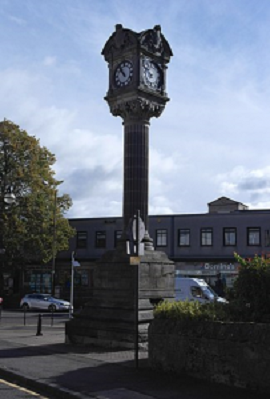 A clock tower which stood in Stirling for 117 years has been controversially and dramatically demolished by the local council over safety fears
---
The Natural Stone Source Book 2023-24 Specifiers Guide published

This guide is designed to be both inspirational and educational, providing the information and creative stimulation needed for successful completion of a natural stone project.
---
Context C176 published - World Heritage Sites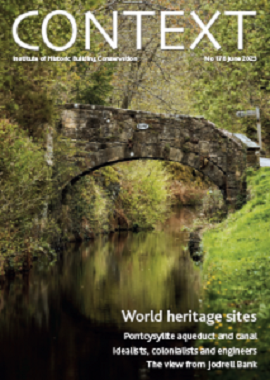 The issue explores the diverse facets of conservation of World Heritage Sites from across our globe.
---
Historic Environment Scotland unveils plans for new Archive House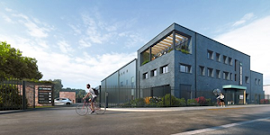 The innovative project will be an exemplar of reuse and retrofit of an existing building.