The Porter Building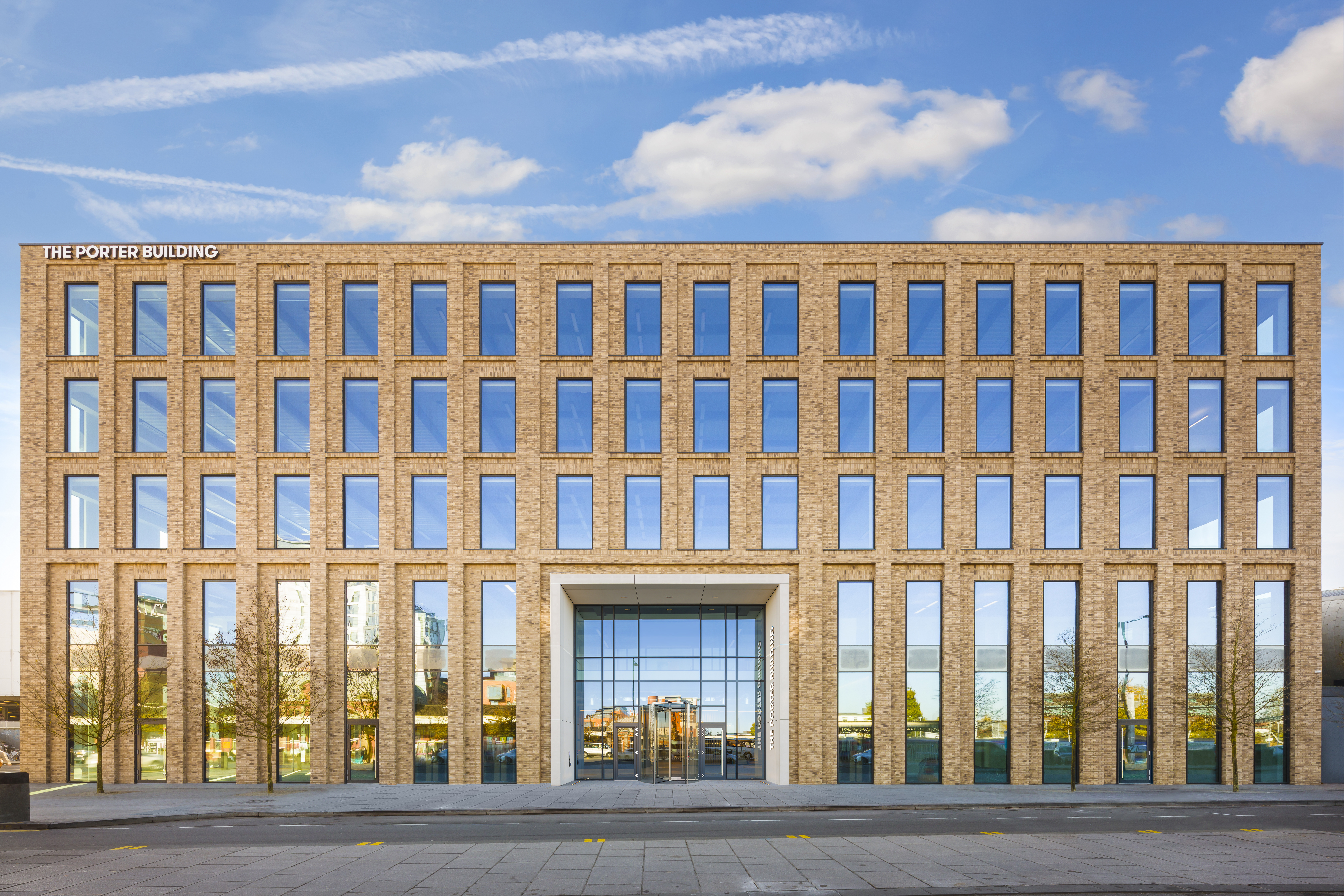 [edit]
Introduction
Landid and Brockton's new office development in Slough, The Porter Building was the first office building in the UK to achieve WELL Building Standard certification, making it one of the healthiest office buildings in the country.
The WELL Building Standard is an international performance-based assessment methodology grounded in medical research that is exclusively focused on human health and wellbeing in the built environment.
The standard has become a key marker of new office design in the US, and an increasing number of major UK office developments are registered for the rating, including the high profile 22 Bishopsgate tower in the City of London. However, The Porter Building was the first in the country to achieve WELL Core and Shell certification, attaining a rating of Gold, the second highest possible, setting a benchmark for other projects across the country.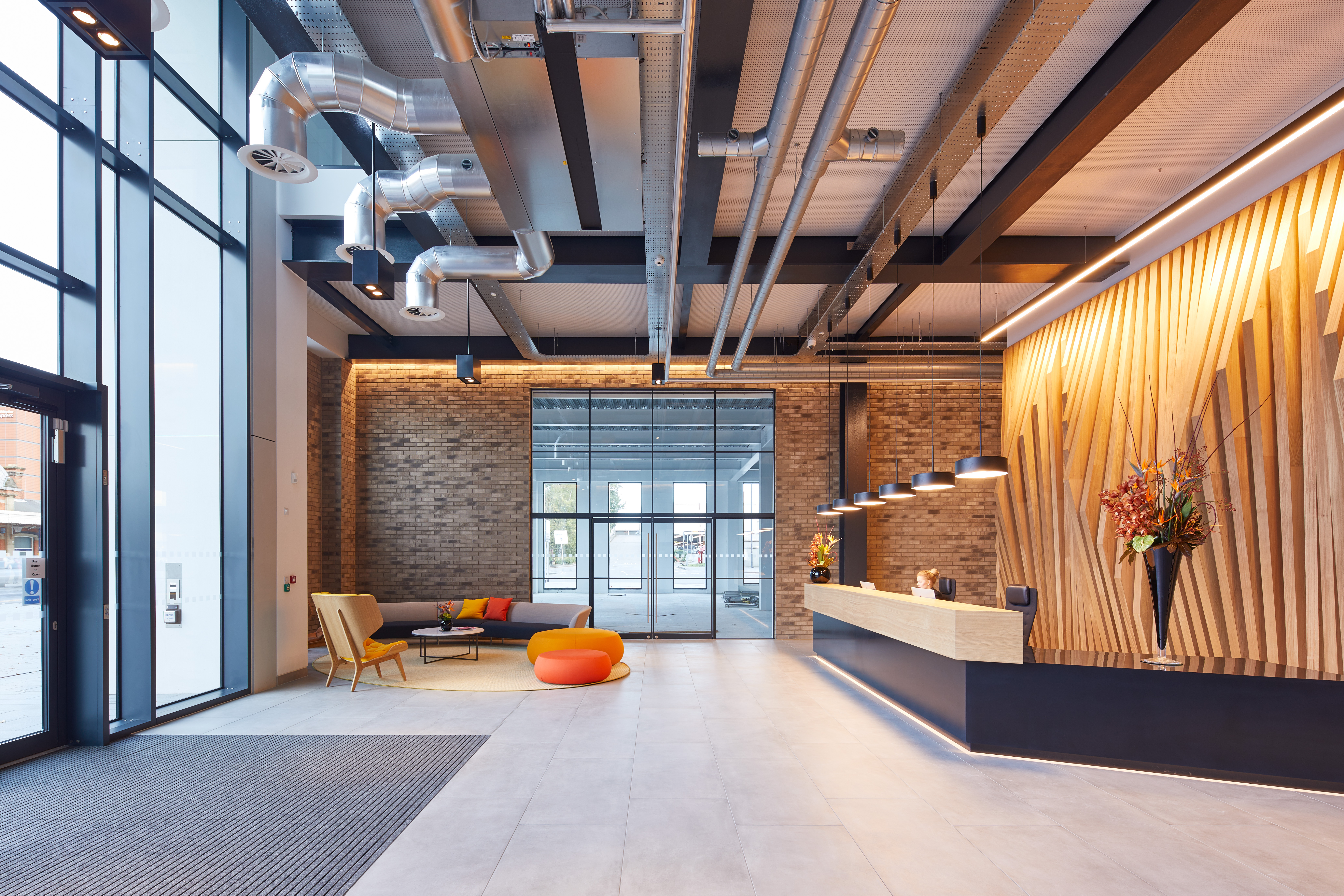 Prior to the development of The Porter Building (TPB), central Slough had had no new office building for more than 10 years, so TPB provided the market with a much-needed cutting edge workspace in a location adjacent to Slough station, helping to catalyse wider plans for the regeneration of Slough town centre.
To kick start that process Landid/Brockton opted to develop the building speculatively at a time when very few developers were doing spec schemes. In developing the building Landid/Brockton also opted to pursue WELL Building Certification to set a new benchmark in the UK office market.
Designed by architect tp bennett, TPB launched in November 2017 and was developed to maximise the wellbeing of its occupiers, with abundant natural light, fresh air, specially filtrated drinking water, healthy eating options, indoor planting, noise reduction measures and a layout aimed at encouraging movement around the workplace.
According to a range of studies, a focus on enhancing workplace wellbeing has significant positive impacts on productivity. For example, improved air quality can enhance cognition by as much as 61%; drinking ample fresh water can increase productivity by 14% and an office design that enhances movement can boost productivity by 12%.
Achieving WELL Certification through the International WELL Building Institute required intensive collaboration from the outset of the development process by all members of the project team, overseen by wellness advisors CBRE. There are seven key criteria covered by WELL– air, water, nourishment, light, fitness, comfort, and mind – and the building was developed to meeting exacting standards on each of these (see supporting material).
As well as achieving WELL certification of Gold, TPB achieved a BREEAM of 'Very Good' score as well as a Platinum ranking - the top award - through global digital connectivity rating scheme WiredScore.
[edit]
Conclusion
With TPB, Landid/Brockton set out not only to create the best office in the Thames Valley, but by developing the UK's first office building to achieve certification through the WELL Building standard, set a new national benchmark.
What makes this achievement even more remarkable is that the building was not developed with a pre-let in central London, but in Slough – a town that has previously suffered from negative perceptions - and was brought forward without a pre-let, meaning the JV carried considerable additional risk.
However, Landid/Brockton decided to pursue WELL certification because they believe wellbeing will be central to the future of workplace design and in developing offices they are focused not only on current occupier demands, but in creating workspace that is fit for the next 20 years of work or more.
This focus on creating a best in class asset has already been rewarded, with the building attracting a major letting prior to completion: Fiserv, a global fintech company, opted to take the entire first floor earlier.
As Fiserv is a new entrant to Slough, the letting demonstrates both the appeal of The Porter Building and also the success of the Landid/Brockton's wider strategy in creating best in class assets in well-connected locations.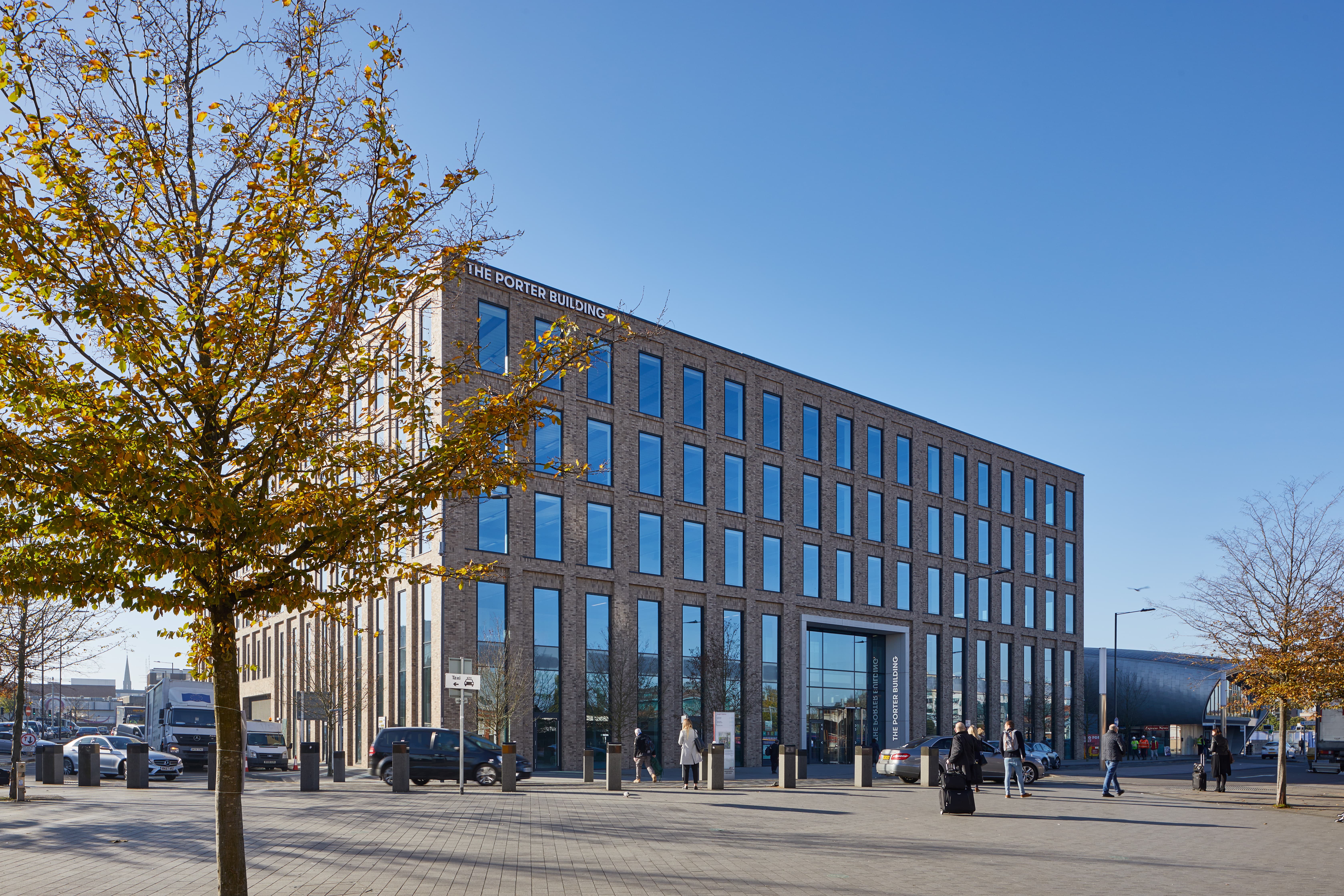 Rick Fedrizzi, Chairman and CEO, International WELL Building Institute said; "The Porter Building's WELL certification demonstrates outstanding leadership. Our mission at IWBI is to bring human health and wellness to the forefront of building practices, and it is industry leaders like Landid and Brockton Capital that are putting people at the centre of design decisions and helping to advance this movement in the UK and globally."
Issue support documents
| | |
| --- | --- |
| | These are Multiple Author Articles - click on them and add to them today. It's easy. |
You can also add to General Multiple Author Articles here.
Issue support documents are written for named BREEAM Issues or sub-issues. More info. (ac) = awaiting content.
[edit] Management:
[edit] Health and Wellbeing
[edit] Energy
[edit] Transport
[edit] Materials
[edit] Land Use and Ecology
[edit] Pollution
Once an ISD has been initially created the '(ac)' marker can be removed
This particular index is based around the structure of the New Construction and RFO schemes.