The Architecture of British Bridges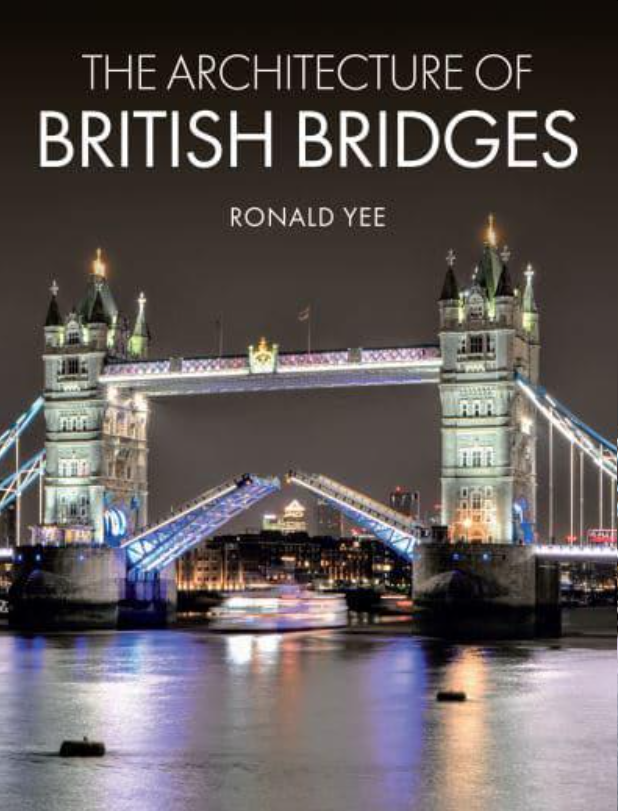 The Architecture of British Bridges, Ronald Yee, 2021, 224 pages, 280 colour and black-and-white illustrations, hardback.
---
Bridges are rarely thought of as architecture, yet they well represent the three famous principles of good design formulated by the Roman architect and engineer Vitruvius in his book 'De Architectura for firmitas, utilitas and venustas' (firmness, commodity and delight). Bridges are also one of the few building types where form and structure are given equal weight. This demands creative teamwork and the negation of professional boundaries that can be a problem in the design of buildings.
The author of 'The Architecture of British Bridges', Ronald Yee, is an internationally renowned bridge architect, whose work includes the Pont Vasco de Gama in Lisbon and the Rose Fitzgerald Kennedy Bridge in Ireland. He comes from a dynasty of bridge designers. Yee begins with an explanation in non-technical language of the principles of bridge design and the various structural methods used to support them. A central argument is how construction and aesthetics have been combined to achieve good design, and that, bearing in mind that alternative solutions may be technically feasible for most bridging projects, appearance should always be a deciding factor.
The major part of the book is a gazetteer of significant bridges. This is subdivided into chapters based on basic construction types, each of which is explained in an opening section. The first chapter deals with stone bridges, from the primitive Tarr Steps clapper bridge on Exmoor, through the medieval period to the later arched masonry bridges such as Thomas Harrison's elegant Grosvenor Bridge in Chester of 1832, which remained the longest single-span arch in the world for 30 years. Timber bridges have an even longer timescale, from Roman military bridges up to the present day. Brick bridges began in the 15th century, reaching their climax in the railway age with the construction of mighty viaducts.
By this time iron had become an alternative material, before it was developed as the pre-eminent bridge construction choice. Iron, in turn was replaced by steel, which is capable of being used in several different forms: box girders, steel-arched structures, suspension and cable-stayed bridges, all of which remain viable options. At the same time reinforced concrete has offered an alternative freedom of expression, although its aesthetic potential has not always been as successfully achieved.
The book ends with shorter chapters on movable bridges, bridge parapet design and bridge lighting, the last of which offers opportunities for heritage presentation as seen in the London Illuminated River project. On the way the reader will learn about the effect of high winds on suspension bridges, sometimes with tragic results; the ingenuity of movable bridge designers; and the predisposition of lateral movement due to 'synchronous lateral excitation' caused by pedestrians walking in step, which affected the Millennium Footbridge across the Thames until it was alleviated by the insertion of dampers below the deck.
The well-priced book, which is illustrated with a multitude of good photographs, will make you look at bridges with greater attention and understanding. These are historic structures that are often undervalued and under-protected.
---
This article originally appeared as 'Firmness, commodity, delight' in the Institute of Historic Building Conservation's (IHBC's) Context 171, published in March 2022. It was written by Peter de Figueiredo, reviews editor of Context.
--Institute of Historic Building Conservation
IHBC NewsBlog
Ireland's Our Rural Future: support for LA purchase of vacant and derelict buildings for community use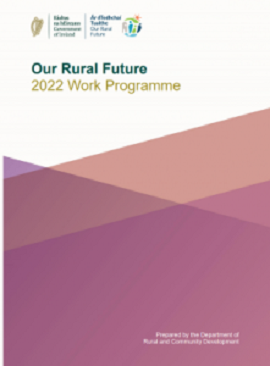 Ireland's Minister for Rural and Community Development, Heather Humphreys, announced a new funding stream to support Local Authorities (LAs) to purchase vacant buildings that could be converted and developed for community use.
---
BBC: Eleven Historic English pubs recognised for their interiors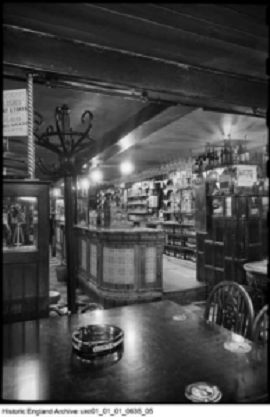 Eleven pubs across England have been recognised for their historic or unusual interiors, as they have been listed, upgraded or relisted.
---
HEF's Heritage Sector Resilience Plan launched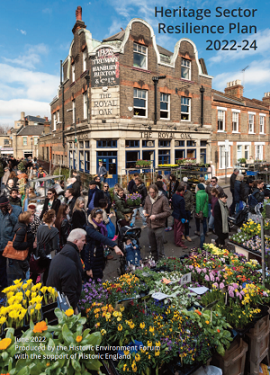 The Heritage Sector Resilience Plan, developed by the Historic Environment Forum (HEF) with the support of Historic England, has been launched.
---
Common Commitment to all Ireland's heritage – North South Agreement on Vernacular Heritage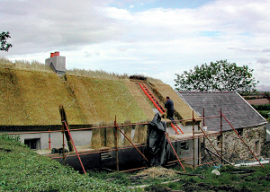 An 'All-Island' commitment to Ireland's vernacular heritage has been established with the signing of the North South Agreement on Vernacular Heritage, supporting traditional buildings etc.
---
Bristol Harbourside landmark Canons House gets GII listing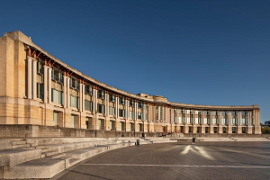 Canons House, a landmark building on Bristol Harbourside, has been awarded Grade II (GII) listed status having been built as a regional headquarters for Lloyds Bank between 1988 and 1991 (Arup)
---
BRE/BEIS project to modernise home energy rating scheme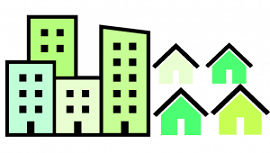 The Building Research Establishment (BRE) has announced a new project with the Department for Business, Energy and Industrial Strategy (BEIS) to improve and modernise the home energy rating scheme used to measure the energy and environmental performance of UK homes.
---
Interdisciplinary IHBC accreditation recognised by CSCS for PQP Cards

Sector lead the Construction Skills Certification Scheme (CSCS) has recognised the IHBC's professional accreditation and support (CPD etc.) in awarding its PQP (Professionally Qualified Person) cards.
---
Unearthing the history of Gloucester's 'the Fleece' Hotel starts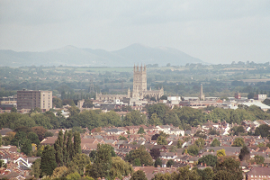 Work to repair a fire-hit medieval hotel in Gloucester is underway as crews have started work to strip back some of the modern trappings and reveal the historic framework.
---
European Heritage Heads Forum statement on Ukraine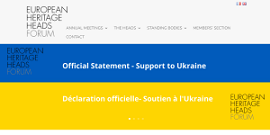 The Secretariat to the European Heritage Heads Forum has has coordinated its declaration of solidarity and support for Ukraine's cultural heritage institutions.
---
Welcome to #IHBC25 – 25 years since we turned professional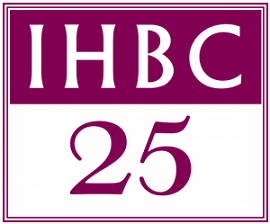 2022 will see the IHBC mark a quarter of a century since our incorporation as a professional body supporting and accrediting built and historic environment conservation specialists. We're kick-starting it by inviting your ideas on how to mark this special year!