SOS Brutalism: a global survey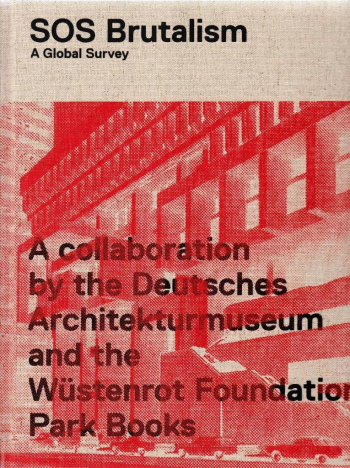 SOS Brutalism: a global survey, Edited by Oliver Elser, Philip Kurz and Peter Cacola Schmal, Park Books, 2017, 535 pages, extensive number of black-and-white and colour illustrations (includes a softback volume containing contributions to the Brutalism international symposium in Berlin in 2012).
---
One of Donald Trump's last acts as US president was to issue an executive order requiring all new federal buildings to be in a classical style. What they should not be, he demanded, was brutalist. This was a strange prohibition, since brutalism was an architectural style that ended 40 years ago. Furthermore, not only was it short-lived, but many of its best buildings have been demolished or are under threat. Yet in recent years there has been a plethora of books about brutalism, as well as countless images posted on social media featuring 1950s and 60s concrete tower blocks, multistorey car parks, social housing, theatres and schools.
In 2012 the Wüstenrot Foundation organised an international conference on the topic. This consisted of a series of talks and discussions, leading to a programme of research and documentation. The result is SOS Brutalism: a global survey which, together with the original 17 papers, provides the most comprehensive and compelling case for a proper understanding of this important movement, and for the protection of its outstanding (and in many cases endangered) buildings.
While brutalism became international, its origins are British, and a number of the authors draw on the sometimes contradictory discourse from architects Alison and Peter Smithson and architectural critic Reyner Banham, who set out the theoretical foundations of the movement which they originally called the New Brutalism. Both the Smithsons and James Stirling developed a nostalgia for the brick vernacular that was manifested in their early work, a barrow-boy street culture rather than the tasteful architecture of the Festival of Britain. Stirling's 'Red Trilogy' and Patrick Hodgkinson's Brunswick Centre in Bloomsbury (1967–72) are part of the canon of this style in its most utopian form.
Banham's book 'The New Brutalism' of 1966 presciently had as its subtitle Ethic or aesthetic? For precisely at this time brutalism became international, with exposed concrete buildings, heroic in scale and artistic in conception rising forcefully across the globe. Thus as Oliver Esler, one of the editors, states, the brutalism of today is no longer that which the Smithsons and Banham introduced. What the book demonstrates is how the style was adapted to suit the climates, materials and traditions of different countries and regions.
The buildings featured in the book are spread across 12 regions, each with an introductory section setting out the political, economic and architectural context. Each building is analysed with a good selection of photographs, both historic and contemporary, sometimes with drawings. Many of the buildings and their architects, especially those in Africa, Russia, central Asia and the Caucasus, and eastern Europe, are little known, yet they are among the most startlingly inventive and ambitious. There are also chapters on brutalist hot spots, such as the post-independence show city Agadir, Morocco; Skopje, which was reconstructed to a master plan by Kenzö Tange after a devastating earthquake in 1963; and New Haven, where Paul Rudolf and others left their mark.
The author of the introductory section on Britain, Catherine Croft, records some of the brutalist buildings that have been lost: the Tricorn Centre, Portsmouth; Pimlico School; Birmingham Public Library; St Anne's College Gatehouse, Oxford; and Trinity Square car park, Gateshead. Of the 10 buildings that are featured, six are listed, and one, the Smithsons' Robin Hood Gardens, has since been demolished. Also included, as an example of a building saved from demolition at the last moment, is the Preston bus station by BDP.
At the time the book was published, the survey included 1,100 brutalist buildings, of which 120 were said to be at risk. This has now risen to over 2,000, of which 211 are at risk. All can be viewed on the website sosbrutalism.org. A call for action invites information for buildings that are endangered. There is information on those that have been saved.
Why has brutalism moved from being generally despised to become fashionable once again? Perhaps it is the growing respect for the commitment to building for the public good which underpinned much of the brutalist ethic. Yet aesthetics too play their part, as Banham foresaw, not least in the romantic vision evoked by rain-soaked ruins, the legacy of a beautiful modernist world that never materialised.
---
This article originally appeared as 'Not for Trump' in Context 170, published by the Institute of Historic Building Conservation (IHBC) in December 2021. It was written by Peter de Figueiredo, reviews editor of Context.
--Institute of Historic Building Conservation
IHBC NewsBlog
BRE/BEIS project to modernise home energy rating scheme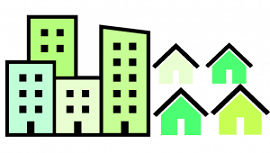 The Building Research Establishment (BRE) has announced a new project with the Department for Business, Energy and Industrial Strategy (BEIS) to improve and modernise the home energy rating scheme used to measure the energy and environmental performance of UK homes.
---
Interdisciplinary IHBC accreditation recognised by CSCS for PQP Cards

Sector lead the Construction Skills Certification Scheme (CSCS) has recognised the IHBC's professional accreditation and support (CPD etc.) in awarding its PQP (Professionally Qualified Person) cards.
---
IHBC Heritage Marketplace provides learning-led virtual engagement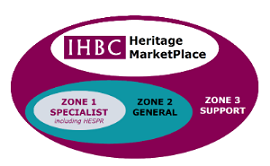 The IHBC's 2022 Aberdeen School Heritage MarketPlace (4.30-7.30PM, 15 June) is designed to extend the scope of a traditional IHBC School exhibition floor.
---
Unearthing the history of Gloucester's 'the Fleece' Hotel starts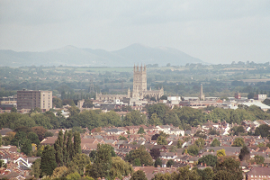 Work to repair a fire-hit medieval hotel in Gloucester is underway as crews have started work to strip back some of the modern trappings and reveal the historic framework.
---
Booking Open for IHBC Annual School: Aberdeen, 16-18 June 2022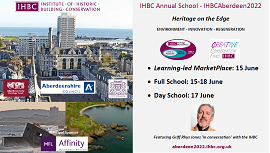 Options for in-person and virtual delegates to explore 'heritage on the edge' across up to 4 days of IHBC engagement & learning.
---
European Heritage Heads Forum statement on Ukraine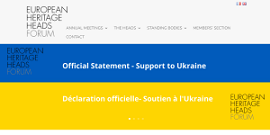 The Secretariat to the European Heritage Heads Forum has has coordinated its declaration of solidarity and support for Ukraine's cultural heritage institutions.
---
Welcome to #IHBC25 – 25 years since we turned professional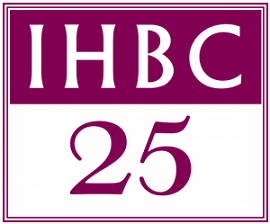 2022 will see the IHBC mark a quarter of a century since our incorporation as a professional body supporting and accrediting built and historic environment conservation specialists. We're kick-starting it by inviting your ideas on how to mark this special year!
---
IHBC launches new Guidance Note on 'Design sources for historic building conservation'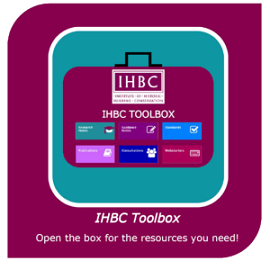 The IHBC's latest Guidance Note adds to the institute's open-access, online practitioner's Toolbox.
---
England's communities empowered to shape design of neighbourhoods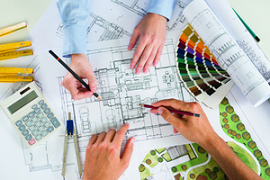 Twenty-five areas in England from Bournemouth to Carlisle have been awarded a share of £3 million to help them set their own standards for design locally. "move from a vicious circle of generic development to a virtuous circle of regenerative development".
---
IHBC at COP26 - Conserving our Places Conserves our Planet - Podcast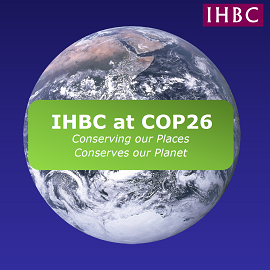 The IHBC seeks to raise awareness and understanding of how building conservation philosophy and practice contributes towards meeting the challenge of climate change.