Space, Hope and Brutalism
Space, Hope and Brutalism: English architecture 1945-1975, by Elain Harwood, Yale University Press, 2015, 734 pages, colour illustrations, hardback.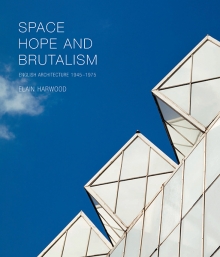 For more than 20 years, Elain Harwood has championed the cause of post-war architecture through her role as listing inspector at English Heritage (now Historic England). Her book England: a guide to post-war listed buildings, first published in 2003, gave a tantalising glimpse of what has survived, while her editorship of the journal of the Twentieth Century Society has encouraged serious scholarship on the architecture of the period.
In Space, Hope and Brutalism she attempts something yet more ambitious: a comprehensive survey of English architecture from 1945 to 1975, set within its social, political and economic context. The challenge is huge, and so is the book. With over 700 largeformat pages of glossy, high-quality paper and an appropriately robust binding, it weighs in at 4.15 kilos. The photos by James O Davies, some spread across two pages, are ravishing.
After an introductory chapter that describes the legacy of wartime and how the hopes for a better future were galvanised by the Attlee government through its social programmes, the remainder of the book consists of a series of thematic chapters on development and building types. These include Planned Town Centres and New Towns, Housing, Private Houses, Schools, Universities, Healthcare, Commerce, Culture and Places of Worship. Within each chapter, Harwood develops a seamless narrative that takes in the legislative and technical influences on building, and singles out the most significant architectural achievements. The last 120 pages are made up of notes, biographies of over 800 leading architectural practices, and an index.
The title epitomises the period. 'Space' is derived from Sigfried Giedion's Space, Time and Architecture, first published in 1941, which charts the cult of functionalism in architecture; 'Hope' symbolises the era of the welfare state; and 'Brutalism' was the tendency that succeeded modernist functionalism for progressive architects. Although betraying her enthusiasm for the brutalists in some telling passages, Harwood maintains a scrupulous neutrality throughout, with architectural quality rather than style or trends being the criterion for inclusion in the book.
Hence the work of traditionalists such as Albert Richardson, whose Bracken House of 1955–59 was the first post-war building to be listed (by a reluctant Conservative government), gets a mention, as do works like James Stirling's futuristic Olivetti Training Centre at Haslemere. Well-known events such as the Festival of Britain and the development of prefabrication in housing and school building have their rightful place, but there are also less familiar stories relating to, for example, shell structures, power stations, pubs and public art.
As the author states, this was a London-centric era, with resources and expertise concentrated on the metropolis. Here can be found the classics of the age – the Royal Festival Hall, the Royal College of Physicians, the Economist Building and the public housing at Roehampton. But through the agency of the welfare state, provincial authorities also achieved significant developments; while in the fields of culture, leisure and religious buildings, the provinces often delivered the best. In a number of mini-essays on some of these classics – Coventry Cathedral being one – Harwood's compact and incisive texts made me want to go and look at the buildings afresh.
In the early 1970s the progressive impetus that drove the building of a New Britain was fatally undermined. First came the Ronan Point disaster, and then local authority corruption scandals exposed by the Poulson affair. In 1973 the rise of the conservation movement created what Hugh Casson described as a 'paralysis of the nation's nerve'. This in turn led to a dismissal of modern buildings as eyesores, a view that was adopted by the Thatcher government to denigrate the welfare state. It is only in recent years, through the efforts of Harwood and others, that it has been possible to accord buildings of the period their due respect.
In her conclusion, Harwood makes a plea: 'The message of this book is that the architecture of the past 60 years is as valuable as any in our heritage – the more so, indeed, because it was intended for all of us and to challenge rather than enforce the social status quo'. In the troubled and divided Britain that we now inhabit, it is salutary to look back to our recent past and see how new buildings could inspire hope for a better life.
---
This article originally appeared in IHBC's Context 146, published in July 2017. It was written by Peter de Figueiredo, historic building consultant.
--Institute of Historic Building Conservation
Find out more
IHBC NewsBlog
IHBC FREE CPD Boost - Easy Access Webinar from Historic England and the IHBC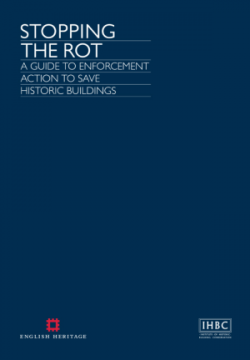 'Enhancing conservation areas & townscapes with S.215s', 13 December - numbers limited so book now!
---
IHBC Out of Context - CPD check-up and prize


'Who said that and what would you say back? FREE BS7913 for the best responses…
---
IHBC CPD boost: bite-sized briefings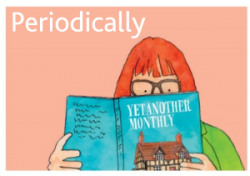 'Periodically', Bob Kindred's bite-sized briefings from the best of current heritage handbooks.
---
IHBC CPD Green Issue QuickQuiz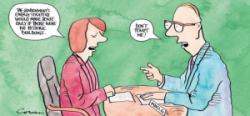 Do you know the ABCs of EPCs?
---
IHBC CPD Green Issue QuickQuiz Part 2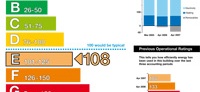 Do you know the ABCs of EPCs? - The answers! You tested your knowledge on energy performance certificates (EPC's) in the last Newsblog so now see how well you did!
---
IHBC at Listed Property Show London 2019 – FREE CPD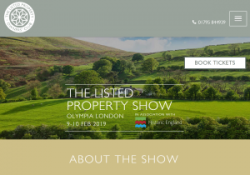 4 hours free CPD via IHBC and partners + lots more at the show in association with Historic England, on 9-10 February 2019 at London's Olympia.
---
IHBC launches new Toolbox Guidance Note for small traders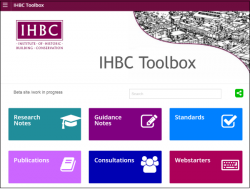 IHBC's latest Guidance Note in our Toolbox aims to provide sole practitioners and small traders with advice on taking on new work, offering 'Ten Red Flags' to watch out for.
---
Scotland - Historic Environment Audit (SHEA) 2018 is now out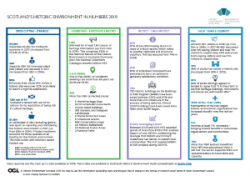 HES lead officer, Karen Robertson, has offered her personal blog looking at the trends and findings.
---
Slate Landscape of North-West Wales - preferred UNESCO World Heritage Site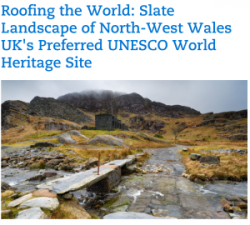 The Slate Landscape of North-West Wales will be the UK's next preferred nomination for UNESCO World Heritage Site status, Heritage Minister Michael Ellis announced recently.
---
Draft Parliamentary Buildings (Restoration and Renewal) Bill for Palace of Westminster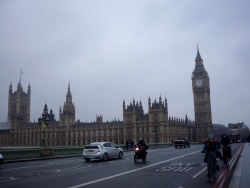 The draft Bill has been presented to allow 'interested parties the opportunity to consider the approach taken to the governance of the Restoration and Renewal Programme'.
---
APPG for Healthy Homes & Buildings White Paper published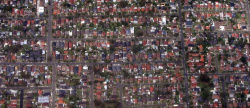 The White Paper highlights 'the need for a holistic approach to building design and renovation'.
---
Register English Community Assets on CAsE and you could win £100 gift voucher
The Architectural Heritage Fund (AHF) asks if you own or manage a community asset that you register it on the new Community Assets Exchange - you could win £100 gift voucher.
---
North of Tyne gets £600m devolution deal
Northern Powerhouse minister Jake Berry has confirmed a £600 million devolution deal for the North of Tyne. It is expected to generate £1.1 billion for the local economy.
---
Fifteen projects reach final of Heritage Angel Awards Wales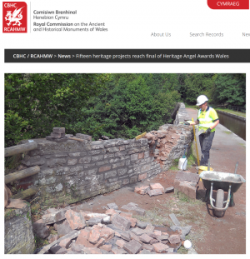 Fifteen outstanding examples of heritage achievement have been selected for a Heritage Angel Award by a panel of judges headed by Baroness Kay Andrews.
---
Entries open for 2019 John Betjeman award: Closing 26 Feb 2019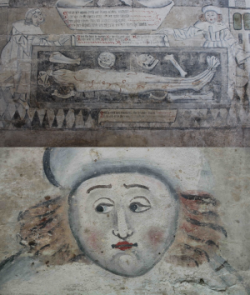 SPAB invites nominations for the award celebrating excellence in the repair to specific elements of places of worship of all denominations and faiths in England and Wales.
---
Civic Voice: Guidance tool for communities to identify local heritage assets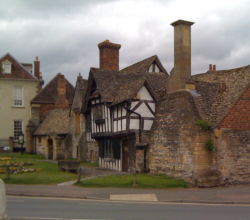 A resource developed as part of Civic Voice's Big Conservation Conversation and their 'Local Heritage List' campaign.
---
The economic value of culture - a benefit transfer study on museums in England
New research has been published to help understand the visitor and non-visitor value of cultural engagement at 4 cultural institutions in England – is this transferrable?
---
Former housing minister Nick Raynsford issues warning on planning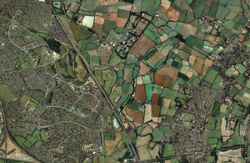 He writes that it has been reduced to a 'chaotic patchwork' of responsibilities which is not compatible with promoting the health, wellbeing and civil rights of communities.
---
DCMS revises - Principles of Selection for Listed Buildings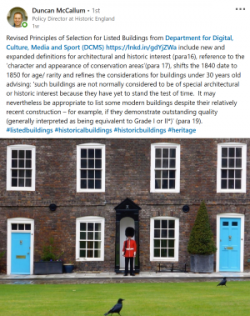 The Department for Digital, Culture, Media and Sport (DCMS) has issued its revised 'Principles of Selection for Listed Buildings' with new dates, definitions and more.
---
Specialist contractors call for government regulation of the construction industry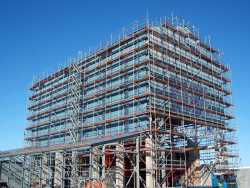 The chairman of the Specialist Engineering Contractors' (SEC) Group wants to government to set up a statutory authority to regulate construction industry practice.
---
Brexit skills shortages - survey

Add your company's take to the largest-ever poll on Brexit skills shortages.
---
Slow progress on encouraging female apprentices to construction industry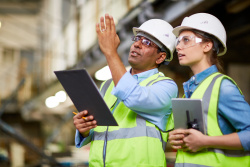 With 88% male in 2016/17 industry initiatives to encourage young women to join the construction industry do not appear to be making much headway.
---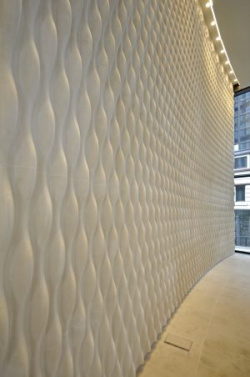 Water-jet cutting of stone changes the industry, but only so far!
---
Nuclear archive wins Andrew Doolan Best Building in Scotland Award for 2018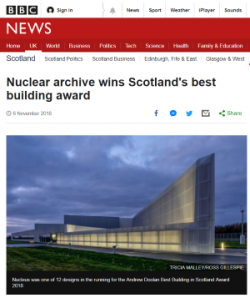 A national archive for the civil nuclear industry by Reiach & Hall Architects has won a top Scottish architecture prize: the Andrew Doolan Best Building in Scotland Award for 2018.