Space, Hope and Brutalism
Space, Hope and Brutalism: English architecture 1945-1975, by Elain Harwood, Yale University Press, 2015, 734 pages, colour illustrations, hardback.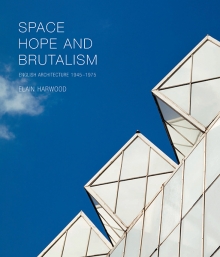 For more than 20 years, Elain Harwood has championed the cause of post-war architecture through her role as listing inspector at English Heritage (now Historic England). Her book England: a guide to post-war listed buildings, first published in 2003, gave a tantalising glimpse of what has survived, while her editorship of the journal of the Twentieth Century Society has encouraged serious scholarship on the architecture of the period.
In Space, Hope and Brutalism she attempts something yet more ambitious: a comprehensive survey of English architecture from 1945 to 1975, set within its social, political and economic context. The challenge is huge, and so is the book. With over 700 largeformat pages of glossy, high-quality paper and an appropriately robust binding, it weighs in at 4.15 kilos. The photos by James O Davies, some spread across two pages, are ravishing.
After an introductory chapter that describes the legacy of wartime and how the hopes for a better future were galvanised by the Attlee government through its social programmes, the remainder of the book consists of a series of thematic chapters on development and building types. These include Planned Town Centres and New Towns, Housing, Private Houses, Schools, Universities, Healthcare, Commerce, Culture and Places of Worship. Within each chapter, Harwood develops a seamless narrative that takes in the legislative and technical influences on building, and singles out the most significant architectural achievements. The last 120 pages are made up of notes, biographies of over 800 leading architectural practices, and an index.
The title epitomises the period. 'Space' is derived from Sigfried Giedion's Space, Time and Architecture, first published in 1941, which charts the cult of functionalism in architecture; 'Hope' symbolises the era of the welfare state; and 'Brutalism' was the tendency that succeeded modernist functionalism for progressive architects. Although betraying her enthusiasm for the brutalists in some telling passages, Harwood maintains a scrupulous neutrality throughout, with architectural quality rather than style or trends being the criterion for inclusion in the book.
Hence the work of traditionalists such as Albert Richardson, whose Bracken House of 1955–59 was the first post-war building to be listed (by a reluctant Conservative government), gets a mention, as do works like James Stirling's futuristic Olivetti Training Centre at Haslemere. Well-known events such as the Festival of Britain and the development of prefabrication in housing and school building have their rightful place, but there are also less familiar stories relating to, for example, shell structures, power stations, pubs and public art.
As the author states, this was a London-centric era, with resources and expertise concentrated on the metropolis. Here can be found the classics of the age – the Royal Festival Hall, the Royal College of Physicians, the Economist Building and the public housing at Roehampton. But through the agency of the welfare state, provincial authorities also achieved significant developments; while in the fields of culture, leisure and religious buildings, the provinces often delivered the best. In a number of mini-essays on some of these classics – Coventry Cathedral being one – Harwood's compact and incisive texts made me want to go and look at the buildings afresh.
In the early 1970s the progressive impetus that drove the building of a New Britain was fatally undermined. First came the Ronan Point disaster, and then local authority corruption scandals exposed by the Poulson affair. In 1973 the rise of the conservation movement created what Hugh Casson described as a 'paralysis of the nation's nerve'. This in turn led to a dismissal of modern buildings as eyesores, a view that was adopted by the Thatcher government to denigrate the welfare state. It is only in recent years, through the efforts of Harwood and others, that it has been possible to accord buildings of the period their due respect.
In her conclusion, Harwood makes a plea: 'The message of this book is that the architecture of the past 60 years is as valuable as any in our heritage – the more so, indeed, because it was intended for all of us and to challenge rather than enforce the social status quo'. In the troubled and divided Britain that we now inhabit, it is salutary to look back to our recent past and see how new buildings could inspire hope for a better life.
---
This article originally appeared in IHBC's Context 146, published in July 2017. It was written by Peter de Figueiredo, historic building consultant.
--Institute of Historic Building Conservation
IHBC NewsBlog
Canal River Trust secures funding to create waterway roles for young people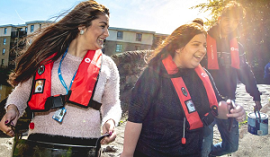 The support will create dozens of opportunities in heritage repair and construction and waterways management, funded by the Department for Work and Pensions.
---
2021 Building Conservation Directory published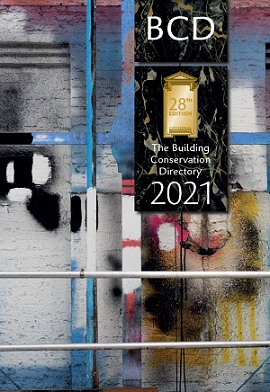 The 2021 edition of the Building Conservation Directory, also available online, has been published. Find skilled trades specialising in work to historic and traditional buildings.
---
BT dials up 'Adopt a Kiosk' scheme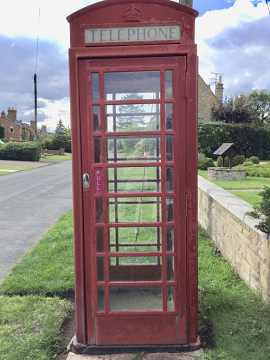 BT has revealed that almost 4,000 of its iconic red phone boxes across the UK are available for local communities to adopt for just £1.
---
Watch IHBC's webinar on 'Retrofit of Traditional Buildings'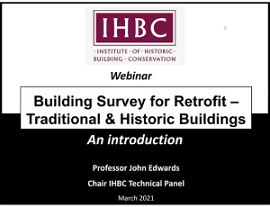 On 26 March the IHBC, led by Prof. John Edwards, hosted a free one-hour CPD webinar 'Introduction to Building Survey for Retrofit' for sector professionals.
---
Has the world left Europe behind?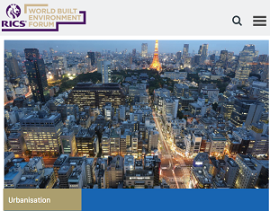 Greg Clark, writing an opinion piece for RICS, explores how good governance in cities pays dividends.
---
AHF on 'Transforming Places through Heritage'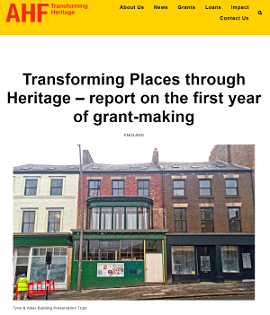 The Architectural Heritage Fund has issued a report on the first year of its 'Transforming Places Through Heritage' grants programme, funded by DCMS.
---
'Star Cities', Marvels of Renaissance Engineering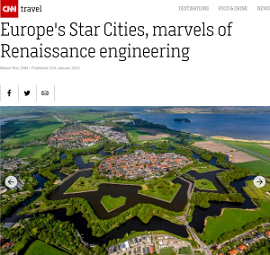 Europe's star cities are scattered all over Europe but their perfect geometrical beauty can only be fully admired when seen from above.
---
COTAC Releases Insight 1 series – The Need to Appreciate the Built Heritage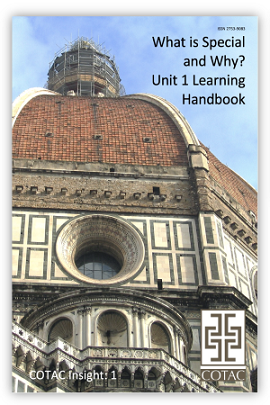 The freely available Insight 1 series targets a wide range of cohorts who wish to gain an appreciation of practical heritage conservation.
---
Palace of Westminster 'deteriorating faster than it can be fixed'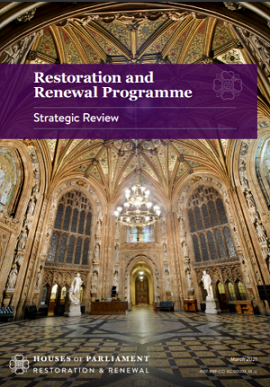 The restoration and renewal of the Palace of Westminster is of 'paramount importance' according to the recent strategic review.
---
Find Webinars and other Events pertaining to Heritage Conservation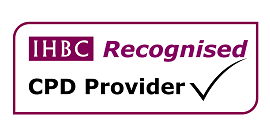 The IHBC's monthly CPD Circular showcases upcoming Events, Awards, Placements, Bursaries & Scholarships, Calls for Papers and more from across the UK and beyond.