Modernist Estates - Europe: the buildings and the people who live in them today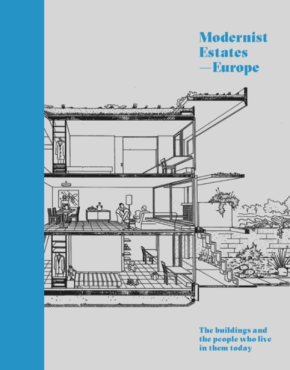 Modernist Estates - Europe: the buildings and the people who live in them today, Stefi Orazi, 2019, White Lion Publishing, 192 pages, colour illustrations.
---
The modernist estates that this book features can be hard to like. The teenagers of architectural history, they are uncompromising; determined to be different from the older residents around them, using mass-produced materials, repetitive modular forms and largely eschewing ornamentation.
But that is their point: they were designed to be completely different. These estates were an answer to the poverty of housing across Europe in the early-20th century and the determination to do things differently following the first and second world wars. They were the response to a desire for a very different kind of architecture: a 3D expression of the calls for simplicity, honesty and clarity.
Sfefi Orazi has taken 15 estates from across Europe, in chronological order, from Bellevue in Denmark (started in 1931) to Eindhoven in the Netherlands (finished in 2002). There is a page of background information about each, followed by an interview with a resident; and, hooray, the book has lots of photographs, both of the exterior and interiors, so we can really enjoy (or not) the buildings for ourselves. There are some positive interviews with residents. José Croft, living in Bloco Das Agues Livres (1953) in Lisbon, reports that 'when you wake up you are in a good mood. I just love it'. And one can understand the initial enthusiasm of residents in Cables Wynd House (1963) for their indoor toilets and lifts after living in the slums of Leith. But the criticisms of this architecture came swiftly.
One of the trumpeted strengths of the style was that it was unaffected by location, site or climate: it was a universally applicable style of architecture. It does this well. Open the book on any page and you will find it hard to guess where the building is. Of course this was soon identified as one of the style's greatest flaws. Places, climates and cultures are diverse. Thousands of years of building have resulted in interesting vernacular architecture across the world that responds to this. To create a form of architecture that could sweep all that aside to be replaced by a single international style shows a peculiar totalitarian ambition. As Elizabeth Gordon suggested in her explosive 1953 essay The Threat to the Next America, 'it contains the threat of cultural dictatorship'.
Many residents of these modern estates now complain: the flats are cold, the walls are thin, the architecture is off-putting. One resident reports of Cite Radieuse by Le Corbusier, now a Unesco world heritage site, 'I think that there are a lot of people who move here because of the prestige of living in a Le Corbusier building, but I don't think they end up staying long'. In part, as a reaction to these buildings, the pendulum has swung back to building in a more traditional way, as at Poundbury.
The trouble is that the copycat developments across the country are pale imitations, using stuck-on lintels and fake chimney stacks. Ask any resident of these houses and they are likely to be just as critical as those living in the modernist estates. Almost 100 years on we have not solved the issue of how to build good quality, cost-effective houses that nurture humans and create good communities.
The book provides an interesting snapshot of modernist estates, some approaching 100 years old. All the buildings featured are now listed (or have the equivalent protection), so they are here to stay. But as a resident of the recently listed Cables Wynd House comments, 'we were in support of the listing but a lot of people were opposed to it. Many people think it's an eyesore and should be ripped down'. It was listed anyway, which made me wonder whether Elizabeth Gordon would consider listing a form of 'cultural dictatorship'.
---
This article originally appeared as 'Universal design' in IHBC's Context 163 (Page 55), published by The Institute of Historic Building Conservation in March 2020. It was written by Kate Judge, architectural historian.
--Institute of Historic Building Conservation
IHBC NewsBlog
IHBC, CIfA, IEMA launch Principles of Cultural Heritage Impact Assessment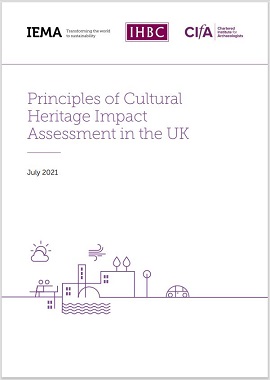 The joint-institute document aims to help maintain cultural heritage by providing a consistent framework across different sectors & geographies
---
Enter Now to Win: IHBC's GASA Awards 2021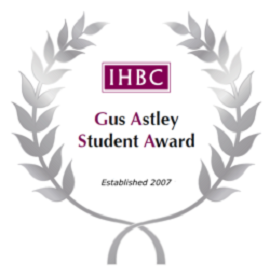 IHBC's Gus Astley Student Awards 2021: Win £500 and a place on IHBC's 2022 Aberdeen School with your built environment/heritage coursework, closes 31/07!
---
Former Harris meat factory mansion in Calne, Wilts, to be restored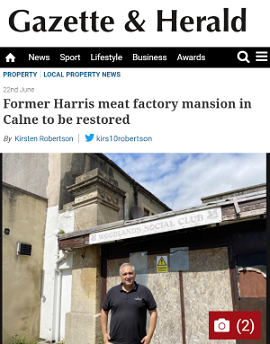 The last remaining buildings on the site of the Harris meat factory family's historic mansion are being restored to their former glory and converted into new homes.
---
CICV Forum introduces professional indemnity insurance guide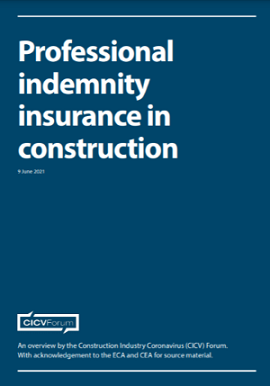 The Construction Industry Coronavirus Forum (CICV Forum) has unveiled a new guide to the crucial and increasingly complex issue of professional indemnity insurance (PII).
---
The World Heritage Committee(WHC): Liverpool should lose its World Heritage status.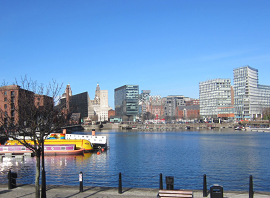 ICOMOS has advised that the new football stadium proposal, if implemented, would have a completely unacceptable major adverse impact its authenticity and integrity.
---
Scotland's CSIC: New plans to transform public spaces into sustainable office hubs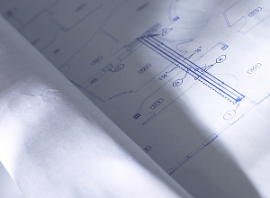 Responding to the changing working patterns of a post-Covid Scotland, the Construction Scotland Innovation Centre (CSIC) has revealed new plans to help retrofit public spaces into out-of-town alternatives to city centre offices.
---
IHBC's latest Context explores 'Applying Digital Technology'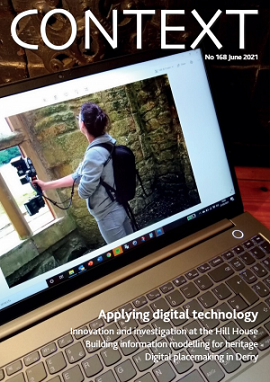 The free-to-access online issue mixes the topical and practical to explore how the sector can best adapt to digital innovation.
---
IHBC Annual School: Historic Places - People Places: 18 June 2021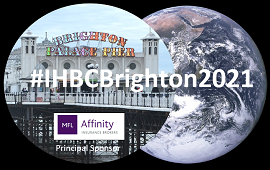 IHBC's 2021 virtual conference examines how we can best change and sustain places for the benefit of people, led by expert practitioners boasting international, national and local profiles and experiences.
---
Europe's top heritage awards honour 24 exemplary achievements from 18 countries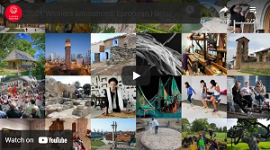 The 2021 winners of the European Heritage Awards / Europa Nostra Awards have been announced.
---
10 Local Councils in England to test the use of digital tools in planning process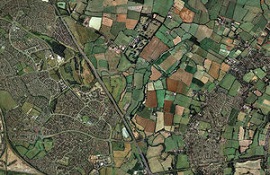 England's Housing Minister has announced a £1.1 million fund to test the use of digital tools and data standards across 10 local areas.