Modernist Estates - Europe: the buildings and the people who live in them today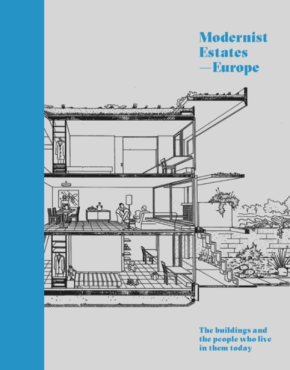 Modernist Estates - Europe: the buildings and the people who live in them today, Stefi Orazi, 2019, White Lion Publishing, 192 pages, colour illustrations.
---
The modernist estates that this book features can be hard to like. The teenagers of architectural history, they are uncompromising; determined to be different from the older residents around them, using mass-produced materials, repetitive modular forms and largely eschewing ornamentation.
But that is their point: they were designed to be completely different. These estates were an answer to the poverty of housing across Europe in the early-20th century and the determination to do things differently following the first and second world wars. They were the response to a desire for a very different kind of architecture: a 3D expression of the calls for simplicity, honesty and clarity.
Sfefi Orazi has taken 15 estates from across Europe, in chronological order, from Bellevue in Denmark (started in 1931) to Eindhoven in the Netherlands (finished in 2002). There is a page of background information about each, followed by an interview with a resident; and, hooray, the book has lots of photographs, both of the exterior and interiors, so we can really enjoy (or not) the buildings for ourselves. There are some positive interviews with residents. José Croft, living in Bloco Das Agues Livres (1953) in Lisbon, reports that 'when you wake up you are in a good mood. I just love it'. And one can understand the initial enthusiasm of residents in Cables Wynd House (1963) for their indoor toilets and lifts after living in the slums of Leith. But the criticisms of this architecture came swiftly.
One of the trumpeted strengths of the style was that it was unaffected by location, site or climate: it was a universally applicable style of architecture. It does this well. Open the book on any page and you will find it hard to guess where the building is. Of course this was soon identified as one of the style's greatest flaws. Places, climates and cultures are diverse. Thousands of years of building have resulted in interesting vernacular architecture across the world that responds to this. To create a form of architecture that could sweep all that aside to be replaced by a single international style shows a peculiar totalitarian ambition. As Elizabeth Gordon suggested in her explosive 1953 essay The Threat to the Next America, 'it contains the threat of cultural dictatorship'.
Many residents of these modern estates now complain: the flats are cold, the walls are thin, the architecture is off-putting. One resident reports of Cite Radieuse by Le Corbusier, now a Unesco world heritage site, 'I think that there are a lot of people who move here because of the prestige of living in a Le Corbusier building, but I don't think they end up staying long'. In part, as a reaction to these buildings, the pendulum has swung back to building in a more traditional way, as at Poundbury.
The trouble is that the copycat developments across the country are pale imitations, using stuck-on lintels and fake chimney stacks. Ask any resident of these houses and they are likely to be just as critical as those living in the modernist estates. Almost 100 years on we have not solved the issue of how to build good quality, cost-effective houses that nurture humans and create good communities.
The book provides an interesting snapshot of modernist estates, some approaching 100 years old. All the buildings featured are now listed (or have the equivalent protection), so they are here to stay. But as a resident of the recently listed Cables Wynd House comments, 'we were in support of the listing but a lot of people were opposed to it. Many people think it's an eyesore and should be ripped down'. It was listed anyway, which made me wonder whether Elizabeth Gordon would consider listing a form of 'cultural dictatorship'.
---
This article originally appeared as 'Universal design' in IHBC's Context 163 (Page 55), published by The Institute of Historic Building Conservation in March 2020. It was written by Kate Judge, architectural historian.
--Institute of Historic Building Conservation
IHBC NewsBlog
Watch IHBC's webinar on 'Retrofit of Traditional Buildings'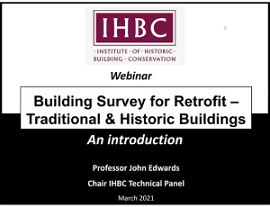 On 26 March the IHBC, led by Prof. John Edwards, hosted a free one-hour CPD webinar 'Introduction to Building Survey for Retrofit' for sector professionals.
---
Has the world left Europe behind?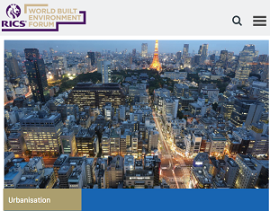 Greg Clark, writing an opinion piece for RICS, explores how good governance in cities pays dividends.
---
AHF on 'Transforming Places through Heritage'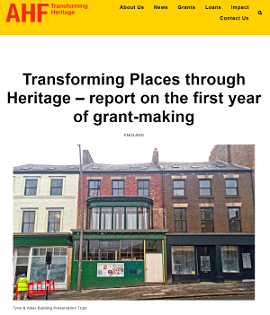 The Architectural Heritage Fund has issued a report on the first year of its 'Transforming Places Through Heritage' grants programme, funded by DCMS.
---
'Star Cities', Marvels of Renaissance Engineering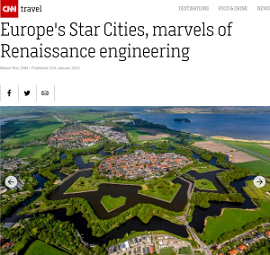 Europe's star cities are scattered all over Europe but their perfect geometrical beauty can only be fully admired when seen from above.
---
COTAC Releases Insight 1 series – The Need to Appreciate the Built Heritage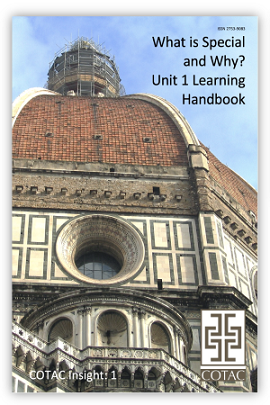 The freely available Insight 1 series targets a wide range of cohorts who wish to gain an appreciation of practical heritage conservation.
---
Palace of Westminster 'deteriorating faster than it can be fixed'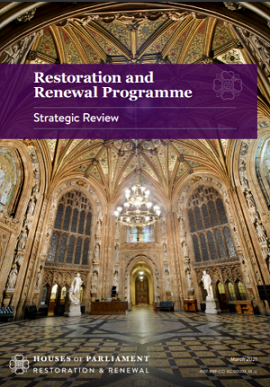 The restoration and renewal of the Palace of Westminster is of 'paramount importance' according to the recent strategic review.
---
Find Webinars and other Events pertaining to Heritage Conservation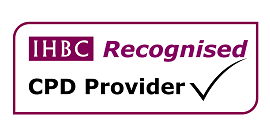 The IHBC's monthly CPD Circular showcases upcoming Events, Awards, Placements, Bursaries & Scholarships, Calls for Papers and more from across the UK and beyond.
---
139-Year-Old Victorian house moves through San Francisco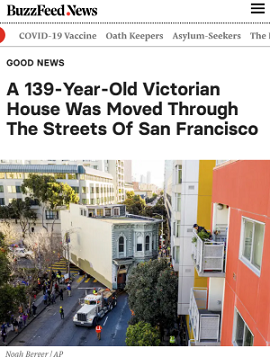 The move of a 139 year old Victorian House through the streets of San Francisco drew an excited crowd of onlookers who came out to watch a truck slowly and carefully pull the historic house through the streets.
---
'Local Heritage Listing: Identifying and Conserving Local Heritage' Published
Historic England has published a new edition of its advice note on how local heritage listing and local heritage lists can be formally identified as part of the wider range of designation so that they can be taken into account in planning applications.
---
Hammersmith Bridge illuminated red in Valentine's Day message to Government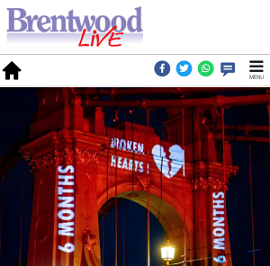 The stunt aimed at highlighting ongoing delays to its repair, as the 133-year-old west London bridge has been closed to traffic since April 2019 when cracks appeared in its pedestals.
---
Drone Surveying a London Landmark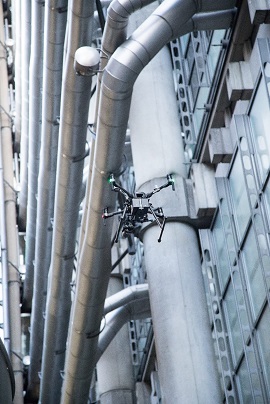 Uninhabited Aerial Vehicles (UAVs) have been used to undertake a survey of the Lloyd's building's external façade in the heart of the City of London.