Future of seaside towns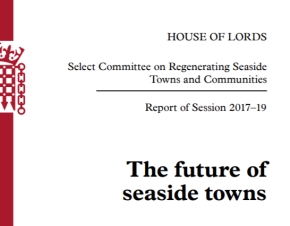 In April 2019, the Regenerating Seaside Towns Committee of the House of Lords published a report on the future of seaside towns, and noted that many coastal communities are in need of investment, particularly in housing, transport, education and infrastructure.
The Committee wrote:
Many seaside towns and coastal communities are in desperate need of improvements to transport, housing and broadband. Better access to further and higher education for young people in seaside towns is needed too.
The Chairman of the Committee, Lord Bassam of Brighton, said:
"For too long, seaside towns have been neglected. They suffer from issues rooted in the decline of their core industries, most notably domestic tourism, but also in fishing, shipbuilding and port activity, and from their location at the 'end of the line'. The potential impact of Brexit on these towns, particularly the hospitality sector, also remains an open question.
"A single solution to their economic and social challenges doesn't exist. What is needed is a package of strategic initiatives and interventions where national and local government work together to address issues such as transport, housing, post-school education and high-speed broadband.
"Places like Brighton and Bournemouth have shown that 'the seaside' can successfully reinvent itself. The Committee is confident that if our recommendations are pursued seaside towns can once again become prosperous and desirable places to live in and visit."
The main findings and conclusions from the report include:
You can download the report on the parliament website
---
This article originally appeared on the IHBC Blog.
--Institute of Historic Building Conservation
IHBC NewsBlog
IHBC's 2019 Nottingham Annual School a Great Success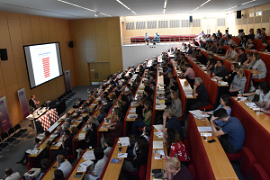 One of the IHBC's most populous Schools, the 2019 Nottingham School will be remembered for its combination authoritative speakers, urban experiences and accessible learning, including the IHBC's Spotlights.
---
England's new High Streets Task Force will help revitalise high streets and town centres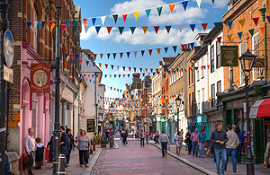 A new High Streets Task Force, to support local leaders as they revitalise England's high streets and town centres, has been launched.
---
UK petition to Zero-rate VAT on deep retrofit/eco-refurbishment building works now open

A UK parliamentary petition to Zero-rate VAT on deep retrofit/eco-refurbishment building works on all homes, has been launched, with a deadline of 8 January 2020.
---
IHBC's new Guidance Notes launched at Nottingham's 2019 School Spotlights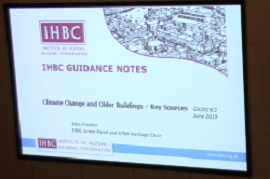 The IHBC has launched two new Guidance Notes, on Retrofitting of Traditional Buildings and Climate Change and Older Buildings – Key Sources.
---
NLA awards 2019 include Pitzhanger Manor and Gallery for Conservation & Retrofit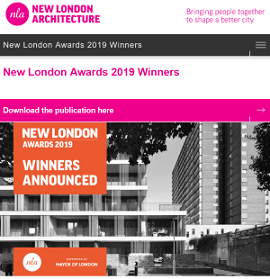 The Conservation & Retrofit award of the New London Awards (NLA) 2019 has been won by Pitzhanger Manor and Gallery, W5, by Jestico + Whiles and Julian Harrap Architects.
---
AHF £15M fund – 'Transforming Places Through Heritage'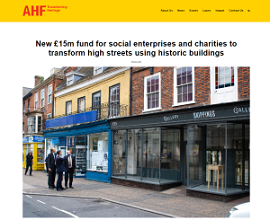 The Architectural Heritage Fund (AHF) has announced the opening of the 'Transforming Places Through Heritage' fund, focussed on reinvigorating England's high streets.
---
How wartime photographers dodged Nazi bombing to record historic buildings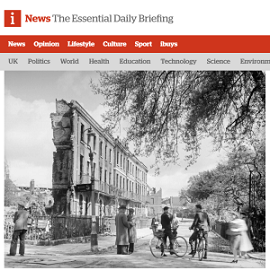 A race against devastation - a new exhibition chronicles the wartime work of the National Buildings Record – set up to capture a disappearing landscape.
---
---
---