Future of seaside towns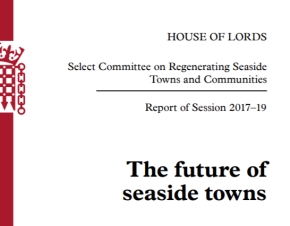 In April 2019, the Regenerating Seaside Towns Committee of the House of Lords published a report on the future of seaside towns, and noted that many coastal communities are in need of investment, particularly in housing, transport, education and infrastructure.
The Committee wrote:
Many seaside towns and coastal communities are in desperate need of improvements to transport, housing and broadband. Better access to further and higher education for young people in seaside towns is needed too.
The Chairman of the Committee, Lord Bassam of Brighton, said:
"For too long, seaside towns have been neglected. They suffer from issues rooted in the decline of their core industries, most notably domestic tourism, but also in fishing, shipbuilding and port activity, and from their location at the 'end of the line'. The potential impact of Brexit on these towns, particularly the hospitality sector, also remains an open question.
"A single solution to their economic and social challenges doesn't exist. What is needed is a package of strategic initiatives and interventions where national and local government work together to address issues such as transport, housing, post-school education and high-speed broadband.
"Places like Brighton and Bournemouth have shown that 'the seaside' can successfully reinvent itself. The Committee is confident that if our recommendations are pursued seaside towns can once again become prosperous and desirable places to live in and visit."
The main findings and conclusions from the report include:
You can download the report on the parliament website
---
This article originally appeared on the IHBC Blog.
--Institute of Historic Building Conservation
IHBC NewsBlog
Discover webinars, lectures, training, and other events via IHBC's CPD Circular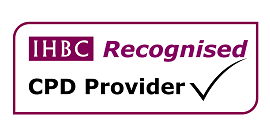 The IHBC lists quality providers of education and learning in the historic built environment, and emails a monthly recap of their upcoming events.
---
Denmark's 300-year-old homes of the future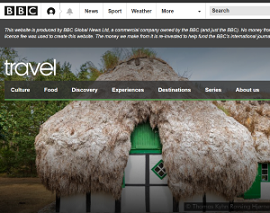 On Læsø, houses are thatched with thick, heavy bundles of silvery seaweed that have the potential to be a contemporary building material around the world.
---
Upcoming Heritage Open Days to feature in-person and online events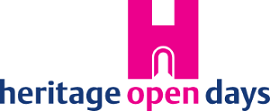 For the first time in its history, England's largest festival of heritage and culture will feature online events as well as in-person activities. Heritage Open Days (HODs) returns in September, thanks to support from players of People's Postcode Lottery.
---
RSA report 'Heritage for inclusive growth' published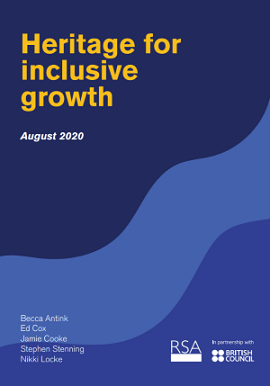 The Royal Society for the encouragement of Arts, Manufactures and Commerce (RSA) shows the scale of the 'missed opportunity' if we continue to separate heritage policymaking and economic policymaking.
---
UKGBC creating new 'Policy Playbook' covering retrofit of the existing housing stock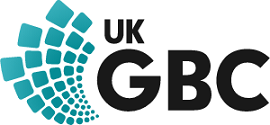 The resource format has proved to be a successful way of providing guidance for local authorities on crucial policy topics.
---
Over-engineered buildings nullify the green benefits, from pbctoday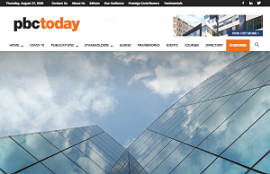 Insight into the smart ways to design building services to ensure they perform as designed without being over-engineered
---
World's oldest operational vehicular suspension bridge receives restoration funding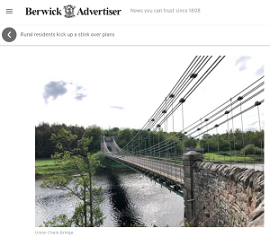 Historic England (HE) has awarded £250,000 towards the restoration of the Union Chain Bridge, built in 1820, spanning the River Tweed near Berwick.
---
'Restoration' and 'Repair': what's the difference?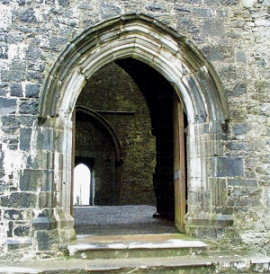 One of Ireland's most distinguished architectural historians explores the differences between 'restoration' and 'repair' and Conservation ethics in issue 163 of CONTEXT.
---
Don't demolish old buildings, urge architects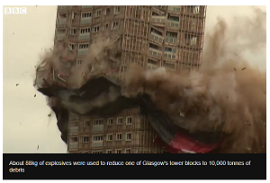 Architects say buildings should be protected – to fight climate change, reports the BBC on recent evidence given to the Commons Environmental Audit Committee (EAC).
---
IHBC's latest issue of CONTEXT explores issues with Damp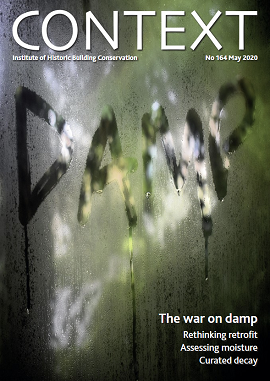 It includes articles on Rethinking Retrofit to not waste carbon and not damage buildings, Assessing Moisture in porous building materials, conserving the Burns Monument using lime grout and injection mortars, Curated Decay, and more.
---