Future of seaside towns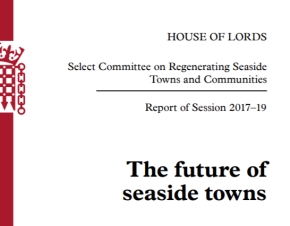 In April 2019, the Regenerating Seaside Towns Committee of the House of Lords published a report on the future of seaside towns, and noted that many coastal communities are in need of investment, particularly in housing, transport, education and infrastructure.
The Committee wrote:
Many seaside towns and coastal communities are in desperate need of improvements to transport, housing and broadband. Better access to further and higher education for young people in seaside towns is needed too.
The Chairman of the Committee, Lord Bassam of Brighton, said:
"For too long, seaside towns have been neglected. They suffer from issues rooted in the decline of their core industries, most notably domestic tourism, but also in fishing, shipbuilding and port activity, and from their location at the 'end of the line'. The potential impact of Brexit on these towns, particularly the hospitality sector, also remains an open question.
"A single solution to their economic and social challenges doesn't exist. What is needed is a package of strategic initiatives and interventions where national and local government work together to address issues such as transport, housing, post-school education and high-speed broadband.
"Places like Brighton and Bournemouth have shown that 'the seaside' can successfully reinvent itself. The Committee is confident that if our recommendations are pursued seaside towns can once again become prosperous and desirable places to live in and visit."
The main findings and conclusions from the report include:
You can download the report on the parliament website
---
This article originally appeared on the IHBC Blog.
--Institute of Historic Building Conservation
IHBC NewsBlog
2021 Building Conservation Directory published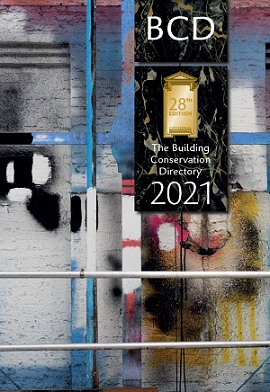 The 2021 edition of the Building Conservation Directory, also available online, has been published. Find skilled trades specialising in work to historic and traditional buildings.
---
BT dials up 'Adopt a Kiosk' scheme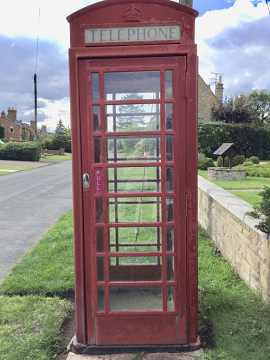 BT has revealed that almost 4,000 of its iconic red phone boxes across the UK are available for local communities to adopt for just £1.
---
Watch IHBC's webinar on 'Retrofit of Traditional Buildings'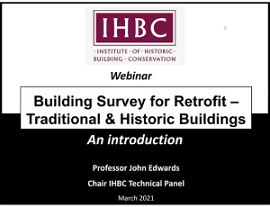 On 26 March the IHBC, led by Prof. John Edwards, hosted a free one-hour CPD webinar 'Introduction to Building Survey for Retrofit' for sector professionals.
---
Has the world left Europe behind?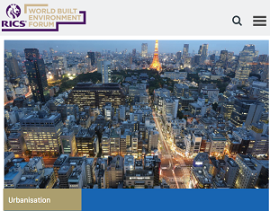 Greg Clark, writing an opinion piece for RICS, explores how good governance in cities pays dividends.
---
AHF on 'Transforming Places through Heritage'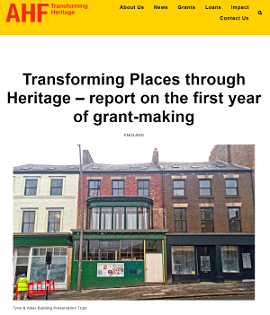 The Architectural Heritage Fund has issued a report on the first year of its 'Transforming Places Through Heritage' grants programme, funded by DCMS.
---
'Star Cities', Marvels of Renaissance Engineering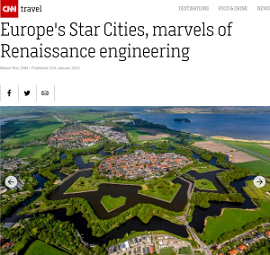 Europe's star cities are scattered all over Europe but their perfect geometrical beauty can only be fully admired when seen from above.
---
COTAC Releases Insight 1 series – The Need to Appreciate the Built Heritage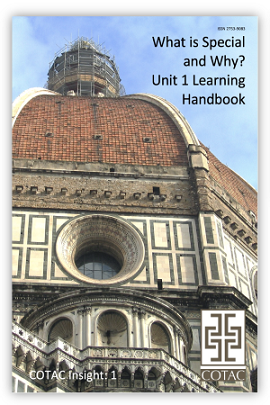 The freely available Insight 1 series targets a wide range of cohorts who wish to gain an appreciation of practical heritage conservation.
---
Palace of Westminster 'deteriorating faster than it can be fixed'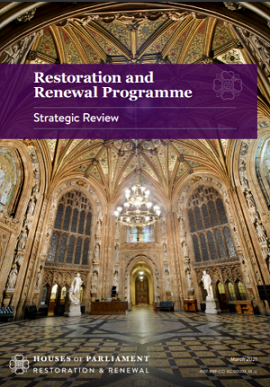 The restoration and renewal of the Palace of Westminster is of 'paramount importance' according to the recent strategic review.
---
Find Webinars and other Events pertaining to Heritage Conservation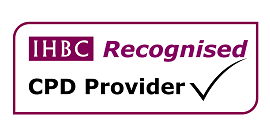 The IHBC's monthly CPD Circular showcases upcoming Events, Awards, Placements, Bursaries & Scholarships, Calls for Papers and more from across the UK and beyond.
---
139-Year-Old Victorian house moves through San Francisco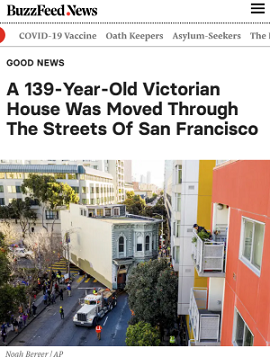 The move of a 139 year old Victorian House through the streets of San Francisco drew an excited crowd of onlookers who came out to watch a truck slowly and carefully pull the historic house through the streets.