England's Seaside Heritage from the Air
The economic fortunes of the UK's seaside towns have ebbed and flowed. Under the current effects of Covid-19, a revival may be in progress at a time when foreign travel is difficult or even impossible for most sun-seekers. Since around 2000 the towns themselves have certainly been actively trying to improve their offering, including adding new attractions and upgrading services to match those abroad. My own periodic visits to Margate over many years have demonstrated how the town and its amenities are currently on an up-swing of remarkable force. Awareness of heritage plays an important part in this evolution.
The latest addition to the series of Historic England's volumes based on the archives of Aerofilms, which they acquired in 2007, takes us back to an earlier but vital phase of seaside history. We see numerous examples of English coastal towns where holiday tourism led to a series of characteristic architectural forms when the railway era impacted on existing small ports or old waterside spas. As the 20th century progressed and annual holidays for workers topped-up on day-trip visits to the coast, there was a massive expansion, with its own architectural legacy. Holiday camps appeared and estates of bungalows were built next to the sea.
By the time the second world war brought this era to a close, private car ownership had begun to have an impact. Photography from the air re-adopted for a few years its wartime role of target identification, for which it had first been employed in the 'Great War'. In 1946, with a further boom in peacetime, a caravan park had even appeared near Blackpool.
Alan Brodie is a recognised scholar of the seaside and its architecture, both in UK and abroad. In his text and well-laid-out, full-page black-and-white images he takes us on a journey in words and photos from 1920 to 1953, when holidays by the sea were at their peak. The current volume takes its place alongside earlier books on motoring and railways, all of which have been reviewed in IHBC's Context, and their titles and much else about surveys from the air may be found on Historic England websites.
The seaside book will appeal to students of urban form and lovers of grand Edwardian hotels and the superb piers that stand (or stood) near them, as well as to collectors of illustrated books on architecture and fans of aerial photography. It also provides valuable evidence about sites and structures whose plans might appear on the Ordnance Survey but whose elevations, roof forms and surroundings such as gardens can be more fully appreciated from the air. These same air-shots demonstrate vividly how urban development has been governed by rocks, cliffs, estuaries or flat marshland at the places where the land meets the sea.
The volume contains a short but useful list of books, including those on individual resorts (such as Blackpool and Weymouth) as an aid to compiling statements and appraisals for districts or surviving un-listed heritage. The victims of the bad times, no longer existing, are also recorded here from their inter-war heyday.
---
This article originally appeared as 'Looking back and down' in the Institute of Historic Building Conservation's (IHBC's) Context 171, published in March 2022. It was written by Graham Tite, gardener, cook and essayist.
--Institute of Historic Building Conservation
IHBC NewsBlog
Ireland's Our Rural Future: support for LA purchase of vacant and derelict buildings for community use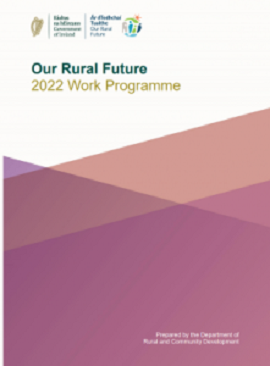 Ireland's Minister for Rural and Community Development, Heather Humphreys, announced a new funding stream to support Local Authorities (LAs) to purchase vacant buildings that could be converted and developed for community use.
---
BBC: Eleven Historic English pubs recognised for their interiors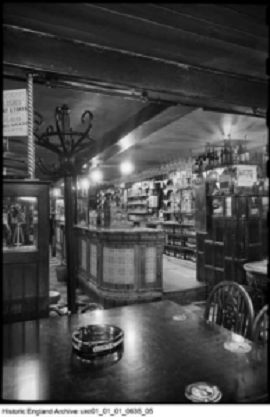 Eleven pubs across England have been recognised for their historic or unusual interiors, as they have been listed, upgraded or relisted.
---
HEF's Heritage Sector Resilience Plan launched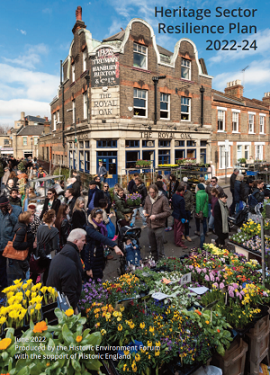 The Heritage Sector Resilience Plan, developed by the Historic Environment Forum (HEF) with the support of Historic England, has been launched.
---
Common Commitment to all Ireland's heritage – North South Agreement on Vernacular Heritage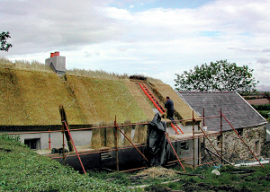 An 'All-Island' commitment to Ireland's vernacular heritage has been established with the signing of the North South Agreement on Vernacular Heritage, supporting traditional buildings etc.
---
Bristol Harbourside landmark Canons House gets GII listing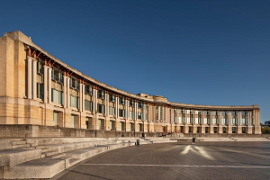 Canons House, a landmark building on Bristol Harbourside, has been awarded Grade II (GII) listed status having been built as a regional headquarters for Lloyds Bank between 1988 and 1991 (Arup)
---
BRE/BEIS project to modernise home energy rating scheme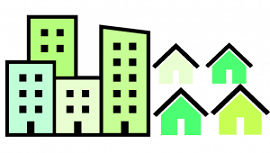 The Building Research Establishment (BRE) has announced a new project with the Department for Business, Energy and Industrial Strategy (BEIS) to improve and modernise the home energy rating scheme used to measure the energy and environmental performance of UK homes.
---
Interdisciplinary IHBC accreditation recognised by CSCS for PQP Cards

Sector lead the Construction Skills Certification Scheme (CSCS) has recognised the IHBC's professional accreditation and support (CPD etc.) in awarding its PQP (Professionally Qualified Person) cards.
---
Unearthing the history of Gloucester's 'the Fleece' Hotel starts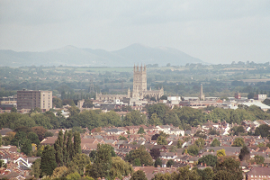 Work to repair a fire-hit medieval hotel in Gloucester is underway as crews have started work to strip back some of the modern trappings and reveal the historic framework.
---
European Heritage Heads Forum statement on Ukraine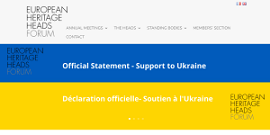 The Secretariat to the European Heritage Heads Forum has has coordinated its declaration of solidarity and support for Ukraine's cultural heritage institutions.
---
Welcome to #IHBC25 – 25 years since we turned professional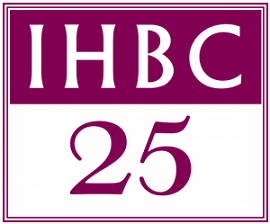 2022 will see the IHBC mark a quarter of a century since our incorporation as a professional body supporting and accrediting built and historic environment conservation specialists. We're kick-starting it by inviting your ideas on how to mark this special year!