England's Railway Heritage from the Air
The Aerofilms archives, now part of the collections of Historic England, were written up in 2014 in a thematic publication to mark their acquisition on behalf of the nation. Results soon followed with richly illustrated books in landscape formats to cover the motoring heritage and the maritime heritage, as seen in shots taken from low-flying planes, a technology that had been developed for military purposes in the first world war.
Another volume now confronts the great quantity of material in which the railways of England and their buildings were the main features picked out by the cameras. The earliest is a picture of Sevenoaks Station in Kent dated 1920, at the very beginning of the Aerofilms enterprise. The 20th century is then recorded up to 1992, the final choice of photographs showing Bridgnorth and Haworth. The coverage is wide, both in geography and topic.
If the 1920s to the '90s are the outer dates, the essence of the book and its greatest value come from the middle years either side of the second world war. The impact of industrialisation on towns and cities is seen graphically before the war with workshops and goods yards crowding around the stations, every inch of space being used for manufacturing and little scope given for the setting of the workers' houses. Another shot of Bishopsgate (City of London), dated 1947, highlights the impact of bombing and the scars left on the dense urban scene. Post-war reconstruction follows: a vast panorama of Plymouth from 1962 shows how modern concrete blocks began their march across a transformed landscape now patterned with motor routes.
Students of railways will be delighted to find termini, smaller stations and the broad swathes of tracks which formerly surrounded them abundantly featured. Other forms of infrastructure, such as viaducts, are seen from the unique viewpoint of an aircraft. The range from great city centres, where much fabric since lost to us is recorded, to small towns and stretches of coastline, provides a picture of England from the air to include its suburbs and beyond.
A view of York and its city walls in 1921 shows open fields and hedgerows at a distance of only a few yards from the four curving platform roofs and the great hotel built next to the station from 1878 to 1896. In a view of Berkhamsted, the London and Birmingham Railway of 1833 sweeps through a narrow gap between the banks of the canal and the Norman motte-and-bailey castle only yards away.
Perhaps even more than the motoring and maritime books that preceded it, the railway volume has a full text by this highly experienced author at each right-hand page opposite the beautifully printed images. It adds up to an account of the country's topography, providing ample evidence of how the Victorians reshaped England both in town and country.
---
This article originally appeared as 'Aerofilms archives' in IHBC's Context 159 (Page 60), published in May 2019. It was written by Graham Tite, conservation officer.
--Institute of Historic Building Conservation
IHBC NewsBlog
Councils considering 'executive powers' as measures to avoid planning gridlock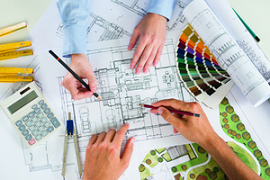 Councils are reported to be considering taking up rarely-used executive powers to keep the planning and development system moving during the coronavirus pandemic.
---
Historic England provides updated flood recovery advice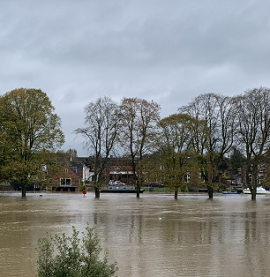 Historic England's 'After a Flood' provides timely advice on how to dry walls properly and avoid further damage to the building fabric.
---
Conservation of Timber Buildings: an example of evolving conservation techniques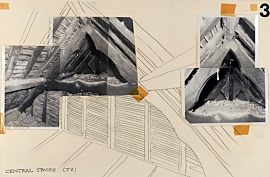 Context Issue 162 offers a peek into an archive of timber conservation history through the records of the practice of FWB and Mary Charles Chartered Architects.
---
Call for VAT rates for Refurbishment to be Reduced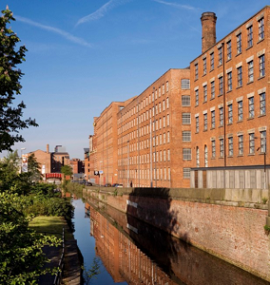 To meet the government's target of being carbon neutral by 2050, we must recycle, reuse and responsibly adapt our existing historic buildings, according to this year's Heritage Counts report, so Historic England and partners are calling for a reduction in VAT rates to incentivise this more sustainable option.
---
Grade II Edwardian swimming baths in Birmingham restored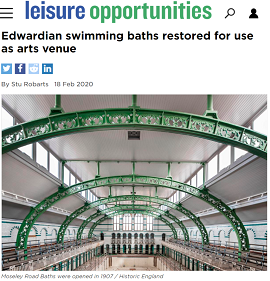 Donald Insall Associates, with the help of Historic England, has completed restoration work of Moseley Road Baths, being converted for use as an arts and culture venue.
---
IHBC Marsh Award Nominations – Closing Date 30 March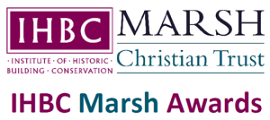 Celebrate your local 'retired members' and 'successful learners' with £500 cash prizes and 2020 Brighton School places!
---
Biodiversity Net Gain through UK Construction Projects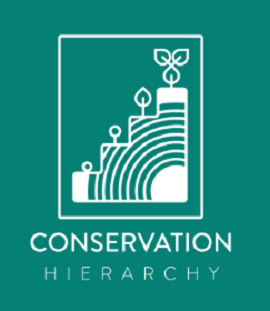 The Conservation Hierarchy is a new framework developed by the University of Oxford to help construction projects achieve Biodiversity Net Gain.
---
How Project Managers for Town Centre Developments can Balance Risk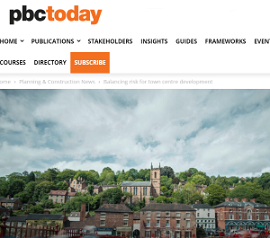 Jacqueline Hughes, senior risk analyst at Equib, in pbctoday discusses how project managers for town centre developments can get their risk management strategies right.
---
Red Tape is Strangling our High Streets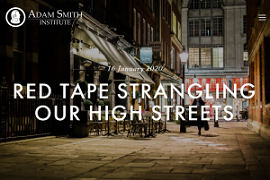 A new paper from the Adam Smith Institute argues that the problem with the High Street has been totally misunderstood, saying that we need to reform restrictive planning rules and reject a policy of managed decline to reinvigorate our town centres.
---
Calculating the full cost of energy used by buildings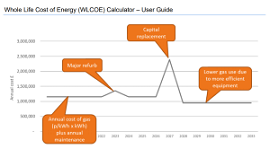 The Whole Life Cost of Energy (WLCoE) calculator – issued by government in BETA form – is intended to help building owners and operators to understand the full financial cost of the energy their buildings use, and welcomes feedback
---
England's heritage worth £31Bn: New Historic England report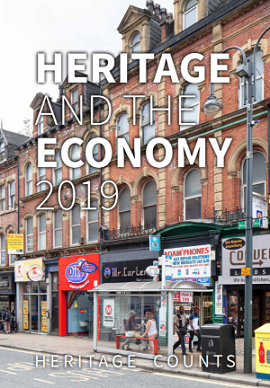 New research published by Historic England (HE) shows the value of heritage to England's economy as it contributes to economic prosperity and growth through jobs in the heritage and construction sectors and from tourism.
---
Part of Roman wall in Chester Collapses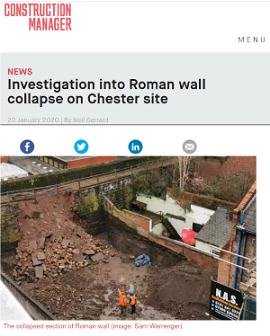 Investigations have begun into what caused part of Chester's Roman city wall to collapse during construction work.
---