England's Motoring Heritage from the Air
England's Motoring Heritage from the Air, by John Minnis, English Heritage, 2014, 306 pages hardback, fully illustrated in black and white.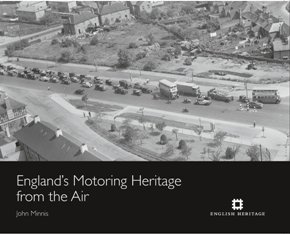 Apart from a short introductory text, this is a collection of photographs with a paragraph of explanation about each of them. Handsome pictures, printed landscape-style and numbering just over 150, are indexed at the back. All were taken from low-flying planes between 1920 and 1974, and originate in the archives of Aerofilms, as acquired by English Heritage in 2007. Organised under 12 headings, the pictures chosen here illustrate various themes such as bus stations, car factories, post-war damage and reconstruction, seaside towns, and the advent of motorways as replacements for a network of main roads already full up by the 1950s.
With planes and aviators left spare after their deployment on the western front, it was natural that there would emerge a peacetime use for reconnaissance from the air, combined with cameras and film that could operate from a plane gliding at low altitude above its subject. Aerofilms began operations in 1919. Its crisp images are portraits in the sense that they combine a plan view with a recognisable elevation of each subject in a single shot. Buildings vitally require this if their locations and main external qualities are to be recorded.
Although Aerofilms worked widely according to the commissions received, the author and the editor, Wendy Toole, have chosen subjects to make up a narrative. It is the story of how well-established or ancient topographies in towns, cities and their outskirts were altered in the 50 years covered here, due mainly to the sudden impact of cars, buses, lorries, trams and the rest. Coventry, with 10 entries in the index, is the most common subject, due both to its 'motown' status and to the radical post-war restructuring of the city centre. All of this is graphically shown for Coventry and many other places. The scale of the factories, most of which are now distant memories only, was astonishing. The images of them act as strong reminders of the nation's manufacturing past as finally erased during the 1970s.
'Britain from Above' is the Historic England website that shows much of the same material as the book but, of course, is infinitely wider in scope. In addition, Carscapes (reviewed in Context 129) provides a full-length, well-illustrated commentary on the variety of buildings connected in all sorts of ways with the invention and commercial development of the car. For the assistance of professionals in search of guidance about the significance of this heritage (much of which is not on the existing statutory lists), Historic England has placed online Buildings and Infrastructure for the Motor Car, 2013/16. This brief document contains a reading list and will be of much use as a way into the subject of garages and other surviving structures.
Motoring and heritage: it seems an impossible combination. Cars and their like are widely felt to be the enemies of cultural values. The growth of motoring, setting aside the question of the physical access to the architectural past it afforded, directly led to massive urban demolitions and to the degradation of the environment in terms of noise, pollution, car parking and so on. The recent work of John Minnis and Kathryn Morrison encourages us to think again about all of this. Motoring has left us with a history and heritage of its own, beyond even what may be found in the numerous displays of collections of vintage cars and bikes. Encouraged by the book's views-from-the-air, a cool and objective approach to some of the most difficult problems of 20th-century history becomes possible.
---
This article originally appeared in IHBC's Context 148, March 2017. It was written by Graham Tite, conservation officer
--Institute of Historic Building Conservation
IHBC NewsBlog
Happy Christmas - gift offers for IHBC members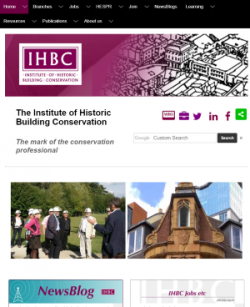 IHBC members can make the best of the season even better and take advantage of some of our member offers - from Pevsners and planning law to standards and freebies.
---
IHBC 2018 School welcomes keynotes Bill Drummond and Jukka Jokilehto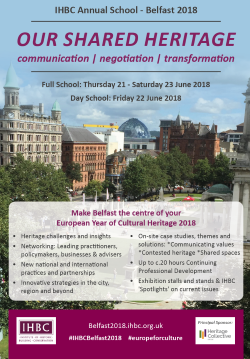 Exploring 'OUR SHARED HERITAGE' in Belfast, June 21-23 2018 features Scottish artist and art provocateur, Bill and Finnish conservation architect and adviser Jukka.
---
Another IHBC application support day sorted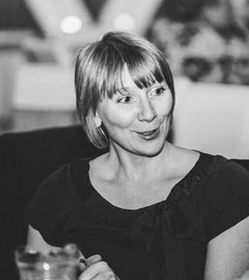 Yorkshire Branch MATE session update from Kate Kendall, IHBC's Learning Education, Training and Standards (LETS) Officer.
---
IHBC Branch survey follow up a monthly Branch and Events NewsBlog to be launched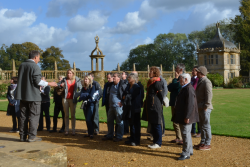 Let our Support Officer, Carla Pianese, know what your Branch is planning and spread the word!
---
IHBC welcomes Heritage Counts 2017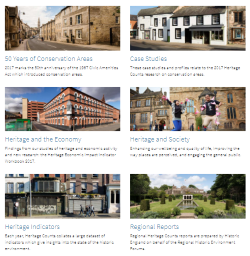 The IHBC has welcomes the launch of Historic England's (HE) Heritage Counts for 2017, which his year focuses on '50 years of conservation areas'.
---
IHBC welcomes new Heritage Council for England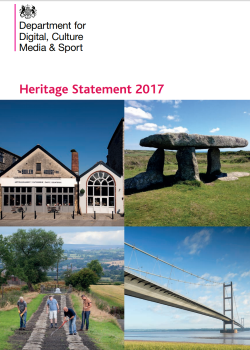 New HAZs, local community commemorations, interim protection review and much more in Minister John Glen's Heritage Statement on Heritage Day.
---
IHBC HESPR top weekly pick from circa £2M of costed work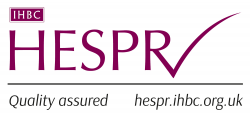 IHBC Director's current top pick for NewsBlog readers features Kings Lynn Urban Archaeological Database (UAD) for Heritage Action Zone (HAZ) £70-75,000, closing 11/01.
---
IHBC on heritage from the doorstep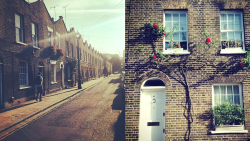 Proposals rejected by Committee for Roupell Street development, a Georgian residential street in the heart of London's Waterloo which was facing a threat to its heritage.
---
IHBC on heritage from the doorstep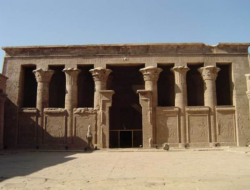 Telegraph owners accused of 'washing hands' of historic GI listed Leeds mill as new deal saves building.
---
Scotland - Planning Bill published on planning and inclusive growth
The Bill is intended to strengthen and simplify the planning system while supporting 'inclusive growth' and is expected to receive Royal Assent in Autumn 2018.
---
International Placement Scheme Call - Research Fellowships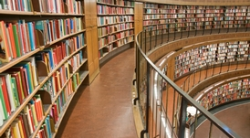 'IPS Fellowship' is aimed at doctoral students, early career researchers and doctoral-level research assistants, closing 25/01.
---
BBC on 6500 people buying crumbling castle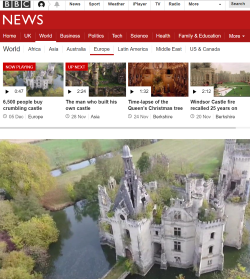 Thousands of internet users have joined forces to save Mothe-Chandeniers chateau in France, reports the BBC.