Digital Transformation in the Construction Project Management Industry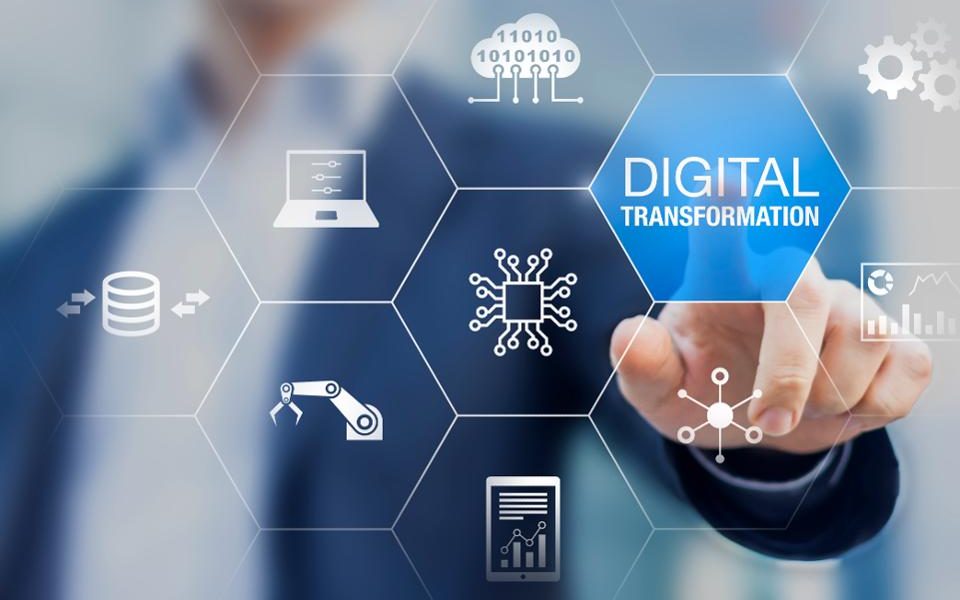 Introduction
The key concept of digital transformation has clung persistently to the construction industry for more than a decade now, yet the industry continues to face considerable challenges in properly implementing it. The major one being to appreciate fully that the construction industry has a completely different attitude when it comes to the implementation of new technology.
Our industry is complex when it comes to retrieving and processing information. Unlike general IT, where information is processed in binary numbers and difficulties are solved using algorithms, human interaction plays a significant part in construction, with problems often being resolved using communication tools by the active participants of a particular project. This interaction aspect naturally makes construction a unique industry with numerous complexities.
The clear objective of digital transformation in construction is to reduce the need for rework and to make the construction management process more efficient. With the construction process being both unique and dynamic, its successful implementation becomes even more complex and needs an innovative technology that can first reduce this cognitive complexity and then make the process linear. This will naturally lead us to the ultimate goal of becoming lean. BIM can gently ease out the construction process in all the distinct phases, typically starting from design and moving through to efficient delivery. Additionally, combining both practices of Lean and BIM will lead to a more efficient construction process, thereby generating value for the prospective client.
The construction process has two immensely important and related phases: namely design; and then production/construction. Unfortunately, there is a significant gap between the two that causes inefficient or ineffective coordination. One clear example is ongoing changes to the design while the construction phase has already been started.
It should be noted that in terms of productivity, the construction industry has shown a tremendous decline over the last 40 years as compared to the other industries (Sacks & Goldin, 2007). Many participants in this industry work by human logic and therefore have different opinions, mindsets, and performance standards. Additionally, the technology used in the construction industry is a subject to varying scenarios based on different projects, meaning that it is not easy to simulate working conditions before the actual execution of the activity. Therefore, it is not justified or fair to compare the construction industry to the others.
One major hurdle in implementing digitalisation in the AECO industry is how to address the issue that significant parts of the construction process are performed on site - such as the laying of bricks, painting, plastering etc. Shifting from manual working processes to comprehensive digitisation, such as with prefabrication, could replace many jobs in our industry with direct and unwelcome social impacts. Additionally, a well-balanced digital transformation is required so that the essence of the unique construction processes does not get lost in chasing the digital revolution.
Summary
To summarise, it is the responsibility of all parts of the construction industry, along with clients, project managers, planners and construction companies, to find a balance between digital platforms and the manual workforce, to ensure that projects are delivered successfully without compromising on any of the relevant fronts.
---
Source: Sacks, R. & Goldin, M., 2007. Lean management model for construction of high-rise buildings. Journal of construction Engineering and Management, 133(5), pp. 374-384.
By Hargeet Kaur ICPMA Steering Committee Member and Arnd Wittchen ICPMA Past President. For more information, contact Hargeet and Arnd at [email protected]
--ICPMA 17:19, 04 Jan 2021 (BST)