Computer aided design CAD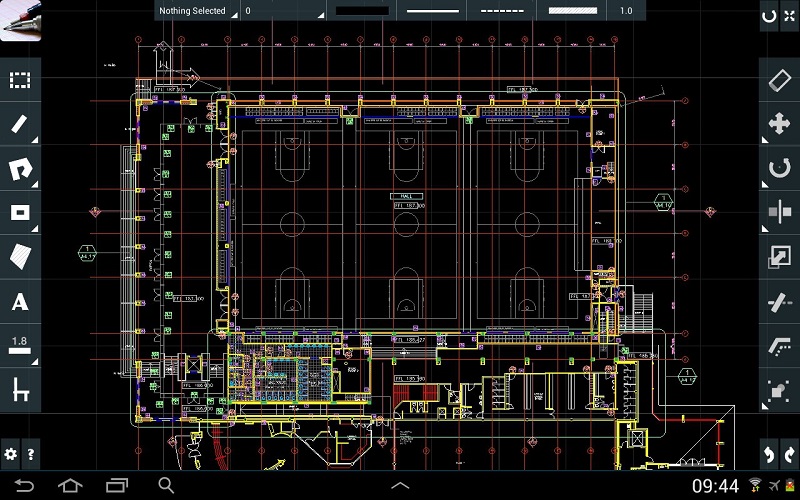 [edit]
Introduction
The term computer aided design (CAD) refers to the use of computers to create graphical representations of physical objects to assist in the design process. It can also refer to the use of computers to prepare presentational images or to prepare production information enabling objects to be manufactured, although sometimes this is referred to as computer aided drafting as it does not necessarily involve designing. In combination, these processes may be referred to as computer-aided design and drafting (CADD).
CAD can be used to create 2D or 3D representations, and can also be used to generate animations and other presentational material. It may allow the addition of supplementary information such as dimensions, descriptions of components, references to specifications and so on.
Specialist CAD software is available for specific purposes, and a wide range of software applications have been developed for use in the design and construction of built assists such as buildings.
CAD can be used to help:
The combination of computer aided draughting and computer aided manufacturing (CAM) has allowed computer numerical control (CNC) of highly-automated end-to-end component design and manufacture. Computers can produce files that translate design information into commands to operate machines, singularly or collectively, to perform pre-set sequences of tasks in the production of building components.
See Computer aided manufacturing for more information.
More recently, the range of possibilities has been increased further by the introduction of economically viable 3D printing.
The introduction of building information modelling (BIM) allows further reduction of errors and improvement to the quality of information and can enable the automatic generation of quantities, cost estimates, ordering and tracking information.
BIM is a very broad term that describes the process of creating and managing a digital model of a building or other facility (such as a bridge, highway, tunnel, and so on), which includes:
See Building information modelling for more information.
Particularly important to the effective use of CAD is the ability to share and re-use information, and this requires the disciplined application of agreed standards of drawing preparation across project teams. This means that the effective use of CAD is as much about collaborative practices as it is about software.
Project standards can be formalised as standard methods and procedures (SMP's) which should be agreed as early in the project as possible and should describe how information is structured, how it will be produced and how it will be managed and exchanged.
The SMP might include agreed standards and procedures for:
The great variety in the extent to which CAD and building information modelling can be used on a project means that it is important to clearly define what is expected and to set this out in tender documents and appointment documents.
According to the NBS National BIM Report 2015, the most popular drawing tools are:
Nemetschek Vectorworks 29%
Autodesk Revit (Architecture/Structures/MEP) 25%
Autodesk AutoCAD 15%
Autodesk AutoCAD LT 13%
Graphisoft ArchiCAD 8%
Other 7%
Bentley Microstation 3%
Bentley Building Suite (Architecture /Mechanical/Electrical/Structural) 1%
Trimble Sketchup (formerly Google Sketchup) 1%
Nemetschek Allplan 0%
[edit]
External references
BIM Directory
---
[edit] Information Requirements
---
[edit] Information Models
---
[edit] Collaborative Practices
---
[edit] Standards
---
[edit] Levels of BIM
---
[edit] Glossary
---
[edit] Guide to BIM Level 2