Entablature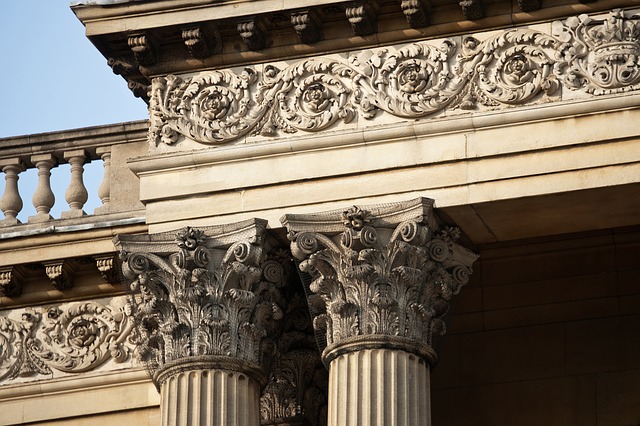 In classical architecture, an entablature is a horizontal assemblage of moldings, bands and detailing in the upper portion of a building. It is placed along the top of, and therefore supported by, vertical columns. It is usual for the entablature to rise in horizontal layers up to either the roof, triangular pediment or arch.
The term is derived from the Latin word for table. This is appropriate since the entablature resembles a table top resting on the legs of the columns.
The entablature varies corresponding to the distinguishing features of the main architectural orders – Doric, Ionic and Corinthian. However, traditionally the entablature includes three main parts:
Entablatures can also be found in building interior design. Here, they may be used to frame an entire room, frame a door header, or act as a fireplace mantel. The intention is that they provide aesthetic quality and order to a room and elevate the design.
Featured articles and news
IHBC Gus Astley Student Award 2017 now open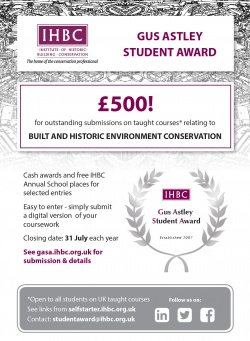 Send in your coursework on a taught course by 31 July for a chance to win a prize and attend the IHBC's Annual School in Belfast in June 2018.
---
Can Wellington (NZ) save its heritage buildings before it's too late?

---
Local military heritage at risk
The Daily Telegraph reports that many small regimental museums are to lose Ministry of Defence (MoD) funding by the end of next decade.
---
Heritage Open Days festival 2016 attended by millions
The Heritage Open Days (HODs) 2016 Impact Report shows an estimated 3 million visitors attending 5293 events with £10m for local economies.
---
International News - Cultural Protection Fund projects announced
The British Council has announced the initial projects to be supported by the Cultural Protection Fund, which will protect heritage overseas.