Entablature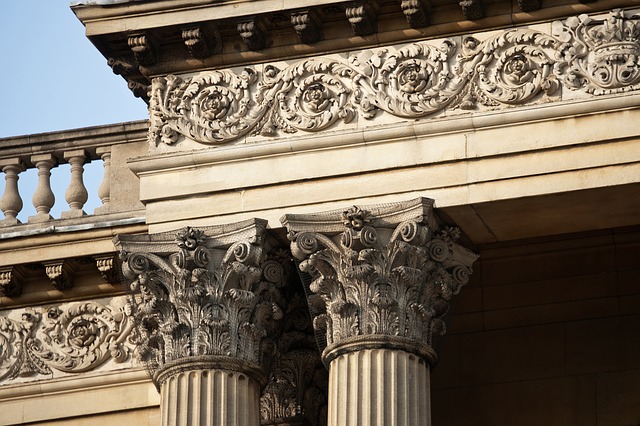 In classical architecture, an entablature is a horizontal assemblage of moldings, bands and detailing in the upper portion of a building. It is placed along the top of, and therefore supported by, vertical columns. It is usual for the entablature to rise in horizontal layers up to either the roof, triangular pediment or arch.
The term is derived from the Latin word for table. This is appropriate since the entablature resembles a table top resting on the legs of the columns.
The entablature varies corresponding to the distinguishing features of the main architectural orders – Doric, Ionic and Corinthian. However, traditionally the entablature includes three main parts:
Entablatures can also be found in building interior design. Here, they may be used to frame an entire room, frame a door header, or act as a fireplace mantel. The intention is that they provide aesthetic quality and order to a room and elevate the design.
Featured articles and news
IHBC asks you to contribute to the debate on gentrification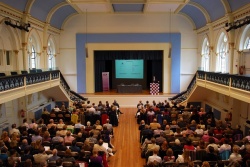 The Guardian reports on the dangers of gentrification - join the debate at IHBC NewsBlogs
---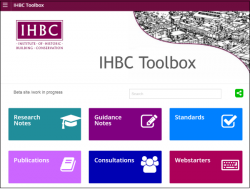 Our Toolbox offers easy access to the essential tools in conservation practice including links to Standards, 22 Practice notes, Consultations and much more.
---
Churchill Barriers to be listed

Second World War structures at Scapa Flow have been recognised as being of national importance by Historic Environment Scotland (HES).
---
Historic brick reservoir image wins award
The image of a covered reservoir in London's Finsbury Park has won the best architecture photograph of the year at the Arcaid Images Architectural Photography Awards 2016.
---
Westminster City Council gains approval for Special Policy Areas
The London Council's plans are given the go-ahead to management development in five unique specialist clusters.
---
Property Flood Resilience Action Plan out
An independent report has been issued relating to flood protection, aiming to help with flood resilience.