Partition wall
To help develop this article, click 'Edit this article' above.
---
Partitions are non-load walls that separate spaces in buildings. As well as spatial division, they can provide; privacy, acoustic and fire separation and flexibility of layout.
Partition walls can be solid, typically constructed from brick or blockwork, or can be a framed construction. Framed partition walls are sometimes referred to as stud walls, and can be constructed from a timber, steel or aluminium frames clad with boarding such as plasterboard, timber, metal or fibreboard. Partition walls may also be glazed.
They may be purpose-designed and constructed or may be modular systems, and can incorporate openings, windows, doors, ducting, pipework, sockets, wiring, skirting, architraves and so on.
Frame constructions may include insulation to prevent the passage of sound or fire between adjacent spaces. It is important therefore that the top and bottom of the wall are properly sealed against the floor and ceiling, and where a raised floor or suspended ceiling is present, it is important to consider the potential for 'flanking' through the voids above and below.
As they are non-load bearing, partition walls can provide good flexibility, particularly if they are lightweight, framed systems, as wall positions can be changed relatively easily and inexpensively without impacting on the overall structure of a building. Depending on the nature of the construction, it may be possible to re-use some, or all of the components of the wall in a different location.
They may also be movable. Movable partition systems include:
Pipe and drape systems with telescopic or fixed horizontal and vertical components that create a removable panel system.
Free-standing screens.
Folding partitions.
Sliding partitions with tracks attached to the floor and ceiling.
Movable partitions are commonly found in exhibitions spaces, hotels, offices and so on.
A partition wall may also be a party wall, that is, a wall that stands on the land of two or more owners. In this case, works to the wall may be subject to the requirements of the Party Wall Act.
The specification of partition walls will depend on the requirements for weight, cost, speed of installation, availability of materials, longevity, durability, flexibility, ease of reconfiguration, sound and fire insulation and surface finish. They may also be required to a perform a secondary structural role, for example supporting cupboards or shelving.
Stud.
lesbian porn i like that
IHBC NewsBlog
IHBC Course Connection Day 2017 held in Birmingham on 23 Nov - update and review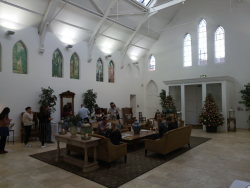 Students from diverse heritage related courses in the UK and Ireland enjoyed an expenses –paid opportunity to learn about built and historic environment conservation and the IHBC.
---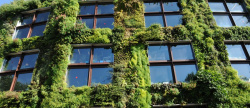 Real estate needs focus on urban context not technical 'green construction' - new professional perspectives on asset management in article by Professor Colin Lizieri.
---
Up to 160 jobs reported at risk at English Heritage Trust
Civil Society reports that EH is planning to cut staff numbers in a bid to be financially sustainable by 2023, and has consulting its staff on the restructure (closed 15 December).
---
How to protect heritage buildings against fire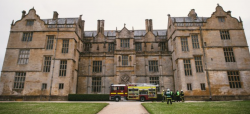 Devon & Somerset Fire & Rescue Service (FRS) has issued advice on protecting heritage buildings against fire.
---
Buildings at Risk Catalogue from SAVE calls for new entries including GII and unlisted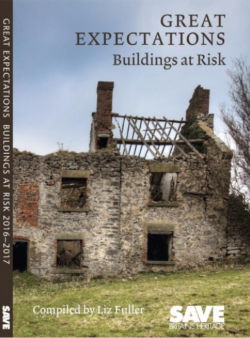 SAVE is looking for Grade II (GII) listed and unlisted historic buildings which are at risk, vacant and in need of a new use and/or new users, by 30 December.
---
Churches Conservation Foundation announces second grant award scheme
The scheme seeks to support young craftspeople with an interest in religious built heritage wanting to travel to increase their expertise and knowledge - closes 26 Jan 2018.