An ethnographic approach to conservation
This article presents a conversation between Tom Yarrow, and CONTEXT, the journal of the Institute of Historic Building Conservation (IHBC).
Tom Yarrow is a senior lecturer and associate professor in social anthropology at Durham University. His research uses ethnographic methods to understand conservation as a social practice, including through an institutional study of Historic Environment Scotland (with Siân Jones) and a recent project on the relationship between heritage and energy in the built environment, funded by the Arts and Humanities Research Council. His research on conservation relates to more general interests in the built environment and the 'social life' of expertise.
CONTEXT: An ethnographic approach is central in your work. What is that?
TY: Traditionally ethnography was associated with the study of 'tribal' people, particularly influenced by the work of Bronislaw Malinowski in the Trobriand Islands at the beginning of the 20th century. His approach relied heavily on the idea of 'participant observation', that is, learning about social practice through taking part in those practices; doing things with people and trying to understand what it is they think they are up to.
More recently the approach has been used to understand a much broader range of social phenomena. Whereas the challenge of earlier ethnography was mostly to make sense of what seemed manifestly strange, ethnographies of social phenomena 'at home' more commonly face the challenge of how to understand what is so familiar that it gets taken for granted.
In this broader tradition, I use ethnographic approaches to try to understand the various ways in which conservation figures in people's everyday lives, whether as an ideology, a personal conviction, a form of professional practice or even, for some, as a problem to be resisted. It is a methodological orientation that seeks to illuminate the manifold complexities and intersecting concerns through which lives are lived, without reducing these to explanations of a more singular kind.
TY: In my work I have employed this general approach to explore conservation as a social arena – a nexus of people, ideas, interests and forms of professional practice. My research is oriented by the overarching question of how this all comes together to create the complex and shifting object that is 'the historic environment'. I am interested in the everyday practice of what this involves, whether for conservation professionals of various kinds, or for others who may share or dispute the value of these approaches. I am particularly interested in the way that some broadly shared principles are made sense of in quite different ways.
For instance, even within a national heritage agency such as Historic Environment Scotland, a focus of some of my research, shared policies and principles intersect with some distinctive professional commitments and traditions of practice. A stone mason and an archaeologist will both be interested in authenticity, but whereas the former might stress how this is grounded by adherence to the principles and traditions of masonry, the latter might give more emphasis to the importance of material continuity. This is just one of many instances in which a shared focus on continuity leads to some very different assessments of what this practically implies (for a more extended discussion of this case see Jones and Yarrow, 2013).
More generally I aim to highlight the sometimes overlapping, often divergent, assumptions that different people hold with respect to the question of whether and how the past should be valued. And to show how this, in turn, relates to distinct orientations regarding how and how much to retain of the material traces it leaves (see particularly Yarrow, 2018, 2017).
This approach builds on a much broader literature that sees heritage as a process, rather than an object (see particularly DeSilvey, 2017); a way of interpreting, assigning and elaborating the value of the past with respect to present and future societies. My own work (often in collaboration with others) is partly distinctive in its attention to the social practices of conservation professionals and the role they variously play in making that object.
CONTEXT: What implications does this have for practitioners working in these fields?
TY: My work is more about conservation than for it, which is to say that my primary aim is to try to explain this as a social practice, rather than to answer the more applied question of how it could be done 'better'. Even so, this research has led me to various conclusions. I hope that some practitioners may find some of these thought-provoking or challenging, if not straightforwardly helpful.
The first is a general point, in fact an unintended implication recognised by some of the subjects of my research. As an ethnographer I try to make explicit how 'common sense' may be less common than is sometimes supposed. Some of the conservation professionals I have worked with tell me they find my descriptions useful: helping them to reflect on the assumptions that are embedded in their daily interactions to the point where they become too familiar to recognise; highlighting the specific ways in which their own approaches may diverge with others, for instance in giving different attention to materials, aesthetics or traditions of practice as sources of value; helping them to see where others were coming from, and how and why they disagreed; highlighting how very practical interventions involve values and choices, even where these sometimes become invisible through routine or professional habit. I am not an expert in this field but I hope that through my descriptions I can hold up a kind of mirror in which people can see their work in a slightly different light.
The second more specific points relate to research that I recently did focusing on the intersection of ideas of heritage conservation with those of energy and environmental conservation, particularly in the context of renovation and retrofit of traditionally constructed buildings in the Cotswolds. There is now a very large body of work on the buildings science and technology of retrofit, but a much less-developed body of social science research on these issues (but see Yarrow, 2016, Fouseki and Cassar, 2015, Pendlebury et al, 2014, for some recent social science perspectives on this).
Without wanting to question the utility of this technologically oriented work, I think it is important to highlight how technological considerations necessarily relate to social ones, insofar as technologies are used (or not) by people. At an end of project workshop attended by stakeholders in both the heritage and energy sectors there was broad consensus on this point. The following conclusions are partly informed by that broader discussion, as well as my own research in this area.
One finding is that energy use is not the same as energy efficiency. Because inhabitants' assessments of the character of buildings relate to the use of these spaces, the relationship between increased efficiency and reduced energy consumption is far from straightforward. Put simply, people use and inhabit old buildings in different ways to new ones, and may tolerate different levels of 'comfort' with respect to heating and light.
This finding indicates the limitations of energy policies and incentives that aim to reduce consumption through technologies that improve efficiency. It also suggests that the 'problem' of energy-inefficiency in traditionally constructed buildings may be overstated by experimental efforts to assess buildings and technologies independently from how they are used in practice. This does not necessarily lend support to the 'do-nothing' approach, but it does underscore the importance of understanding existing practices as the basis for sound intervention.
A second finding is that homeowners, builders and architects come from different backgrounds, have different values, and often appreciate historic buildings in ways that may, or may not, coincide with how conservation professionals value these buildings. It is important for heritage professionals to understand their understandings of authenticity, character and environmental responsibility, as much as there is a need for expert-led advice and education.
A third finding is that although pragmatic and financial considerations are often paramount, many occupants express a very genuine ethical desire to 'do what is right'. However, there are many 'single-issue messages' and a lot of seemingly contradictory advice from agencies who respectively assume heritage and energy efficiency to be paramount concerns. Rather than assume energy as a 'problem' for historic buildings or vice versa (from the perspective of energy efficiency and environmental advocates), it might be more accurate to think of these as different regulatory and value systems that collide in complex and context specific ways (Pendlebury et al, 2014).
Better outcomes for building and energy conservation might therefore result if these agencies and actors worked more closely, to deliver a more joined-up message, and to help people assess and strike contextual balances where genuine tensions arise. That might involve greater acknowledgement of shared interests among these parties. The heritage dogma that old buildings are sustainable seems a rather general and blunt message, even to the extent that it contains a grain of truth. It negates the fact that not all old buildings are sustainable, that an increasing number of historically significant buildings are not traditionally constructed, and unhelpfully dismisses some of the very real dilemmas and conflicts that are faced in this area.
CONTEXT: More generally, what are the potentials or limitations of social science perspectives, and what kinds of contribution can these make to better understanding conservation issues?
Heritage is about the relationship between the past, present and future, and is therefore inherently social. In other words, in asking and answering questions about how the past matters, we can do so only with respect to present social realities. Even while, in theory, social values have been given greater emphasis in recent approaches to heritage, social science perspectives remain relatively marginal in conservation practice.
Relatively few conservation professionals have social science backgrounds, and these kinds of approach are not routinely incorporated in institutions such as Historic Environment Scotland or Historic England. This seems a missed opportunity, most obviously because assessments of the social significance of heritage are being made in the absence of the kinds of approach that can help to understand the social processes through which values are attributed.
References:
This article originally appeared as 'How conservation matters' in IHBC's Context 155, published in July 2018.
--Institute of Historic Building Conservation
IHBC NewsBlog
Ireland's Our Rural Future: support for LA purchase of vacant and derelict buildings for community use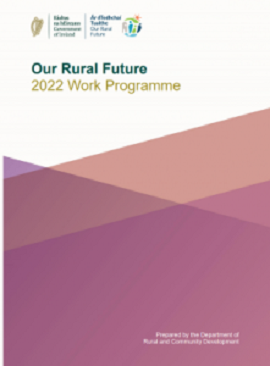 Ireland's Minister for Rural and Community Development, Heather Humphreys, announced a new funding stream to support Local Authorities (LAs) to purchase vacant buildings that could be converted and developed for community use.
---
BBC: Eleven Historic English pubs recognised for their interiors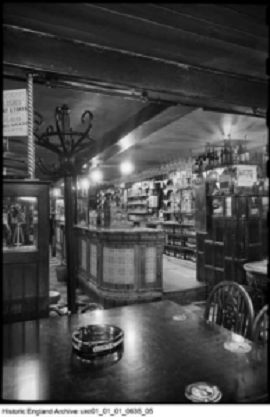 Eleven pubs across England have been recognised for their historic or unusual interiors, as they have been listed, upgraded or relisted.
---
HEF's Heritage Sector Resilience Plan launched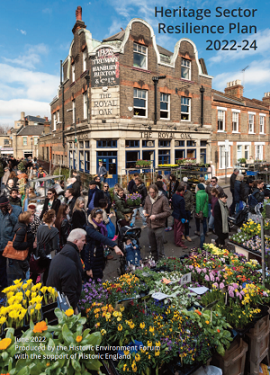 The Heritage Sector Resilience Plan, developed by the Historic Environment Forum (HEF) with the support of Historic England, has been launched.
---
Common Commitment to all Ireland's heritage – North South Agreement on Vernacular Heritage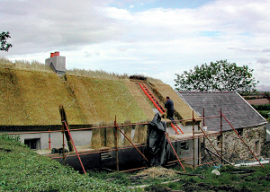 An 'All-Island' commitment to Ireland's vernacular heritage has been established with the signing of the North South Agreement on Vernacular Heritage, supporting traditional buildings etc.
---
Bristol Harbourside landmark Canons House gets GII listing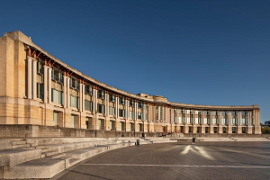 Canons House, a landmark building on Bristol Harbourside, has been awarded Grade II (GII) listed status having been built as a regional headquarters for Lloyds Bank between 1988 and 1991 (Arup)
---
BRE/BEIS project to modernise home energy rating scheme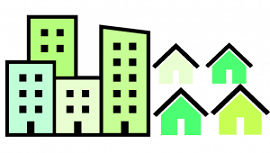 The Building Research Establishment (BRE) has announced a new project with the Department for Business, Energy and Industrial Strategy (BEIS) to improve and modernise the home energy rating scheme used to measure the energy and environmental performance of UK homes.
---
Interdisciplinary IHBC accreditation recognised by CSCS for PQP Cards

Sector lead the Construction Skills Certification Scheme (CSCS) has recognised the IHBC's professional accreditation and support (CPD etc.) in awarding its PQP (Professionally Qualified Person) cards.
---
Unearthing the history of Gloucester's 'the Fleece' Hotel starts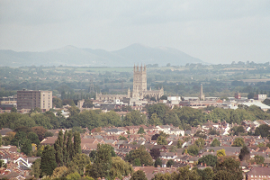 Work to repair a fire-hit medieval hotel in Gloucester is underway as crews have started work to strip back some of the modern trappings and reveal the historic framework.
---
European Heritage Heads Forum statement on Ukraine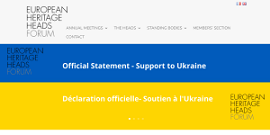 The Secretariat to the European Heritage Heads Forum has has coordinated its declaration of solidarity and support for Ukraine's cultural heritage institutions.
---
Welcome to #IHBC25 – 25 years since we turned professional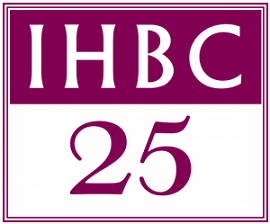 2022 will see the IHBC mark a quarter of a century since our incorporation as a professional body supporting and accrediting built and historic environment conservation specialists. We're kick-starting it by inviting your ideas on how to mark this special year!