10 construction manager tips for successful project execution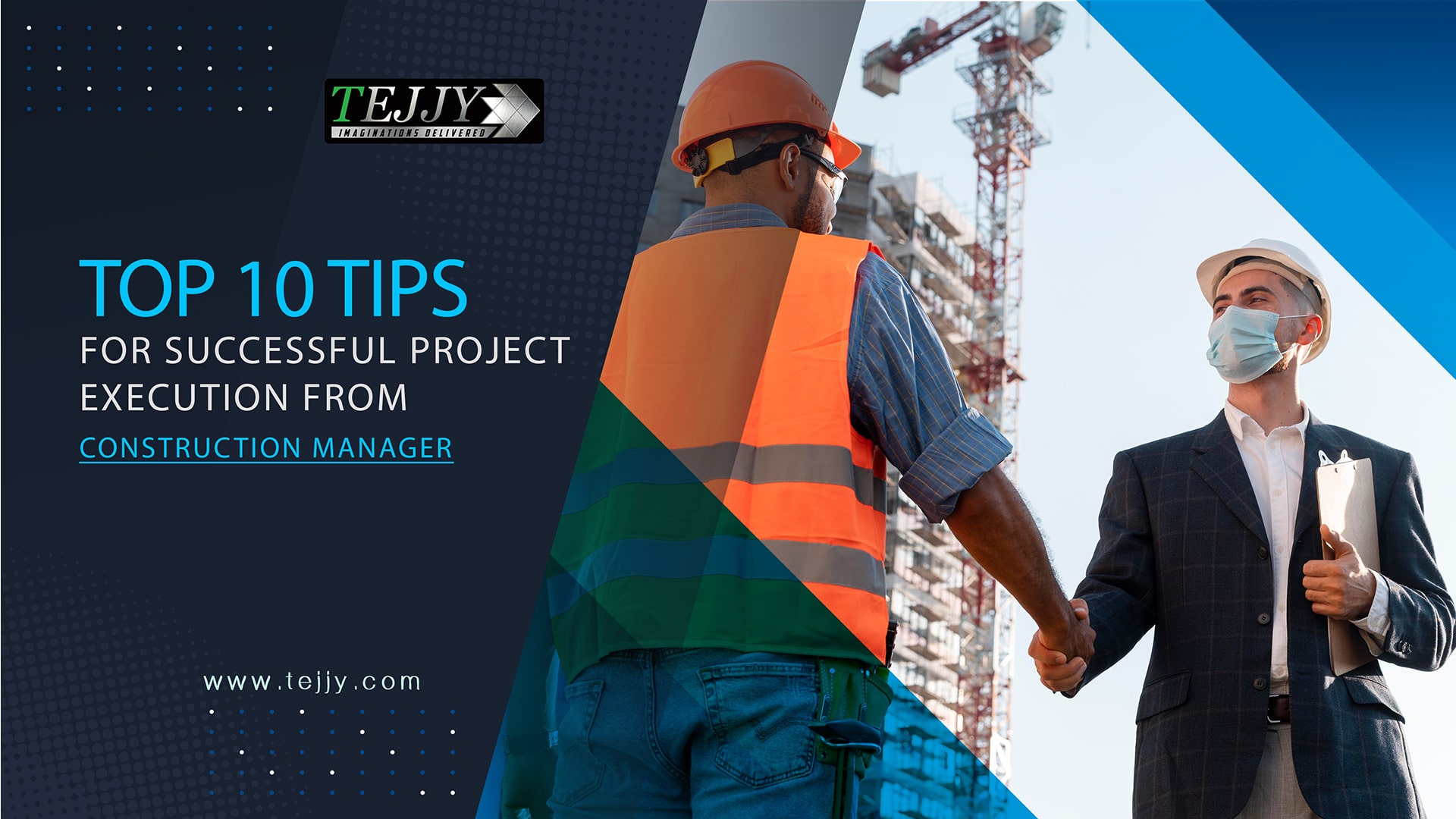 [edit]
General Introduction
Construction project execution is one of the most time-consuming processes. It can stretch from a few months to years, depending upon factors such as the size of the construction project, the size of the project team, technologies used and the quality of work. However, successful completion of the construction project is highly depend upon the construction management and the construction manager on site.
Successful completion means that the project manager completes the project within the budget and the specified timelines with optimum use of the resources.
Project execution is defined as the act of executing the activities to successfully complete the project. It is the third phase of the project after project initiation and project planning and is followed by project monitoring and project closure. The main aim of project execution is to complete the building construction project within the stipulated time, and budget and with the quality and specifications set out in the construction project management plan.
Typically being the longest phase in the construction lifecycle, the project execution phase is the most vital phase.. The building construction is highly influenced by a few factors such as –
The construction manager mainly focuses on three points during project execution:
[edit] Top 10 tips for successful project execution
Construction management and its strategies can benefit the AEC projects in several ways:
[edit]
Conclusion
Construction project management (PM) differs from traditional project management in that it necessitates and incorporates substantial knowledge of the construction industry, a field with its own set of issues. It necessitates careful planning and scheduling in order to ensure the job is completed on time. Document all stages of your project, keep all stakeholders informed and encourage strong team collaboration. Construction managers, through their construction management skills, can facilitate hassle-free execution of the construction activities from start to finish. Adoption and implementation of the right technologies can also help the successful execution and completion.
BIM Directory
---
[edit] Information Requirements
---
[edit] Information Models
---
[edit] Collaborative Practices
---
[edit] Standards
---
[edit] Levels of BIM
---
[edit] Glossary
---
[edit] Guide to BIM Level 2