Pre-construction services agreement PCSA
Pre-Construction Services Agreements (PCSAs), sometimes referred to as Pre-Contract Services Agreements, enable clients to employ contractors before the main construction contract commences.
Typically they are part of a two-stage tender process, used in the first stage to procure contractor involvement in the design process. This can enable the contractor to:
This early involvement of the contractor should improve the buildability and cost-certainty of the design as well as creating a better integrated project team and reducing the likelihood of disputes.
The PCSA will define the services that are required of the contractor during the pre-construction phase and is generally similar to a consultancy agreement. It should make clear whether the contractor is undertaking design work, whether they will have any design liability, and what will happen to this liability if they are not appointed for the second stage. It should also set out the method of payment, and any provisions for deferred payment.
The contractor appointed under the PCSA will not necessarily be appointed for the second-stage construction contract. However, the client inevitably loses leverage in the second-stage of the tender process, as the contractor becomes embedded in the team and potential competitors lose interest once they find out that another contractor has been awarded the first-stage tender.
However, a longer period of familiarity with the project creates better relationships as well as a reduction in learning curves and programme performance, and so, whilst tender prices for two-stage contracts may initially be higher than single-stage tenders, which are subject to full competition, the final account tends to include fewer variations and fewer claims. Competition can be introduced into the second stage by an open-book approach to the tendering of sub-contracts.
It is important that the client ensures they have some means of securing an alternative bid if second-stage negotiations fail, albeit this is likely to result in delays and difficulties regarding design liability.
PCSAs are often used on design and build projects to obtain early input from the contractor. They can also be used to obtain pre-construction services by specialists, appointed either by the contractor, or by the client (for example on a construction management contract) or on Private Finance Initiative (PFI) or Public Private Partnership (PPP) projects to obtain contractor input to a consortium bidding for a project.
The JCT publishes two standard forms of PCSA, one for general contractors and one for specialists.
[edit]
External references
Maxwell Winward: Pre-Construction Services Agreements.
IHBC NewsBlog
Mapping tool for unused construction materials launched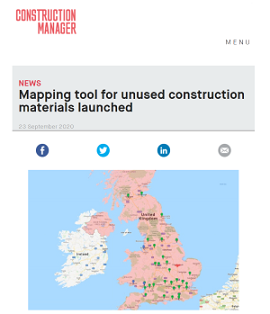 A mapping tool that provides contractors and their suppliers with a central database of local Materials Exchange Platform (MEP) projects to help cut waste by finding a home for unused materials has been launched.
---
'Unusual' WW2 sites listed and upgraded to mark 80th anniversary of Battle of Britain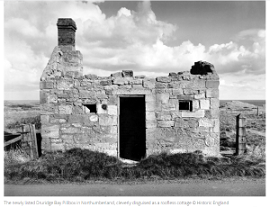 An air raid shelter, a pillbox cleverly disguised as a roofless cottage, a rare Chain Home radar defence tower, and a war memorial have been granted protection.
---
Derby City Council plans to knock down the 43-year old Assembly Rooms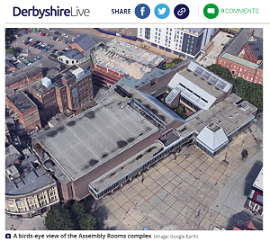 A planning application has been submitted by Derby City Council to knock down the Assembly Rooms – which has played host to the likes of Elton John, Iron Maiden, Take That, etc.
---
RIBA launches new contracts for the provision of conservation architectural services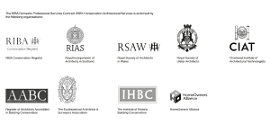 Specifically tailored for conservation projects, the Royal Institute of British Architects (RIBA) has launched two brand new professional services contracts.
---
Liverpool Mayor blocks £5m zip wire plan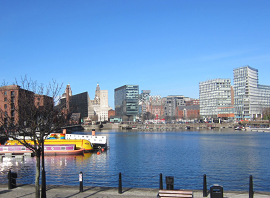 Liverpool Mayor Joe Anderson has made a dramatic intervention into the zip wire row which has divided people, politicians and businesses in the city.
---
Big Ben's roof is revealed as conservation work continues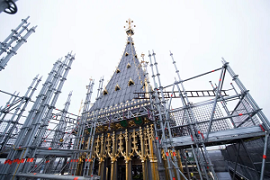 The roof of the Elizabeth Tower (also known as Big Ben) is slowly becoming visible again from 28 September 2020, as part of the scaffolding is removed.
---
Discover webinars, lectures, training, and other events via IHBC's CPD Circular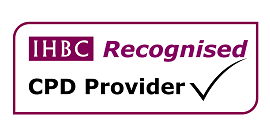 The IHBC lists quality providers of education and learning in the historic built environment, and emails a monthly recap of their upcoming events.
---
Denmark's 300-year-old homes of the future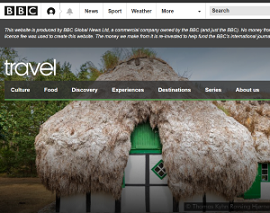 On Læsø, houses are thatched with thick, heavy bundles of silvery seaweed that have the potential to be a contemporary building material around the world.
---
Upcoming Heritage Open Days to feature in-person and online events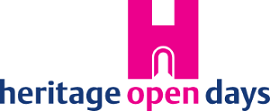 For the first time in its history, England's largest festival of heritage and culture will feature online events as well as in-person activities. Heritage Open Days (HODs) returns in September, thanks to support from players of People's Postcode Lottery.
---
RSA report 'Heritage for inclusive growth' published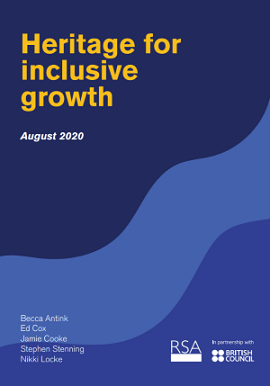 The Royal Society for the encouragement of Arts, Manufactures and Commerce (RSA) shows the scale of the 'missed opportunity' if we continue to separate heritage policymaking and economic policymaking.
---