Essential Urban Design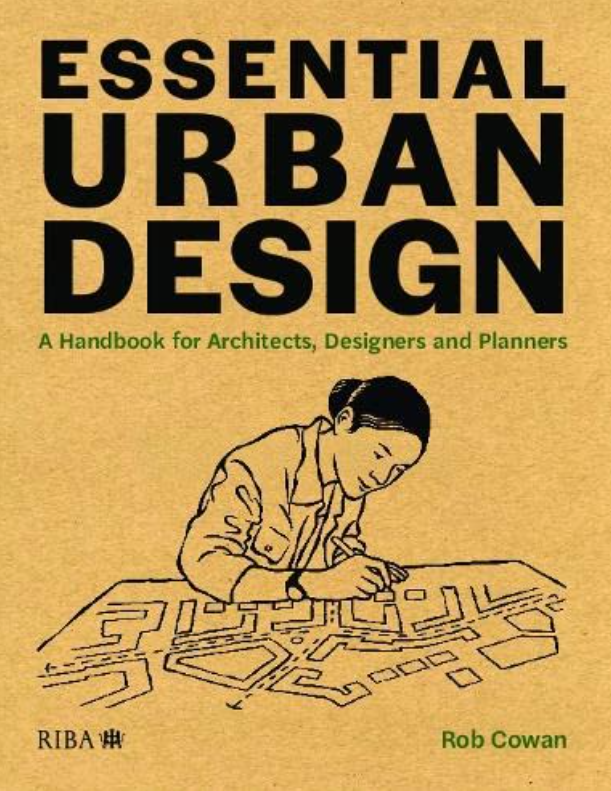 Essential Urban Design, Rob Cowan, RIBA Publishing, 2021, 218 pages, extensively illustrated.
There have always been tensions in the planning system over the importance of design. These are apparent in the government's publication of the National Design Guide 2021 on the one hand, but expansion of permitted development rights on the other. This book by Rob Cowan is a timely publication, targeted at architects, designers and planners. It could also be useful to communities, such as those involved in community planning and projects.
The book is well illustrated and clearly written. It places emphasis on urban design as an essential part of good planning, addressing key land use issues; for example, the need for housing to be supported by community facilities and services.
Chapter 1 is a really useful history of the development of urban design and planning thinking and practice, with reference to many pioneers, theorists and practitioners (from Vitruvius onwards). This provides a useful foundation and summary for the remainder of the book.
Chapter 2 deals with key objectives or elements of urban design, including building design and landscape design, and also touches on things like infrastructure, management, maintenance, and adaptability and biodiversity. Chapter 3 addresses context and character, including physical and social, economic, political and cultural factors.
Chapter 4 addresses politics, collaboration and the role of local authorities. This deals with decision-making processes within a democratic context. There is an interesting discussion of motivations for professionals, from application of professional expertise to more collaborative approaches. The chapter includes practical guidance on how local planning authorities can maintain design quality, supported by an interesting diagram of deteriorating jellies. Design statements and design review are also addressed.
Chapter 5 deals with strategic urban design and master planning. Strategic urban design is illustrated by the Glasgow Development Agency and redevelopment of the Gorbals, and various other examples, demonstrating how urban design often needs to be considered over a wide area and extensive timescale. The chapter lists common reasons for master planning failures, and there is material on design codes.
The book is illustrated throughout, with real-world examples, and useful lists of what to do – and what not to do. It concludes with a list of 10 urban design essentials, based on the previous chapters.
There is no shortage of books on urban design, from theory to practical guidance, including some classic but also lengthy texts. Collectively this could be overwhelming for time-pressed people, including development managers and neighbourhood planning bodies. A clear, concise and accessible guide is therefore a more realistic prospect, and this book hits the nail.
If I were to recommend one book to anyone wishing to learn about urban design, this would be it. Equally, for those more experienced in the topic, it is a useful summary and refresher, complete with practical checklists.
---
This article originally appeared as 'Design in the real world' in the Institute of Historic Building Conservation's (IHBC's) Context 174, published in December 2022. It was written by Dave Chetwyn, Urban Vision Enterprise CIC.
--Institute of Historic Building Conservation
IHBC NewsBlog
Part of historic Old Courthouse in Cockermouth collapses into river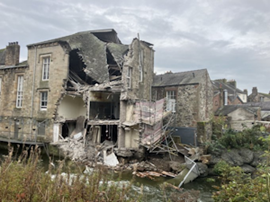 A section has fallen away and landed in the River Cocker below, including the back walls over three floors, sections of flooring and parts of the roof.
---
Scaffolding removed from Salisbury Cathedral after 37 years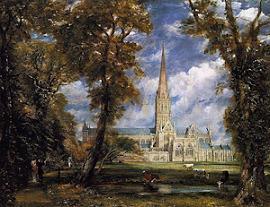 Starting with a survey in 1986, the 'topping out' ceremony took place 7 Sep 2023.
---
Demolition of Kirkcaldy's Category B former Kitty's nightclub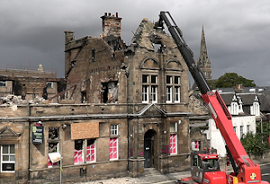 Following a fire, engineers confirmed that the building faced complete demolition.
---
Irreplaceable Welsh castle saved from collapse thanks to £2.2m grant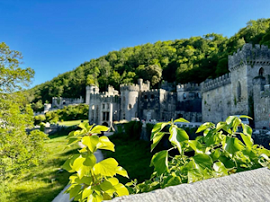 Wales' Gwrych Castle has a funding lifeline from the National Heritage Memorial Fund (NHMF) as part of its Covid-19 Response Fund
---
New interactive models of the 'Dinosaurs' sculptures in Crystal Palace Park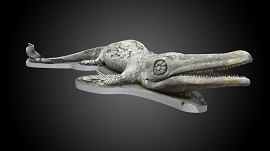 Interactive 3D models have been created of the 29 surviving 'dinosaurs' in Palace Park, South London.
---
How was it built – the Iconic Forth Bridge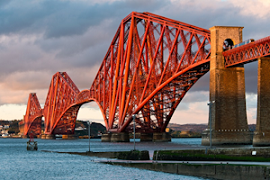 The Forth Bridge is one of the engineering wonders of the world. From the Engine Shed HES, find out more about how this incredible structure was built and what the conservation challenges are today.
---
Stirling's Christie Clock Tower demolition 'over safety' sparks Council investigation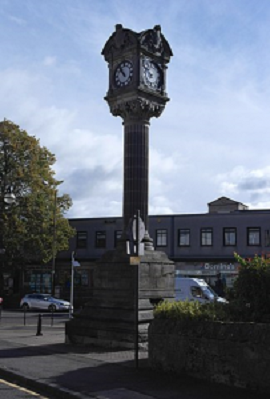 A clock tower which stood in Stirling for 117 years has been controversially and dramatically demolished by the local council over safety fears
---
The Natural Stone Source Book 2023-24 Specifiers Guide published

This guide is designed to be both inspirational and educational, providing the information and creative stimulation needed for successful completion of a natural stone project.
---
Context C176 published - World Heritage Sites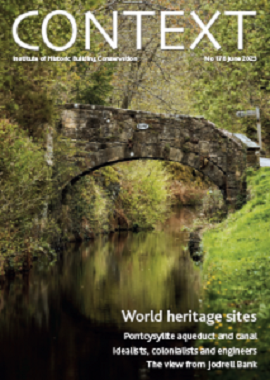 The issue explores the diverse facets of conservation of World Heritage Sites from across our globe.
---
Historic Environment Scotland unveils plans for new Archive House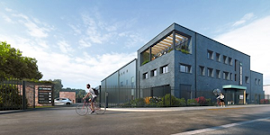 The innovative project will be an exemplar of reuse and retrofit of an existing building.