Rescue and Reuse: communities, heritage and architecture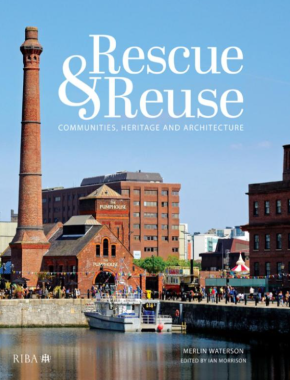 Rescue and Reuse: communities, heritage and architecture, Merlin Waterson, edited by Ian Morrison, RIBA Publishing, 2019, 166 pages, two black and white and 106 colour illustrations, hardback.
---
What do these buildings have in common: working-class houses, mansions, town halls, markets, chapels, castles, stables, shipyards, boathouses, barns, and cinemas? They, and many others, are rescued historic buildings that were facing the bulldozers or were left in a sad state of slow deterioration, which merely delayed the arrival of the bulldozers. Some buildings have lost their original functions. Others did not meet modern standards and regulations. Local authorities were unable to keep them because of the drastic cuts of funding. The private sector did not find them attractive for investment.
Rescue and Reuse is a heart-warming catalogue of success stories of community-led safeguarding and rehabilitation projects for historic buildings up and down the country. Communities refused to let go of historic buildings that gave a sense of place to their localities. Different types of buildings in various localities have been saved and were given new lives, thanks to vigilant local communities, visionary individuals, efficient building preservation trusts, resourceful architects, cooperative local authorities, and the funding from local and national bodies such as the Architectural Heritage Fund and Historic England.
The book consists of 10 chapters, according to the functions that were given to historic buildings after their restoration. Each chapter starts with a general discussion of the function in question, followed by case studies of prize-winning projects. This grouping is useful as it highlights the challenges and opportunities that are particular to a certain function. For example, the third chapter discusses rehabilitating historic buildings as private homes, which limits access to public and charitable funds because it does not permit public access.
On the other hand, bank loans and private sector funding could be an alternative if the newly created residences were in demand, and thus financially feasible. This could work with 'revolving funding' by using the proceeds of property sales in revitalisation projects for further properties. The last chapter makes the case for introducing conservation into the curriculum of architectural education. It also makes the point that government funding should be made available as it is the only possible way to save some categories of historic buildings. The text is easy to read, with plenty of photographs and no specialised jargon or technical details.
Rescue and Reuse demonstrates the feasibility of saving and reusing historic buildings, not only from an economic point of view, but more importantly, for their role in preserving a sense of community and the identity of place. It demonstrates that radical localism can secure sustainable conservation and revitalisation for the built heritage. The book is a great resource for local communities, decision makers, businesses and others who may be looking for inspiration, encouragement and ideas for giving historic buildings new roles for the future.
---
This article originally appeared as 'At risk no longer' in Context 166, published by the Institute of Historic Building Conservation (IHBC) in November 2020. It was written by Hossam Mahdy, international freelance consultant on the conservation of built heritage.
--Institute of Historic Building Conservation
IHBC NewsBlog
BT dials up 'Adopt a Kiosk' scheme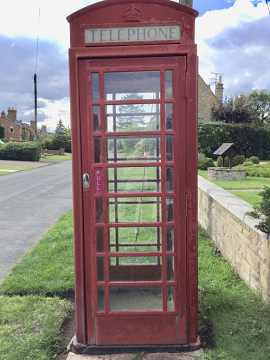 BT has revealed that almost 4,000 of its iconic red phone boxes across the UK are available for local communities to adopt for just £1.
---
Watch IHBC's webinar on 'Retrofit of Traditional Buildings'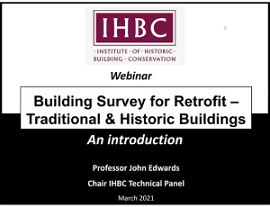 On 26 March the IHBC, led by Prof. John Edwards, hosted a free one-hour CPD webinar 'Introduction to Building Survey for Retrofit' for sector professionals.
---
Has the world left Europe behind?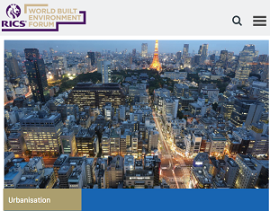 Greg Clark, writing an opinion piece for RICS, explores how good governance in cities pays dividends.
---
AHF on 'Transforming Places through Heritage'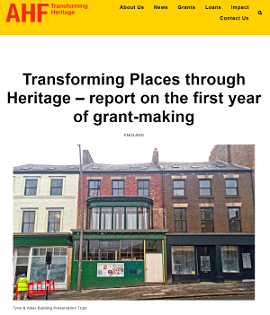 The Architectural Heritage Fund has issued a report on the first year of its 'Transforming Places Through Heritage' grants programme, funded by DCMS.
---
'Star Cities', Marvels of Renaissance Engineering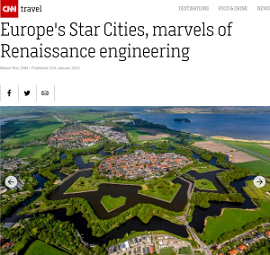 Europe's star cities are scattered all over Europe but their perfect geometrical beauty can only be fully admired when seen from above.
---
COTAC Releases Insight 1 series – The Need to Appreciate the Built Heritage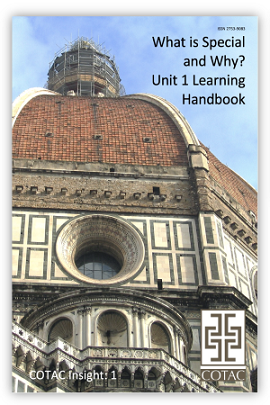 The freely available Insight 1 series targets a wide range of cohorts who wish to gain an appreciation of practical heritage conservation.
---
Palace of Westminster 'deteriorating faster than it can be fixed'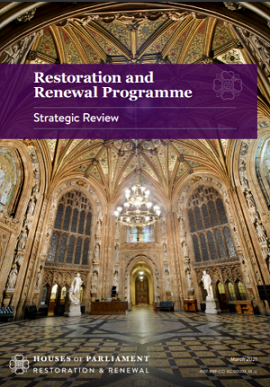 The restoration and renewal of the Palace of Westminster is of 'paramount importance' according to the recent strategic review.
---
Find Webinars and other Events pertaining to Heritage Conservation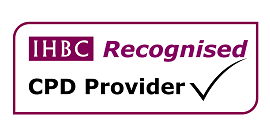 The IHBC's monthly CPD Circular showcases upcoming Events, Awards, Placements, Bursaries & Scholarships, Calls for Papers and more from across the UK and beyond.
---
139-Year-Old Victorian house moves through San Francisco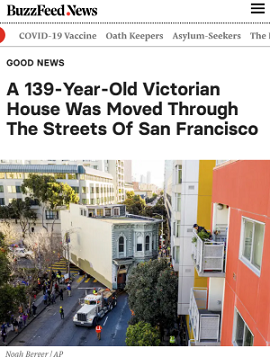 The move of a 139 year old Victorian House through the streets of San Francisco drew an excited crowd of onlookers who came out to watch a truck slowly and carefully pull the historic house through the streets.
---
'Local Heritage Listing: Identifying and Conserving Local Heritage' Published
Historic England has published a new edition of its advice note on how local heritage listing and local heritage lists can be formally identified as part of the wider range of designation so that they can be taken into account in planning applications.