Rescue and Reuse: communities, heritage and architecture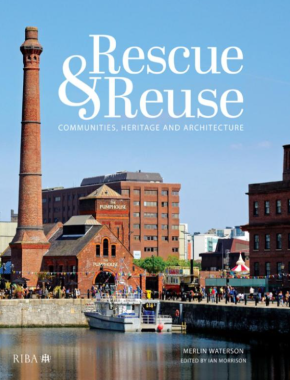 Rescue and Reuse: communities, heritage and architecture, Merlin Waterson, edited by Ian Morrison, RIBA Publishing, 2019, 166 pages, two black and white and 106 colour illustrations, hardback.
---
What do these buildings have in common: working-class houses, mansions, town halls, markets, chapels, castles, stables, shipyards, boathouses, barns, and cinemas? They, and many others, are rescued historic buildings that were facing the bulldozers or were left in a sad state of slow deterioration, which merely delayed the arrival of the bulldozers. Some buildings have lost their original functions. Others did not meet modern standards and regulations. Local authorities were unable to keep them because of the drastic cuts of funding. The private sector did not find them attractive for investment.
Rescue and Reuse is a heart-warming catalogue of success stories of community-led safeguarding and rehabilitation projects for historic buildings up and down the country. Communities refused to let go of historic buildings that gave a sense of place to their localities. Different types of buildings in various localities have been saved and were given new lives, thanks to vigilant local communities, visionary individuals, efficient building preservation trusts, resourceful architects, cooperative local authorities, and the funding from local and national bodies such as the Architectural Heritage Fund and Historic England.
The book consists of 10 chapters, according to the functions that were given to historic buildings after their restoration. Each chapter starts with a general discussion of the function in question, followed by case studies of prize-winning projects. This grouping is useful as it highlights the challenges and opportunities that are particular to a certain function. For example, the third chapter discusses rehabilitating historic buildings as private homes, which limits access to public and charitable funds because it does not permit public access.
On the other hand, bank loans and private sector funding could be an alternative if the newly created residences were in demand, and thus financially feasible. This could work with 'revolving funding' by using the proceeds of property sales in revitalisation projects for further properties. The last chapter makes the case for introducing conservation into the curriculum of architectural education. It also makes the point that government funding should be made available as it is the only possible way to save some categories of historic buildings. The text is easy to read, with plenty of photographs and no specialised jargon or technical details.
Rescue and Reuse demonstrates the feasibility of saving and reusing historic buildings, not only from an economic point of view, but more importantly, for their role in preserving a sense of community and the identity of place. It demonstrates that radical localism can secure sustainable conservation and revitalisation for the built heritage. The book is a great resource for local communities, decision makers, businesses and others who may be looking for inspiration, encouragement and ideas for giving historic buildings new roles for the future.
---
This article originally appeared as 'At risk no longer' in Context 166, published by the Institute of Historic Building Conservation (IHBC) in November 2020. It was written by Hossam Mahdy, international freelance consultant on the conservation of built heritage.
--Institute of Historic Building Conservation
IHBC NewsBlog
IHBC Annual School 18 June 2021: Over 25 MarketPlace Stalls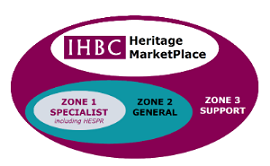 IHBC's Virtual Annual School 2021 MarketPlace stalls provide access to over 25 of the sector's most influential organisations. Book now to join!
---
IHBC Annual School: Historic Places - People Places: 18 June 2021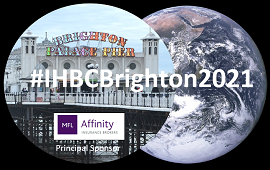 IHBC's 2021 virtual conference examines how we can best change and sustain places for the benefit of people, led by expert practitioners boasting international, national and local profiles and experiences.
---
Europe's top heritage awards honour 24 exemplary achievements from 18 countries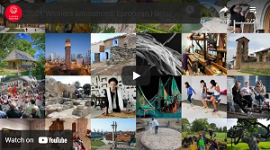 The 2021 winners of the European Heritage Awards / Europa Nostra Awards have been announced.
---
10 Local Councils in England to test the use of digital tools in planning process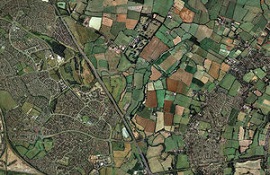 England's Housing Minister has announced a £1.1 million fund to test the use of digital tools and data standards across 10 local areas.
---
LABC launches new home improvement website: Front Door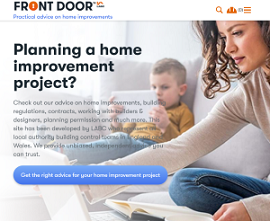 Created by the Local Authority Building Control (LABC), Front Door provides practical guidance on home improvements and renovations as well as technical advice on obtaining building control and planning approvals.
---
Oriel College decision on 'Rhodes' and Related Issues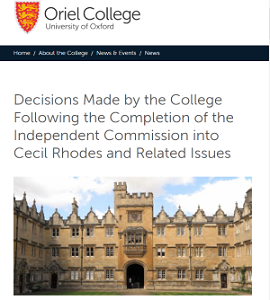 The Independent Commission established by the Governing Body of Oriel College on the memorials and legacy of Cecil Rhodes has reported.
---
Platt's Eyot fire: River Thames GII Boatyards Destroyed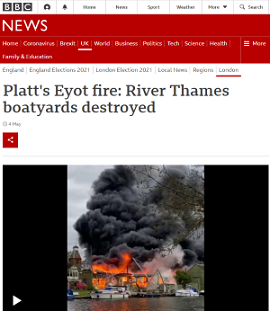 A huge blaze has destroyed two Grade-II listed boatyards on a River Thames island.
---
St Albans Cathedral restoration features a figure wearing a face-mask!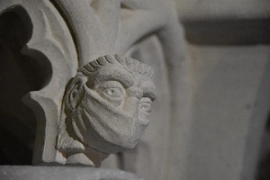 The medieval shrine of St Amphibalus has been restored to its former glory, now with 'a modern addition of a face wearing a face-mask to commemorate the shrine's restoration project' in the pandemic!
---
Ulster Canal to be Restored and Reopened in Border Region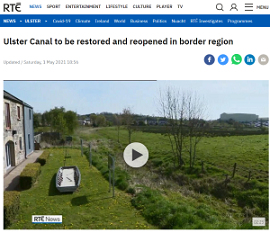 A section of the Ulster Canal, a disused canal in the border region of Monaghan and Fermanagh, will be restored and reopened as a public amenity more than 90 years after it was abandoned.
---
Remains of 'high-status' Roman villa and bath-house found in Scarborough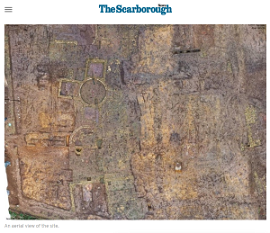 One of the most stunning Roman finds ever unearthed in Britain has been discovered on the site of a new housing development in a village near Scarborough.