Listed Buildings and Other Heritage Assets (fifth edition)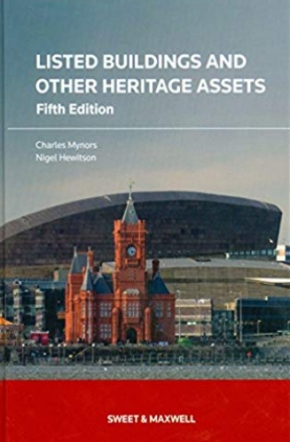 Listed Buildings and Other Heritage Assets (fifth edition), Charles Mynors and Nigel Hewitson, Sweet and Maxwell, 2017, 834 pages, hardback.
---
Here is the fifth edition of the bible for all those professionally engaged in the business of heritage assets and their management. Much has changed since the last edition (2006), including the widespread adoption, as here, of that useful catch-all term 'heritage assets'. We have bidden farewell to PPGs 15 and 16, embraced (with varying degrees of enthusiasm) the National Planning Policy Framework and its associated guidance, tried to get our heads around the Enterprise and Regulatory Reform Act, taken on board the Equality Act, seen the arrival of Historic England (a branding rather than a legal matter, as Mynors points out) and seen a number of landmark legal judgements, for example on setting.
Legislators have also been busy in the devolved nations; 'indeed this may be the last time we are able to cope with the diverging systems of law and policy in all four parts of the United Kingdom'. And that is before we start making adjustments for life outside the EU. One thing is certain, a sixth edition will be needed, probably fairly soon, and it will look very different from this one. Paradox: why does the business of conservation have to be characterised by so much by flux?
Charles Mynors, a rare (unique?) example of a barrister who has also been a conservation officer, will be well known to many Context readers for his once-regular column, 'M'learned friend'. An invitation from the Law Commission to sort out planning in Wales meant that for this edition he has had to enlist help, from Nigel Hewitson (former legal director of English Heritage). The meat of the book comes in five parts, each introduced by a couple of pithy and sometimes subversive quotes.
The first part sets out the framework and background to current law and policy, and includes an international section. The second guides us through the various forms of designation, and addresses such thorny issues as the extent of listing and definitions of curtilage. Part 3 concerns repair, maintenance, finance and public acquisition, and Part 4 procedural and other matters (including a section on places of worship). The final part concerns enforcement and prosecution. There follows a useful set of appendices, 21 of them, including pro formas for repairs notices, listed building enforcement notices and so on.
As in previous editions, the language is clear, jargon-free and often (given that the territory is potentially as dry as dust) entertaining. The authors are not afraid of offering (or implying) their own opinions – for example, that the concept of conservation areas is in danger of being degraded by excessive or inappropriate designation, and that 'listing is a form of compulsory acquisition of owners' rights, but with the critical feature that there is no financial compensation'. Discuss?
This book is an indispensable aid to all who toil in the conservation vineyard. You will not get a lot of change from £200, but at less than an hour of a lawyer's time, that can be considered a snip.
---
This article originally appeared as 'Cheaper than a lawyer' in IHBC's Context 155, published in July 2018. It was written by Andrew Derrick, a director of the Architectural History Practice (AHP).
--Institute of Historic Building Conservation
IHBC NewsBlog
CIC's Coronavirus Digest review and survey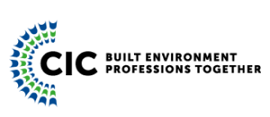 The Construction Industry Council's (CIC's) 'CIC Coronavirus Digest – Issue 8' surveys the latest government advice with updates from the construction industry.
---
COVID-19: Advice and Updates collated from the Heritage Sector
Organisations with conservation links have been collating resources on COVID-19 impacts, including Built Environment Forum Scotland (BEFS), Historic Environment Forum, The Heritage Alliance (THA), and Historic England, on cleaning surfaces.
---
Councils considering 'executive powers' as measures to avoid planning gridlock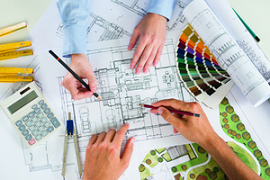 Councils are reported to be considering taking up rarely-used executive powers to keep the planning and development system moving during the coronavirus pandemic.
---
Historic England provides updated flood recovery advice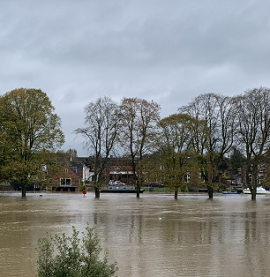 Historic England's 'After a Flood' provides timely advice on how to dry walls properly and avoid further damage to the building fabric.
---
Conservation of Timber Buildings: an example of evolving conservation techniques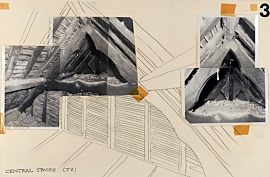 Context Issue 162 offers a peek into an archive of timber conservation history through the records of the practice of FWB and Mary Charles Chartered Architects.
---
Call for VAT rates for Refurbishment to be Reduced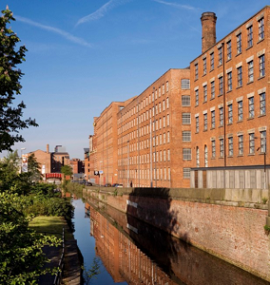 To meet the government's target of being carbon neutral by 2050, we must recycle, reuse and responsibly adapt our existing historic buildings, according to this year's Heritage Counts report, so Historic England and partners are calling for a reduction in VAT rates to incentivise this more sustainable option.
---
Grade II Edwardian swimming baths in Birmingham restored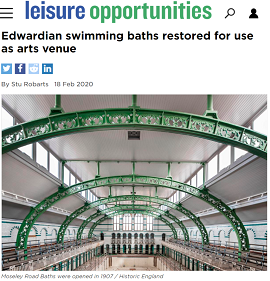 Donald Insall Associates, with the help of Historic England, has completed restoration work of Moseley Road Baths, being converted for use as an arts and culture venue.
---
IHBC Marsh Award Nominations – Closing Date 30 March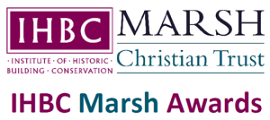 Celebrate your local 'retired members' and 'successful learners' with £500 cash prizes and 2020 Brighton School places!
---
Biodiversity Net Gain through UK Construction Projects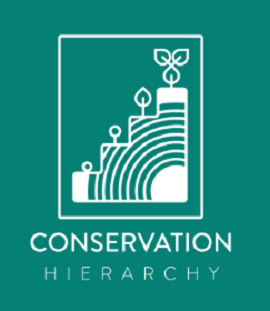 The Conservation Hierarchy is a new framework developed by the University of Oxford to help construction projects achieve Biodiversity Net Gain.
---
How Project Managers for Town Centre Developments can Balance Risk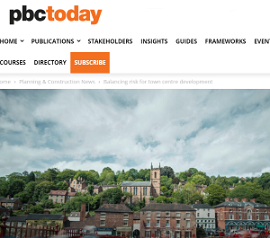 Jacqueline Hughes, senior risk analyst at Equib, in pbctoday discusses how project managers for town centre developments can get their risk management strategies right.
---
Red Tape is Strangling our High Streets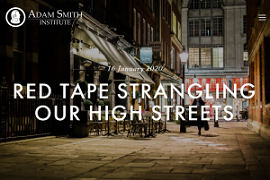 A new paper from the Adam Smith Institute argues that the problem with the High Street has been totally misunderstood, saying that we need to reform restrictive planning rules and reject a policy of managed decline to reinvigorate our town centres.
---
Calculating the full cost of energy used by buildings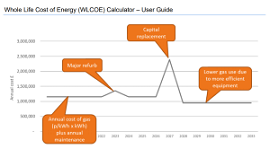 The Whole Life Cost of Energy (WLCoE) calculator – issued by government in BETA form – is intended to help building owners and operators to understand the full financial cost of the energy their buildings use, and welcomes feedback.
---