Listed Buildings and Other Heritage Assets (fifth edition)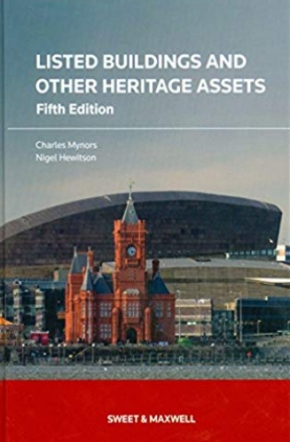 Listed Buildings and Other Heritage Assets (fifth edition), Charles Mynors and Nigel Hewitson, Sweet and Maxwell, 2017, 834 pages, hardback.
---
Here is the fifth edition of the bible for all those professionally engaged in the business of heritage assets and their management. Much has changed since the last edition (2006), including the widespread adoption, as here, of that useful catch-all term 'heritage assets'. We have bidden farewell to PPGs 15 and 16, embraced (with varying degrees of enthusiasm) the National Planning Policy Framework and its associated guidance, tried to get our heads around the Enterprise and Regulatory Reform Act, taken on board the Equality Act, seen the arrival of Historic England (a branding rather than a legal matter, as Mynors points out) and seen a number of landmark legal judgements, for example on setting.
Legislators have also been busy in the devolved nations; 'indeed this may be the last time we are able to cope with the diverging systems of law and policy in all four parts of the United Kingdom'. And that is before we start making adjustments for life outside the EU. One thing is certain, a sixth edition will be needed, probably fairly soon, and it will look very different from this one. Paradox: why does the business of conservation have to be characterised by so much by flux?
Charles Mynors, a rare (unique?) example of a barrister who has also been a conservation officer, will be well known to many Context readers for his once-regular column, 'M'learned friend'. An invitation from the Law Commission to sort out planning in Wales meant that for this edition he has had to enlist help, from Nigel Hewitson (former legal director of English Heritage). The meat of the book comes in five parts, each introduced by a couple of pithy and sometimes subversive quotes.
The first part sets out the framework and background to current law and policy, and includes an international section. The second guides us through the various forms of designation, and addresses such thorny issues as the extent of listing and definitions of curtilage. Part 3 concerns repair, maintenance, finance and public acquisition, and Part 4 procedural and other matters (including a section on places of worship). The final part concerns enforcement and prosecution. There follows a useful set of appendices, 21 of them, including pro formas for repairs notices, listed building enforcement notices and so on.
As in previous editions, the language is clear, jargon-free and often (given that the territory is potentially as dry as dust) entertaining. The authors are not afraid of offering (or implying) their own opinions – for example, that the concept of conservation areas is in danger of being degraded by excessive or inappropriate designation, and that 'listing is a form of compulsory acquisition of owners' rights, but with the critical feature that there is no financial compensation'. Discuss?
This book is an indispensable aid to all who toil in the conservation vineyard. You will not get a lot of change from £200, but at less than an hour of a lawyer's time, that can be considered a snip.
---
This article originally appeared as 'Cheaper than a lawyer' in IHBC's Context 155, published in July 2018. It was written by Andrew Derrick, a director of the Architectural History Practice (AHP).
--Institute of Historic Building Conservation
IHBC NewsBlog
Hammersmith Bridge illuminated red in Valentine's Day message to Government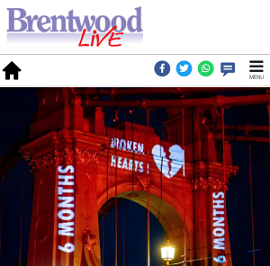 The stunt aimed at highlighting ongoing delays to its repair, as the 133-year-old west London bridge has been closed to traffic since April 2019 when cracks appeared in its pedestals.
---
Drone Surveying a London Landmark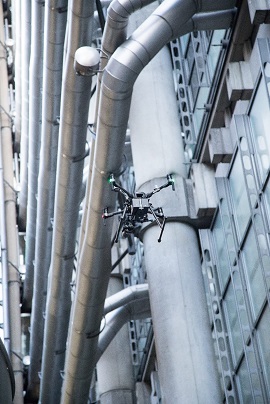 Uninhabited Aerial Vehicles (UAVs) have been used to undertake a survey of the Lloyd's building's external façade in the heart of the City of London.
---
Green Party calls for no VAT on refurbishment in new Parliamentary petition
The petition calls on the government to remove VAT on refurbishment projects and raise VAT on non-Passivhaus new-build construction to 20 per cent. Retrofitting is carbon-efficient but the current VAT regime privileges new build over refurbishment.
---
Conservation Professionals Concerned about Future Planning Policy

Directors of the IHBC and the Victorian Society are among those whose opinions are featured in the RICS in-house publication Modus as it explores heritage impacts in England's planning proposals.
---
Learn all about the Professions in Building Conservation at upcoming Conference

Glasgow City Heritage Trust (GCHT) 3-day online conference aimed at anyone working, or interested in working, within the building and heritage sectors.
---
New use for abandoned oil rigs: Offshore reefs!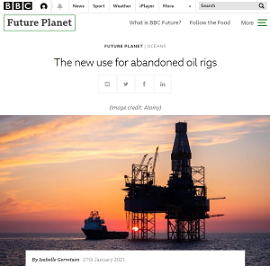 One way in which these old rigs can be remarkably useful is that the subsurface rig can provide the ideal skeleton for coral reefs, allowing the remarkable ecosystems beneath the waves come into their own.
---
Birnbeck Pier, in Weston-super-Mare, to undergo Restoration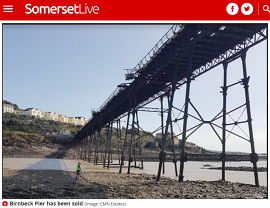 A new company – Birnbeck Holdings Limited – has now been set up by CNM Estates which has purchased Birnbeck Island and the historic pier.
---
Ecclesiastical Heritage Risk Barometer 2020 Published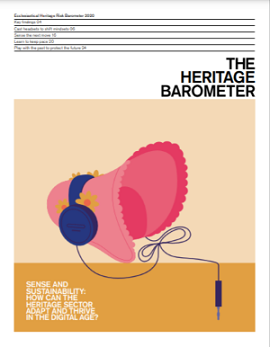 The publication offers research to help answer the question: 'How can the heritage sector adapt and thrive in the digital age'?
---
Victorian Bath House dug up from under a Manchester Car Park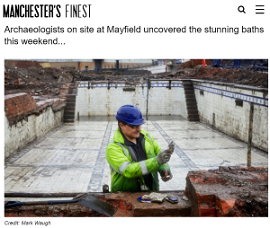 A stunning Victorian Bath House has been uncovered during works on creating the city's first public park in over 100 years.
---
APPG on 'Conservation, Places and People' Opens first Parliamentary Inquiry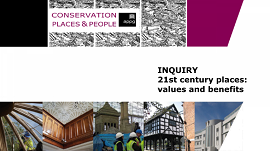 The Inquiry is into '21st Century Places – Values & Benefits.