Listed Buildings and Other Heritage Assets (fifth edition)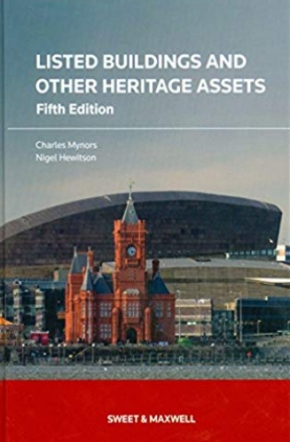 Listed Buildings and Other Heritage Assets (fifth edition), Charles Mynors and Nigel Hewitson, Sweet and Maxwell, 2017, 834 pages, hardback.
---
Here is the fifth edition of the bible for all those professionally engaged in the business of heritage assets and their management. Much has changed since the last edition (2006), including the widespread adoption, as here, of that useful catch-all term 'heritage assets'. We have bidden farewell to PPGs 15 and 16, embraced (with varying degrees of enthusiasm) the National Planning Policy Framework and its associated guidance, tried to get our heads around the Enterprise and Regulatory Reform Act, taken on board the Equality Act, seen the arrival of Historic England (a branding rather than a legal matter, as Mynors points out) and seen a number of landmark legal judgements, for example on setting.
Legislators have also been busy in the devolved nations; 'indeed this may be the last time we are able to cope with the diverging systems of law and policy in all four parts of the United Kingdom'. And that is before we start making adjustments for life outside the EU. One thing is certain, a sixth edition will be needed, probably fairly soon, and it will look very different from this one. Paradox: why does the business of conservation have to be characterised by so much by flux?
Charles Mynors, a rare (unique?) example of a barrister who has also been a conservation officer, will be well known to many Context readers for his once-regular column, 'M'learned friend'. An invitation from the Law Commission to sort out planning in Wales meant that for this edition he has had to enlist help, from Nigel Hewitson (former legal director of English Heritage). The meat of the book comes in five parts, each introduced by a couple of pithy and sometimes subversive quotes.
The first part sets out the framework and background to current law and policy, and includes an international section. The second guides us through the various forms of designation, and addresses such thorny issues as the extent of listing and definitions of curtilage. Part 3 concerns repair, maintenance, finance and public acquisition, and Part 4 procedural and other matters (including a section on places of worship). The final part concerns enforcement and prosecution. There follows a useful set of appendices, 21 of them, including pro formas for repairs notices, listed building enforcement notices and so on.
As in previous editions, the language is clear, jargon-free and often (given that the territory is potentially as dry as dust) entertaining. The authors are not afraid of offering (or implying) their own opinions – for example, that the concept of conservation areas is in danger of being degraded by excessive or inappropriate designation, and that 'listing is a form of compulsory acquisition of owners' rights, but with the critical feature that there is no financial compensation'. Discuss?
This book is an indispensable aid to all who toil in the conservation vineyard. You will not get a lot of change from £200, but at less than an hour of a lawyer's time, that can be considered a snip.
---
This article originally appeared as 'Cheaper than a lawyer' in IHBC's Context 155, published in July 2018. It was written by Andrew Derrick, a director of the Architectural History Practice (AHP).
--Institute of Historic Building Conservation
IHBC NewsBlog
Mapping tool for unused construction materials launched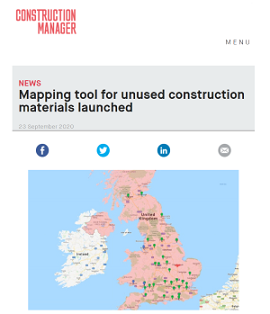 A mapping tool that provides contractors and their suppliers with a central database of local Materials Exchange Platform (MEP) projects to help cut waste by finding a home for unused materials has been launched.
---
'Unusual' WW2 sites listed and upgraded to mark 80th anniversary of Battle of Britain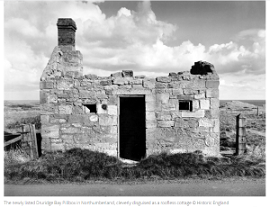 An air raid shelter, a pillbox cleverly disguised as a roofless cottage, a rare Chain Home radar defence tower, and a war memorial have been granted protection.
---
Derby City Council plans to knock down the 43-year old Assembly Rooms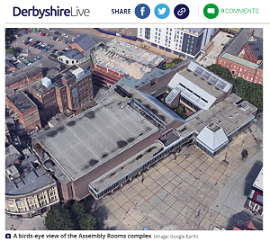 A planning application has been submitted by Derby City Council to knock down the Assembly Rooms – which has played host to the likes of Elton John, Iron Maiden, Take That, etc.
---
RIBA launches new contracts for the provision of conservation architectural services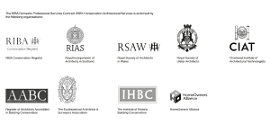 Specifically tailored for conservation projects, the Royal Institute of British Architects (RIBA) has launched two brand new professional services contracts.
---
Liverpool Mayor blocks £5m zip wire plan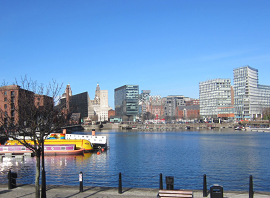 Liverpool Mayor Joe Anderson has made a dramatic intervention into the zip wire row which has divided people, politicians and businesses in the city.
---
Big Ben's roof is revealed as conservation work continues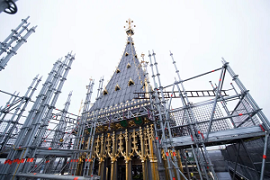 The roof of the Elizabeth Tower (also known as Big Ben) is slowly becoming visible again from 28 September 2020, as part of the scaffolding is removed.
---
Discover webinars, lectures, training, and other events via IHBC's CPD Circular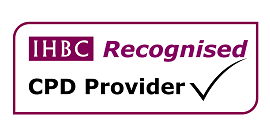 The IHBC lists quality providers of education and learning in the historic built environment, and emails a monthly recap of their upcoming events.
---
Denmark's 300-year-old homes of the future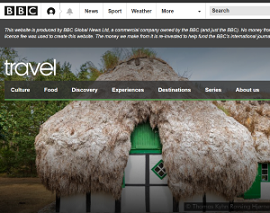 On Læsø, houses are thatched with thick, heavy bundles of silvery seaweed that have the potential to be a contemporary building material around the world.
---
Upcoming Heritage Open Days to feature in-person and online events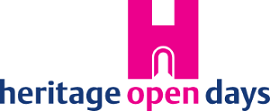 For the first time in its history, England's largest festival of heritage and culture will feature online events as well as in-person activities. Heritage Open Days (HODs) returns in September, thanks to support from players of People's Postcode Lottery.
---
RSA report 'Heritage for inclusive growth' published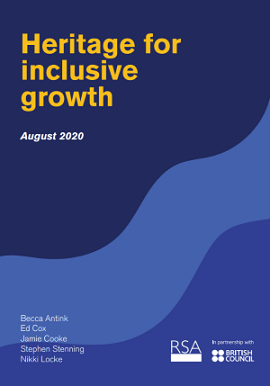 The Royal Society for the encouragement of Arts, Manufactures and Commerce (RSA) shows the scale of the 'missed opportunity' if we continue to separate heritage policymaking and economic policymaking.
---