Gargoyle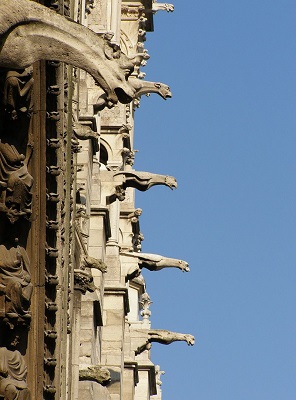 Gargoyles are carvings of grotesque figures, faces or creatures perching along the roofs and battlements of buildings and projecting from roof gutters. The gargoyle is one of the most recognisable characteristics of Gothic architecture.
The etymology of the word derives from the French 'gargouille' meaning throat. The precise purpose of gargoyles was to act as a spout to convey water from the upper part of a building or roof gutter and away from the side of walls or foundations, thereby helping to prevent water from causing damage to masonry and mortar. The gargoyle would have a trough carved into its back down which rainwater would run and exit through the characteristically large open mouth.
While common parlance uses the term 'gargoyle' to mean any fantastical or mythical figure used for ornamental purposes, the strict architectural usage only applies to those serving a waterspout function. Purely decorative varieties are known as grotesques, chimera or boss. See Grotesque for more information.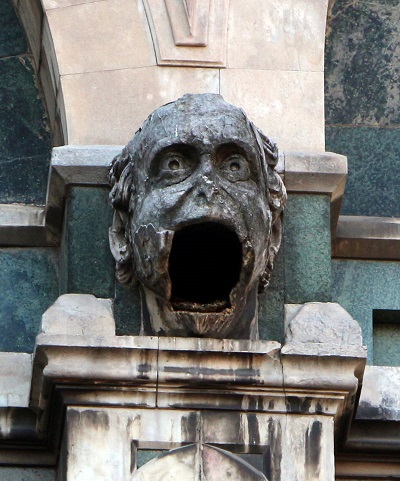 The earliest forms of gargoyle were found in Ancient Egyptian architecture and were typically in the form of a lion's head. Similar features were also carved in the marble cornices of Greek temples.
However, gargoyles are most commonly associated with the Gothic and Medieval architecture from the Middle Ages. Whilst gargoyles were included in the construction of many medieval buildings, such as fortresses and castles, they were most prevalent on churches and cathedrals; famous examples including those of Notre Dame de Paris [see top image].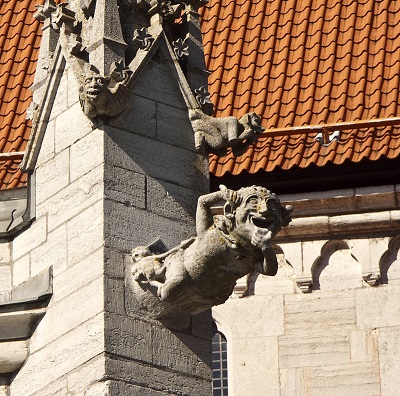 Early gargoyles were carved from wood or terracotta, but from the Medieval period onwards they were typically sculpted from stone. They were sometimes painted or even gilded with metals such as lead.
Some of the features that would typically be depicted by gargoyles include:
Ugly human faces.
Animals.
Mythical and imaginary creatures.
Anthropomorphised creatures.
Chimeras (those combining several animals).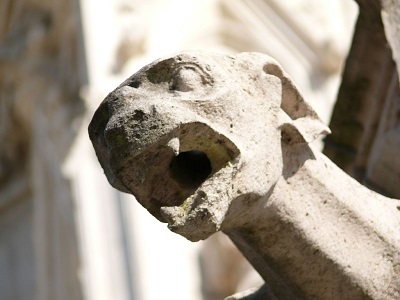 In addition to the practical function of projecting water away from a building, gargoyles were also intended to symbolise 'guardianship' of the building and to ward off evil spirits. Their open mouths were symbolic of them devouring giants.
From the early-18th century onwards, buildings began to move away from ornamented and unornamented waterspouts in favour of rainwater downpipes. In 1724, the London Building Act made the use of downpipes a compulsory feature on all new construction, and subsequently the inclusion of gargoyles in architecture fell into decline. However, in an ornamental form they were revived by the Art Deco period in the early-20th century, most notably on the Chrysler Building in New York.
[edit]
Find out more
[edit]
External resources
IHBC NewsBlog
IHBC hosts stand at 50th Anniversary conservation area celebration in Cambridge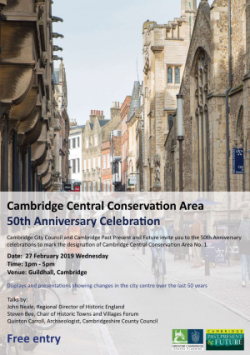 Free CPD and more on 27 February at Cambridge's Guildhall: all welcome though with the evening event by prior booking only…
---
IHBC welcomes top lawyer double-up to the 2019 Annual School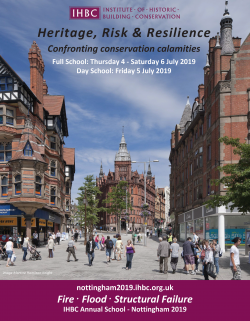 Charles Mynors and Nigel Hewitson: '… on legal issues around conservation calamities'!
---
More speakers announced for IHBC 2019 Day School
'Structures and structural failure' at IHBC's Nottingham School, with Ed Morton (ex Canterbury, York and Westminster to St Paul's) and John Ruddy.
---
IHBC HESPR top pick from £10.2M+ costed work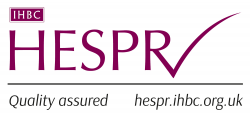 RSPB Scotland, seeks developer of 'micro-adventure with heritage interpretation' ('Wanderings and Windings'), closing 11/03, value £9000.
---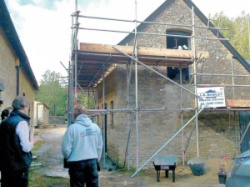 An ethnographic approach to conservation from Tom Yarrow in Context – with an 'energy twist', from the Trobriand Islands to Scotland.
---
Ageing gracefully - restorations which retain historical decay.
---
Survey on the importance of high quality design in building - Civic Voice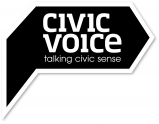 Following the government's launch of the Building Better, Building Beautiful Commission in Dec 2018 Civic Voice has launched a survey to assist in its submission.
---
Funding deal agreed to build homes on London rooftops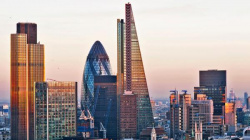 Government backa a project to build rooftop properties in London on the top of existing buildings - part of a £500m project for 11K+ affordable properties across the country…
---
RIBA publishes latest future trends survey results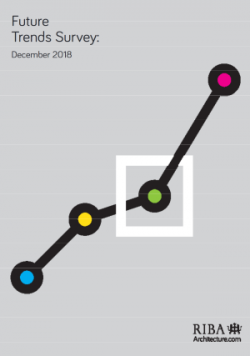 The latest RIBA survey of architects indicates a considerable fall in optimism about their future workload.
---
£38 million T Level Capital Fund launched for England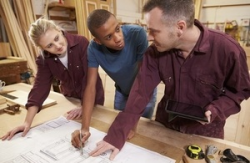 From 2020 young people taking T Levels – the technical equivalent of A levels - will benefit from a £38 million funding boost.
---
MHCLG on Construction Products Regulation in the event of no Brexit deal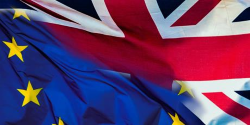 MHCLG has provided guidance with practical information on the legal requirements that would be required in a no deal scenario in relation to construction products.
---
Centre for Cities think tank reveals that British cities bear the brunt of austerity

The Centre for Cities think tank has called for an end to local government austerity as it reveals that Whitehall cuts have hit cities twice as hard as the rest of Britain.