Angkor Wat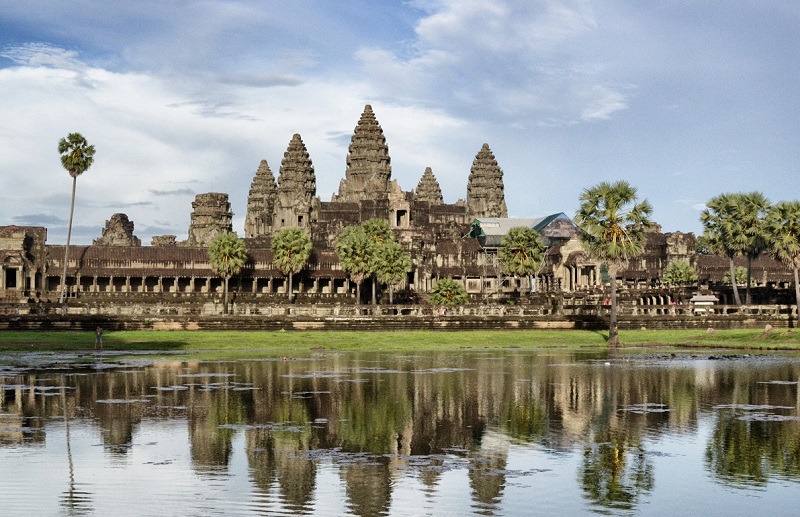 [edit]
Introduction
Angkor Wat is a religious temple complex in Cambodia. At 402 acres, it is the largest religious monument in the world, and is considered to be the finest classical example of Khmer architecture, a building tradition that spanned five centuries during reign of the Khmer Empire.
King Suryavarman II began the construction after ascending to the throne in 1113. It is not known who the architects or designers were. Originally, it was built as a Hindu temple of the god Vishnu. Reflecting this, the temple faces west in contrast with many of the other temples at Angkor. However, towards the end of the 12th century it was transformed into a Buddhist temple.
Over the course of the 20th century, Angkor Wat became more well-known globally as a symbol of Cambodia, and today it is the country's main tourist attraction.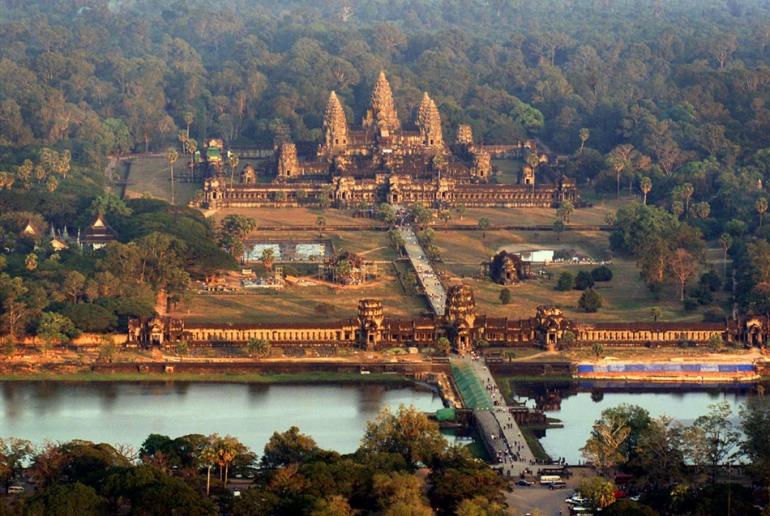 The temple complex is surrounded by a moat 190 m wide, which forms a rectangle 1.5 km by 1.3 km. A sandstone causeway crosses the moat on its western side. The stylistic elements of the complex characteristic of Khmer architecture include; the ogival, lotus bud-shaped towers, half-galleries, axial galleries connecting enclosures and cruciform terraces.
The main pyramid takes the form of three stepped terraces, with covered galleries bordering all sides of each step. The corners of the second and third steps are punctuated by the towers, the highest of which tower rises to 55 m.
At the time of its construction, Khmer architects were proficient in the use of sandstone as a building material, and the complex was constructed using 5-10 million sandstone blocks, weighing up to 1.5 tons. These blocks were quarried from the mountain of Phnom Kulen, more than 50 km away, and were floated on rafts down the Siem Reap River. Inscriptions record that the construction involved 300,000 workers and 6,000 elephants.
The sandstone blocks form the most visible elements of the structure, while a type of clay local to the area, laterite, was used for the outer wall and concealed structural elements. The precise binding agent for the blocks is unknown, although it is believed to be natural resins or slaked lime.
Internally, the smooth stones were laid with very tight joints without mortar, held together instead by mortise and tenon joints, or by dovetails and gravity. It is believed the blocks were assembled using a combination of elephants, coir ropes and pulleys, and bamboo scaffolding.
Angkor Wat is famous for its vast array of symbolic detailing. Nearly 2,000 sq. m of bas reliefs are intricately carved into the sandstone,as well as extensively carved lintels, friezes and pediments, and nearly 2,000 depictions of apsaras (celestial dancers).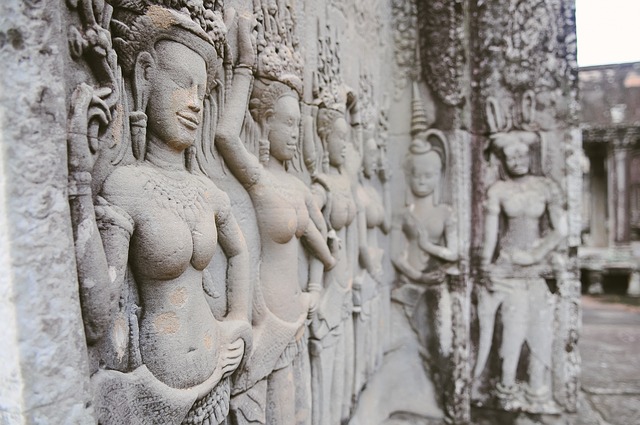 After King Suryavarman II's death, the temple was converted to Buddhist use by King Jayavarman VII. Western interest in the temple only really began with the writings of the French naturalist Henri Mouhot in the 1860s.
Conservation work was started be the French in the early-20th century and continued over the decades in an attempt to preserve the structure from damage caused by plant growth, fungi, ground movement, war and looting. Conservation efforts were halted for around 20 years with the onset of the Cambodian Civil War and the rise to power of the Khmer Rouge.
In 1992, Angkor Wat became a UNESCO World Heritage Site, and teams from around the world have returned to stabilise and preserve it. In particular, they have worked to tackle microbial biofilms which degrade sandstone. Extensive conservation works have replaced and restored some of the sculptures which were lost or damaged.
[edit]
Find out more
IHBC NewsBlog
IHBC London Branch Conference launched and open for booking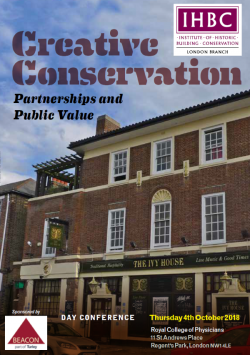 'Creative Conservation: Partnerships and Public Value' - 4 Oct, Royal College of Physicians - leading speakers, unequalled debate - a CPD opportunity not to be missed!
---
IHBC latest Jobs etc skills review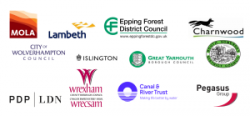 Specialist areas and skills in demand, from design and project management to regulation and more featured in our celebrated – and very cost-effective - IHBC Jobs etc service.
---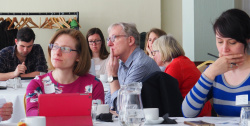 Ideas bear fruit, as early career members 'reverse mentor', generating fresh perspectives on the institute's future plans and structures!
---
IHBC Scotland at Listed Property Show in Edinburgh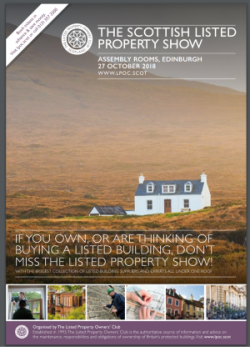 IHBC Scotland will host a CPD session at the Show on 27 October, while an IHBC stand will offer more informal access and conservation advocacy to visitors.
---
IHBC Heritage from the doorstep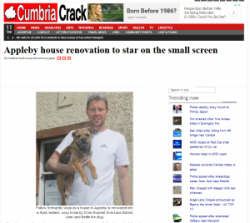 A traditional building in the Appleby Heritage Action Zone (HAZ) is filming its 'work in progress' as part of work grant aided by Historic England as reported by Cumbria Crack!
---
English Heritage celebrates the Cooper Car with a blue plaque.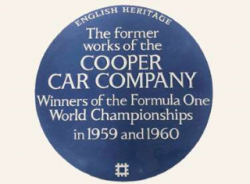 A blue plaque has been placed at the home of the former Cooper Car Company, marking its motoring heritage.
---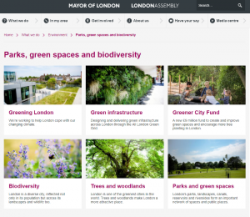 Community Tree Planting Grants and £1.5million woodland fund look to make London the world's first National Park City.
---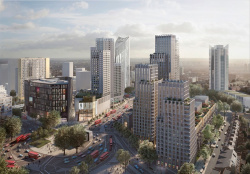 'What if mothers or teenagers designed our cities?' An opinion piece in the invites us to consider what our cities would look like if cities reflected their diverse populations.
---
V&A Dundee opens Saturday 15 Sept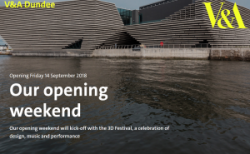 IHBC NewsBlogs reports on some building construction and collection highlights, including spectacular drone footage of work in progress and to completion.
---
IHBC supports LPOC petition on VAT reductions for Listed Buildings
LPOC notes '...it is perverse that repairs should be subject to VAT when new development is not'.
---
Loyd Grossman recently appeared on a BBC radio programme to discuss NIMBYism in heritage and development, the programme is currently available on BBC iPlayer.
---
Call to share land value with communities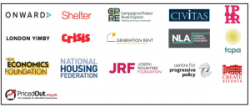 England's SoS for Housing, Communities and Local Government is sent an open letter by leading campaign organisations calling for land value to be shared.
---
Redrock Stockport wins 2018 Carbuncle Cup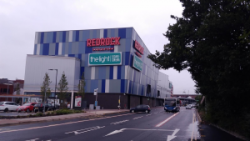 The 2018 winner of the Carbuncle Cup is Redrock Stockport, a £45m leisure complex and car park designed by BDP for the local council.