Value in the view: conserving historic urban views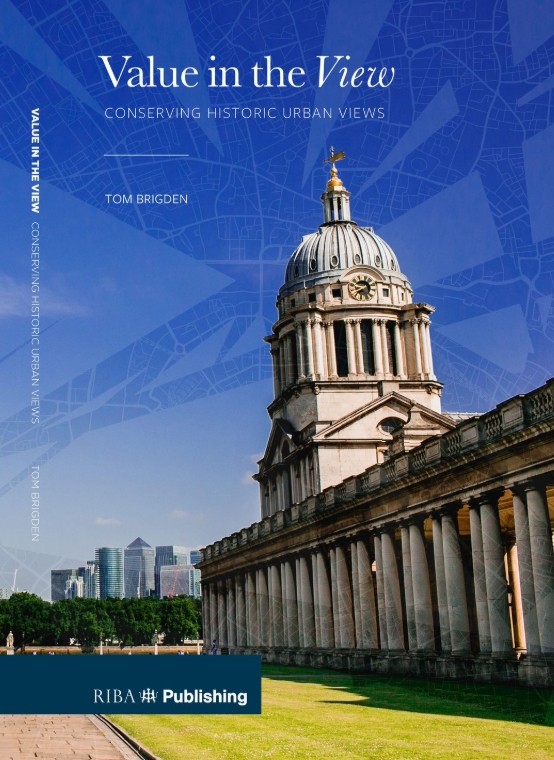 Value in the View: conserving historic urban views, Tom Brigden, RIBA Publishing, 2018, 160 pages, black and white illustrations, paperback.
Although published by the RIBA, this book is a detailed introduction to the topic, rather than a new or even refined methodology that has been adopted or endorsed by the RIBA. It has been distilled from a PhD study and is appropriately well-referenced, but its origins make it more a well-informed academic study than imperative guidance for professionals. However, it is worth closer attention by heritage professionals, to broaden understanding of the subject and the different approaches to it in different cities. Critical to the content of the book is the double-meaning of the word 'value': the value which a view adds to a townscape; and the personal values needed to appreciate it.
Part 1: The Origins of the Protected View highlights the Elevated View and the first of the case studies: the Vedute di Roma and the view from Richmond Hill. Brigden sets out his pre-existing and questionable assumption that important views are globally valued almost solely through western values, which have been influenced by the picturesque artistic movement of the 18th and 19th centuries. This assumption almost suggests that it is only 'western' people with a knowledge of art history who can have an instinctive emotional response to an attractive scene. It is in denial of the millions of Chinese people who flock to Shanghai's Bund to admire the view across the Huangpu River to the Oriental Pearl Tower.
It is also remiss in failing to mention Shakkei, a fundamental principle of Japanese landscape and urban design that borrows or frames nearby or distant landscape and landmarks in such a way that it appears to be part of the garden or an essential component of the view from the garden. This technique has long been widely used in framing views of landmarks, such as the view of St Paul's Cathedral from Richmond Hill through a 'keyhole' in the line of trees, identified in the London View Management Framework.
Part 2: How Contemporary View Policies Operate explores five interesting case studies (London, Dresden, St Petersburg, Istanbul and Vancouver), providing an interpretation of the background to each city and how view protection tools have been used to greater or lesser effect. Throughout, Brigden discusses the role of Unesco and is somewhat critical of its Western-centric ideologies. However, Brigden's study itself is restricted to three Western case studies and a further two that are at the eastern edge of the west.
At no point does the book attempt to provide its own definition of the components of a view or make a distinction between a view and a vista or a panorama, and it flips seemingly randomly between use of the terms. It helpfully provides explanations of how some view protection methodologies work and it references seminal international works on appreciation of townscape qualities, such as Cullen's 'The Concise Townscape', Lynch's 'The Image of a City' and Jacobs' 'The Death and Life of Great American Cities'.
Brigden's book was published in 2018, but regrettably the content seems not to have been updated since the PhD was first written and has some out-of-date content. It devotes much discussion on English Heritage's 'Seeing the History in the View', but this was replaced by Historic England's 'The Setting of Heritage Assets: Historic Environment Good Practice Advice in Planning Note 3 (second edition)' in 2017, which does not even get a mention. Likewise, the 'Guidelines for Landscape and Visual Impact Assessment', by the Landscape Institute and the Institute of Environmental Management and Assessment, is also ignored.
A reference number, but no text explanation, is given to ICOMOS's 'Guidance on Heritage Impact Assessment for Cultural World Heritage Sites' (2011). Only towards the end of the final chapter does the book begin to move 'towards' recommending a suitable international methodology for assessing the value of views and the impact of development on them.
For a book about landscape qualities and the visual senses, it is frustrating that the graphics in the book disregard the necessity of visual accessibility: the font is exceptionally small and in an indistinct grey tone, and the over-glossy paper requires constant shifting in the angle of the book. The quality of reproduction of the images, especially of the historic paintings of landscapes, is poor, rendering detailed landscape paintings of great depth into mere silhouettes.
Despite its weaknesses, however, 'Value in the View' is well worth a look as it will provide most readers with a better understanding of the complexity of views, and this better understanding should lead to better appreciation and better decision-making.
---
This article originally appeared as 'The city seen' in IHBC's Context 159 (Page 61), published in May 2019. It was written by John Hinchliffe, independent planner and heritage consultant.
--Institute of Historic Building Conservation
IHBC NewsBlog
Mapping tool for unused construction materials launched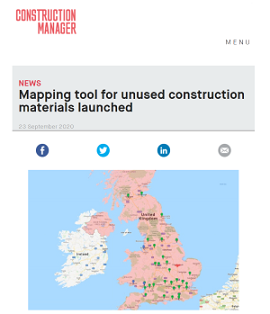 A mapping tool that provides contractors and their suppliers with a central database of local Materials Exchange Platform (MEP) projects to help cut waste by finding a home for unused materials has been launched.
---
'Unusual' WW2 sites listed and upgraded to mark 80th anniversary of Battle of Britain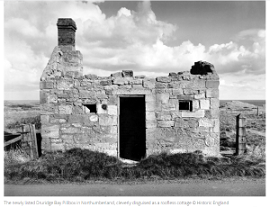 An air raid shelter, a pillbox cleverly disguised as a roofless cottage, a rare Chain Home radar defence tower, and a war memorial have been granted protection.
---
Derby City Council plans to knock down the 43-year old Assembly Rooms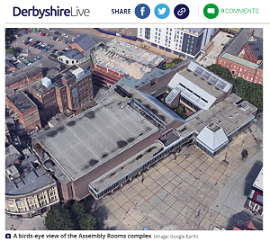 A planning application has been submitted by Derby City Council to knock down the Assembly Rooms – which has played host to the likes of Elton John, Iron Maiden, Take That, etc.
---
RIBA launches new contracts for the provision of conservation architectural services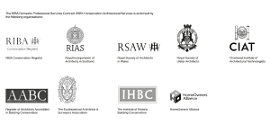 Specifically tailored for conservation projects, the Royal Institute of British Architects (RIBA) has launched two brand new professional services contracts.
---
Liverpool Mayor blocks £5m zip wire plan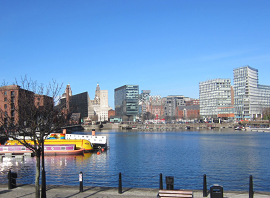 Liverpool Mayor Joe Anderson has made a dramatic intervention into the zip wire row which has divided people, politicians and businesses in the city.
---
Big Ben's roof is revealed as conservation work continues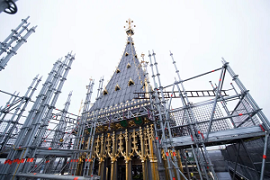 The roof of the Elizabeth Tower (also known as Big Ben) is slowly becoming visible again from 28 September 2020, as part of the scaffolding is removed.
---
Discover webinars, lectures, training, and other events via IHBC's CPD Circular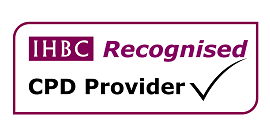 The IHBC lists quality providers of education and learning in the historic built environment, and emails a monthly recap of their upcoming events.
---
Denmark's 300-year-old homes of the future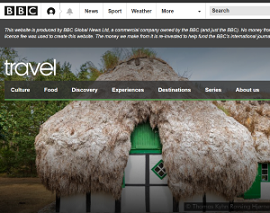 On Læsø, houses are thatched with thick, heavy bundles of silvery seaweed that have the potential to be a contemporary building material around the world.
---
Upcoming Heritage Open Days to feature in-person and online events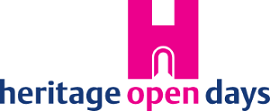 For the first time in its history, England's largest festival of heritage and culture will feature online events as well as in-person activities. Heritage Open Days (HODs) returns in September, thanks to support from players of People's Postcode Lottery.
---
RSA report 'Heritage for inclusive growth' published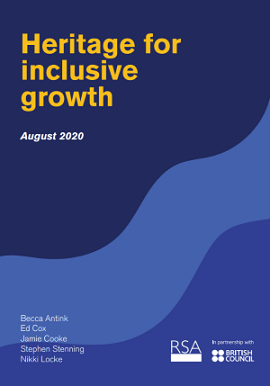 The Royal Society for the encouragement of Arts, Manufactures and Commerce (RSA) shows the scale of the 'missed opportunity' if we continue to separate heritage policymaking and economic policymaking.
---