Roped access for conservation projects
[edit]
Introduction
Roped access is a technique used by trained professionals to conduct specific tasks at height without the use of scaffolding. Ropes are used to provide access and relay equipment.
[edit]
History
Roped access has been used throughout history for building and maintaining structures. It became increasingly sophisticated as buildings became taller.
In the 1980s, roped access technicians began to adopt caving and mountaineering techniques that deployed a security rope as an extra level of safety. This made it possible for users to carry their tools and equipment with them or request tools to be sent to the proper location by way of the other rope system.
Although scaffolding has gained popularity for work at height, it can be costly, unsightly and potentially damaging to the roof or structure while creating obstructions for pedestrian and vehicular traffic below. There are also some instances where skyscrapers are so tall that scaffolding and platforms are impractical for maintenance, inspection and repair.
For modern buildings, roped access can be used for specialist purposes such as window cleaning on skyscrapers. It is also suitable for conservation or renovation tasks on older tall structures where preservation or inspection might be difficult or inconvenient to conduct on scaffolding or other structurally complex systems.
Roped access allows technicians to undertake:
In summer 2020, plans were made to restore the spire and golden weathervane at Norwich Cathedral. More than 900 years old, the cathedral was completed in 1145.
The cathedral's first spire of timber and lead was completed in 1297, but was blown down in a storm in 1361. Another timber version was destroyed by lightning in 1463 and was rebuilt using brick faced with stone. It is this third surviving version of the spire that is the focus of the restoration project.
The cathedral is 315 feet (96 meters) high, including the weathervane, making it the second tallest in England after Salisbury Cathedral at 404 feet (123 m). Repair work is also taking place on the golden cockerel weathervane, which dates from 1756.
The spire has gone through many repair projects over the centuries, but the most recent took place in the 1980s. According to the Rev Dr Peter Doll, Canon librarian and Vice Dean of the cathedral, some of the previous restoration work has not maintained its structural integrity over the years.
The work includes repointing joints and replacing loose stone on the spire, replacing rusted iron structures with stainless steel, repairing damaged stonework and regilding the golden weathervane in gold leaf, which was removed in order to undertake the repairs. It is believed that the cockerel has not been taken down since 1963.
The restoration project is being undertaken by a specialty rope access heritage company. The father and son conservation team of Chris and Sam Milford use mountaineering techniques and carefully placed ropes to climb the spire.
Before undertaking the restoration aspect of the project, the Milfords had to scale the spire to set up the special rope system that would be used for the repair work. The system allowed the work to be carried out without the need for scaffolding.
IHBC NewsBlog
IHBC Annual School 18 June 2021: Over 25 MarketPlace Stalls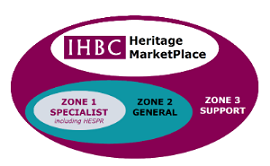 IHBC's Virtual Annual School 2021 MarketPlace stalls provide access to over 25 of the sector's most influential organisations. Book now to join!
---
IHBC Annual School: Historic Places - People Places: 18 June 2021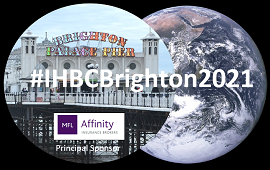 IHBC's 2021 virtual conference examines how we can best change and sustain places for the benefit of people, led by expert practitioners boasting international, national and local profiles and experiences.
---
Europe's top heritage awards honour 24 exemplary achievements from 18 countries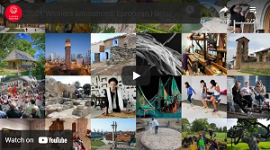 The 2021 winners of the European Heritage Awards / Europa Nostra Awards have been announced.
---
10 Local Councils in England to test the use of digital tools in planning process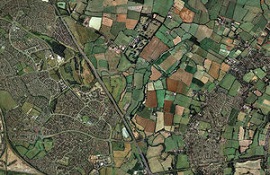 England's Housing Minister has announced a £1.1 million fund to test the use of digital tools and data standards across 10 local areas.
---
LABC launches new home improvement website: Front Door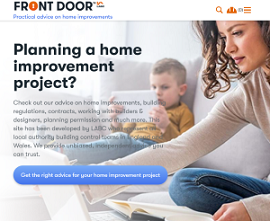 Created by the Local Authority Building Control (LABC), Front Door provides practical guidance on home improvements and renovations as well as technical advice on obtaining building control and planning approvals.
---
Oriel College decision on 'Rhodes' and Related Issues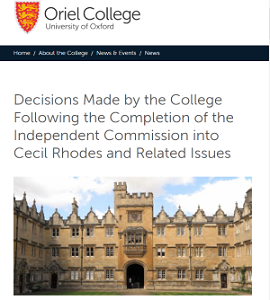 The Independent Commission established by the Governing Body of Oriel College on the memorials and legacy of Cecil Rhodes has reported.
---
Platt's Eyot fire: River Thames GII Boatyards Destroyed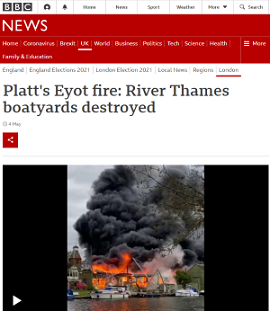 A huge blaze has destroyed two Grade-II listed boatyards on a River Thames island.
---
St Albans Cathedral restoration features a figure wearing a face-mask!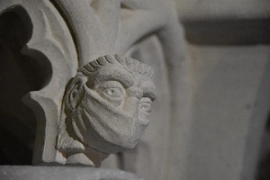 The medieval shrine of St Amphibalus has been restored to its former glory, now with 'a modern addition of a face wearing a face-mask to commemorate the shrine's restoration project' in the pandemic!
---
Ulster Canal to be Restored and Reopened in Border Region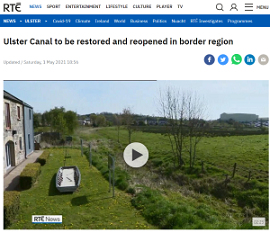 A section of the Ulster Canal, a disused canal in the border region of Monaghan and Fermanagh, will be restored and reopened as a public amenity more than 90 years after it was abandoned.
---
Remains of 'high-status' Roman villa and bath-house found in Scarborough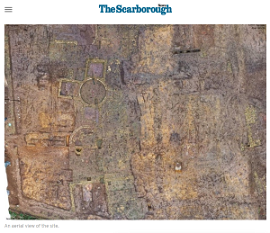 One of the most stunning Roman finds ever unearthed in Britain has been discovered on the site of a new housing development in a village near Scarborough.