Roped access for conservation projects
[edit]
Introduction
Roped access is a technique used by trained professionals to conduct specific tasks at height without the use of scaffolding. Ropes are used to provide access and relay equipment.
[edit]
History
Roped access has been used throughout history for building and maintaining structures. It became increasingly sophisticated as buildings became taller.
In the 1980s, roped access technicians began to adopt caving and mountaineering techniques that deployed a security rope as an extra level of safety. This made it possible for users to carry their tools and equipment with them or request tools to be sent to the proper location by way of the other rope system.
Although scaffolding has gained popularity for work at height, it can be costly, unsightly and potentially damaging to the roof or structure while creating obstructions for pedestrian and vehicular traffic below. There are also some instances where skyscrapers are so tall that scaffolding and platforms are impractical for maintenance, inspection and repair.
For modern buildings, roped access can be used for specialist purposes such as window cleaning on skyscrapers. It is also suitable for conservation or renovation tasks on older tall structures where preservation or inspection might be difficult or inconvenient to conduct on scaffolding or other structurally complex systems.
Roped access allows technicians to undertake:
In summer 2020, plans were made to restore the spire and golden weathervane at Norwich Cathedral. More than 900 years old, the cathedral was completed in 1145.
The cathedral's first spire of timber and lead was completed in 1297, but was blown down in a storm in 1361. Another timber version was destroyed by lightning in 1463 and was rebuilt using brick faced with stone. It is this third surviving version of the spire that is the focus of the restoration project.
The cathedral is 315 feet (96 meters) high, including the weathervane, making it the second tallest in England after Salisbury Cathedral at 404 feet (123 m). Repair work is also taking place on the golden cockerel weathervane, which dates from 1756.
The spire has gone through many repair projects over the centuries, but the most recent took place in the 1980s. According to the Rev Dr Peter Doll, Canon librarian and Vice Dean of the cathedral, some of the previous restoration work has not maintained its structural integrity over the years.
The work includes repointing joints and replacing loose stone on the spire, replacing rusted iron structures with stainless steel, repairing damaged stonework and regilding the golden weathervane in gold leaf, which was removed in order to undertake the repairs. It is believed that the cockerel has not been taken down since 1963.
The restoration project is being undertaken by a specialty rope access heritage company. The father and son conservation team of Chris and Sam Milford use mountaineering techniques and carefully placed ropes to climb the spire.
Before undertaking the restoration aspect of the project, the Milfords had to scale the spire to set up the special rope system that would be used for the repair work. The system allowed the work to be carried out without the need for scaffolding.
IHBC NewsBlog
IHBC Annual School: Historic Places - People Places: 18 June 2021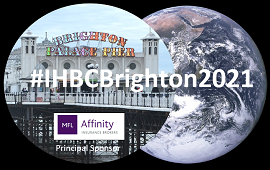 IHBC's 2021 virtual conference examines how we can best change and sustain places for the benefit of people, led by expert practitioners boasting international, national and local profiles and experiences.
---
Remains of 'high-status' Roman villa and bath-house found in Scarborough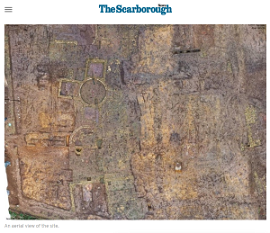 One of the most stunning Roman finds ever unearthed in Britain has been discovered on the site of a new housing development in a village near Scarborough.
---
IHBC's newest Context: Tackling 'Urban Design'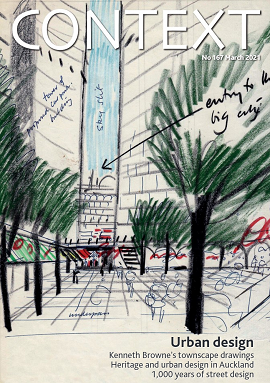 The latest issue (no.167) of the IHBC's membership journal Context is now out, boasting a tight focus on Urban Design, with a distinctly international take.
---
Europa Nostra announce Europe's 7 Most Endangered Heritage sites 2021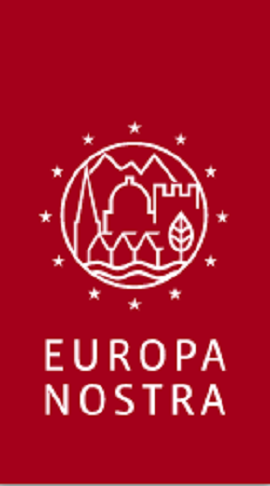 Europa Nostra has announced the list together with its partner, the European Investment Bank Institute.
---
Virtual Bradford will 'clone' the city to create navigable online world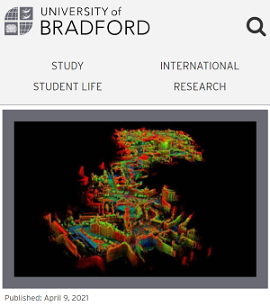 Work is underway on an ambitious project to virtually 'clone' Bradford city centre, as a 'Digital twin' will open the door to a 3D world with virtually endless possibilities.
---
Canal River Trust secures funding to create waterway roles for young people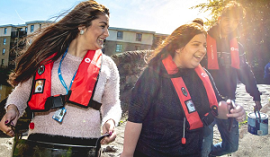 The support will create dozens of opportunities in heritage repair and construction and waterways management, funded by the Department for Work and Pensions.
---
2021 Building Conservation Directory published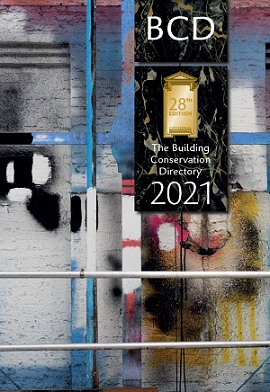 The 2021 edition of the Building Conservation Directory, also available online, has been published. Find skilled trades specialising in work to historic and traditional buildings.
---
BT dials up 'Adopt a Kiosk' scheme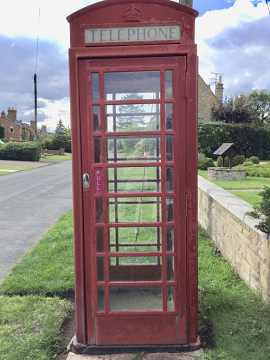 BT has revealed that almost 4,000 of its iconic red phone boxes across the UK are available for local communities to adopt for just £1.
---
Watch IHBC's webinar on 'Retrofit of Traditional Buildings'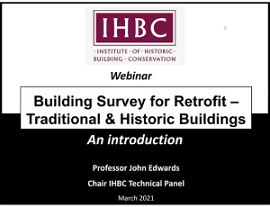 On 26 March the IHBC, led by Prof. John Edwards, hosted a free one-hour CPD webinar 'Introduction to Building Survey for Retrofit' for sector professionals.
---
Has the world left Europe behind?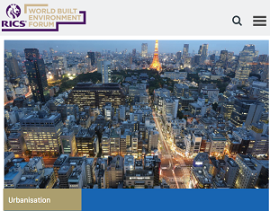 Greg Clark, writing an opinion piece for RICS, explores how good governance in cities pays dividends.