Roped access for conservation projects
[edit]
Introduction
Roped access is a technique used by trained professionals to conduct specific tasks at height without the use of scaffolding. Ropes are used to provide access and relay equipment.
[edit]
History
Roped access has been used throughout history for building and maintaining structures. It became increasingly sophisticated as buildings became taller.
In the 1980s, roped access technicians began to adopt caving and mountaineering techniques that deployed a security rope as an extra level of safety. This made it possible for users to carry their tools and equipment with them or request tools to be sent to the proper location by way of the other rope system.
Although scaffolding has gained popularity for work at height, it can be costly, unsightly and potentially damaging to the roof or structure while creating obstructions for pedestrian and vehicular traffic below. There are also some instances where skyscrapers are so tall that scaffolding and platforms are impractical for maintenance, inspection and repair.
For modern buildings, roped access can be used for specialist purposes such as window cleaning on skyscrapers. It is also suitable for conservation or renovation tasks on older tall structures where preservation or inspection might be difficult or inconvenient to conduct on scaffolding or other structurally complex systems.
Roped access allows technicians to undertake:
In summer 2020, plans were made to restore the spire and golden weathervane at Norwich Cathedral. More than 900 years old, the cathedral was completed in 1145.
The cathedral's first spire of timber and lead was completed in 1297, but was blown down in a storm in 1361. Another timber version was destroyed by lightning in 1463 and was rebuilt using brick faced with stone. It is this third surviving version of the spire that is the focus of the restoration project.
The cathedral is 315 feet (96 meters) high, including the weathervane, making it the second tallest in England after Salisbury Cathedral at 404 feet (123 m). Repair work is also taking place on the golden cockerel weathervane, which dates from 1756.
The spire has gone through many repair projects over the centuries, but the most recent took place in the 1980s. According to the Rev Dr Peter Doll, Canon librarian and Vice Dean of the cathedral, some of the previous restoration work has not maintained its structural integrity over the years.
The work includes repointing joints and replacing loose stone on the spire, replacing rusted iron structures with stainless steel, repairing damaged stonework and regilding the golden weathervane in gold leaf, which was removed in order to undertake the repairs. It is believed that the cockerel has not been taken down since 1963.
The restoration project is being undertaken by a specialty rope access heritage company. The father and son conservation team of Chris and Sam Milford use mountaineering techniques and carefully placed ropes to climb the spire.
Before undertaking the restoration aspect of the project, the Milfords had to scale the spire to set up the special rope system that would be used for the repair work. The system allowed the work to be carried out without the need for scaffolding.
IHBC NewsBlog
Hammersmith Bridge illuminated red in Valentine's Day message to Government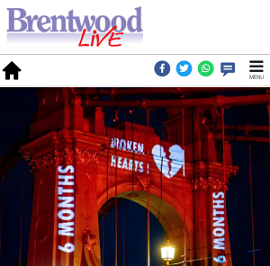 The stunt aimed at highlighting ongoing delays to its repair, as the 133-year-old west London bridge has been closed to traffic since April 2019 when cracks appeared in its pedestals.
---
Drone Surveying a London Landmark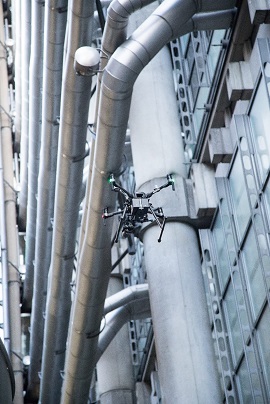 Uninhabited Aerial Vehicles (UAVs) have been used to undertake a survey of the Lloyd's building's external façade in the heart of the City of London.
---
Green Party calls for no VAT on refurbishment in new Parliamentary petition
The petition calls on the government to remove VAT on refurbishment projects and raise VAT on non-Passivhaus new-build construction to 20 per cent. Retrofitting is carbon-efficient but the current VAT regime privileges new build over refurbishment.
---
Conservation Professionals Concerned about Future Planning Policy

Directors of the IHBC and the Victorian Society are among those whose opinions are featured in the RICS in-house publication Modus as it explores heritage impacts in England's planning proposals.
---
Learn all about the Professions in Building Conservation at upcoming Conference

Glasgow City Heritage Trust (GCHT) 3-day online conference aimed at anyone working, or interested in working, within the building and heritage sectors.
---
New use for abandoned oil rigs: Offshore reefs!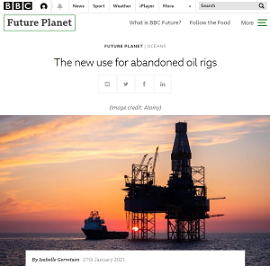 One way in which these old rigs can be remarkably useful is that the subsurface rig can provide the ideal skeleton for coral reefs, allowing the remarkable ecosystems beneath the waves come into their own.
---
Birnbeck Pier, in Weston-super-Mare, to undergo Restoration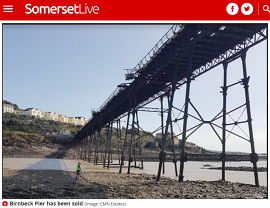 A new company – Birnbeck Holdings Limited – has now been set up by CNM Estates which has purchased Birnbeck Island and the historic pier.
---
Ecclesiastical Heritage Risk Barometer 2020 Published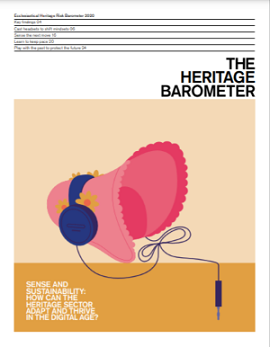 The publication offers research to help answer the question: 'How can the heritage sector adapt and thrive in the digital age'?
---
Victorian Bath House dug up from under a Manchester Car Park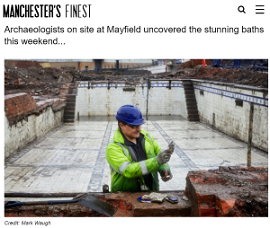 A stunning Victorian Bath House has been uncovered during works on creating the city's first public park in over 100 years.
---
APPG on 'Conservation, Places and People' Opens first Parliamentary Inquiry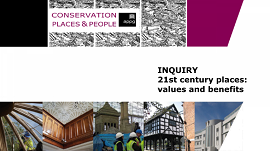 The Inquiry is into '21st Century Places – Values & Benefits.