Heritage Under Pressure: threats and solutions - studies of agency and soft power in the historic environment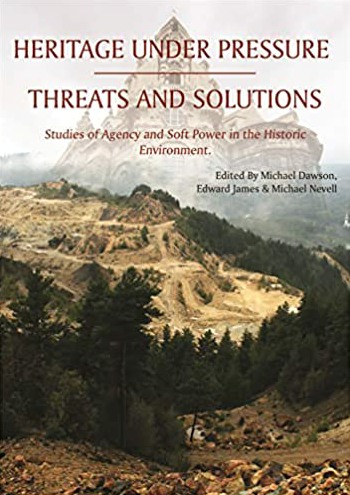 Heritage Under Pressure: threats and solutions - studies of agency and soft power in the historic environment, Edited by Michael Dawson, Edward James and Michael Nevell, Oxbow, 2019, 336 pages, 124 colour illustrations, paperback.
---
Heritage Under Pressure is an edited collection of papers inspired by sessions of the Chartered Institute for Archaeologists (CIfA) Conference 'Archaeology: a global profession', held in Newcastle upon Tyne in 2017. The editors meld a spectrum of senior UK-based roles in professional archaeology, consultancy practice, statutory advisory, academia and journal editorship. The papers showcase the role of the institute and its members in the development of global practice. The common theme is the use of archaeological methodologies in the multifarious situations where heritage is under pressure. The book's 19 chapters are divided into five sections: heritage under pressure (introductory overview); agency and global outreach; threats and solutions; built heritage in conflict; and climate change. The common threads are advocacy, engagement, innovation and professionalism. Threats are broadly divided into the consequences of human actions and natural events, recognising interrelationships in areas such as climate change.
Heritage Under Pressure is about agency and practice, soft power and hard decisions. It highlights the commitment of individuals and institutions in often challenging physical and human environments; provides a spectrum of case studies set in conflict zones, host to contested heritage and subject to extremes of development pressures and weather events; and presents academic rigour and professional practice at the sharp end of today's manifold challenges.
The role of CIfA is outlined in Michael Dawson's introduction and expanded in the chapter by the CIfA's chief executive, Peter Hinton. The institute is characterised as exercising both institutional agency through the ethical regulation of its membership and soft power in members' practice. Also stressed is the institute's role in sponsorship of scholarship and information transfer, including through the journal The Historic Environment: policy and practice, reviewed regularly by Bob Kindred in his Periodically column in Context. At the global inter-governmental scale, Unesco is characterised as exercising its authority primarily through the deployment of soft power; an exception, the contested delisting of the Dresden Elbe Valley world heritage site, is covered in the chapter by Ariane Buschmann.
The work of the £30 million Cultural Protection Fund, launched by the British Council in 2016 and targeted at a broad range of cultural heritage projects in a dozen countries in the middle east and north Africa (MENA) region, is the subject of one of four chapters that address past, present and potential human and natural challenges across that region. Projects in this first chapter, authored by Amy Eastwood and Joanne Slack, include one led by the University of Liverpool focused on 30 historic shrines associated with Yazidi identity in Iraq, many of which have been destroyed in recent years and suffered mass displacement of their communities. A team of young Yazadis has been trained in documentation techniques to record memories and experiences associated with the use of these shrines, and documentaries aim to engage with the diaspora and develop site management plans for recovery.
Three complementary chapters include presentation of rapid assessment tools, satellite and aerial imagery, and their myriad informational and diagnostic applications in endangered archaeology across the MENA region. Iraq, Syria and Yemen are a special focus. Pre-emptive rapid recording using a combination of photogrammetry and handheld scanners is illustrated by a case study in Jerusalem, where a 130-room orphanage was fully surveyed in a morning. These four chapters spotlight an insufficiency of robust archival sources in the region – an essential baseline both for conservation and post-trauma recovery – and example responsive collaboration between external expertise and local researchers and trainees.
Further chapters include the archaeological investigations that uncovered previous poor conservation practices that contributed to the high death-toll and historic building losses in the Kathmandu Valley, Nepal, in the devastating 2015 earthquakes; advocacy initiatives inspired by Peter Nasmyth, founder of the Georgian National Trust and the British Georgian Society, in the politically and economically unstable Caucasus; the challenges of contested heritage – of conserving the past and protecting the peace – in Northern Ireland and following the dissolution of the former Yugoslavia; the debates around memory, meaning, significance and authenticity that surrounded the decision to reconstruct the Frauenkirche in Dresden; and the implications of climate adaptability and resilience on heritage policy.
Heritage Under Pressure positions a collection of important case studies in the framework of a profession that is alert to the spectrum of today's human and natural threats, and institutionally placed to support its members in the pursuit of solutions. A final chapter to synthesise outcomes and conclusions, and signpost future directions, would have been helpful, as would an index.
---
This article originally appeared as 'Soft power, hard decisions' in Context 169, published by the Institute of Historic Building Conservation (IHBC) in September 2021. It was written by Dennis Rodwell, architect-planner, consultant in cultural heritage and sustainable urban development.
--Institute of Historic Building Conservation
IHBC NewsBlog
Bristol Harbourside landmark Canons House gets GII listing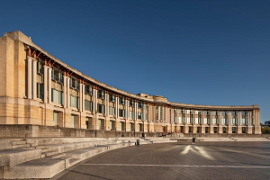 Canons House, a landmark building on Bristol Harbourside, has been awarded Grade II (GII) listed status having been built as a regional headquarters for Lloyds Bank between 1988 and 1991 (Arup)
---
BRE/BEIS project to modernise home energy rating scheme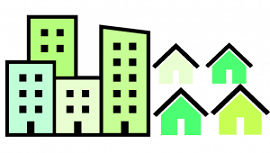 The Building Research Establishment (BRE) has announced a new project with the Department for Business, Energy and Industrial Strategy (BEIS) to improve and modernise the home energy rating scheme used to measure the energy and environmental performance of UK homes.
---
Interdisciplinary IHBC accreditation recognised by CSCS for PQP Cards

Sector lead the Construction Skills Certification Scheme (CSCS) has recognised the IHBC's professional accreditation and support (CPD etc.) in awarding its PQP (Professionally Qualified Person) cards.
---
IHBC Heritage Marketplace provides learning-led virtual engagement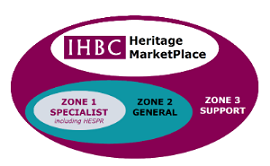 The IHBC's 2022 Aberdeen School Heritage MarketPlace (4.30-7.30PM, 15 June) is designed to extend the scope of a traditional IHBC School exhibition floor.
---
Unearthing the history of Gloucester's 'the Fleece' Hotel starts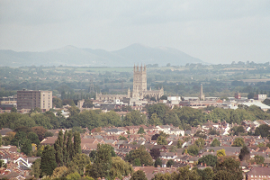 Work to repair a fire-hit medieval hotel in Gloucester is underway as crews have started work to strip back some of the modern trappings and reveal the historic framework.
---
Booking Open for IHBC Annual School: Aberdeen, 16-18 June 2022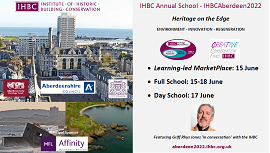 Options for in-person and virtual delegates to explore 'heritage on the edge' across up to 4 days of IHBC engagement & learning.
---
European Heritage Heads Forum statement on Ukraine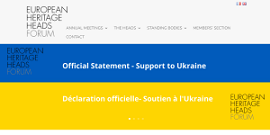 The Secretariat to the European Heritage Heads Forum has has coordinated its declaration of solidarity and support for Ukraine's cultural heritage institutions.
---
Welcome to #IHBC25 – 25 years since we turned professional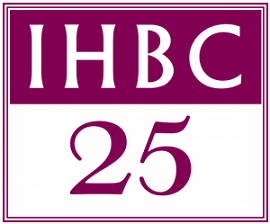 2022 will see the IHBC mark a quarter of a century since our incorporation as a professional body supporting and accrediting built and historic environment conservation specialists. We're kick-starting it by inviting your ideas on how to mark this special year!
---
IHBC launches new Guidance Note on 'Design sources for historic building conservation'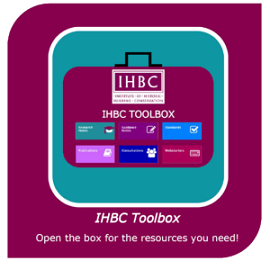 The IHBC's latest Guidance Note adds to the institute's open-access, online practitioner's Toolbox.
---
IHBC at COP26 - Conserving our Places Conserves our Planet - Podcast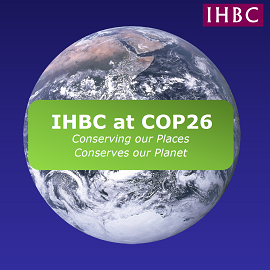 The IHBC seeks to raise awareness and understanding of how building conservation philosophy and practice contributes towards meeting the challenge of climate change.