World Heritage and Sustainable Development: new directions in world heritage development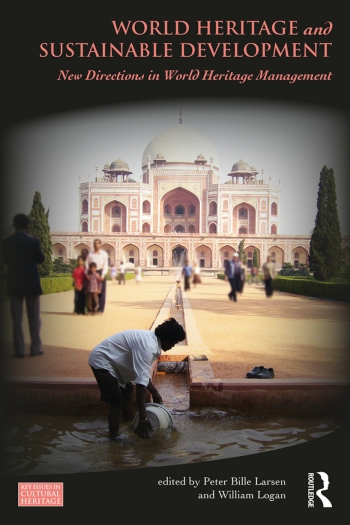 World Heritage and Sustainable Development: new directions in world heritage development, Edited by Peter Billie Larsen and William Logan, Routledge, 2018, 310 pages, hardback.
---
'World Heritage and Sustainable Development' forms part of the Routledge series 'Key issues in cultural heritage'. The book concentrates on the ambition to align the Unesco world heritage system with the United Nation's sustainable development agenda.
Contributed by a broad range of heritage academics, policy makers and practitioners, the book is divided into four sections: Part I, historical, theoretical and institutional frameworks; Part II, policy dimensions and overarching principles; Part III, advisory bodies' perspectives; and Part IV, world heritage site case studies. The co-editors are Peter Bille Larson, a Danish anthropologist and lecturer at the University of Lucerne, Switzerland, and William Logan, co-editor of this Routledge series and an emeritus professor at Deakin University, Melbourne, Australia.
In their introductory remarks, the editors pose the question that is implicit in the book's title. How can the essentially inward-looking world heritage system, focused as it is on narrowly defined heritage conservation parameters in highly selected sites, contribute to overcoming today's sustainability challenges (encapsulated by the editors as climate change, resource depletion, growing social inequalities and massively destructive military conflicts), in communities, nations and the world at large? Are world heritage sites merely islands of protection and nostalgia, surrounded by oceans of environmental and cultural degradation, or can heritage principles and practices contribute to wider social, cultural and environmental sustainability? If so, what are the means to advance this: policy, rhetoric, or persuasion?
Admitting that the task is daunting, not least faced with the driving development mantra of economic growth, the editors seek to elaborate connections between heritage conservation and the full range of sustainability challenges. They cite the springboard for this as the Unesco world heritage and sustainable development policy, adopted in 2015, the same year in which the UN adopted the 2030 sustainable development goals. This sets out three over-arching principles (human rights, equality and environmental sustainability) and four main policy dimensions (environmental sustainability, inclusive social as well as economic development, and the fostering of peace and security).
Chapter 1 postulates four different perspectives on the linkage between heritage conservation and sustainable development: sustaining (or sustainable) heritage, essentially inward-looking; heritage vs sustainable development, the presumption of inherent conflict; sustainable development for heritage, seeking to adapt development paths to the needs and requirements of heritage conservation; and heritage for sustainable development, building on the first perspective and proclaiming the contributions that heritage can make to solving wider sustainability challenges.
The chapters that follow explore the diversity of these conflicting perspectives, their relationship to the principles and dimensions in the 2015 policy document, and the overlaps between them. They embrace admission that the qualifying concept of outstanding universal value for world heritage sites under the 1972 convention is both academically and politically negotiable, alongside recognition that increased emphasis is placed throughout the world heritage system on the economic value of heritage. They do not shy away from the paradox that the global aspiration to sustain world heritage for future generations often triggers processes of dramatic social, economic and environmental transformations, as hotspots of intensive growth, tourism and elite consumption, all of which pose major challenges to policy objectives for social empowerment and inclusion. The case studies, focused on world heritage sites in a spectrum of world regions, offer some interesting examples (the European case study is the Bavarian city of Bamberg), but the unavoidable conclusion is omitted.
The difficulty with this book is that it is, itself, inward looking. Its focus, as with the 2015 policy document, is neither aligned with the 1972 World Heritage Convention nor with the 2030 sustainable development goals. Article 5 of the 1972 convention commits state parties to the protection and conservation of the totality of the cultural and natural heritage situated within their territories; the contemporaneous 1972 Unesco recommendation expands upon this.
This commitment is separate from the provisions in the 1972 convention that focus on world heritage sites – of which there are currently a mere 1,121 around the world. The Unesco Operational Guidelines for the Implementation of the World Heritage Convention, which have gone through over a score of revisions since the first edition in 1976, compound the inward-looking error. The 1972 World Heritage Convention and the 2030 sustainable development goals, on the other hand, are globally inclusive.
The essential challenge of this book is its failure to address the paradox that it identifies. Policies accompanied by platitudes and wishful thinking focused on the negotiable construct of outstanding universal value, sideline and detract from the immense contribution that the totality of the world's cultural and natural heritage can and should be making to the heritage for sustainable development model. 'World Heritage and Sustainable Development' encourages readers to question the relevance of the Unesco world heritage system in this 21st century. Unesco needs now to focus on policies and practices that fully address the sustainable development agenda.
---
This article originally appeared as: 'Time to look outwards' in Context 168, published by the Institute of Historic Building Conservation (IHBC) in June 2021. It was written by Dennis Rodwell, architect-planner, consultant in cultural heritage and sustainable urban development.
--Institute of Historic Building Conservation
Related articles
IHBC NewsBlog
BRE/BEIS project to modernise home energy rating scheme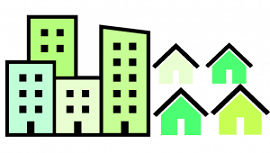 The Building Research Establishment (BRE) has announced a new project with the Department for Business, Energy and Industrial Strategy (BEIS) to improve and modernise the home energy rating scheme used to measure the energy and environmental performance of UK homes.
---
Interdisciplinary IHBC accreditation recognised by CSCS for PQP Cards

Sector lead the Construction Skills Certification Scheme (CSCS) has recognised the IHBC's professional accreditation and support (CPD etc.) in awarding its PQP (Professionally Qualified Person) cards.
---
IHBC Heritage Marketplace provides learning-led virtual engagement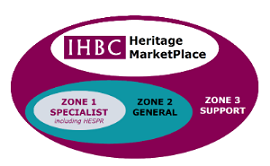 The IHBC's 2022 Aberdeen School Heritage MarketPlace (4.30-7.30PM, 15 June) is designed to extend the scope of a traditional IHBC School exhibition floor.
---
Unearthing the history of Gloucester's 'the Fleece' Hotel starts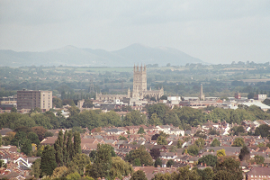 Work to repair a fire-hit medieval hotel in Gloucester is underway as crews have started work to strip back some of the modern trappings and reveal the historic framework.
---
Booking Open for IHBC Annual School: Aberdeen, 16-18 June 2022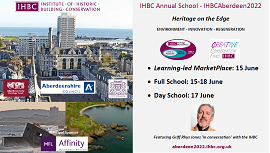 Options for in-person and virtual delegates to explore 'heritage on the edge' across up to 4 days of IHBC engagement & learning.
---
European Heritage Heads Forum statement on Ukraine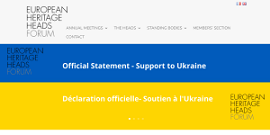 The Secretariat to the European Heritage Heads Forum has has coordinated its declaration of solidarity and support for Ukraine's cultural heritage institutions.
---
Welcome to #IHBC25 – 25 years since we turned professional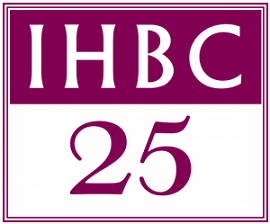 2022 will see the IHBC mark a quarter of a century since our incorporation as a professional body supporting and accrediting built and historic environment conservation specialists. We're kick-starting it by inviting your ideas on how to mark this special year!
---
IHBC launches new Guidance Note on 'Design sources for historic building conservation'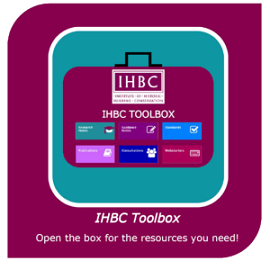 The IHBC's latest Guidance Note adds to the institute's open-access, online practitioner's Toolbox.
---
England's communities empowered to shape design of neighbourhoods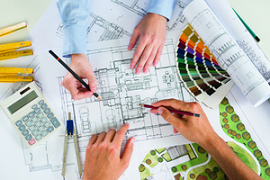 Twenty-five areas in England from Bournemouth to Carlisle have been awarded a share of £3 million to help them set their own standards for design locally. "move from a vicious circle of generic development to a virtuous circle of regenerative development".
---
IHBC at COP26 - Conserving our Places Conserves our Planet - Podcast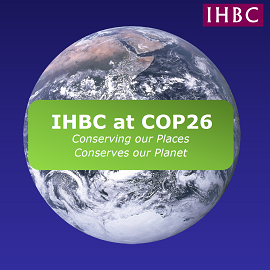 The IHBC seeks to raise awareness and understanding of how building conservation philosophy and practice contributes towards meeting the challenge of climate change.