Glazier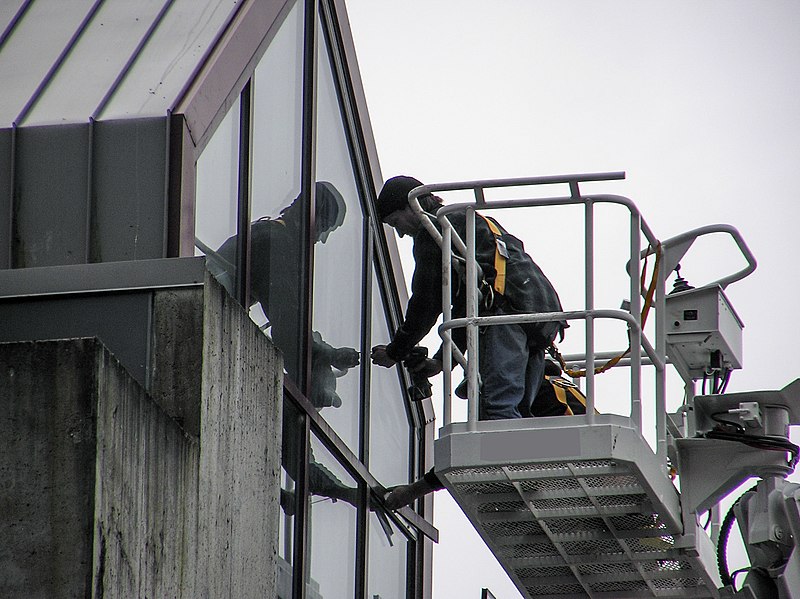 [edit]
Introduction
A glazier is a tradesperson whose job is to measure, cut, fit, instal, repair - and sometimes remove - glass within structures. A glazier may also be referred to as a glass installer or a fenestration installer.
[edit]
Responsibilities
Glaziers deal with glass in windows, partitions and doors in most types of buildings. They work with plate glass, sheet glass, structural glass, mirrors, mirror frames, leaded glass and other types of speciality glass.
The responsibilities of being a glazier can be split into two areas - physical requirements and strategic skills.
In terms of physical requirements, candidates must be able to lift, bend and carry. They will often benefit from being able to work well with their hands. Typical physical tasks might include:
Strategic skills might include:
Glaziers use manual tools (such as glass cutters, suction cups and glazing knives) and machines (such as saws, drills, cutters and grinders). Some glaziers also use computers to assist with measurements so they can reduce waste.
Their work may include shower and tub enclosures as well as rooflights, automatic glass doors and so on. In certain instances (such as those that involve work at height), they must have an understanding of scaffolding and ladders in order to comply with Work at Height Regulations (2005) requirements. Glaziers are also required to wear the appropriate safety clothing and use proper safety equipment.
[edit] Becoming a glazier
Careers in the construction industry generally require on the job experience of some kind. However, it may be necessary to acquire a Construction Skills Certification Scheme (CSCS) card before being considered for a job on a construction site.
The glazier career path includes two main routes: apprenticeships or direct application based on past work within the construction industry.
Fenestration installation companies sometimes offer apprenticeships, typically to people older than 16 years old. Apprentices act as employees and generally gain experience by working on the job for 30 hours per week. They will also be expected to attend college or training programmes.
The standard requirement for an intermediate apprenticeship includes GCSEs (most often including English and maths) or an equivalent. It's also possible to start as a glazier's assistant and then train on the job.
[edit]
Direct application
It is possible to apply directly for a job as a glazier at a construction or fenestration company. New glaziers generally start out as assistants. Experience in construction and maths skills are generally required. Some employers may ask for two or more GCSEs (including English and maths) at grades 9 to 4 (A* to C) or an equivalent. On the job experience in carpentry, joinery or window manufacturing may also be advantageous.
Over time, an experienced glazier may focus on speciality projects such as renovations or restorations of historic buildings. Some also become involved in the automotive industry and work on windscreen replacement and repair.
Being a glazier may mean working at commercial and residential sites. It may also involve a significant amount of customer interaction, particularly if there is the need for speciality design work.