Glasgow School of Art fire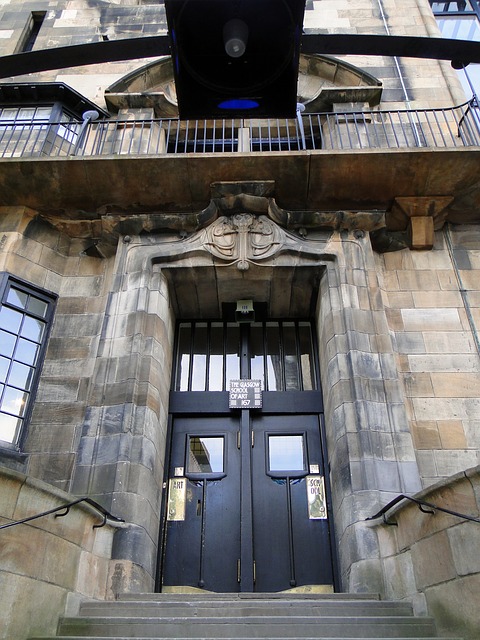 [edit]
Introduction
The Glasgow School of Art was founded in 1845 and comprises a number of buildings located in the centre of Glasgow. In 1897 construction work began on the most famous of the School's buildings, the Mackintosh Building, designed by Charles Rennie Mackintosh. The first half of the building was completed in 1899 and the second half in 1909. It went on to became one of Glasgow's most iconic landmarks.
In May 2014, the Mackintosh building was severely damaged by a fire which began in the basement and spread upwards, resulting in extensive damage to the historic studios and stairways, destroying the library and causing water damage to the archives. However, the fire service initially estimated that 90% of the building and 70% of its contents had survived.
Subsequent investigation found the design of the building had exacerbated the rapid spread of the fire. According to the Scottish Fire and Rescue Service, '…the number of timber lined walls and voids, and original ventilation ducts running both vertically and horizontally throughout the building" as well as "a vertical service void", which "ran the entire height of the building … allowed flames, hot gases, and smoke to travel".
In addition, it was found that fire and smoke dampers had not been retrofitted, and a fire suppression system had not been completed.
In 2016, a project was starter to restore the building to the original Mackintosh design.
On 15 June 2018, a second large fire caused further damage to the building. The cause is as yet unknown.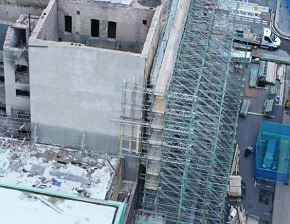 Speaking immediately after the fire, Alan Dunlop, a professor of architecture at Robert Gordon University, said: "I can't see any restoration possible for the building itself. It looks totally destroyed."
However, external building surveys and drone investigations revealed that much of the exterior had survived, and a programme of partial dismantling was undertaken to stabilise parts of the façade that were at risk of collapse.
Professor Tom Inns, director of the School, said, "...this building is not beyond saving. It will be saved in some form." However, Inns pointed out that it was impossible to ascertain the proportion of the remaining structure that would be reusable until the dismantling work had been completed.
Concern was raised that, at the time of the fire, sprinklers had yet to be installed in the building, and the fire suppression system had still not been assembled despite having been delivered to the site.
[edit]
Updates
In August 2018, it was reported that residents of the nearby Garnethill and Sauciehall Street were considering taking legal action against the local council, client and contractor Kier. They claimed to have been locked out of their homes and businesses for almost 10 weeks, with some businesses at risk of going bankrupt as a result.
They argued that while ultimate responsibility for the fire lay with the Glasgow School of Art and Kier, Glasgow City Council were responsible for risk assessment, the cordon, and building control management.
In the aftermath of the second devastating fire, speculation had mounted that the building would be demolished but, according to the chairwoman of the School's board Muriel Gray, it will instead definitely be rebuilt to the original design.
Talking to BBC Radio's Good Morning Scotland, Gray said that the matter was "non-negotiable", and that the reported £100 million figure for renovation had been "plucked out of the air" and that the figure would not be known "until we know the scale of damage".
However, Gray acknowledged that the "biggest tragedy" would be that it could be up to a decade before students were able to use the building again.
[edit]
Find out more
IHBC NewsBlog
IHBC offers a a huge thanks to our volunteers and leads at LPOC Show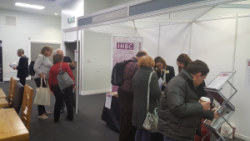 The IHBC CPD partnership with the Listed Property Owners Club has again secured free places for members and an IHBC stand at the show in Olympia on 9-10 February.
---
IHBC welcomes 2019 School speakers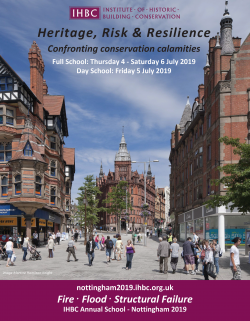 James Innerdale, on sensitive intervention for flood resilience, & Helen Brownlie, on dealing with the after effects of flood particularly in Cockermouth.
---
IHBC members services – checkup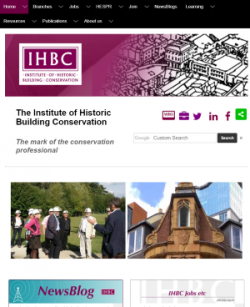 Simple ways to be sure your IHBC NewsBlog email alerts read correctly, and keep up with our latest news, jobs and more!
---
Serious about Heritage careers as an employer or job seeker?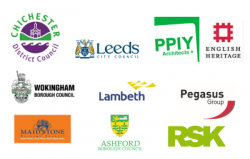 Stay 'in the know' with IHBC's latest 'Jobs etc.' updates for all your conservation needs.
---
RTPI renews call for more resources for planning in light of NAO report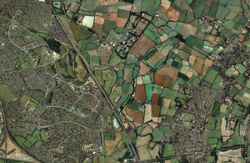 RTPI welcomes the findings of the report, 'Planning for New Homes', which flagged up issues, including the fall in spending and skills shortages in LA's planning departments.
---
IHBC HESPR top pick from £250K+ costed work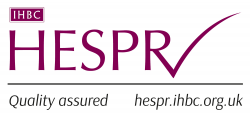 Chartered landscape architect sought for Sydney Gardens, Bath, closing 01/03, value £47k.
---
Historic England Online Debate No 8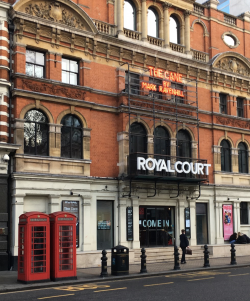 Interim protection for historic buildings before they can be listed with posts including the IHBC's President's 'Confessions of a Conservation Officer'.
---
GII farm demolition results in £20k fine
In a successful prosecution by Chorley Council the judge highlighted the 'public duty to ensure people don't just ignore the listing of buildings'.
---
BPT launches crowdfund call to support challenges poor planning decisions in Bath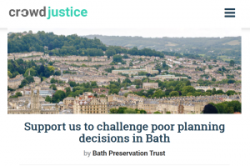 Bath Preservation Trust launches crowdfunding campaign to establish a 'legal fighting fund' to enable it challenge poor or irrational planning decisions in Bath...
---
Planning bodies response to MHCLG PDR consultation
The Consultation Institute has updated on how planning bodies have submitted strong objections to government proposals to further relax permitted development (PD) rights.
---
England - Spending on cultural resources slashed by £400m over 8 years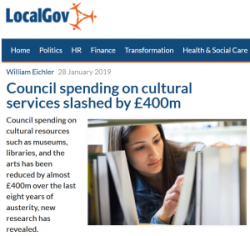 Spending on cultural resources such as museums, libraries, and the arts has been reduced by almost £400m over the last eight years of austerity CCN reveals.
---
UK confirms it will adopt EU standards for construction products post no-deal Brexit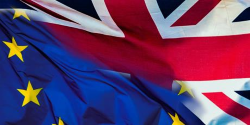 Contractors, architects and product manufacturers can breathe a sigh of relief, apparently, with confirmation that products ok'd in Europe will be ok'd for UK.
---
Strategic framework for heritage science in the UK 2018-2023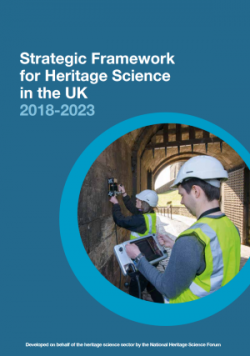 Following a year of consultation and development by the National Heritage Science Forum (NHSF), a new strategic framework was launched at the Tower of London in 2018.
---
BBC on Bauhaus & its centenary year in pictures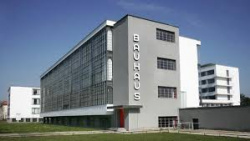 Established in 1919, Germany's Bauhaus art school brought a radical new approach to design and aesthetics helping inform modernist architecture worldwide.
---
Photographic record of the concrete blocks that once protected Britain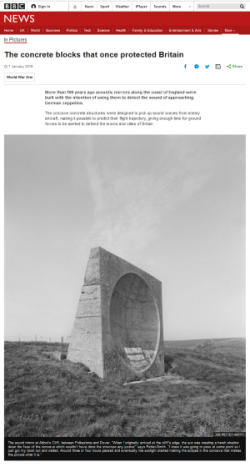 The BBC reports on how more than 100 years ago acoustic mirrors along the coast of England were built to detect the sound of approaching German zeppelins.