Glasgow School of Art fire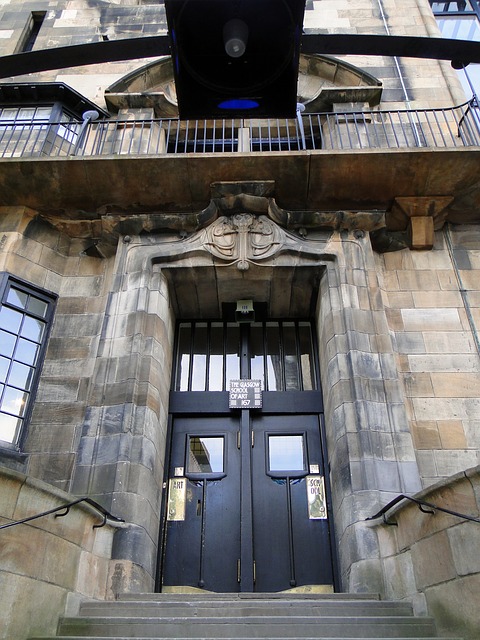 [edit]
Introduction
The Glasgow School of Art was founded in 1845 and comprises a number of buildings located in the centre of Glasgow. In 1897 construction work began on the most famous of the School's buildings, the Mackintosh Building, designed by Charles Rennie Mackintosh. The first half of the building was completed in 1899 and the second half in 1909. It went on to became one of Glasgow's most iconic landmarks.
In May 2014, the Mackintosh building was severely damaged by a fire which began in the basement and spread upwards, resulting in extensive damage to the historic studios and stairways, destroying the library and causing water damage to the archives. However, the fire service initially estimated that 90% of the building and 70% of its contents had survived.
Subsequent investigation found the design of the building had exacerbated the rapid spread of the fire. According to the Scottish Fire and Rescue Service, '…the number of timber lined walls and voids, and original ventilation ducts running both vertically and horizontally throughout the building" as well as "a vertical service void", which "ran the entire height of the building … allowed flames, hot gases, and smoke to travel".
In addition, it was found that fire and smoke dampers had not been retrofitted, and a fire suppression system had not been completed.
In 2016, a project was starter to restore the building to the original Mackintosh design.
On 15 June 2018, a second large fire caused further damage to the building. The cause is as yet unknown.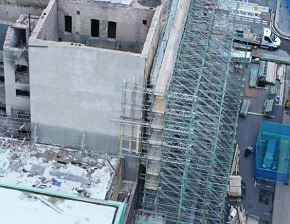 Speaking immediately after the fire, Alan Dunlop, a professor of architecture at Robert Gordon University, said: "I can't see any restoration possible for the building itself. It looks totally destroyed."
However, external building surveys and drone investigations revealed that much of the exterior had survived, and a programme of partial dismantling was undertaken to stabilise parts of the façade that were at risk of collapse.
Professor Tom Inns, director of the School, said, "...this building is not beyond saving. It will be saved in some form." However, Inns pointed out that it was impossible to ascertain the proportion of the remaining structure that would be reusable until the dismantling work had been completed.
Concern was raised that, at the time of the fire, sprinklers had yet to be installed in the building, and the fire suppression system had still not been assembled despite having been delivered to the site.
[edit]
Updates
In August 2018, it was reported that residents of the nearby Garnethill and Sauciehall Street were considering taking legal action against the local council, client and contractor Kier. They claimed to have been locked out of their homes and businesses for almost 10 weeks, with some businesses at risk of going bankrupt as a result.
They argued that while ultimate responsibility for the fire lay with the Glasgow School of Art and Kier, Glasgow City Council were responsible for risk assessment, the cordon, and building control management.
In the aftermath of the second devastating fire, speculation had mounted that the building would be demolished but, according to the chairwoman of the School's board Muriel Gray, it will instead definitely be rebuilt to the original design.
Talking to BBC Radio's Good Morning Scotland, Gray said that the matter was "non-negotiable", and that the reported £100 million figure for renovation had been "plucked out of the air" and that the figure would not be known "until we know the scale of damage".
However, Gray acknowledged that the "biggest tragedy" would be that it could be up to a decade before students were able to use the building again.
[edit]
Find out more
IHBC NewsBlog
IHBC South Branch Conference - Yearning for Timelessness


The conference on October 26 will look at 'Modern architecture in historic settings' with expert talks and site visits offering top-notch CPD with exceptional settings.
---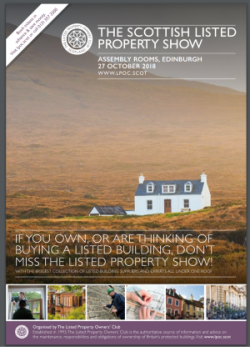 Don't forget your free IHBC CPD & more for members and colleagues: 27 Oct, Edinburgh (Book ahead for free entry) with IHBC Scotland.
---
Topical CPD focusing on curtilage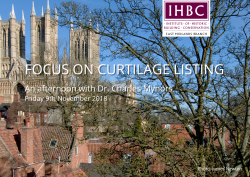 IHBC East Midlands branch will be hosting an afternoon with Charles Mynors, the leading authority on heritage law, on Friday 9 November in the Lincoln City Council Chamber.
---
IHBC Belfast School Context now out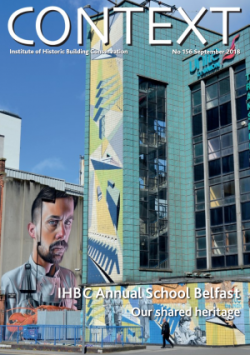 'Our shared heritage', with thanks to all, including Main School Sponsor and HESPR member 'Heritage Collective'.
---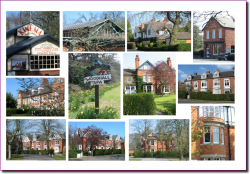 Lincolnshire local authority's 'national first' offers a new approach to Conservation Area controls – two Article 4 Directions with a Local Development Order (LDO).
---
IHBC's Policy Chair Roy Lewis notes the award of costs against Lambeth Council in a recent appeal which emphasises the importance of doing site visits!
---
IHBC - VAT reminder - LPOC Campaign 10K target signatures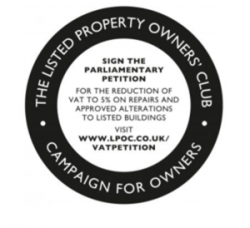 Sign the LPOC's petition to the Chancellor if you agree with the IHBC, that '…it is perverse that repairs should be subject to VAT when new development is not'.
---
IHBC HESPR top pick from £205K+ costed work this week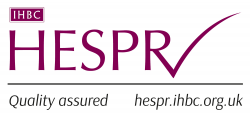 Braintree DC seeks Conservation Area Appraisals – closing 26/10, valued £10-25,000.
---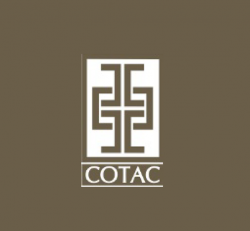 COTAC, the Council on Training in Architectural Conservation, seeks trustees with notes of interest by 15 November.
---
FMB says MAC recommendations would cripple construction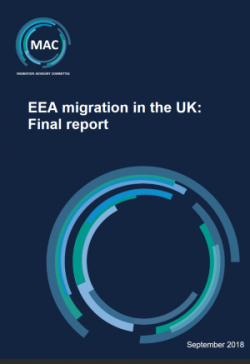 The Migration Advisory Committee's recommendations for new immigration policy post-Brexit, would cripple the construction industry, says Federation of Master Builders.
---
New government investment aimed at overcoming barriers to building in England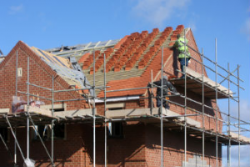 Government has established investment to tackle issues on potential housing sites and get homes built in parts of England where they may be most needed.
---
IHBC Heritage from the doorstep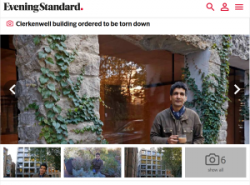 The Evening Standard has reported that an architect has been ordered to tear down award winning £4.65m home in Clerkenwell.
---
HE National Capacity Building Programme launched – closing 4/11
Historic England has launched the programme for projects running for 1 year max with a deadline for submitting grant applications 4/11/18 and funding to begin from 1/04/19.
---
Planning (Scotland) Bill – Briefing by BEFS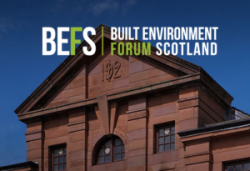 Built Environment Forum Scotland (BEFS) has issued a briefing on the Planning (Scotland) Bill.
---
England's youngest Civic Society chair elected to Birmingham Civic Society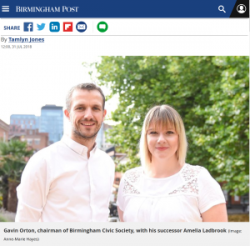 26 year old Amelia Ladbrooke has been elected as the chair of Birmingham Civic Society, and is the youngest ever Civic Society chair in England.
---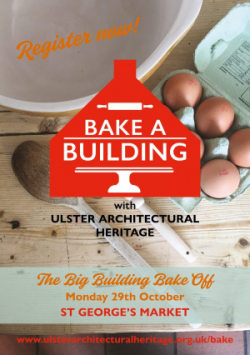 Ulster Architectural Heritage (UAH) and Food NI invite you to BAKE A BUILDING for the Big Building Bake Off at St. George's Market, 29 October 12-3pm.