Ecobuild 2016 - Making the business case for large scale retrofit investment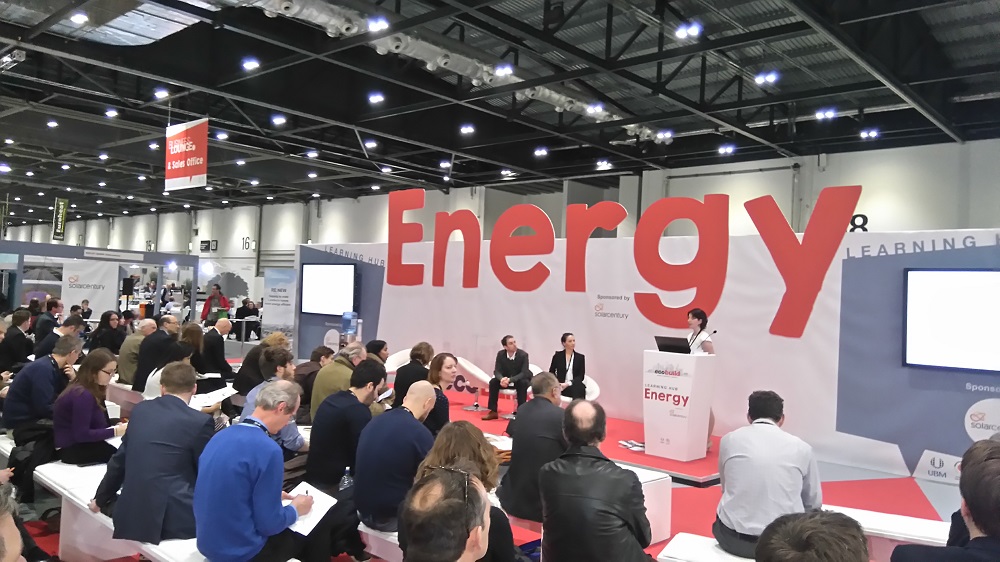 Designing Buildings Wiki went to the Excel Centre for day one of EcoBuild 2016, the UK's largest construction and energy event.
The rationale for domestic retrofit is as important as ever. Retrofit not only cuts carbon emissions, it makes it cheaper to keep homes warm and helps to overcome poor ventilation and damp, and improves health. The seminar, chaired by Kore Mason, programme manager for the Greater London Authority, explored the business case for energy efficiency works as well as how to identify and manage the technical risks.
George Simm, energy consultant at Capita, began by asking why exactly retrofit needs a business case? The main reasons, he said, where to show clearly how benefits can be maintained, ensure projects are deliverable, gain senior level buy-in, and help plan future phases.
According to Simm, in a time of unprecedented business pressures, every funding plan for housing developers needs to be justified, and that retrofit is still seen as being a 'nice to have' rather than a necessity. It is vital that the wider benefits are demonstrated, such as the generation of local employment and the increase in Net Present Value of the project that often results.
Making a strong case requires:
Good understanding of drivers and targets.
Ability to articulate the full range of benefits beyond tenant welfare.
Sound plan for funding, procurement and delivery.
Simm said funding is still available from a range of sources, but projects that can demonstrate a return have the best chance of success. He was confident that organisations willing to develop the case for retrofit would see benefits in the future, and cited the Energiesprong organisation currently aimed at social housing providers as an example.
Lisa Pasquale, director of Six Cylinder, spoke about managing the risks of retrofit. She cited the most common problems as: underventilation and condensation, air leakage, mould issues, interstitial condensation, and overheating. Not to mention the negative impact on profit and reputation for housing associations having to deal with remedial works.
She said that to mitigate the risks, it was important to understand the retrofit process, and modify and strengthen it according to each individual project.
On the question of why retrofit can go wrong, Pasquale made the following diagnoses:
A lack of robustness of detailed design.
Fragmented procurement and delivery (lack of overall responsibility and ownership).
Poor construction sequencing and commissioning.
Inadequate handover and user guidance.
She suggested that between each of the four retrofit processes – assessment, design, installation, operation – there needed to be 'retrofit watch points' to help alleviate problems due to poor integration between trades, such as inappropriate substitutions to materials and products.
On the issue of post-occupancy evaluation, she stressed the need for monitoring fuel use, occupant surveys, air permeability testing and thermographic surveys. She also said it was important to take account of the fact that residents may have been underheating their property prior to retrofitting due to fuel poverty.
While the green building industry may have suffered substantial setbacks at the hands of the Conservative government, there are still signs that progress is being made. Although some members of the audience expressed concerns that it was too little and too slow, the speakers seemed confident that the business model for retrofit will become more coordinated as bigger firms start to get involved, working with smaller ones and increasing numbers of projects.
Featured articles and news
IHBC asks you to contribute to the debate on gentrification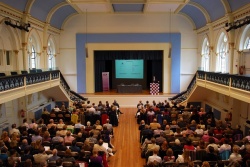 The Guardian reports on the dangers of gentrification - join the debate at IHBC NewsBlogs
---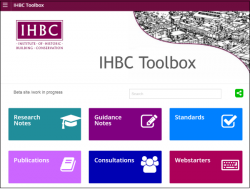 Our Toolbox offers easy access to the essential tools in conservation practice including links to Standards, 22 Practice notes, Consultations and much more.
---
Churchill Barriers to be listed

Second World War structures at Scapa Flow have been recognised as being of national importance by Historic Environment Scotland (HES).
---
Historic brick reservoir image wins award
The image of a covered reservoir in London's Finsbury Park has won the best architecture photograph of the year at the Arcaid Images Architectural Photography Awards 2016.
---
Westminster City Council gains approval for Special Policy Areas
The London Council's plans are given the go-ahead to management development in five unique specialist clusters.
---
Property Flood Resilience Action Plan out
An independent report has been issued relating to flood protection, aiming to help with flood resilience.