The Architecture of Inverness: an illustrated architectural guide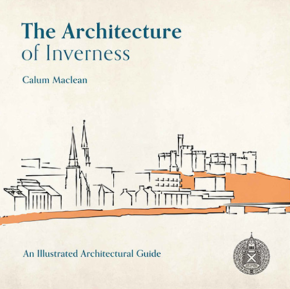 The Architecture of Inverness: an illustrated architectural guide, Calum Maclean, Aiteas Architectural Press, 2020, 336 pages, 30 black and white and 362 colour illustrations, hardback.
---
Inverness is in a relatively remote part of the country more famous for wild empty landscapes of scattered communities. In spite of its rather unassuming title, this book is much more than a review of buildings within and in the vicinity of Scotland's most northerly city. In celebrating the architecture of Inverness, the book examines not only the design and historical context of each building, but it also develops a historical narrative that links each building from prehistoric times to the present day.
The author reveals the evolution of ideas, explaining how one building informed the development of another, or where events forced a sudden change in direction, sometimes with unexpected consequences. Through each period of its history there are buildings that illustrate an awareness of current political and philosophical thinking from across Europe, and an aspiration or perhaps determination on the part of the community to be at the forefront of progress.
The reader will be surprised and delighted to discover renaissance mansions, Parisian boulevards, and white cubist villas from the 1930s inspired by the Bauhaus and Russian constructivist turbine halls. There are flashes of brilliance, such as the Queensgate development by Alexander Ross and the arts-and-crafts elegance of Rossal by WL Carruthers. Other buildings, such as Balnain House or the Forbes Mausoleum, are mere fragments of a once vast merchant empire. Buildings that might otherwise have remained hidden and forgotten have had a new light thrown on them.
Most of the buildings featured in the book are modest in scale. It would be unfair to draw comparison with the majestic palaces of London or the enlightenment splendour of Edinburgh, and to do so would rather miss the point. The author takes us on a detective adventure, revealing the clues to a story that would otherwise remain hidden from view. His approach transforms a collection of fine architectural buildings into an unexpected and compelling story about the evolution of people, place and identity.
By examining groups of buildings, and interpreting their significance to the community in which they are found and their collective contribution to the evolution of place and identity, the author perhaps suggests a new approach to our understanding and appreciation of the built environment. It reveals a weakness in our current approach, where buildings are assessed for protection on an individual basis, and where their qualities are measured against criteria intended to provide a quality benchmark but fail to recognise their importance and value to the local context.
The book is illustrated with large colour photographs of exceptional quality. The text is well laid out and as a consequence the format is attractive for reading at home. But the book might be a bit cumbersome for carrying around the streets, so it is accompanied by an app that can be downloaded to a smartphone. Using the phone's GPS, the app can identify your location and tell you about buildings nearby; or the user can select a particular building from the index, which is grouped by historical period or location, and the app will provide GPS navigation to that building.
---
This article originally appeared as 'Narration and navigation' in Context 165, published by The Institute of Historic Building Conservation in August 2020. It was written by John T Duncan, former conservation architect at Highland Council, director and trustee of Inverness City Heritage Trust and Highland Historic Buildings Trust.
--Institute of Historic Building Conservation
IHBC NewsBlog
IHBC Annual School 18 June 2021: Over 25 MarketPlace Stalls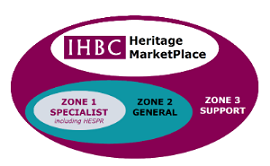 IHBC's Virtual Annual School 2021 MarketPlace stalls provide access to over 25 of the sector's most influential organisations. Book now to join!
---
IHBC Annual School: Historic Places - People Places: 18 June 2021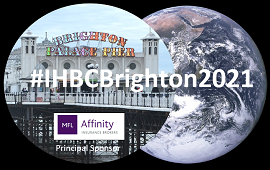 IHBC's 2021 virtual conference examines how we can best change and sustain places for the benefit of people, led by expert practitioners boasting international, national and local profiles and experiences.
---
Europe's top heritage awards honour 24 exemplary achievements from 18 countries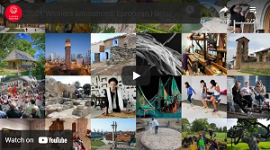 The 2021 winners of the European Heritage Awards / Europa Nostra Awards have been announced.
---
10 Local Councils in England to test the use of digital tools in planning process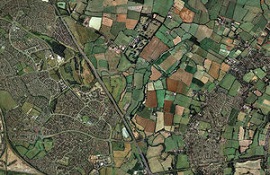 England's Housing Minister has announced a £1.1 million fund to test the use of digital tools and data standards across 10 local areas.
---
LABC launches new home improvement website: Front Door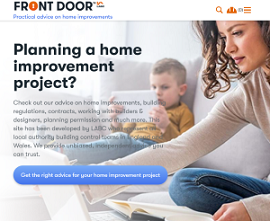 Created by the Local Authority Building Control (LABC), Front Door provides practical guidance on home improvements and renovations as well as technical advice on obtaining building control and planning approvals.
---
Oriel College decision on 'Rhodes' and Related Issues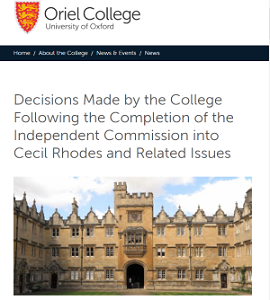 The Independent Commission established by the Governing Body of Oriel College on the memorials and legacy of Cecil Rhodes has reported.
---
Platt's Eyot fire: River Thames GII Boatyards Destroyed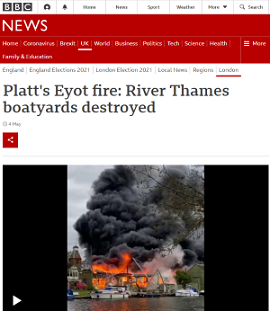 A huge blaze has destroyed two Grade-II listed boatyards on a River Thames island.
---
St Albans Cathedral restoration features a figure wearing a face-mask!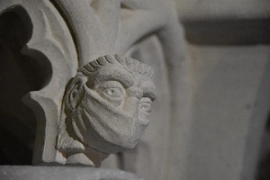 The medieval shrine of St Amphibalus has been restored to its former glory, now with 'a modern addition of a face wearing a face-mask to commemorate the shrine's restoration project' in the pandemic!
---
Ulster Canal to be Restored and Reopened in Border Region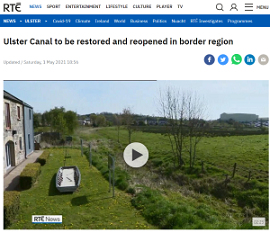 A section of the Ulster Canal, a disused canal in the border region of Monaghan and Fermanagh, will be restored and reopened as a public amenity more than 90 years after it was abandoned.
---
Remains of 'high-status' Roman villa and bath-house found in Scarborough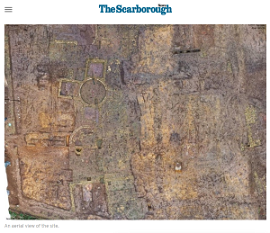 One of the most stunning Roman finds ever unearthed in Britain has been discovered on the site of a new housing development in a village near Scarborough.