Permeable pavements
[edit]
Introduction
A pavement with base and sub-base that allows the water to infiltrate or pass through the surface is known as Permeable Pavement. It not only helps to reduce the surface run off but also effectively traps the pollutants and solid particles in the water avoiding ground water pollution.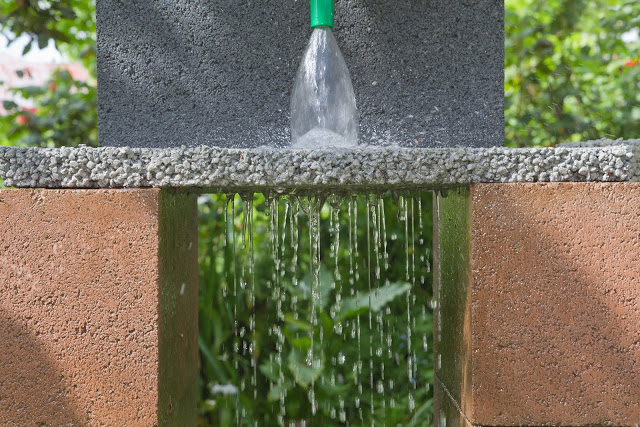 Evaporation of water at or below the surface also produces surface cooling, as opposed to the traditional heating of paved areas. This is especially beneficial in cities which experience extremely high temperatures in summer – traditional "blacktop" temperatures can make some public spaces unusable in warmer weather.
Generally, permeable pavement structures consists of a pervious / permeable surface course which may be of Asphalt concrete or Portland cement concrete laid over a layer of fine aggregates, which acts as a filter layer for infiltrating storm or rain water. Underneath this filter layer is a uniformly-graded gravel course to store water, which ultimately penetrates into the ground. General design practice requires an un-compacted natural ground, which allows relatively easier discharge of water avoids any standing water under the pavement structure that may cause structural failure.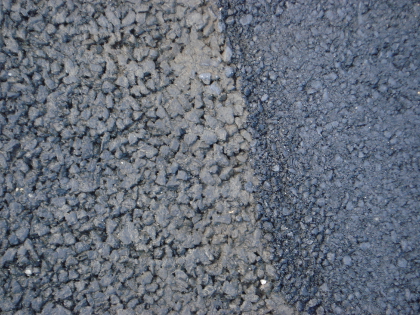 Permeable pavements are generally recommended for residential, commercial and urban areas but not highways, motorways and streets with heavy traffic loading as these pavements are not designed with structural capacities to support such loads.
[edit]
Advantages
Permeable pavements offer many benefits, both aesthetic and practical. Some of the benefits are listed below:
[edit]
Disadvantages
Some of the disadvantages associated with these pavements are:
[edit]
Find out more
IHBC NewsBlog
IHBC's 2019 Nottingham Annual School a Great Success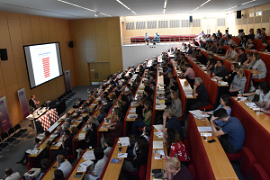 One of the IHBC's most populous Schools, the 2019 Nottingham School will be remembered for its combination authoritative speakers, urban experiences and accessible learning, including the IHBC's Spotlights.
---
England's new High Streets Task Force will help revitalise high streets and town centres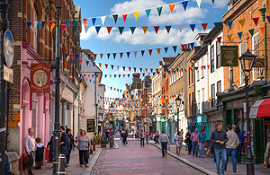 A new High Streets Task Force, to support local leaders as they revitalise England's high streets and town centres, has been launched.
---
UK petition to Zero-rate VAT on deep retrofit/eco-refurbishment building works now open

A UK parliamentary petition to Zero-rate VAT on deep retrofit/eco-refurbishment building works on all homes, has been launched, with a deadline of 8 January 2020.
---
IHBC's new Guidance Notes launched at Nottingham's 2019 School Spotlights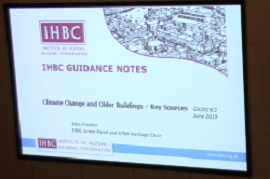 The IHBC has launched two new Guidance Notes, on Retrofitting of Traditional Buildings and Climate Change and Older Buildings – Key Sources.
---
NLA awards 2019 include Pitzhanger Manor and Gallery for Conservation & Retrofit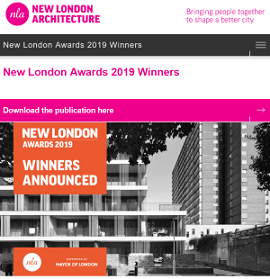 The Conservation & Retrofit award of the New London Awards (NLA) 2019 has been won by Pitzhanger Manor and Gallery, W5, by Jestico + Whiles and Julian Harrap Architects.
---
AHF £15M fund – 'Transforming Places Through Heritage'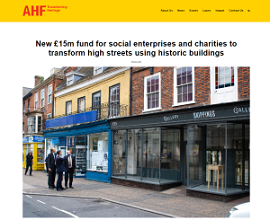 The Architectural Heritage Fund (AHF) has announced the opening of the 'Transforming Places Through Heritage' fund, focussed on reinvigorating England's high streets.
---
How wartime photographers dodged Nazi bombing to record historic buildings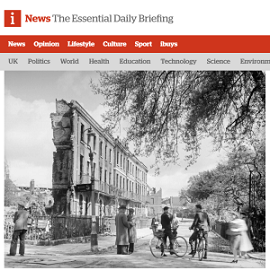 A race against devastation - a new exhibition chronicles the wartime work of the National Buildings Record – set up to capture a disappearing landscape.
---
---
---