Permeable pavements
[edit]
Introduction
A pavement with base and sub-base that allows the water to infiltrate or pass through the surface is known as Permeable Pavement. It not only helps to reduce the surface run off but also effectively traps the pollutants and solid particles in the water avoiding ground water pollution.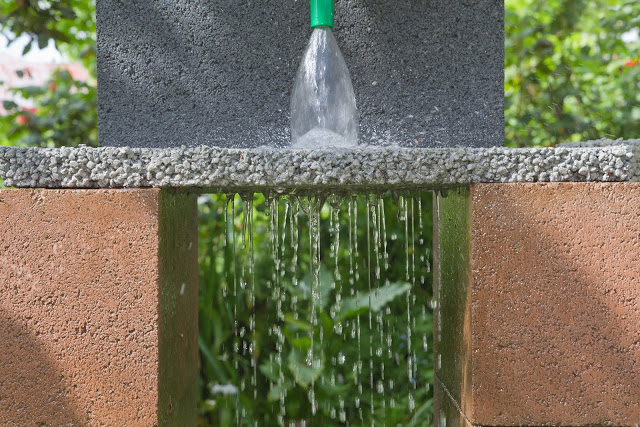 Evaporation of water at or below the surface also produces surface cooling, as opposed to the traditional heating of paved areas. This is especially beneficial in cities which experience extremely high temperatures in summer – traditional "blacktop" temperatures can make some public spaces unusable in warmer weather.
Generally, permeable pavement structures consists of a pervious / permeable surface course which may be of Asphalt concrete or Portland cement concrete laid over a layer of fine aggregates, which acts as a filter layer for infiltrating storm or rain water. Underneath this filter layer is a uniformly-graded gravel course to store water, which ultimately penetrates into the ground. General design practice requires an un-compacted natural ground, which allows relatively easier discharge of water avoids any standing water under the pavement structure that may cause structural failure.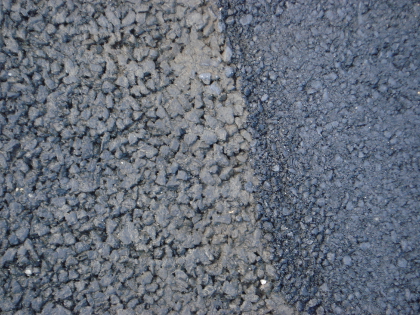 Permeable pavements are generally recommended for residential, commercial and urban areas but not highways, motorways and streets with heavy traffic loading as these pavements are not designed with structural capacities to support such loads.
[edit]
Advantages
Permeable pavements offer many benefits, both aesthetic and practical. Some of the benefits are listed below:
Treats water runoff.
Increases groundwater infiltration and recharge.
Provides local flood control.
Reduces soil erosion.
Reduces the need for traditional storm water infrastructure, which may reduce overall project costs.
Increases traction when wet.
Reduces splash-up in trafficked areas.
Extends the life of paved areas in cold climates as there is less cracking and buckling from the freeze-thaw cycle.
Reduces the need for salt and sand use during the winter, as there is little or no black ice.
Requires less snow-plowing.
Reduces groundwater pollution.
Offers evaporative cooling.
[edit]
Disadvantages
Some of the disadvantages associated with these pavements are:
IHBC NewsBlog
Heritage Collective IHBC 2018 School Principal Sponsor to focus on welcoming delegates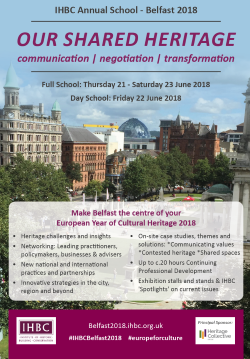 Heritage Collective, principal sponsor and one of 38 IHBC HESPR members, reports that its 11 staff attending the School look forward to offering personal welcomes to delegates.
---
Update for IHBC 2018 School study tour in Derry-Londonderry on Saturday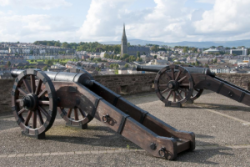 New Derry Walls Management Plan launched complementing the Conservation Plan of 2015.
---
Another IHBC CPD Boost for the 2018 School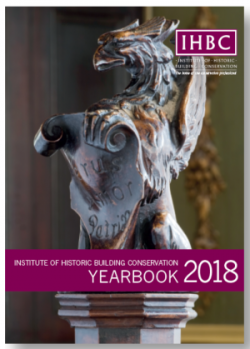 NI Branch Chair and School lead Andrew McClelland explores social takes on shared heritage in IHBC's 2018 Yearbook.
---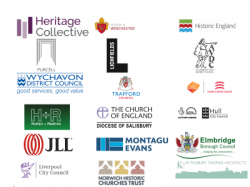 From Historic England's 'Taylor Review' pilot posts to HESPR member Heritage Collective's 'Heritage Consultant' opportunity the IHBC now offers regular reviews.
---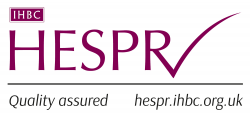 Birmingham CC seeks conservation professional architectural services for GII* listed Highbury Hall, closing 22/06, value £400k.
---
Glasgow Art school- Mackintosh building extensively damaged in recent fire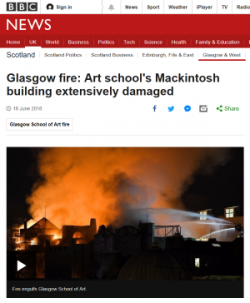 Glasgow's world-renowned School of Art has been gutted by another huge blaze, four years after part of the building was destroyed by fire.
---
RTPI challenges apprenticeship body on assessment plan ruling
The RTPI has challenged the Institute for Apprenticeships' (IfA) ability in assessing professional standards.
---
English government departments - heritage thread highlighted in plans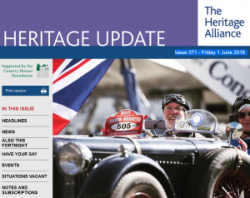 An update from the link body for England's heritage bodies – The Heritage Alliance (THA) - has summarised the heritage threads in recent departmental plans.
---
DCMS Areas of Research Interest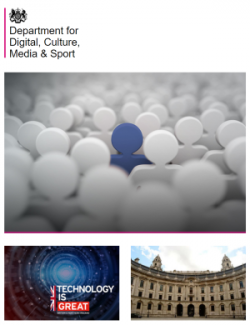 The first Areas of Research Interest (ARI) publication has been issued, summarising the most important research questions facing DCMS.
---
SAVE 2018 to 2019 Buildings at Risk Catalogue due 27 June 2018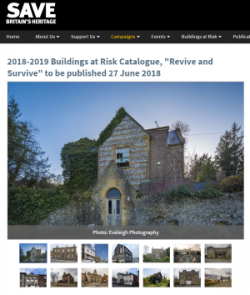 The 2018-2019 Buildings at Risk Catalogue, 'Revive and Survive' will be published by SAVE on 27 June 2018.