Cities, heritage, tourism and the historic environment professional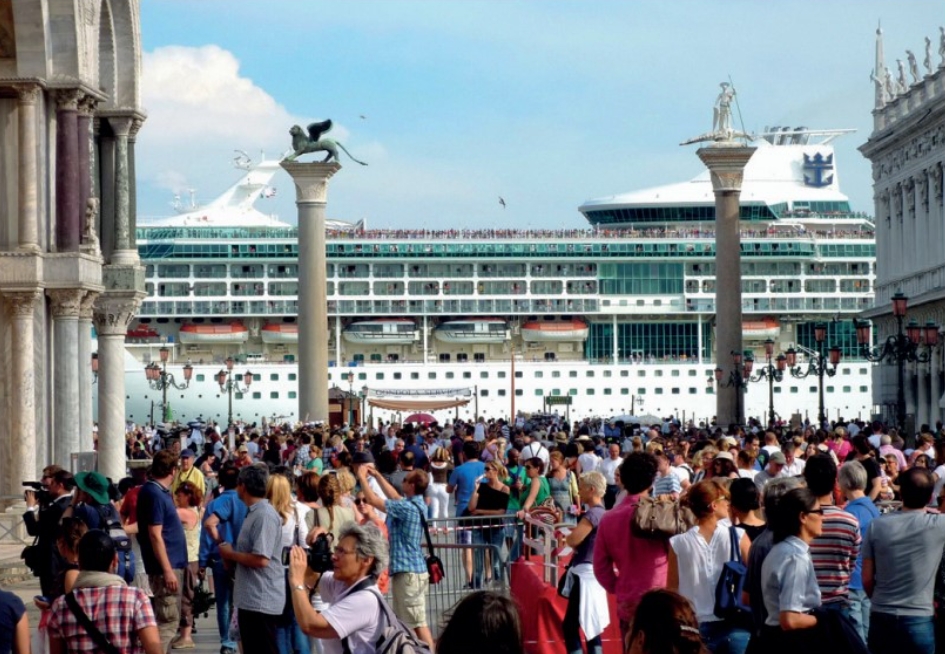 St Mark's Square, Venice with a cruise liner adding to the crowds (Photo: Jonathan Taylor)
Across the world cities with high levels of tourism have been under the spotlight, and it is widely considered that they are being ruined by 'overtourism'. Venice, Amsterdam and Barcelona are often quoted as suffering badly, while further afield Jakarta, Bangkok, Xi'an and Auckland are reported to be facing increasing pressures. Even in the UK, newspapers eagerly publicise stories of tense relationships between communities, businesses, city administrations and visitors in places as diverse as Edinburgh, Cambridge, York and Bath.
Of course the reality is always more complex than the headlines suggest, and the pressures and pinch points differ from one city location to another. Each has a unique set of issues. What causes a flash point, and what makes a good story in the media may be down to specific transportation and mobility issues around a location, building uses and service offerings in the area, or retail and development pressures. Another factor may be visitor behaviour in highly localised physical, social, policy and business environments. Blanket terms such as 'overtourism' are unhelpful and usually inaccurate if applied to an entire city.
There do however, seem to be some common factors at play. In particular, city locations are competing in a globalised market place via branding and visual content, attracting tourists by destination images that they project around the world. These tend to focus on specific types of experience which often revolve around the historic built environment. It is therefore unsurprising that the cities mentioned above might all be deemed heritage cities – projecting a captivating historic aesthetic with iconic architecture, streetscape, urban form and skyline. They also contain a myriad of high quality cultural institutions offering events and social ambience which bring the culture of the place alive in a holy grail of the tourist's desire – the 'authentic' experience.
The power of the historic environment is tightly bound to the residents' identity and sense of place as well as to the tourists' attraction and the local economy. This makes for an inevitably tricky management situation. It places heavy responsibilities on the shoulders of all stakeholders, whether or not they realise it. The success of any solution therefore depends on the art of compromise; the ability to engage in open, challenging and respectful debate; and the recognition of rapidly changing drivers for change and development in the worlds of every stakeholder.
The infrastructure which can provide an arena for these debates and considerations is often not well developed – even in the UK. This can result in the media filling the vacuum as competing stakeholder groups paint a picture of heroes and villains (residents versus the public authorities or the tourism industry), or innovators and reactionaries (businesses and developers versus local pressure groups). Sloppy reporting conflates different issues and mixes root causes of problems with generalisations and poor hard evidence. This approach may be great for selling newspapers or for generally stoking action and indignant comment, but it serves these locations badly, and ultimately puts a brake on effective policy development and meaningful creative relationship building.
Edinburgh has been a prime case over the course of 2019–20, as debates on the future of both the tourism industry and city has led to conflict over high-profile building developments, community resentment over the explosion of AirBnB tenants and criticism over how events held in public open spaces were being managed. Blame is a concept associated with the historic built environment of the city – not particularly as a result of the way it is managed, but more in the fact that it is the victim of its own success, as the city has retained its historic environment so well that this is itself the cause of problems in managing the city. Edinburgh (like Amsterdam and all the other cities mentioned previously) provides a wonderful built environment: a physical palette combined with a living economic and social context. The historic environment is the unique ingredient which draws people to it to live, work and play; but its quality and form also sets parameters for the way in which that liveability, work and play can exist and develop. The challenge with the historic environment is that while it often is that unique ingredient that provides a place's inherent quality and attractiveness, it is both a visible and invisible component in our perception. It can include the special and iconic, which when altered or threatened is immediately in the public consciousness, and at the same time it can also include the invisible and everyday, the backdrop against which city life goes on without special notice, and which gets overlooked until damage is caused.
Stakeholders often blame the historic environment for a city's problems. As the Leader of Edinburgh City Council memorably noted at the recent launch of the new tourism strategy, "nostalgia does not make good policy". The result is that heritage cities like Edinburgh are constantly being reconfigured, reinterpreted and reimagined by stakeholders, residents and visitors as urban centres, with little regard for their heritage values. Stakeholders need to be reminded that attributing fault or blame with the historic environment (and by association professionals involved in the management and protection of it) is lazy thinking: they should behave better and more constructively in exploring a city's present and future. The home of the Scottish Enlightenment in particular should continue to be a place for innovative debate on civics and civic space – but in a positive way.
This suggests a requirement for further enhancement of the specialist skillset already seen in historic environment. Conservation professionals need to develop and engage further in the fields of communication, mediation, negotiation and facilitation if they are to succeed in navigating protection, management and enhancement of the historic features of a place, particularly where there are competing pressures on the physical and social fabric of a community. The skills of the heritage professional are no longer just about management and administration within a bureaucratic entity and a set of planning processes, but as potential influencers and shapers of thinking who can creatively chart a path for the future legacy of the built environment. Shaping and influencing the outcome may be particularly challenging where a community's attention is focused in a laser-like way on a single issue against a competing stakeholder's viewpoint.
The key focus for future professional enhancement should be on the soft skills in heritage management, such as being able to explore context, options, adaptions and the interfacing of historic assets with their owners, users and developers. These skills are less about the asset itself and more about the changing relationships all different types of stakeholder groups have with each other, and with the asset itself, in the wider environment. It is a nuanced shift in future relationships and contexts in which historic environment professionals might play a future role, but one which could work positively in city contexts where public authorities may often be on the back foot having to respond to emergent issues.
The future shows positive signs for that nuanced repositioning due to global trends and requirements around sustainability and community (re)building. For example, the historic environment can be placed back at the centre of thinking in cities where heritage tourism or regeneration has been seen as a dominant force, and the heritage values of the place have mistakenly been enhanced without reinvesting in the broader civic palette.
The durability, sustainability and adaptability of the historic built environment is increasingly being recognised as a provider of solutions or inspiration for innovation in place development, building design and maintenance of thriving communities with a strong sense of place. The tourism industry will continue to evolve and develop experiences using new technologies and product or service offerings which have at their heart the historic environment – in real, physical, durable form. The industry has increasingly recognised that tourism must be a positive force within city communities, and must invest in the community or its host's infrastructure if it wants to maintain its welcome. The searched for authenticity which tourists want to experience will also continue to increase the engagement between tourists and place, beyond mere consumer to a more embedded two-way relationship in a community setting, unlocking enhanced interactions with places and people.
There remain challenges in this – not least the power of the individual historic environment professional to engage beyond the bounds of a controlled system. However, the reframing of city democratic processes provides reasons to be positive, as cities around the world strategise over their mid to long term development and as communities assert their views and desires in powerful ways through the resurgence of civic societies (like the Cockburn Association in Edinburgh). These developments demonstrate that the role of the expert and the role which they may play in place-making and place-keeping is being appreciated again.
---
This article originally appeared in the IHBC Yearbook 2020, published by Cathedral Communications Ltd in August 2020. It was written by Prof Ian Baxter, a historic environment management professional and academic, Director of Scottish Confucius Institute for Business & Communication at Heriot-Watt University and Professor of Historic Environment Management at University of Suffolk.
--Institute of Historic Building Conservation
IHBC NewsBlog
'Local Heritage Listing: Identifying and Conserving Local Heritage' Published
Historic England has published a new edition of its advice note on how local heritage listing and local heritage lists can be formally identified as part of the wider range of designation so that they can be taken into account in planning applications.
---
Hammersmith Bridge illuminated red in Valentine's Day message to Government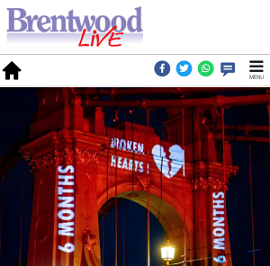 The stunt aimed at highlighting ongoing delays to its repair, as the 133-year-old west London bridge has been closed to traffic since April 2019 when cracks appeared in its pedestals.
---
Drone Surveying a London Landmark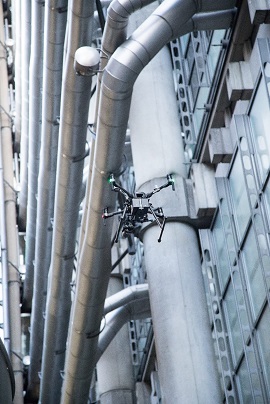 Uninhabited Aerial Vehicles (UAVs) have been used to undertake a survey of the Lloyd's building's external façade in the heart of the City of London.
---
Green Party calls for no VAT on refurbishment in new Parliamentary petition
The petition calls on the government to remove VAT on refurbishment projects and raise VAT on non-Passivhaus new-build construction to 20 per cent. Retrofitting is carbon-efficient but the current VAT regime privileges new build over refurbishment.
---
Conservation Professionals Concerned about Future Planning Policy

Directors of the IHBC and the Victorian Society are among those whose opinions are featured in the RICS in-house publication Modus as it explores heritage impacts in England's planning proposals.
---
Learn all about the Professions in Building Conservation at upcoming Conference

Glasgow City Heritage Trust (GCHT) 3-day online conference aimed at anyone working, or interested in working, within the building and heritage sectors.
---
New use for abandoned oil rigs: Offshore reefs!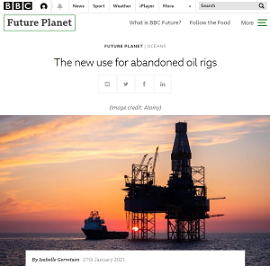 One way in which these old rigs can be remarkably useful is that the subsurface rig can provide the ideal skeleton for coral reefs, allowing the remarkable ecosystems beneath the waves come into their own.
---
Birnbeck Pier, in Weston-super-Mare, to undergo Restoration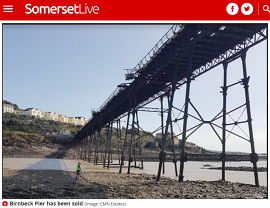 A new company – Birnbeck Holdings Limited – has now been set up by CNM Estates which has purchased Birnbeck Island and the historic pier.
---
Ecclesiastical Heritage Risk Barometer 2020 Published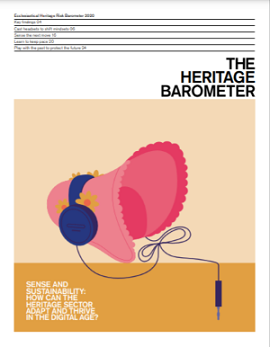 The publication offers research to help answer the question: 'How can the heritage sector adapt and thrive in the digital age'?
---
Victorian Bath House dug up from under a Manchester Car Park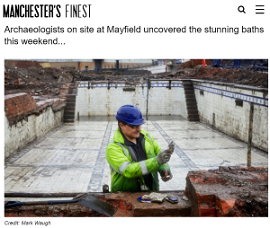 A stunning Victorian Bath House has been uncovered during works on creating the city's first public park in over 100 years.