Becoming Jane Jacobs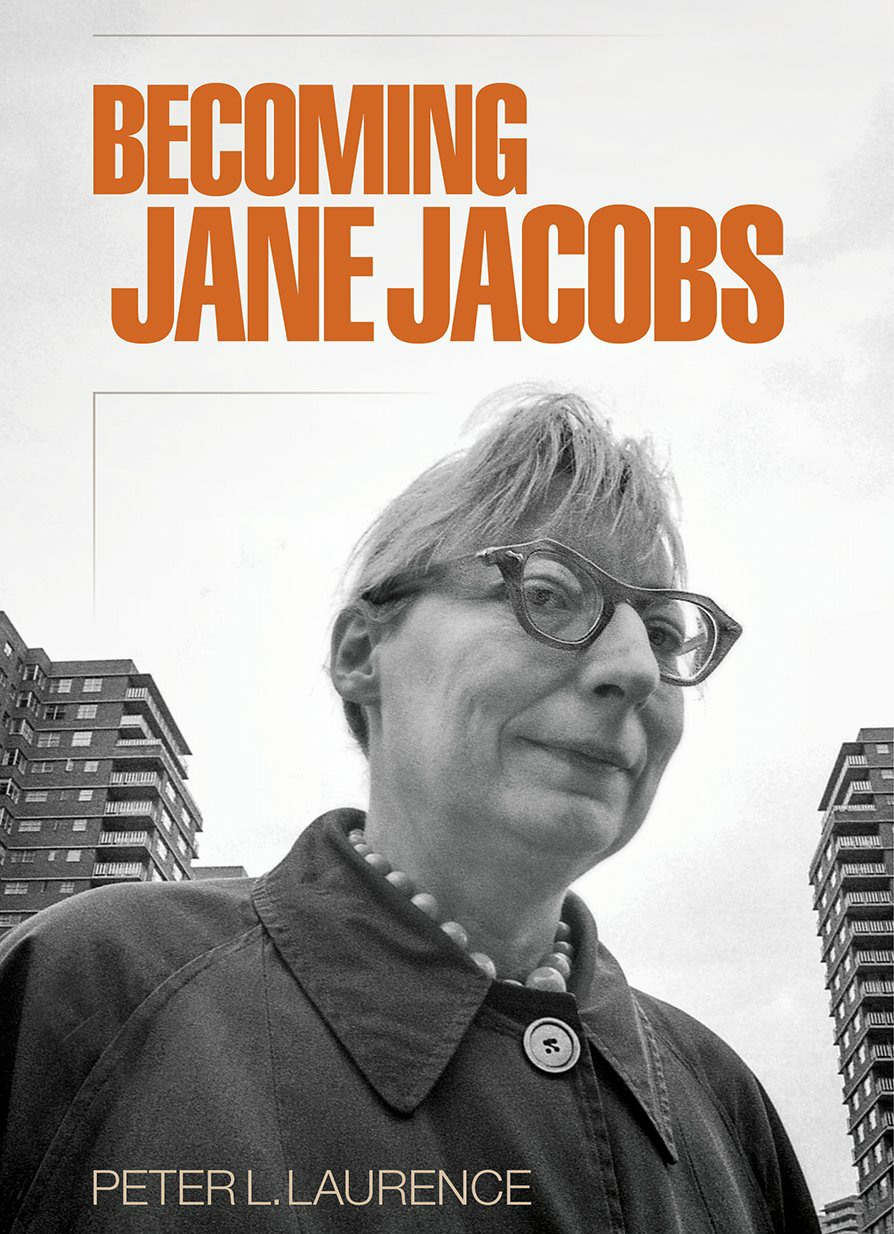 Becoming Jane Jacobs, Peter L Laurence, University of Pennsylvania Press, Philadelphia, 2016, 365 pages, 50 black and white illustrations.
A man with a cold went to the doctor, demanding a cure. When told there was no cure for the common cold, the doctor advised sleeping with the windows open, although it was winter, and letting the cold air rush through. The patient retorted: 'I might get pneumonia!' 'Exactly!' the doctor replied, and, glancing at his medicine cabinet, said: 'We know how to cure that!'
Jane Jacobs told this story in 1957 as a parable of urban renewal in New York. The city authorities should have seen their job as being preserving and improving healthy neighbourhoods, she wrote, but they did not know how to do that. So they came up with a much more drastic, and simple, remedy: redevelopment. The effect was that people who had lived in slums often ended up moving to slums elsewhere, and the huge housing projects soon failed to provide good places to live for anyone.
A few years ago the Urban Design Group asked its members to name the person, living or dead, whose contribution to urban design and planning they most admired. A large majority chose Jane Jacobs (1916–2006), the campaigner and writer best known for her 1961 book 'The Death and Life of Great American Cities'. Jacobs was neither an architect nor a planner, and she had no university education. Who was she?
Peter L Laurence answers that question with this magnificent intellectual biography of the first half of Jacobs' life. As an architectural writer, based at that time in New York, she at first subscribed to the beliefs of many architects and planners in modernism and large-scale redevelopment. Gradually, though, her examination of the places that were being built persuaded her that contemporary planning was fatally flawed.
She was not developing her ideas in isolation. A 1952 issue of 'Architectural Forum', published shortly before Jacobs joined its staff, welcomed what it called 'The Philadelphia cure'. The six essential points of this new approach to urban redevelopment were:
Smaller redevelopment areas;
Minimising the dislocation of present inhabitants;
Preserving an area's social institutions;
Engaging architects skilled in urban design; and
Preserving historic buildings and neighbourhood structures.
These were radical ideas in 1952 (the design and planning professions having forgotten that Patrick Geddes had advocated them as early as the 1880s). It turned out that Jane Jacobs had the passion and intellect not only to develop and communicate such ideas highly effectively, but to take on Robert Moses in live planning battles. He was the powerful public official responsible for New York's huge public housing schemes of the 1940s and 50s, and for expressways in New York City and State from the 1930s to the 60s. 'When you operate in an overbuilt metropolis,' Moses explained, 'you have to hack your way with a meat axe.'
Jacobs recalled Moses' outburst at a meeting at which she and her fellow campaigners protested at his latest highway-building plan. 'There is nobody against this,' he shouted. 'Nobody, nobody, nobody, but a bunch of mothers.' Laurence has done a good job of dispelling the inaccurate image of Jacobs as a feisty, untutored amateur that has had some traction over the years. In recording her development as a thinker and writer in the thick of the academic and professional life of her time, he shows in fascinating detail some of the origins of modern planning, conservation and urban design.
---
This article originally appeared as 'Put away the meat axe' in Context 167, published by the Institute of Historic Building Conservation (IHBC) in March 2021. It was written by Rob Cowan, editor of Context.
--Institute of Historic Building Conservation
IHBC NewsBlog
IHBC at COP26 - Conserving our Places Conserves our Planet 1-12 Nov 2021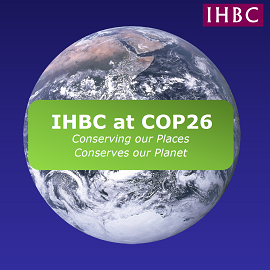 The IHBC seeks to raise awareness and understanding of how building conservation philosophy and practice contributes towards meeting the challenge of climate change.
---
IHBC's latest CONTEXT explores 'Conservation Leadership by the People'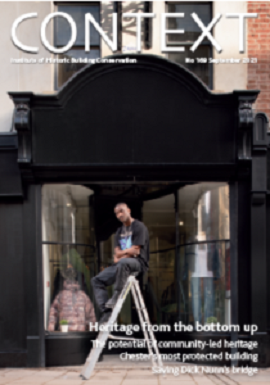 From Amenity Societies and Wentworth Woodhouse to Kurt Schwitters, Scotland's Towns, Chester and more...
---
Edinburgh's Royal High School to become '£55M national centre for music'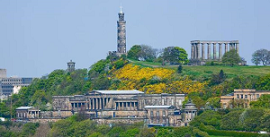 The former Royal High School building in Edinburgh is to be transformed into a £55 million national centre for music after the City of Edinburgh Council agreed to the lease of the historic property.
---
IHBC, CIfA, IEMA launch Principles of Cultural Heritage Impact Assessment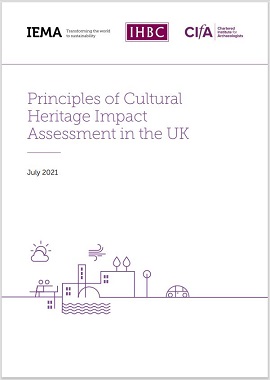 The joint-institute document aims to help maintain cultural heritage by providing a consistent framework across different sectors & geographies
---
Enter Now to Win: IHBC's GASA Awards 2021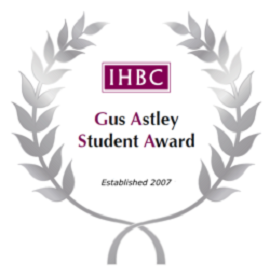 IHBC's Gus Astley Student Awards 2021: Win £500 and a place on IHBC's 2022 Aberdeen School with your built environment/heritage coursework, closes 31/07!
---
Former Harris meat factory mansion in Calne, Wilts, to be restored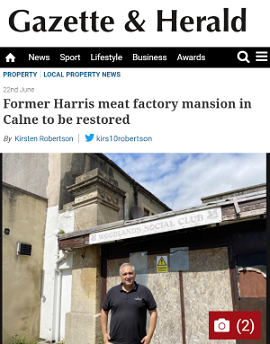 The last remaining buildings on the site of the Harris meat factory family's historic mansion are being restored to their former glory and converted into new homes.
---
CICV Forum introduces professional indemnity insurance guide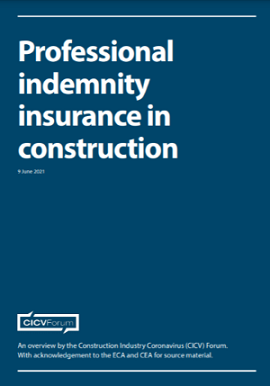 The Construction Industry Coronavirus Forum (CICV Forum) has unveiled a new guide to the crucial and increasingly complex issue of professional indemnity insurance (PII).
---
The World Heritage Committee(WHC): Liverpool should lose its World Heritage status.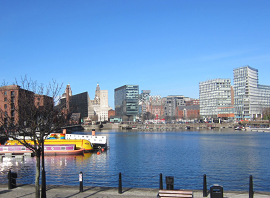 ICOMOS has advised that the new football stadium proposal, if implemented, would have a completely unacceptable major adverse impact its authenticity and integrity.
---
Scotland's CSIC: New plans to transform public spaces into sustainable office hubs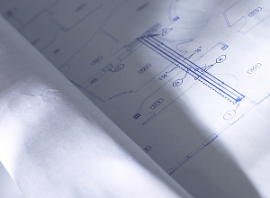 Responding to the changing working patterns of a post-Covid Scotland, the Construction Scotland Innovation Centre (CSIC) has revealed new plans to help retrofit public spaces into out-of-town alternatives to city centre offices.
---
IHBC's latest Context explores 'Applying Digital Technology'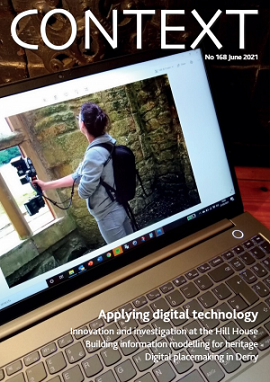 The free-to-access online issue mixes the topical and practical to explore how the sector can best adapt to digital innovation.