Ljubljana Castle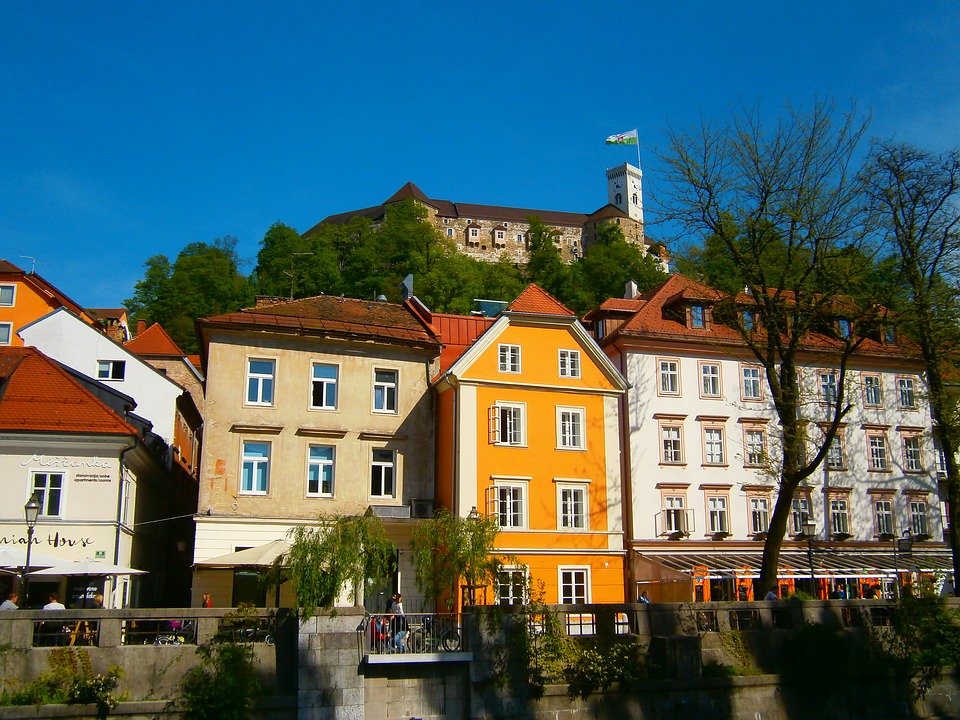 [edit]
Introduction
Ljubljana Castle is a medieval castle complex overlooking Ljubljana, the capital of Slovenia. Located on Castle Hill, the dominant feature of the city skyline, it dates from the 11th century, although archaeologists believe the site was settled as far back as 1200 BC.
The original castle was believed to have been a wooden and stone fortification used for defensive purposes. In the 13th century, this was replaced with a stone fort and renamed Sponheim Castle.
In the 15th century, the castle structures were almost completely demolished and rebuilt. A new wall and towers were constructed at the entrance, along with a drawbridge. The chapel was also built at this time.
All the main buildings of the surviving castle were built or rebuilt in the 16th and 17th centuries after a devastating earthquake. The exception is the outer wall of the Chapel of St. George.
Expanding on its role as a defensive structure against Ottoman invasion as well as peasant revolt, the castle was used as an arsenal.
From 1815 to 1895, during which time Slovenia was part of the Austrian Empire, the castle was used as a prison; a role it resumed temporarily during the Second World War. The viewing tower was constructed in 1848, replacing the wooden tower, and completing the architectural structure of the castle.
Towards the end of the 19th century, the castle began to fall into serious disrepair. This was, in part, because of its age, but also because maintenance work had been neglected over the years as it gradually lost its importance as either a home of a nobleman or a fortification.
In the 1930s, the famous Slovenian architect Joe Plenik proposed building a new conical parliament to replace the castle. However, his work was only realised in relation to the redesigned remains of the fortifications.
In the late-1960s, extensive renovation works began which were to last more than 35 years. Architects oversaw the construction of a new and steeper roof, a higher watchtower, new access routes, and a defensive corridor around the perimeter of the former fortified walls, which linked the renovated structures together.
In the 1990s, the castle found a new use as a place for weddings and cultural events. In 2006, as the castle grew in popularity, it was connected with the historic city centre by a funicular railway.
[edit]
Find out more
IHBC NewsBlog
Looking Ahead to IHBC's Brighton 2020 School – 'Old towns : New futures'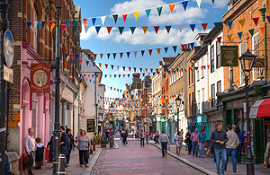 The Office for National Statistics (ONS) and Ordnance Survey (OS) have collaborated to identify high streets in Great Britain with new data survey analysis & interactive maps.
---
Dramatic pictures show structure lifted onto roof of Nottingham's 'most secret' building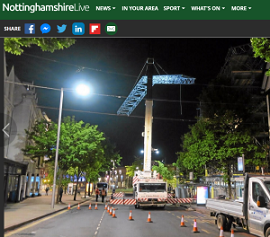 Dramatic pictures show the moment a huge temporary framework was added to one of Nottingham's most beautiful historic buildings, Bromley House.
---
Victorian Society kick starts 'Top 10 Most Endangered Buildings Campaign'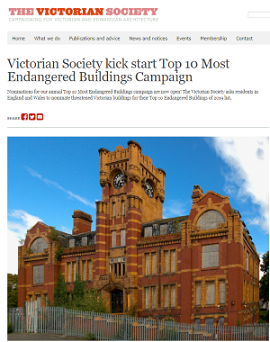 Nominations are now open, as the Victorian Society asks residents in England and Wales to nominate threatened Victorian buildings for their Top 10 Endangered Buildings of 2019.
---
'Building a safer future' – consultation on reform of the building safety regulatory system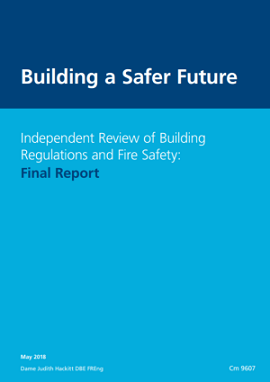 England's Ministry of Housing Communities and Local Government (MHCLG) seeks views on proposals for a radically new building and fire safety system.
---
Plastic road built on new housing development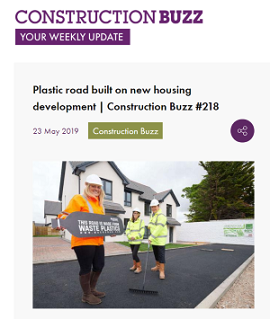 Springfield Properties has become the UK's first house builder to use waste plastic to build a road on a housing development.
---
Historic building that exported lace around the world restored to its former glory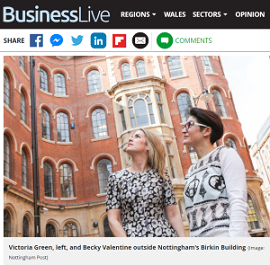 One of Nottingham's most cherished Victorian buildings, The Birkin Building designed by Thomas Chamber Hine in 1855 in Nottingham's Lace Market, has been restored.
---
Ramboll report finds clients underestimate economic value of sustainability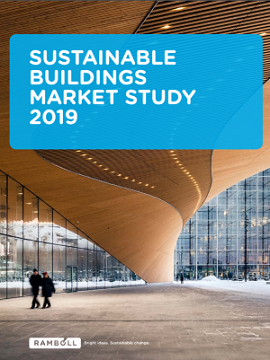 A recent Ramboll study indicates that rental yield and property values are underrated, as developers and investors underestimate the value of producing sustainable buildings.
---
England's 'HODs' celebrates 25th anniversary, from 13 to 22 September 2019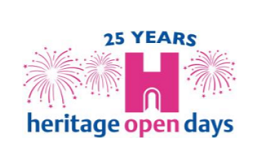 This year, England's Heritage Open Days (HODs) is celebrating its 25th anniversary with a raft of new initiatives and partners, focusing on this year's theme of 'People Power'.
---
---
---