Ljubljana Castle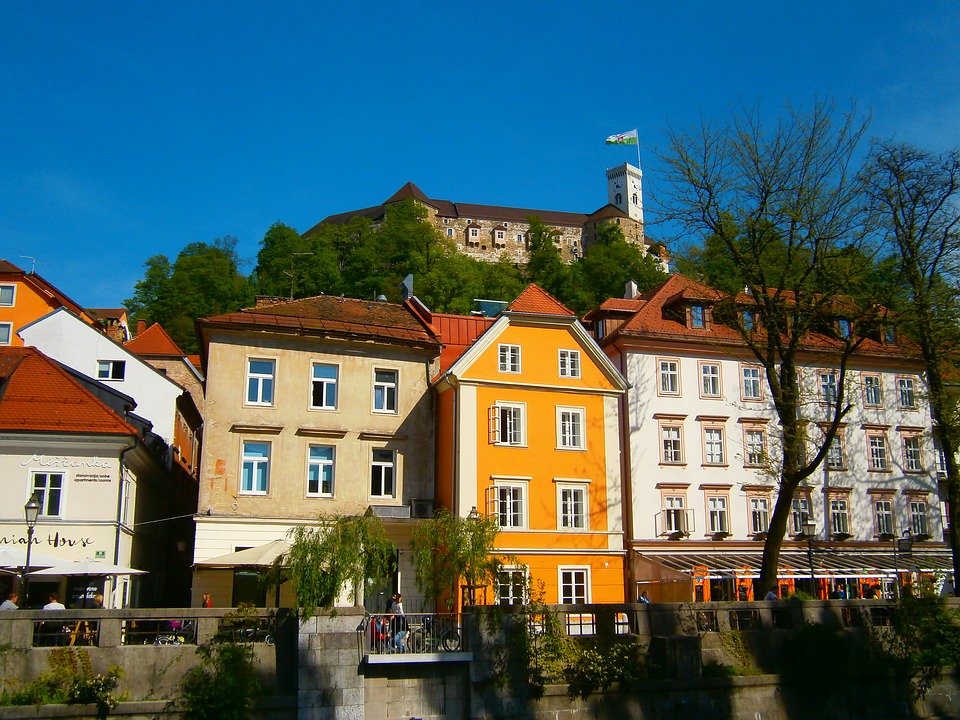 [edit]
Introduction
Ljubljana Castle is a medieval castle complex overlooking Ljubljana, the capital of Slovenia. Located on Castle Hill, the dominant feature of the city skyline, it dates from the 11th century, although archaeologists believe the site was settled as far back as 1200 BC.
The original castle was believed to have been a wooden and stone fortification used for defensive purposes. In the 13th century, this was replaced with a stone fort and renamed Sponheim Castle.
In the 15th century, the castle structures were almost completely demolished and rebuilt. A new wall and towers were constructed at the entrance, along with a drawbridge. The chapel was also built at this time.
All the main buildings of the surviving castle were built or rebuilt in the 16th and 17th centuries after a devastating earthquake. The exception is the outer wall of the Chapel of St. George.
Expanding on its role as a defensive structure against Ottoman invasion as well as peasant revolt, the castle was used as an arsenal.
From 1815 to 1895, during which time Slovenia was part of the Austrian Empire, the castle was used as a prison; a role it resumed temporarily during the Second World War. The viewing tower was constructed in 1848, replacing the wooden tower, and completing the architectural structure of the castle.
Towards the end of the 19th century, the castle began to fall into serious disrepair. This was, in part, because of its age, but also because maintenance work had been neglected over the years as it gradually lost its importance as either a home of a nobleman or a fortification.
In the 1930s, the famous Slovenian architect Joe Plenik proposed building a new conical parliament to replace the castle. However, his work was only realised in relation to the redesigned remains of the fortifications.
In the late-1960s, extensive renovation works began which were to last more than 35 years. Architects oversaw the construction of a new and steeper roof, a higher watchtower, new access routes, and a defensive corridor around the perimeter of the former fortified walls, which linked the renovated structures together.
In the 1990s, the castle found a new use as a place for weddings and cultural events. In 2006, as the castle grew in popularity, it was connected with the historic city centre by a funicular railway.
[edit]
Find out more
IHBC NewsBlog
IHBC 2019 Nottingham School - Heritage, Risk & Resilience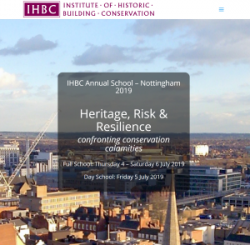 Homepage, venue and promotional pages launched – Sponsor opportunities open now; Delegate booking from February 2019!
---
IHBC welcomes Hampshire South Pevsner launched by Yale University Press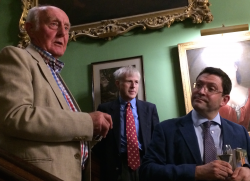 IHBC will be extending its CPD partnership with the Yale as the Pevsner publisher for the IHBC's Nottingham School, in July 2019, on 'Heritage, Risk and Resilience'.
---
IHBC welcomes Gus Astley Student Award judge for 2018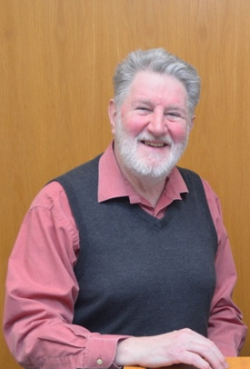 Ingval Maxwell OBE, Chair of COTAC, past Technical Director at Historic Scotland, now Historic Environment Scotland, will judge the 2018 Awards and present them at AS2019.
---
IHBC President launches next Marsh Awards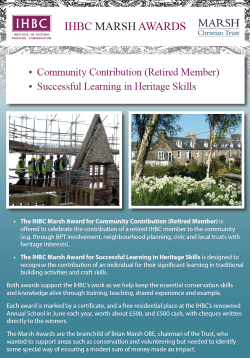 'Your next chance to nominate retired IHBC members and successful learners for Marsh Awards'.
---
IHBC HE & ALGAO LA conservation stats out now - 2018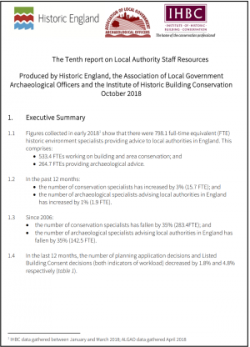 LA conservation capacity in England: small annual increase follows years of conservation cuts. But still aggregates at 35% cuts over the last 12 years.
---
IHBC CPD boost: Build your skills and profile


By contributing to Conservation Wiki (and DBW) following the handy guide on writing articles you can help your CPD and public and professional profile.
---
IHBC Local Authority Skills - website now mobile friendly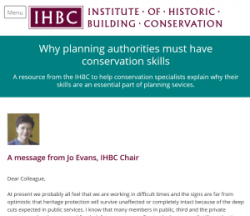 The IHBC upgrades specialist website on 'Local Authority Skills' so it's more accessible for mobile technology such as smart phones and iPads etc - content updates anticipated.
---
Scottish communities feel excluded from landscape policy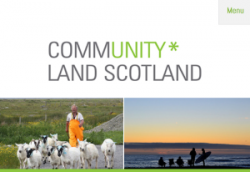 Major new research entitled Community Empowerment and Landscape show communities feel excluded from development decisions that affect the areas they live in.
---
CITB - iconic buildings set to benefit from sought-after stonemasonry skills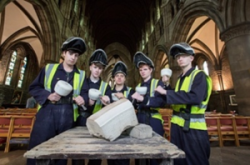 A new Construction Industry Training Board (CITB) partnership launched in Edinburgh will help meet the demand for stonemasonry skills.
---
SPAB Scholarship and Fellowship applications for 2019 open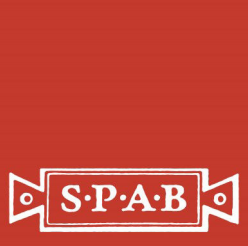 Architects, surveyors, engineers, craftspeople looking for hands-on-learning experience may apply for the 2019 Scholarships or Fellowships prior to December 1.
---
Dame Judith Hackitt - shocked by construction industry standards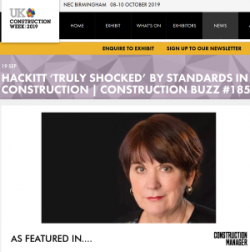 Her report, the 'Independent Review of Building Regulations and Fire Safety' also calls for 'stronger powers of enforcement, to provide more deterrent to cost-cutting'.
---
Making use of empty spaces in London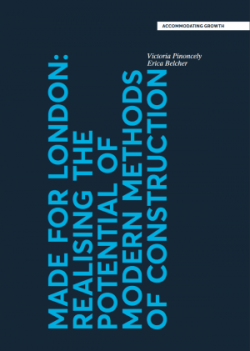 A report by Nicolas Bosetti and Tom Colthorpe 'Meanwhile, in London: Making use of London's empty spaces' looks at planning in the public realm.
---
Local authority green belt statistics for England 2017 to 2018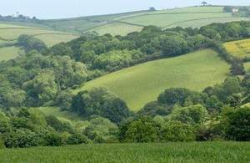 Statistics on designated green belt land in England by local authority for 2017 to 2018 have been published, indicating an incremental decrease of green belt each year.
---
England - Swindon Railway Village voted as Favourite Conservation Area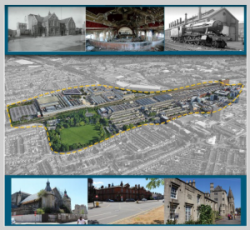 Civic Voice announces that Swindon Railway Village Conservation Area has been voted as England's 'favourite Conservation Area'.
---
UK festival of creativity and innovation to be held in 2022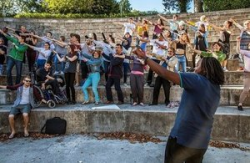 A UK-wide festival to be held in 2022 will showcase the creative and innovative strengths of the nation.
---
Government Building Safety Programme – post Grenfell Tower fire
MHCLG is supporting building owners in taking immediate steps to ensure their residents' safety and in making decisions on any remedial work that is necessary to do.