The World Recast: 70 buildings from 70 years of Concrete Quarterly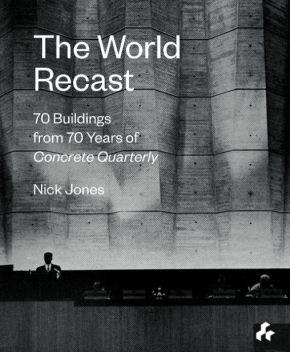 The World Recast: 70 buildings from 70 years of Concrete Quarterly, Nick Jones, Artifice, 2018, 237 pages, extensive number of black & white and colour illustrations.
---
As an architecture student in the late 1960s, I well remember the excitement of seeking out the latest issue of Concrete Quarterly in the college library every four months. This may seem an anorakish enthusiasm for what was essentially a building trade magazine, but Concrete Quarterly was (and remains) different. First, reinforced-concrete construction was the essential material for post-war reconstruction; it allowed large-scale developments such as power stations, exhibition halls, theatres and office blocks to be built with maximum speed and efficiency.
More important, the capacity for the material to be moulded to any shape gave it huge sculptural possibilities, which were exploited by great and inspiring architects and engineers such as Le Corbusier, Pier Luigi Nervi and Oscar Niemeyer to create buildings of striking design. Ove Arup built a rubber factory in Wales (now alas demolished, in spite of being Grade II* listed) that was described as 'a floating ship of luminosity in space and sky'.
The journal's success was due to two exceptional editors from its inauguration in 1947 until 1986. The first was the formidable Betty Campbell, who had worked for the Free French during the war, and afterwards for the War Crimes Commission. With an ambition to record the finest architecture of the period, she informed and inspired readers to appreciate the technical and aesthetic capability of the material, set up overseas visits for British architects, and brought eminent designers, including Felix Candela, to lecture in Britain.
She was succeeded in 1965 by George Perkin, who was equally forthright and deplored the lack of regard for high-quality British architecture, as well as questioning the social impact of high-rise housing in Britain from an early period. Perkin was also an accomplished photographer, whose images were published in Concrete Quarterly alongside those of established masters such as Richard Einzig and John Donat.
Nick Jones, author of The World Recast, became editor in 2011 and has followed in the footsteps of his earlier predecessors. His book presents a survey of exceptional modernist architecture, setting out its social and political context over the past 70 years based on the archives of the journal. It features a roughly equal number of British and overseas buildings, accompanied by top-class photographs. Of the selected British buildings up to and including the 1980s, most have now been listed, while some, such as St Peter's Seminary outside Glasgow and Dunelm House, Durham, are at serious risk. Another problematic building, Park Hill, Sheffield, was not featured when it was completed in the 1960s, but the successful refurbishment and conservation of phase one by Urban Splash appeared in the journal in 2011 and is also included in the book.
Concrete has made a comeback in recent years and is once again a popular choice for architects and clients. But it is now coming under fire for its environmental shortcomings, and it will be interesting to see how this essential and often beautifully crafted material will be adapted to suit a world with different priorities.
---
This article originally appeared as 'Sculptural possibilities' in IHBC's Context 161 (Page 59), published by The Institute of Historic Building Conservation in September 2019. It was written by Peter de Figueiredo, heritage consultant.
--Institute of Historic Building Conservation
IHBC NewsBlog
Virtual Bradford will 'clone' the city to create navigable online world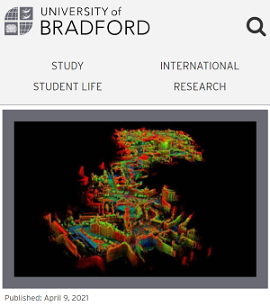 Work is underway on an ambitious project to virtually 'clone' Bradford city centre, as a 'Digital twin' will open the door to a 3D world with virtually endless possibilities.
---
Canal River Trust secures funding to create waterway roles for young people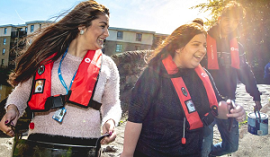 The support will create dozens of opportunities in heritage repair and construction and waterways management, funded by the Department for Work and Pensions.
---
2021 Building Conservation Directory published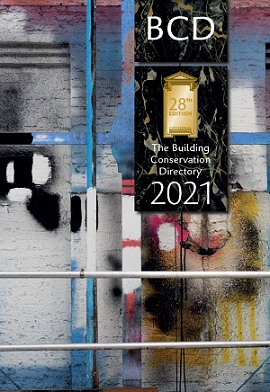 The 2021 edition of the Building Conservation Directory, also available online, has been published. Find skilled trades specialising in work to historic and traditional buildings.
---
BT dials up 'Adopt a Kiosk' scheme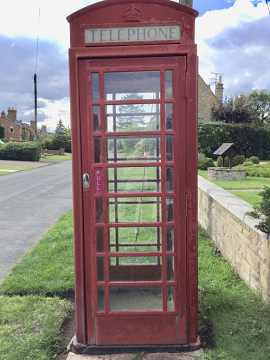 BT has revealed that almost 4,000 of its iconic red phone boxes across the UK are available for local communities to adopt for just £1.
---
Watch IHBC's webinar on 'Retrofit of Traditional Buildings'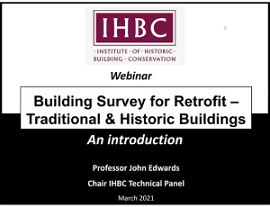 On 26 March the IHBC, led by Prof. John Edwards, hosted a free one-hour CPD webinar 'Introduction to Building Survey for Retrofit' for sector professionals.
---
Has the world left Europe behind?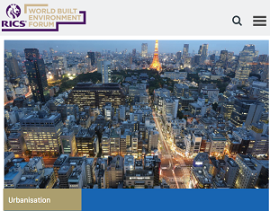 Greg Clark, writing an opinion piece for RICS, explores how good governance in cities pays dividends.
---
AHF on 'Transforming Places through Heritage'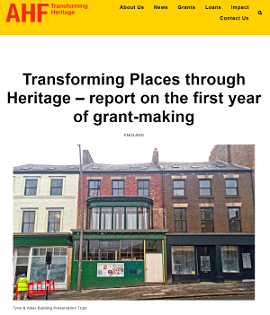 The Architectural Heritage Fund has issued a report on the first year of its 'Transforming Places Through Heritage' grants programme, funded by DCMS.
---
'Star Cities', Marvels of Renaissance Engineering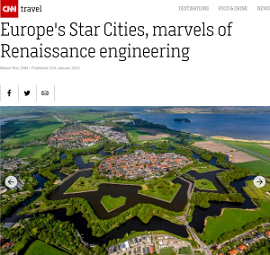 Europe's star cities are scattered all over Europe but their perfect geometrical beauty can only be fully admired when seen from above.
---
COTAC Releases Insight 1 series – The Need to Appreciate the Built Heritage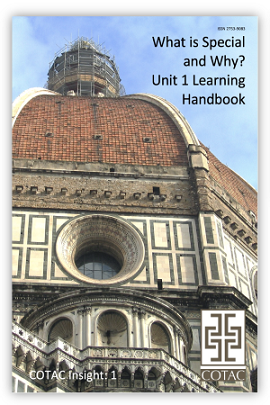 The freely available Insight 1 series targets a wide range of cohorts who wish to gain an appreciation of practical heritage conservation.
---
Palace of Westminster 'deteriorating faster than it can be fixed'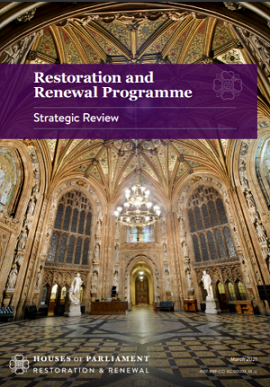 The restoration and renewal of the Palace of Westminster is of 'paramount importance' according to the recent strategic review.