The World Recast: 70 buildings from 70 years of Concrete Quarterly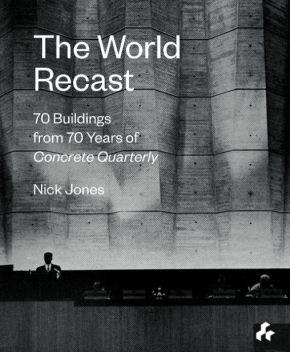 The World Recast: 70 buildings from 70 years of Concrete Quarterly, Nick Jones, Artifice, 2018, 237 pages, extensive number of black & white and colour illustrations.
---
As an architecture student in the late 1960s, I well remember the excitement of seeking out the latest issue of Concrete Quarterly in the college library every four months. This may seem an anorakish enthusiasm for what was essentially a building trade magazine, but Concrete Quarterly was (and remains) different. First, reinforced-concrete construction was the essential material for post-war reconstruction; it allowed large-scale developments such as power stations, exhibition halls, theatres and office blocks to be built with maximum speed and efficiency.
More important, the capacity for the material to be moulded to any shape gave it huge sculptural possibilities, which were exploited by great and inspiring architects and engineers such as Le Corbusier, Pier Luigi Nervi and Oscar Niemeyer to create buildings of striking design. Ove Arup built a rubber factory in Wales (now alas demolished, in spite of being Grade II* listed) that was described as 'a floating ship of luminosity in space and sky'.
The journal's success was due to two exceptional editors from its inauguration in 1947 until 1986. The first was the formidable Betty Campbell, who had worked for the Free French during the war, and afterwards for the War Crimes Commission. With an ambition to record the finest architecture of the period, she informed and inspired readers to appreciate the technical and aesthetic capability of the material, set up overseas visits for British architects, and brought eminent designers, including Felix Candela, to lecture in Britain.
She was succeeded in 1965 by George Perkin, who was equally forthright and deplored the lack of regard for high-quality British architecture, as well as questioning the social impact of high-rise housing in Britain from an early period. Perkin was also an accomplished photographer, whose images were published in Concrete Quarterly alongside those of established masters such as Richard Einzig and John Donat.
Nick Jones, author of The World Recast, became editor in 2011 and has followed in the footsteps of his earlier predecessors. His book presents a survey of exceptional modernist architecture, setting out its social and political context over the past 70 years based on the archives of the journal. It features a roughly equal number of British and overseas buildings, accompanied by top-class photographs. Of the selected British buildings up to and including the 1980s, most have now been listed, while some, such as St Peter's Seminary outside Glasgow and Dunelm House, Durham, are at serious risk. Another problematic building, Park Hill, Sheffield, was not featured when it was completed in the 1960s, but the successful refurbishment and conservation of phase one by Urban Splash appeared in the journal in 2011 and is also included in the book.
Concrete has made a comeback in recent years and is once again a popular choice for architects and clients. But it is now coming under fire for its environmental shortcomings, and it will be interesting to see how this essential and often beautifully crafted material will be adapted to suit a world with different priorities.
---
This article originally appeared as 'Sculptural possibilities' in IHBC's Context 161 (Page 59), published by The Institute of Historic Building Conservation in September 2019. It was written by Peter de Figueiredo, heritage consultant.
--Institute of Historic Building Conservation
IHBC NewsBlog
IHBC Virtual School 19 June: Heritage Reflections & Speculations from a Pandemic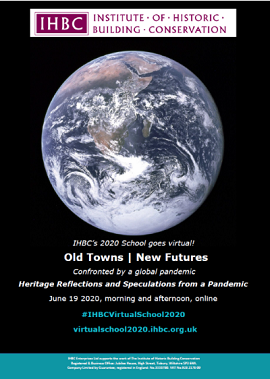 How the current pandemic will shape historic urban areas and their surrounding communities across the globe is impossible to tell. Join us to reflect on the implications for our current approaches to caring for valued places, and even speculate on future strategies and responses.
---
RTPI calls on government to issue planning guidance to prevent development delays

The Royal Town Planning Institute (RTPI) has called on the government to urgently issue planning guidance to prevent unnecessary delays to development from the pandemic.
---
How to Enjoy Heritage from Home, from the Heritage Fund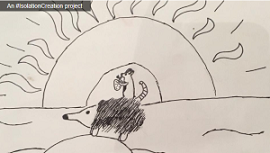 The Heritage Fund has put together a list of heritage-inspired activities to be done from home.
---
Listed Property Owners Club's Spring Checklist for Buildings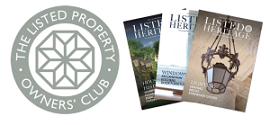 Spring is a good time to stand back and consider any building repairs that are required over the next 12 months, notes the LPOC, and regular inspection and maintenance is the key to keeping homes in good repair, as per its accessible step-by-step guidance.
---
Firefighters tackle blaze at converted Grade II listed former mill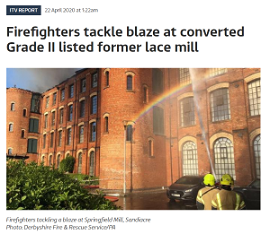 Derbyshire Fire and Rescue Service said "rapid and effective firefighting" had saved three quarters of the mill – which is now apartments.
---
Thieves take advantage of lockdown to steal lead from church roof in Halsham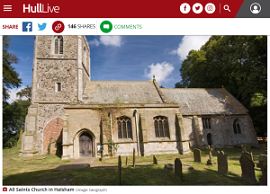 Police have appealed for witnesses after thieves stole lead from the roof of All Saints Church in Halsham near Hedon during the coronavirus lockdown.
---
IHBC's CPD Circular provides info on digital CPD opportunities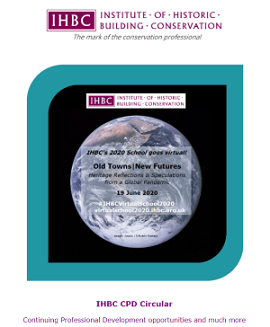 The regular newsletter showcases the IHBC's own Continuing Professional Development (CPD) content as well as online opportunities from 'IHBC Recognised CPD Providers' and other conservation related training and events.
---
Frank Lloyd Wright houses offer virtual tours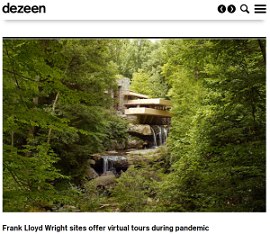 To make sure the public still has access to twelve of those famous works, #WrightVirtualVisits has been launched, which offers virtual tours of 12 iconic houses.
---
CIC's Coronavirus Digest review and survey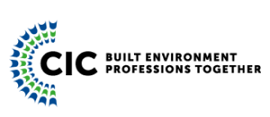 The Construction Industry Council's (CIC's) 'CIC Coronavirus Digest – Issue 8' surveys the latest government advice with updates from the construction industry.
---
COVID-19: Advice and Updates collated from the Heritage Sector
Organisations with conservation links have been collating resources on COVID-19 impacts, including Built Environment Forum Scotland (BEFS), Historic Environment Forum, The Heritage Alliance (THA), and Historic England, on cleaning surfaces.
---
Councils considering 'executive powers' as measures to avoid planning gridlock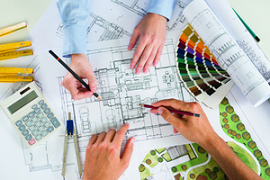 Councils are reported to be considering taking up rarely-used executive powers to keep the planning and development system moving during the coronavirus pandemic.
---
Historic England provides updated flood recovery advice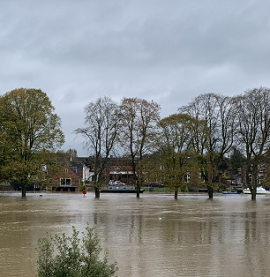 Historic England's 'After a Flood' provides timely advice on how to dry walls properly and avoid further damage to the building fabric.
---
Conservation of Timber Buildings: an example of evolving conservation techniques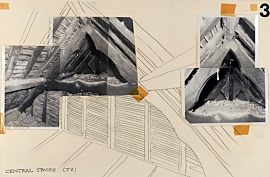 Context Issue 162 offers a peek into an archive of timber conservation history through the records of the practice of FWB and Mary Charles Chartered Architects.
---
Call for VAT rates for Refurbishment to be Reduced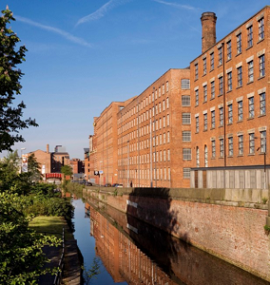 To meet the government's target of being carbon neutral by 2050, we must recycle, reuse and responsibly adapt our existing historic buildings, according to this year's Heritage Counts report, so Historic England and partners are calling for a reduction in VAT rates to incentivise this more sustainable option.
---