The World Recast: 70 buildings from 70 years of Concrete Quarterly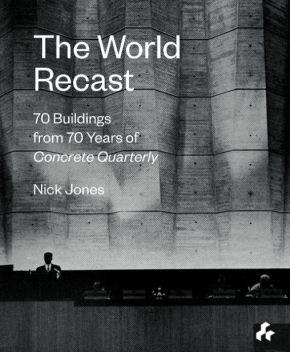 The World Recast: 70 buildings from 70 years of Concrete Quarterly, Nick Jones, Artifice, 2018, 237 pages, extensive number of black & white and colour illustrations.
---
As an architecture student in the late 1960s, I well remember the excitement of seeking out the latest issue of Concrete Quarterly in the college library every four months. This may seem an anorakish enthusiasm for what was essentially a building trade magazine, but Concrete Quarterly was (and remains) different. First, reinforced-concrete construction was the essential material for post-war reconstruction; it allowed large-scale developments such as power stations, exhibition halls, theatres and office blocks to be built with maximum speed and efficiency.
More important, the capacity for the material to be moulded to any shape gave it huge sculptural possibilities, which were exploited by great and inspiring architects and engineers such as Le Corbusier, Pier Luigi Nervi and Oscar Niemeyer to create buildings of striking design. Ove Arup built a rubber factory in Wales (now alas demolished, in spite of being Grade II* listed) that was described as 'a floating ship of luminosity in space and sky'.
The journal's success was due to two exceptional editors from its inauguration in 1947 until 1986. The first was the formidable Betty Campbell, who had worked for the Free French during the war, and afterwards for the War Crimes Commission. With an ambition to record the finest architecture of the period, she informed and inspired readers to appreciate the technical and aesthetic capability of the material, set up overseas visits for British architects, and brought eminent designers, including Felix Candela, to lecture in Britain.
She was succeeded in 1965 by George Perkin, who was equally forthright and deplored the lack of regard for high-quality British architecture, as well as questioning the social impact of high-rise housing in Britain from an early period. Perkin was also an accomplished photographer, whose images were published in Concrete Quarterly alongside those of established masters such as Richard Einzig and John Donat.
Nick Jones, author of The World Recast, became editor in 2011 and has followed in the footsteps of his earlier predecessors. His book presents a survey of exceptional modernist architecture, setting out its social and political context over the past 70 years based on the archives of the journal. It features a roughly equal number of British and overseas buildings, accompanied by top-class photographs. Of the selected British buildings up to and including the 1980s, most have now been listed, while some, such as St Peter's Seminary outside Glasgow and Dunelm House, Durham, are at serious risk. Another problematic building, Park Hill, Sheffield, was not featured when it was completed in the 1960s, but the successful refurbishment and conservation of phase one by Urban Splash appeared in the journal in 2011 and is also included in the book.
Concrete has made a comeback in recent years and is once again a popular choice for architects and clients. But it is now coming under fire for its environmental shortcomings, and it will be interesting to see how this essential and often beautifully crafted material will be adapted to suit a world with different priorities.
---
This article originally appeared as 'Sculptural possibilities' in IHBC's Context 161 (Page 59), published by The Institute of Historic Building Conservation in September 2019. It was written by Peter de Figueiredo, heritage consultant.
--Institute of Historic Building Conservation
IHBC NewsBlog
Mapping tool for unused construction materials launched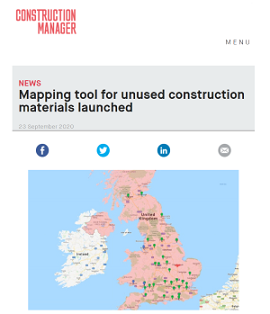 A mapping tool that provides contractors and their suppliers with a central database of local Materials Exchange Platform (MEP) projects to help cut waste by finding a home for unused materials has been launched.
---
'Unusual' WW2 sites listed and upgraded to mark 80th anniversary of Battle of Britain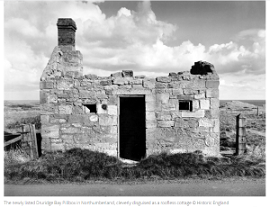 An air raid shelter, a pillbox cleverly disguised as a roofless cottage, a rare Chain Home radar defence tower, and a war memorial have been granted protection.
---
Derby City Council plans to knock down the 43-year old Assembly Rooms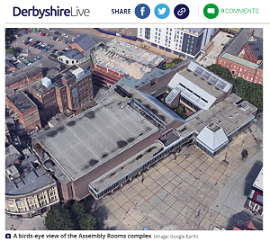 A planning application has been submitted by Derby City Council to knock down the Assembly Rooms – which has played host to the likes of Elton John, Iron Maiden, Take That, etc.
---
RIBA launches new contracts for the provision of conservation architectural services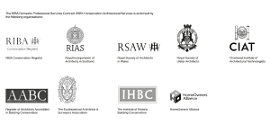 Specifically tailored for conservation projects, the Royal Institute of British Architects (RIBA) has launched two brand new professional services contracts.
---
Liverpool Mayor blocks £5m zip wire plan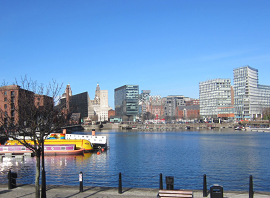 Liverpool Mayor Joe Anderson has made a dramatic intervention into the zip wire row which has divided people, politicians and businesses in the city.
---
Big Ben's roof is revealed as conservation work continues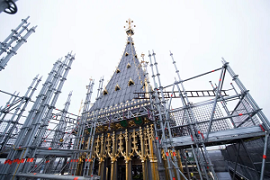 The roof of the Elizabeth Tower (also known as Big Ben) is slowly becoming visible again from 28 September 2020, as part of the scaffolding is removed.
---
Discover webinars, lectures, training, and other events via IHBC's CPD Circular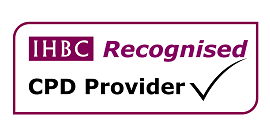 The IHBC lists quality providers of education and learning in the historic built environment, and emails a monthly recap of their upcoming events.
---
Denmark's 300-year-old homes of the future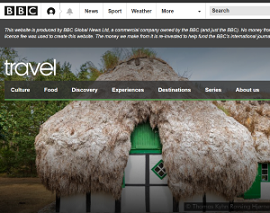 On Læsø, houses are thatched with thick, heavy bundles of silvery seaweed that have the potential to be a contemporary building material around the world.
---
Upcoming Heritage Open Days to feature in-person and online events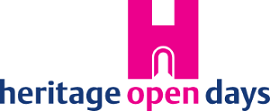 For the first time in its history, England's largest festival of heritage and culture will feature online events as well as in-person activities. Heritage Open Days (HODs) returns in September, thanks to support from players of People's Postcode Lottery.
---
RSA report 'Heritage for inclusive growth' published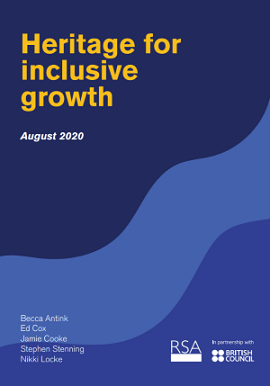 The Royal Society for the encouragement of Arts, Manufactures and Commerce (RSA) shows the scale of the 'missed opportunity' if we continue to separate heritage policymaking and economic policymaking.
---