Dunelm House, Durham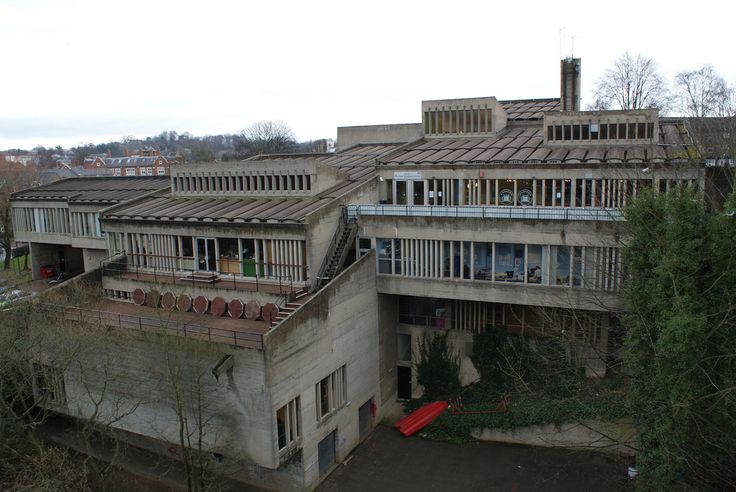 Dunelm House is the student's union building for Durham University, designed in the Brutalist style.
Located on the banks of the River Wear, the white concrete structure was completed in 1966 by the Architects' Co-Partnership, engineered by Ove Arup. It is physically connected to the Grade I-listed Kingsgate Bridge, also designed by Arup, and considered by him to be one of the most important of his career.
The Brutalist building features heavy-angled facades of concrete, with a roof of large interlocking precast concrete u-units that form a 'broken' profile above the eaves. Inside, the five levels are linked by the main circulation space and staircase running in a straight line to create a stepped internal 'street'.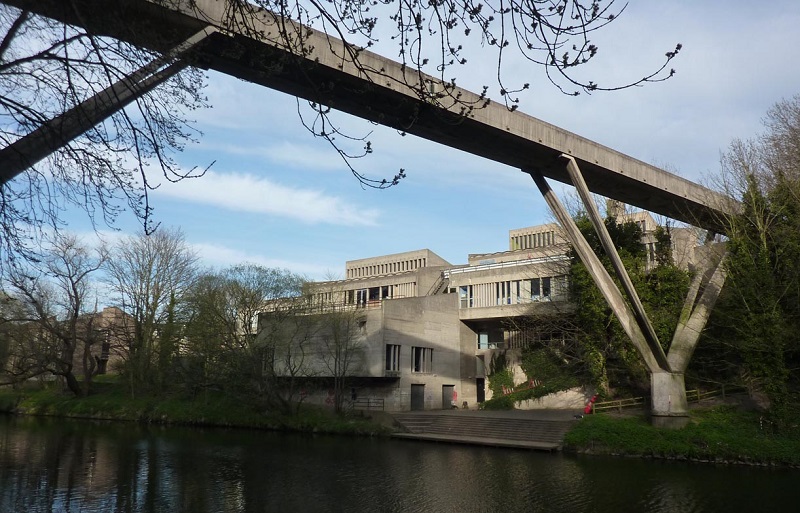 In 2016 it was announced that the landmark, yet divisive, building could be demolished to make way for a new build.
The university estimated that the redesign and repair work necessary to make the building fit-for-purpose would cost £14.7 million, and have applied for a certificate of immunity from listing which would otherwise protect the building from demolition.
There is considerable opposition to the demolition proposal. Campaigners argue that refurbishing the building would cost much less than demolition and rebuilding from scratch. They point to other successful refurbishment projects of Modernist buildings such as Park Hill in Sheffield and the Barbican in London.
The Twentieth Century Society said: "We consider the award-winning Dunelm House to be a remarkably intact survivor of its era, historically and architecturally significant and to have group value with the beautiful Kingsgate Bridge adjacent."
In November 2017, the Culture Secretary stood firm on her decision not to list the building, saying that it 'does not possess special architectural interest' and that it was 'not stylistically or structurally innovative'.
In response the Twentieth Century Society said:
'The Twentieth Century Society fundamentally disagrees with the minister's conclusion that Dunelm House lacks architectural significance. The society considers that this is a unique building and surpasses any other of its date for its response to its setting.'
A petition 'Saving Dunelm House' can be found here.
IHBC NewsBlog
Heritage Collective IHBC 2018 School Principal Sponsor to focus on welcoming delegates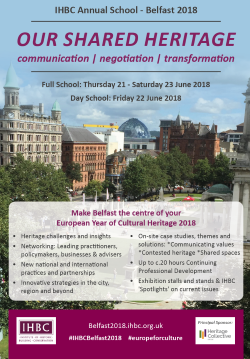 Heritage Collective, principal sponsor and one of 38 IHBC HESPR members, reports that its 11 staff attending the School look forward to offering personal welcomes to delegates.
---
Update for IHBC 2018 School study tour in Derry-Londonderry on Saturday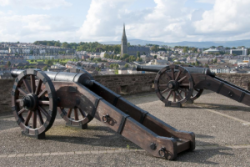 New Derry Walls Management Plan launched complementing the Conservation Plan of 2015.
---
Another IHBC CPD Boost for the 2018 School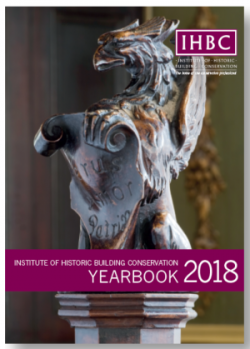 NI Branch Chair and School lead Andrew McClelland explores social takes on shared heritage in IHBC's 2018 Yearbook.
---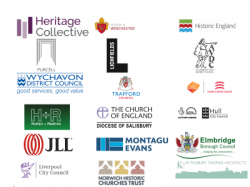 From Historic England's 'Taylor Review' pilot posts to HESPR member Heritage Collective's 'Heritage Consultant' opportunity the IHBC now offers regular reviews.
---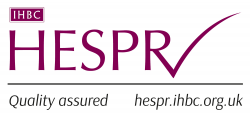 Birmingham CC seeks conservation professional architectural services for GII* listed Highbury Hall, closing 22/06, value £400k.
---
Glasgow Art school- Mackintosh building extensively damaged in recent fire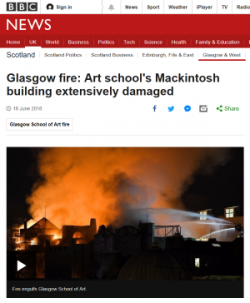 Glasgow's world-renowned School of Art has been gutted by another huge blaze, four years after part of the building was destroyed by fire.
---
RTPI challenges apprenticeship body on assessment plan ruling
The RTPI has challenged the Institute for Apprenticeships' (IfA) ability in assessing professional standards.
---
English government departments - heritage thread highlighted in plans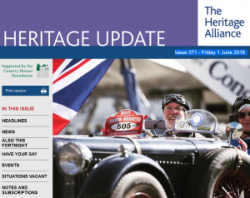 An update from the link body for England's heritage bodies – The Heritage Alliance (THA) - has summarised the heritage threads in recent departmental plans.
---
DCMS Areas of Research Interest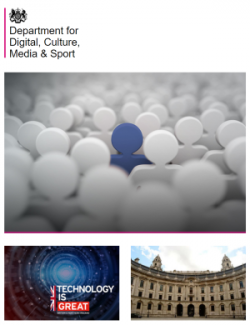 The first Areas of Research Interest (ARI) publication has been issued, summarising the most important research questions facing DCMS.
---
SAVE 2018 to 2019 Buildings at Risk Catalogue due 27 June 2018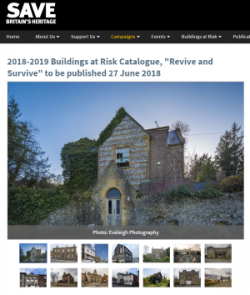 The 2018-2019 Buildings at Risk Catalogue, 'Revive and Survive' will be published by SAVE on 27 June 2018.