Dunelm House, Durham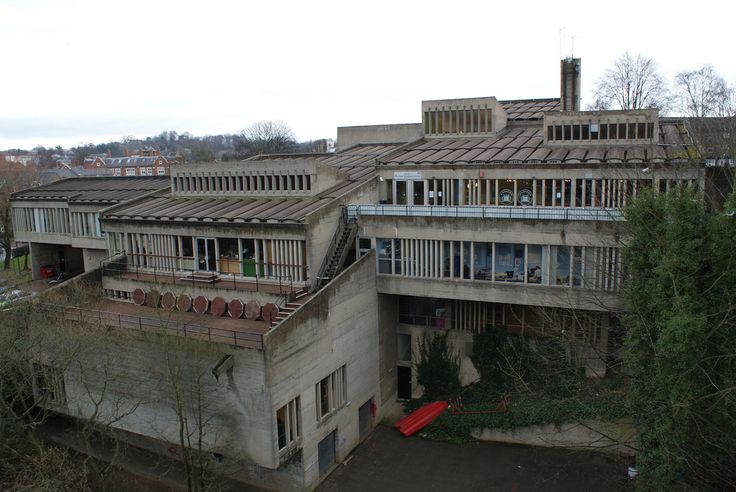 Dunelm House is the student's union building for Durham University, designed in the Brutalist style.
Located on the banks of the River Wear, the white concrete structure was completed in 1966 by the Architects' Co-Partnership, engineered by Ove Arup. It is physically connected to the Grade I-listed Kingsgate Bridge, also designed by Arup, and considered by him to be one of the most important of his career.
The Brutalist building features heavy-angled facades of concrete, with a roof of large interlocking precast concrete u-units that form a 'broken' profile above the eaves. Inside, the five levels are linked by the main circulation space and staircase running in a straight line to create a stepped internal 'street'.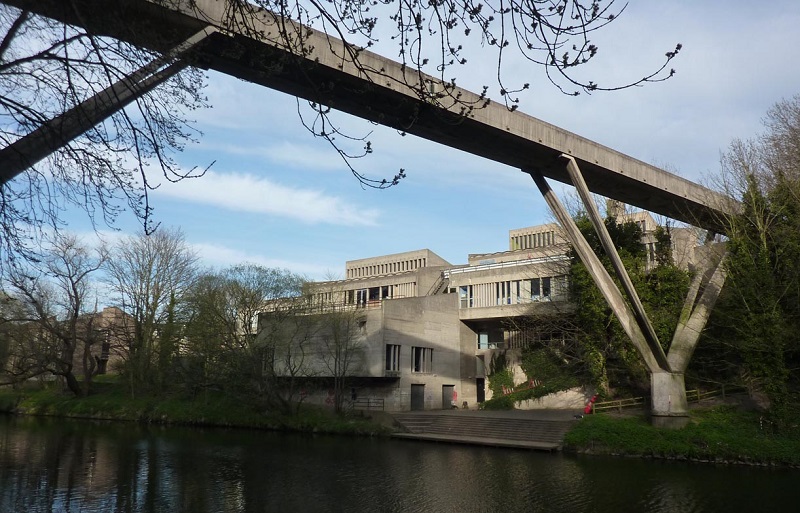 In 2016 it was announced that the landmark, yet divisive, building could be demolished to make way for a new build.
The university estimated that the redesign and repair work necessary to make the building fit-for-purpose would cost £14.7 million, and have applied for a certificate of immunity from listing which would otherwise protect the building from demolition.
There is considerable opposition to the demolition proposal. Campaigners argue that refurbishing the building would cost much less than demolition and rebuilding from scratch. They point to other successful refurbishment projects of Modernist buildings such as Park Hill in Sheffield and the Barbican in London.
The Twentieth Century Society said: "We consider the award-winning Dunelm House to be a remarkably intact survivor of its era, historically and architecturally significant and to have group value with the beautiful Kingsgate Bridge adjacent."
In November 2017, the Culture Secretary stood firm on her decision not to list the building, saying that it 'does not possess special architectural interest' and that it was 'not stylistically or structurally innovative'.
In response the Twentieth Century Society said:
'The Twentieth Century Society fundamentally disagrees with the minister's conclusion that Dunelm House lacks architectural significance. The society considers that this is a unique building and surpasses any other of its date for its response to its setting.'
A petition 'Saving Dunelm House' can be found here.
IHBC NewsBlog
Mapping tool for unused construction materials launched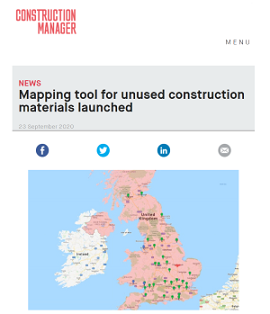 A mapping tool that provides contractors and their suppliers with a central database of local Materials Exchange Platform (MEP) projects to help cut waste by finding a home for unused materials has been launched.
---
'Unusual' WW2 sites listed and upgraded to mark 80th anniversary of Battle of Britain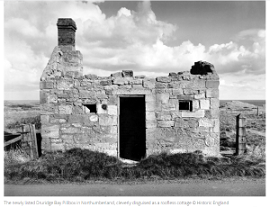 An air raid shelter, a pillbox cleverly disguised as a roofless cottage, a rare Chain Home radar defence tower, and a war memorial have been granted protection.
---
Derby City Council plans to knock down the 43-year old Assembly Rooms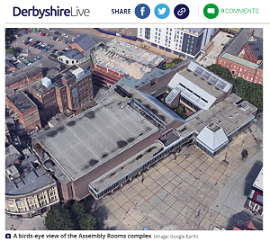 A planning application has been submitted by Derby City Council to knock down the Assembly Rooms – which has played host to the likes of Elton John, Iron Maiden, Take That, etc.
---
RIBA launches new contracts for the provision of conservation architectural services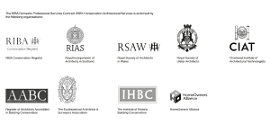 Specifically tailored for conservation projects, the Royal Institute of British Architects (RIBA) has launched two brand new professional services contracts.
---
Liverpool Mayor blocks £5m zip wire plan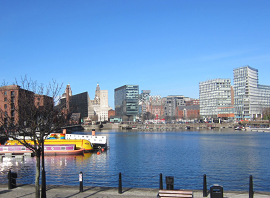 Liverpool Mayor Joe Anderson has made a dramatic intervention into the zip wire row which has divided people, politicians and businesses in the city.
---
Big Ben's roof is revealed as conservation work continues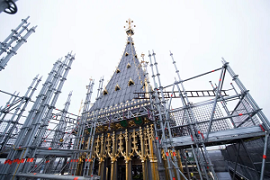 The roof of the Elizabeth Tower (also known as Big Ben) is slowly becoming visible again from 28 September 2020, as part of the scaffolding is removed.
---
Discover webinars, lectures, training, and other events via IHBC's CPD Circular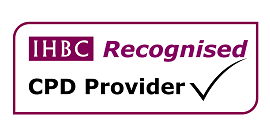 The IHBC lists quality providers of education and learning in the historic built environment, and emails a monthly recap of their upcoming events.
---
Denmark's 300-year-old homes of the future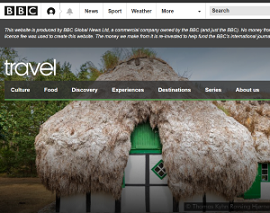 On Læsø, houses are thatched with thick, heavy bundles of silvery seaweed that have the potential to be a contemporary building material around the world.
---
Upcoming Heritage Open Days to feature in-person and online events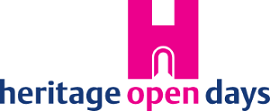 For the first time in its history, England's largest festival of heritage and culture will feature online events as well as in-person activities. Heritage Open Days (HODs) returns in September, thanks to support from players of People's Postcode Lottery.
---
RSA report 'Heritage for inclusive growth' published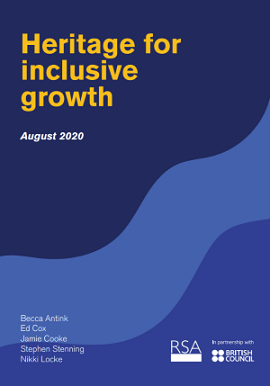 The Royal Society for the encouragement of Arts, Manufactures and Commerce (RSA) shows the scale of the 'missed opportunity' if we continue to separate heritage policymaking and economic policymaking.
---