Dunelm House, Durham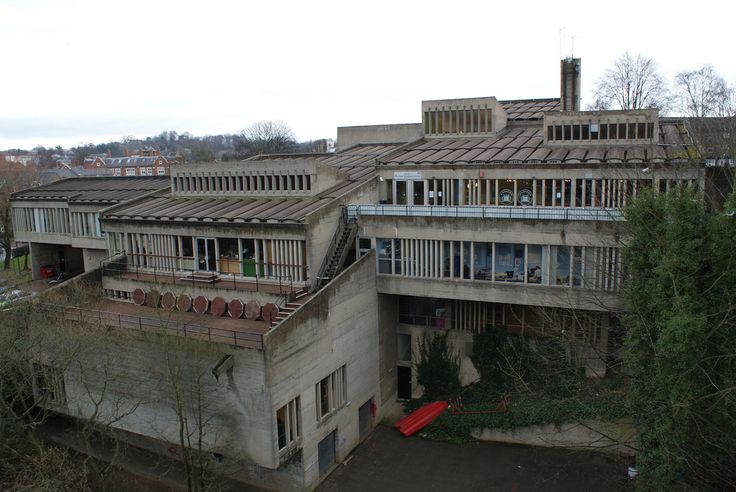 Dunelm House is the student's union building for Durham University, designed in the Brutalist style.
Located on the banks of the River Wear, the white concrete structure was completed in 1966 by the Architects' Co-Partnership, engineered by Ove Arup. It is physically connected to the Grade I-listed Kingsgate Bridge, also designed by Arup, and considered by him to be one of the most important of his career.
The Brutalist building features heavy-angled facades of concrete, with a roof of large interlocking precast concrete u-units that form a 'broken' profile above the eaves. Inside, the five levels are linked by the main circulation space and staircase running in a straight line to create a stepped internal 'street'.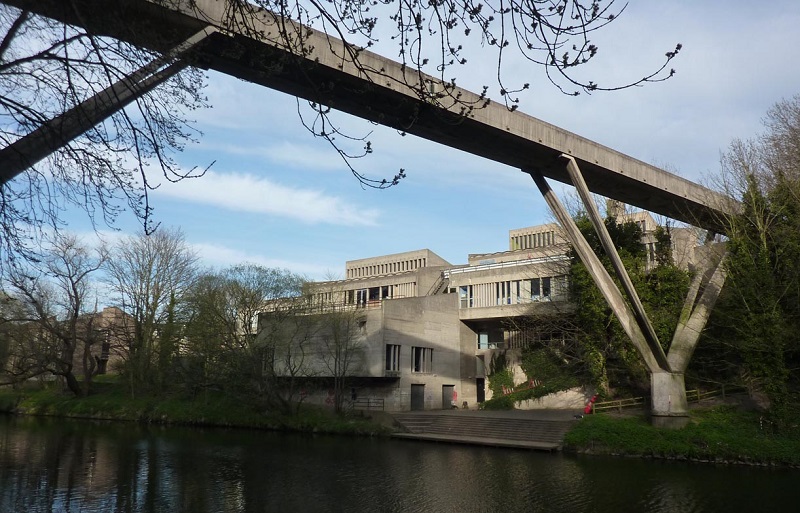 In 2016 it was announced that the landmark, yet divisive, building could be demolished to make way for a new build.
The university estimated that the redesign and repair work necessary to make the building fit-for-purpose would cost £14.7 million, and have applied for a certificate of immunity from listing which would otherwise protect the building from demolition.
There is considerable opposition to the demolition proposal. Campaigners argue that refurbishing the building would cost much less than demolition and rebuilding from scratch. They point to other successful refurbishment projects of Modernist buildings such as Park Hill in Sheffield and the Barbican in London.
The Twentieth Century Society said: "We consider the award-winning Dunelm House to be a remarkably intact survivor of its era, historically and architecturally significant and to have group value with the beautiful Kingsgate Bridge adjacent."
In November 2017, the Culture Secretary stood firm on her decision not to list the building, saying that it 'does not possess special architectural interest' and that it was 'not stylistically or structurally innovative'.
In response the Twentieth Century Society said:
'The Twentieth Century Society fundamentally disagrees with the minister's conclusion that Dunelm House lacks architectural significance. The society considers that this is a unique building and surpasses any other of its date for its response to its setting.'
A petition 'Saving Dunelm House' can be found here.
[edit]
Find out more
IHBC NewsBlog
The rise of 'facadism' in London, from the BBC and 'The Gentle Author'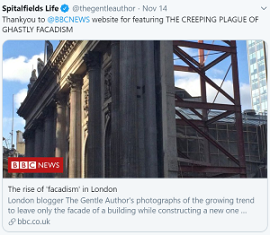 London blogger The Gentle Author has been photographing the changing face of London, focusing on what is known as 'facadism', the practice of destroying everything apart from the front wall and constructing a new building behind it.
---
Great Yarmouth Winter Gardens Facing Off Dilapidation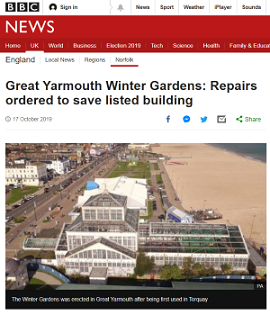 Urgent repairs have been ordered to save one of the country's most endangered buildings from dilapidation while Great Yarmouth Borough Council seeks an investor.
---
Construction urged to do more for butterflies and bees, via SNH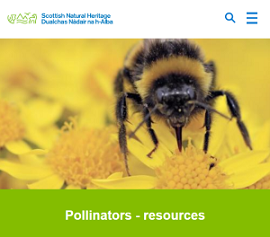 SNH has published new guidance on how best to fit pollinators into urban design and construction with a series of easy steps to suit all project budgets and sizes.
---
Applications now open for the Sustainability Scholarship for 2020: Closing 29/11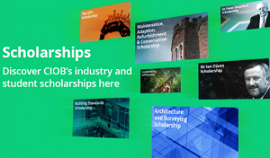 Applications are invited for the Sustainability Scholarship 2020, with successful applicants to receive £3000, support and mentoring from experts, and closing 29 November.
---
Government asked to save plans for Queensbury tunnel cycle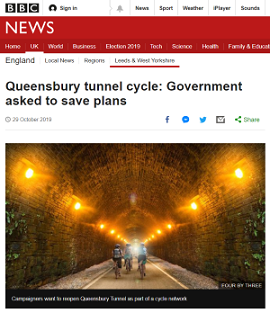 It was hoped the 1.4 mile (2.3km) Victorian Queensbury Tunnel could be used by cyclists travelling between Bradford and Halifax, but plans have been threatened.
---
Case Study in Durham Cathedral: Project Managment and Building Services Challenges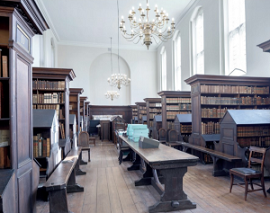 Completing works that widened public access to the hidden architectural spaces and collections of Durham Cathedral showcases exceptional project management.
---
Autumn clamp down on dust by HSE – site visits planned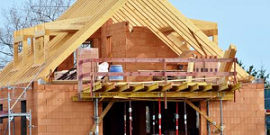 This month HSE is carrying out its latest construction inspection initiative with a focus in particular on measures in place to protect workers from occupational lung disease caused by asbestos, silica, wood and other dusts when carrying out common construction tasks.
---
Public property hubs to be delivered in Birmingham and Peterborough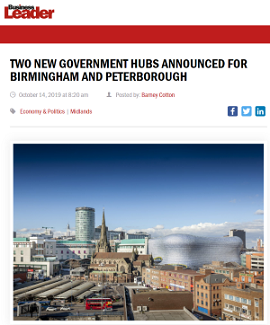 Peterborough and Birmingham are the latest places to benefit from the Government Hubs programme to regenerate city centre sites.
---
Banksy graffiti taken off Grade II listed Yorkshire bridge facing dismantling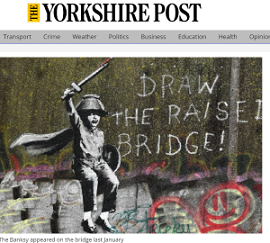 Graffiti by Banksy has been taken off a bridge in Hull as the Grade II (GII) listed Scott Street bridge itself faces dismantling.
---
The Liverpool Grade II 'jewel' that lies empty, derelict and vandalised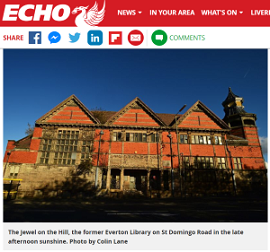 Liverpool landmark the Everton Library, a Grade II (GII) listed building that has been the focus of calls to restore it to its former glory continues to lie leaking, vandalised and derelict, when £5m could renovate the building, reports The Liverpool Echo.
---
Flintshire: Shotton steelworks' John Summers building to be restored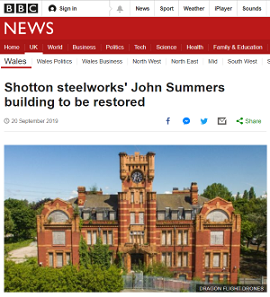 A landmark on a list of the UK's most endangered buildings, Shotton steelworks' Grade II-listed general office and clock tower, is to be brought back to life in Flintshire.
---